Fantasy Football 2020: Cam Newton Is Only Worth Drafting as a Backup Quarterback
After months on the free agent market, Cam Newton finally has a new home.
Released by the Carolina Panthers in March, Newton signed a one-year contract with the New England Patriots at the end of June. The 2015 NFL MVP could have an opportunity to replace future Hall of Famer Tom Brady if Newton is healthy.
Even if Newton wins the starting job in New England, here's why fantasy football players should only draft the former No. 1 overall pick as a backup.
Cam Newton just signed with the New England Patriots
A Heisman Trophy-winning quarterback at Auburn, Cam Newton was one of the NFL's most dynamic gunslingers in the 2010s.
Newton completed 59.5% of his passes for 29,041 yards, 182 touchdowns, and 108 interceptions across 125 games — all but one of which came as a starter — from 2011-19. Newton only played two games last season because of a foot injury.
Teams also feared Newton's explosive ability on the ground, too. He's averaged 5.1 yards per carry and scored 58 rushing touchdowns since entering the league.
Baltimore Ravens running back Mark Ingram (60) and former Cowboys running back DeMarco Murray (49) are the only players from that draft who have topped 25 rushing touchdowns.
Newton earned three Pro Bowl nods and won Offensive Rookie of the Year in 2011. The 6-foot-4, 245-pound quarterback won the MVP Award in 2015 when he threw 35 touchdowns and led Carolina to a 15-1 record; the Panthers lost to Peyton Manning and the Denver Broncos in the Super Bowl.
Newton has been an elite fantasy player at his best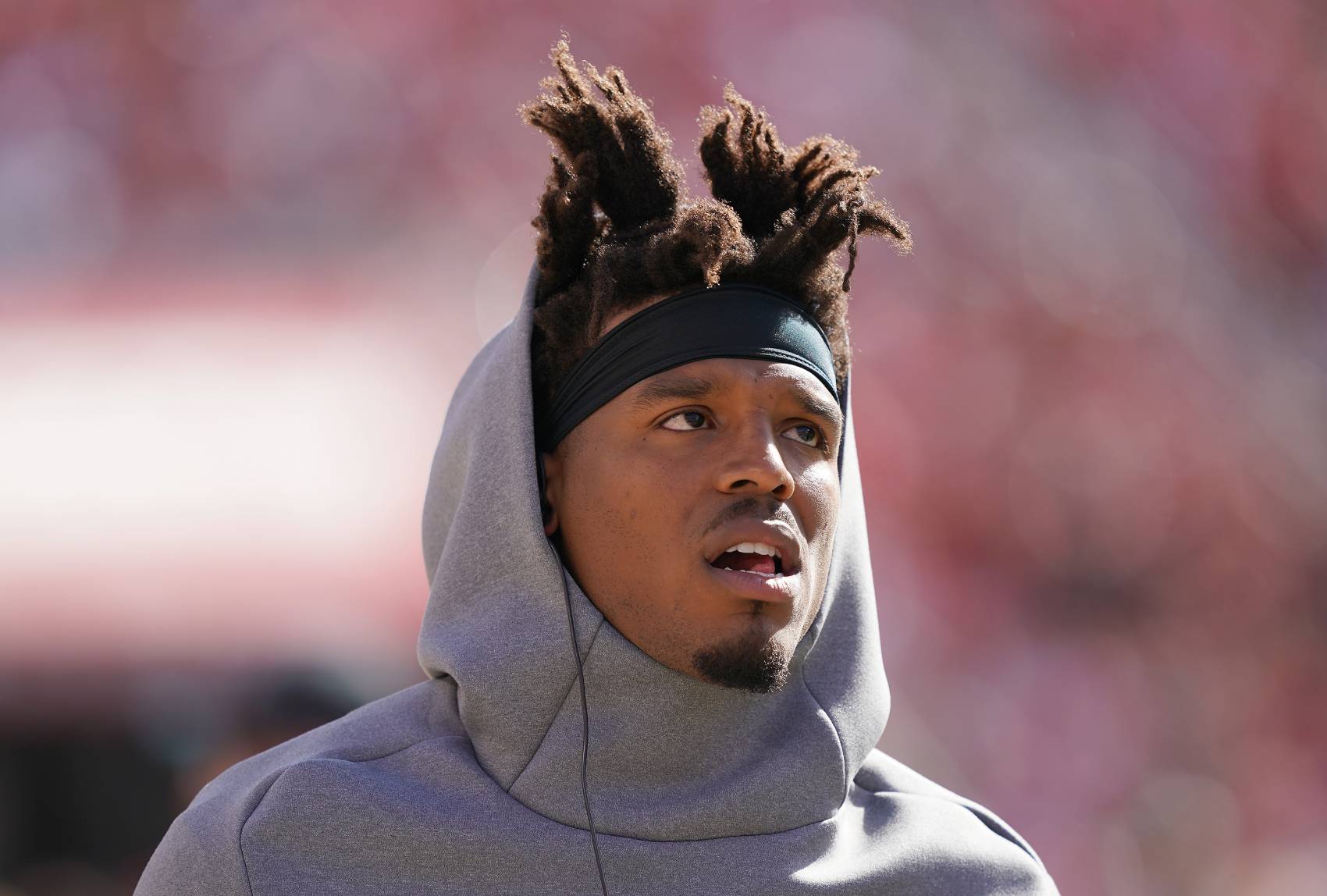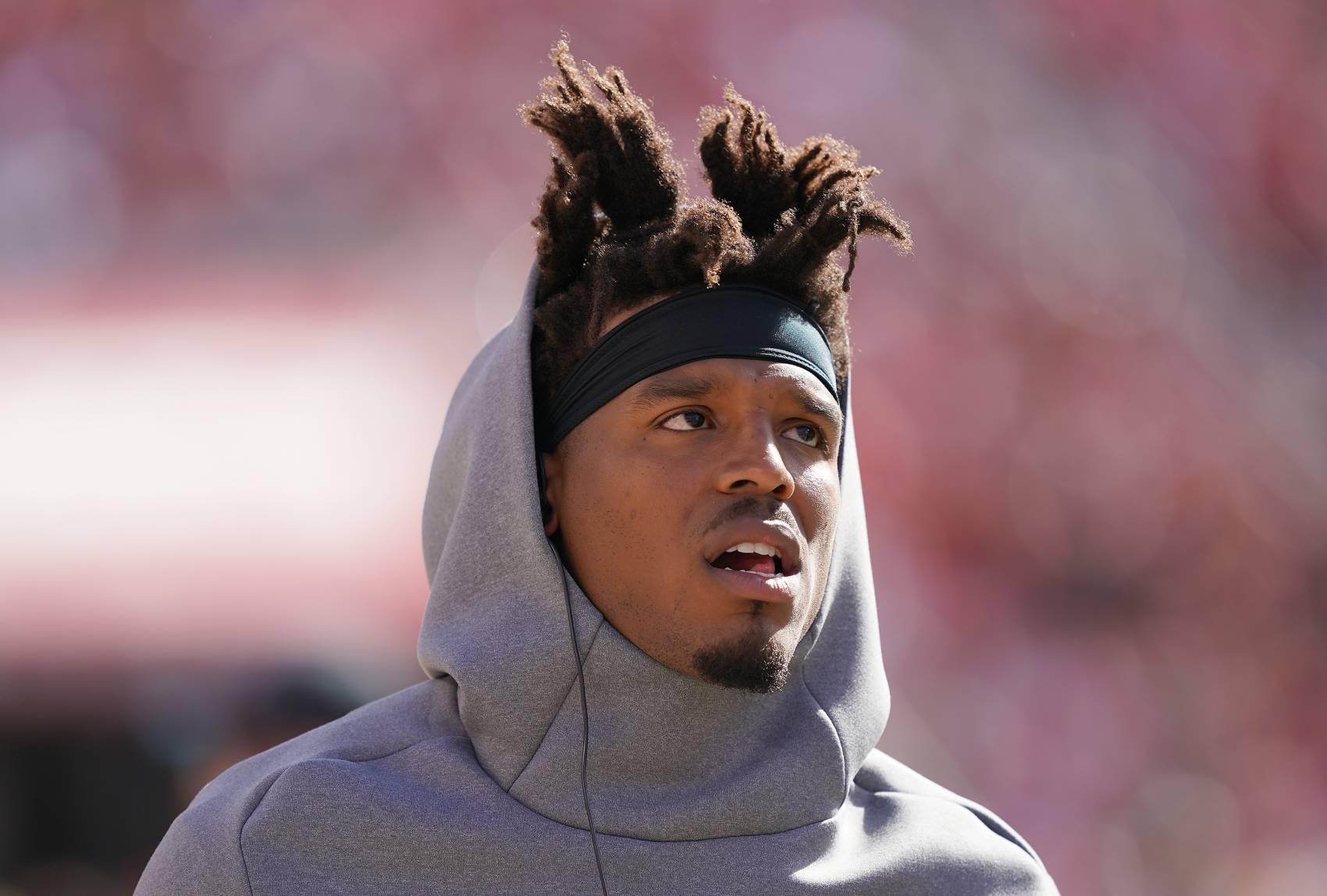 Cam Newton's dual-threat skills have made him one of the best quarterbacks in fantasy football when healthy.
Newton was a top-four fantasy quarterback in each of his first three seasons. He scored the most points by a quarterback in 2015, according to Pro-Football-Reference, and that fittingly came in his MVP campaign.
Newton placed only behind Russell Wilson among fantasy points by a quarterback in 2017.
Newton finished 12th in 2018, a season that began well but ended with an injury and a premature placement on the Panthers' injured reserve list.
Fantasy football players should only draft Cam Newton as a backup
Cam Newton may be a trendy quarterback pick in fantasy football leagues this summer, and rightfully so.
But even if the Patriots announce Newton as the starter over Jarrett Stidham or Brian Hoyer, fantasy football players should use extreme caution.
Newton is playing in an entirely new offense, one that hasn't ever had a quarterback like him before. Tom Brady was a traditional gunslinger who only scrambled on gadget plays or when the pocket collapsed.
Newton is an explosive athlete and Carolina used that to their advantage. It is way too early to know if the Patriots will keep Newton as he is, or if they will try turning him into more of a pocket passer.
Newton can be a fine pocket passer, but so much of his fantasy value came from his skills on the ground.
New England has a Week Six bye. Barring any coronavirus pandemic-related changes to the schedule, fantasy players will be fine with Newton so long as their starter isn't Derek Carr, Drew Brees, or Russell Wilson.
If fantasy football players really want Newton on their team, they should add or subtract points based on how eccentric his postgame outfits are.
Of course, those players should hope the commissioner agrees with their takes on Newton's wardrobe.