Fantasy Football 2020: Devin Singletary Is the Perfect 'RB2' Option in Your League
Devin "Motor" Singletary ran through defenses and shattered the record books at Florida Atlantic University.
Now with the Buffalo Bills, the electric Singletary has plenty of work to do if he wants to become one of the league's top running backs. Singletary had a stellar first season in the NFL and, with Frank Gore's departure, is in line for more snaps.
Fantasy football players should pay close attention to Singletary this year. He is quietly the perfect 'RB2' option for your team.
Devin Singletary had an impressive rookie season in Buffalo
Devin Singletary ran for over 4,000 yards and 66 touchdowns at Florida Atlantic from 2016-17. His 32 rushing touchdowns in 2017 are the third-most by any running back in FBS history.
He is the state of Florida's all-time rushing touchdown leader after he passed Tim Tebow midway through his junior season at FAU.
Concerns about his level of success at a non-Power 5 program dropped him to the 2019 NFL draft's third round. The Buffalo Bills couldn't have been happier that he dropped.
Singletary totaled 775 rushing yards and two touchdowns as a rookie; the 5-foot-7 running back also caught 29 passes for 194 yards and two touchdowns. He missed three games with a hamstring injury and sat out the Bills' final game for rest reasons.
Singletary's 5.1 yards per carry tied him for fifth place in the league. Singletary's childhood friend, Ravens quarterback Lamar Jackson, led the NFL with 6.9 yards per attempt.
Bills fans couldn't blame Singletary for the team's AFC Wild Card round loss to Houston. Singletary totaled 58 yards on 13 carries and added 76 receiving yards in the overtime loss.
Singletary is an intriguing fantasy football player this year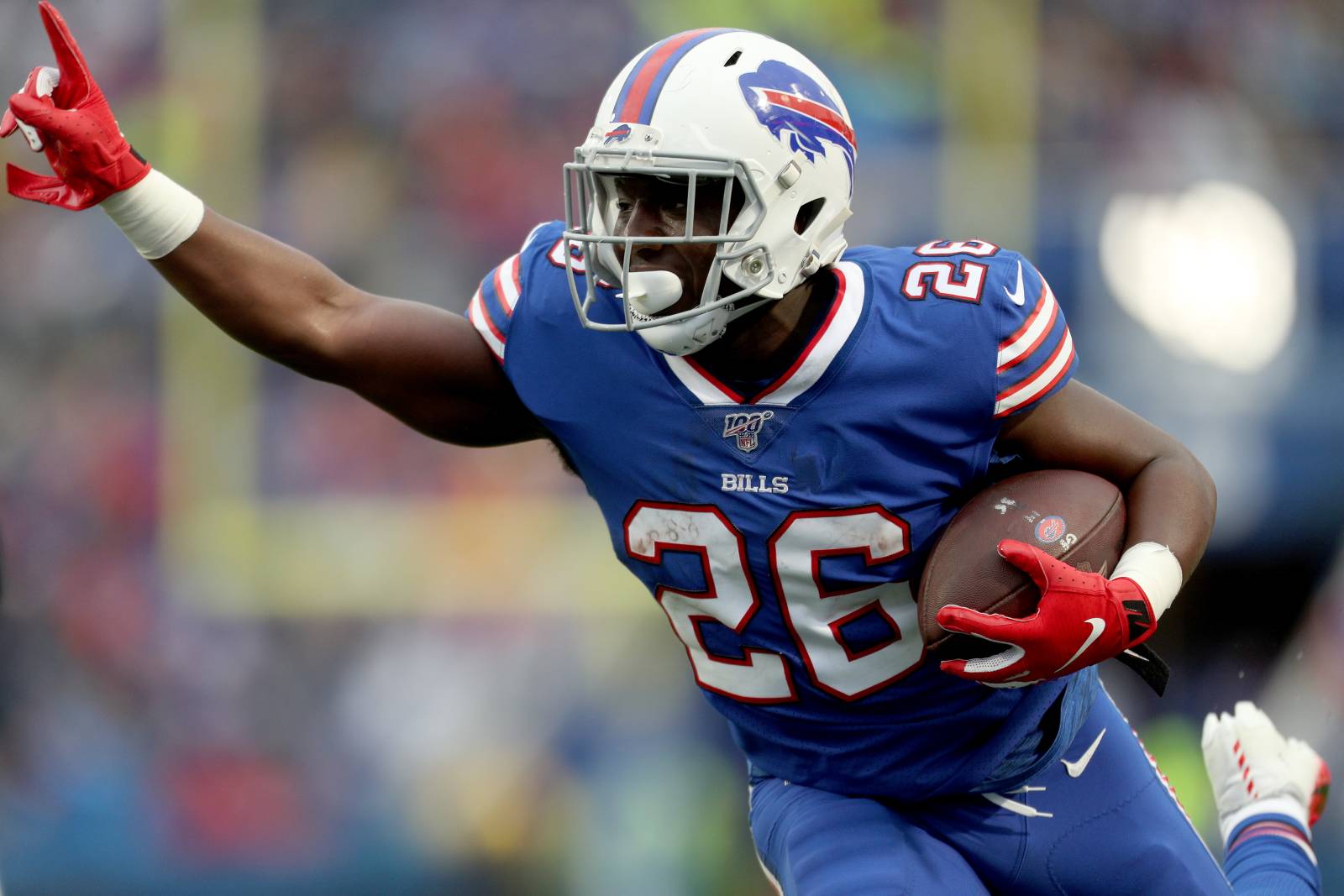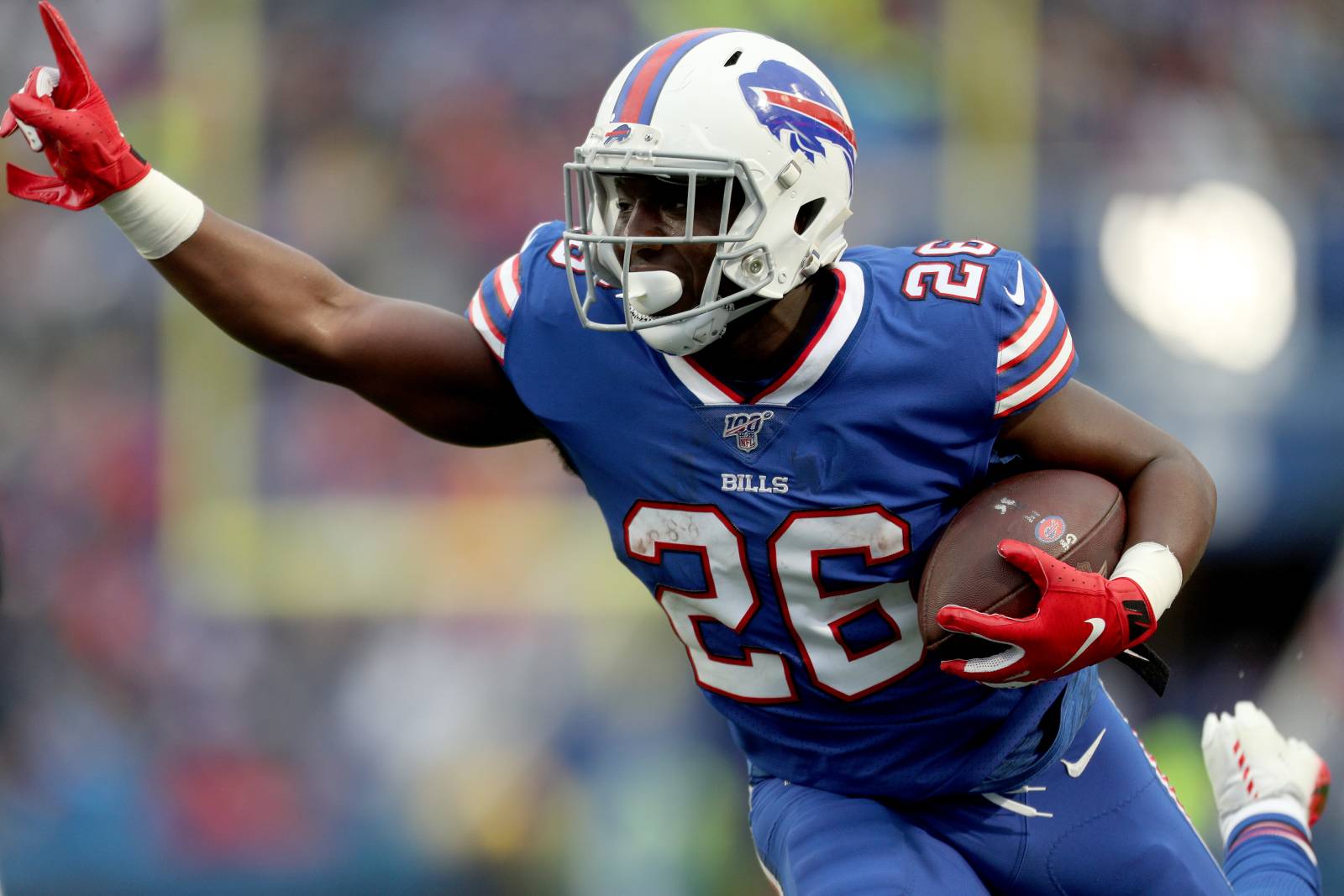 Normally, Devin Singletary would be considered an ideal 'RB1' choice. Frank Gore left the Bills for the New York Jets and Buffalo is high on Singletary's future.
Still, the Bills are committed to a two-running back system. Buffalo drafted Utah's Zack Moss earlier this year and still has veteran T.J. Yeldon in the mix as a third running back.
Instead of Singletary averaging 25+ carries the way true lead backs like Dallas' Ezekiel Elliott or Tennessee's Derrick Henry do, he may average 15-18 per game and earn other touches in the passing game.
Singletary ended his rookie season as the 31st-best running back in fantasy football, according to Pro-Football-Reference. A healthy Singletary, coupled with Gore's departure, should push him up that list in 2020.
Devin Singletary is the perfect 'RB2' for your fantasy football league
Fantasy football players should absolutely consider drafting Devin Singletary this season. He is a shifty and agile running back capable of tormenting defenses in different ways.
Even if the Bills announce Singletary as the traditional starting running back, fantasy players shouldn't treat him like one. The Bills have a unique system in place that will get other running backs plenty of touches.
Singletary is the perfect 'RB2' option who can be the second running back some weeks and a flex player other weeks.
Buffalo's multi-running back scheme has more to do with keeping Singletary healthy and rested than it does their doubts in his abilities.
Bills fans and fantasy players alike will soon realize what FAU fans saw through Singletary's three years in Boca Raton, Fla. Size matters not when Singletary has the ball in his hands.