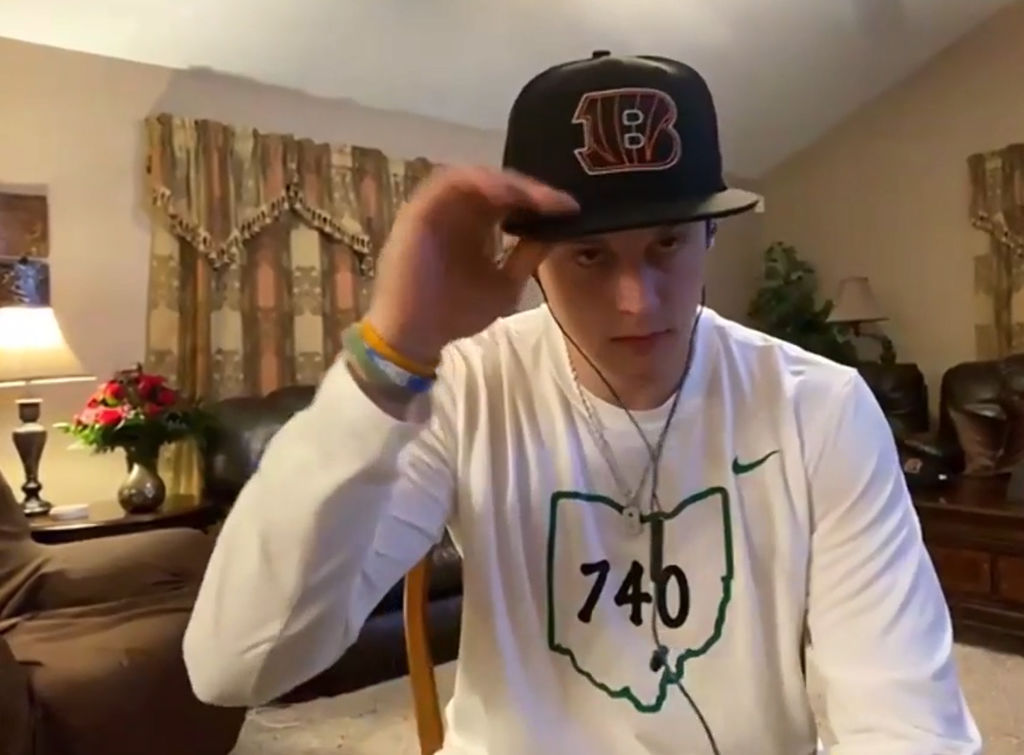 Fantasy Football 2020: Joe Burrow Is Potentially a Thrilling Quarterback Option Worth Taking
Cincinnati Bengals rookie quarterback Joe Burrow will almost certainly start on opening day. Here's why Burrow is worth drafting in fantasy.
The Joe Burrow era has officially begun in Cincinnati. The Bengals used the top pick in April's NFL draft on LSU's star quarterback and the 2019 Heisman Trophy winner.
Barring an injury or an unprecedented disaster, Joe Burrow will almost certainly start behind center when Cincinnati opens the 2020 season against the Chargers on Sept. 13.
It's probably too early to draft your fantasy football team, but here's why players should consider drafting Burrow later this year.
Joe Burrow was the top pick in April's NFL draft
Joe Burrow opened the season as a projected-Day 3 pick. He ended one of the greatest seasons in college football history with a Heisman Trophy and a national championship victory.
Burrow completed 76.3% of his passes last year for 5,671 yards, 60 touchdowns, and only six interceptions in 15 games. Burrow's 60 passing touchdowns were the most in FBS history.
By midseason, it was clear Joe Burrow would be one of the top quarterbacks taken. Tua Tagovailoa's hip injury all but sealed Burrow's eventual landing spot in Cincinnati.
The Bengals officially moved on from franchise quarterback Andy Dalton after the draft. For now, and possibly for a long time, the Bengals belong to Burrow.
Rookie quarterbacks have recently done well in fantasy football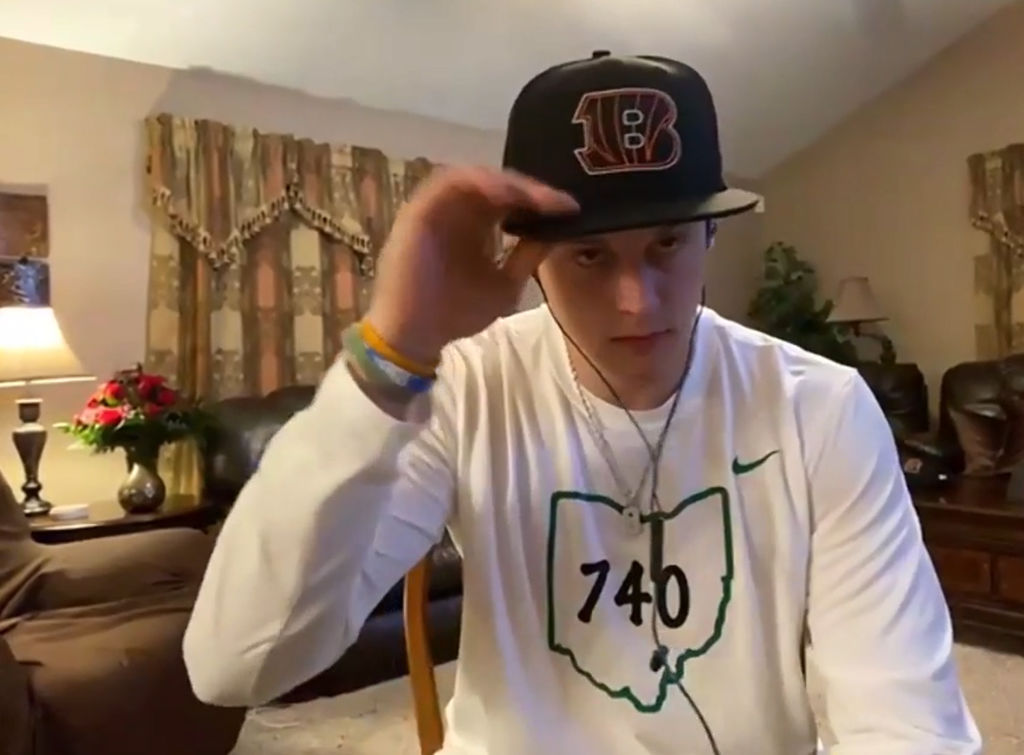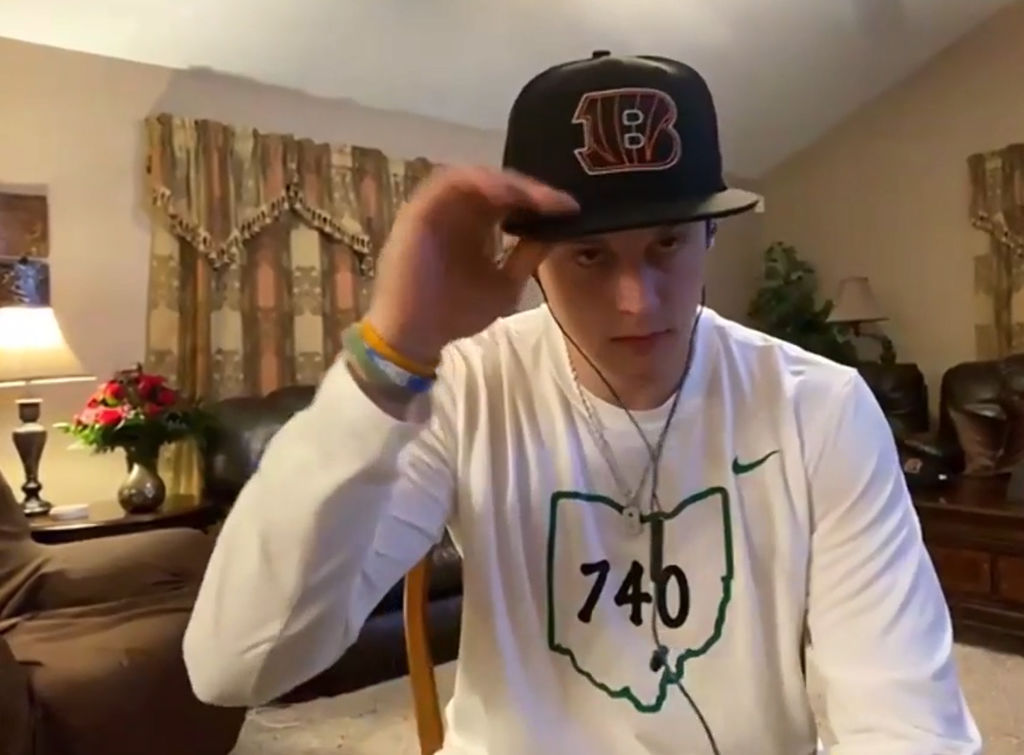 Every player's situation is different, but a good amount of rookie quarterbacks have recently performed well on the fantasy football gridiron.
Despite a horrific offensive line, Arizona's Kyler Murray — the No. 1 overall pick in 2019 — ranked eighth among quarterbacks last year. Jacksonville's Gardner Minshew tied with Baker Mayfield, the top pick in 2018, for 19th-place.
New York's Daniel Jones, the only other rookie quarterback who started double-digit games, ended his first year with the 24th-most points by a quarterback.
Mayfield ranked 16th among quarterbacks as a rookie, although 2018 was a very strong year for quarterbacks across the league.
If Joe Burrow can be a top-20 fantasy football quarterback next year, that should definitely be considered a win.
Where should you draft Joe Burrow this year?
As fun as the idea of Joe Burrow as a fantasy football 'QB1' sounds, it's also too risky. The Bengals are a rebuilding team and Burrow faces plenty of adversity in his NFL transition.
Burrow is far from a bad option as a 'QB2,' though. The Bengals are only favored in one game, according to Odds Shark, and fantasy football appreciates quarterbacks who total excess yardage in blowouts.
Burrow also has the makings of a strong rookie season — on paper, at least. Standout running back Joe Mixon returns for his fourth season and the Bengals added receiver Tee Higgins in the NFL draft.
Providing Joe Burrow with weapons certainly helps his fantasy value. He isn't entering the league with replacement-level players joining him in the huddle.
Fantasy football players would be wise to draft Burrow if they also have a proven starter, someone like Deshaun Watson or Russell Wilson. But drafting Burrow as the team's true 'QB1' is a disaster waiting to happen.