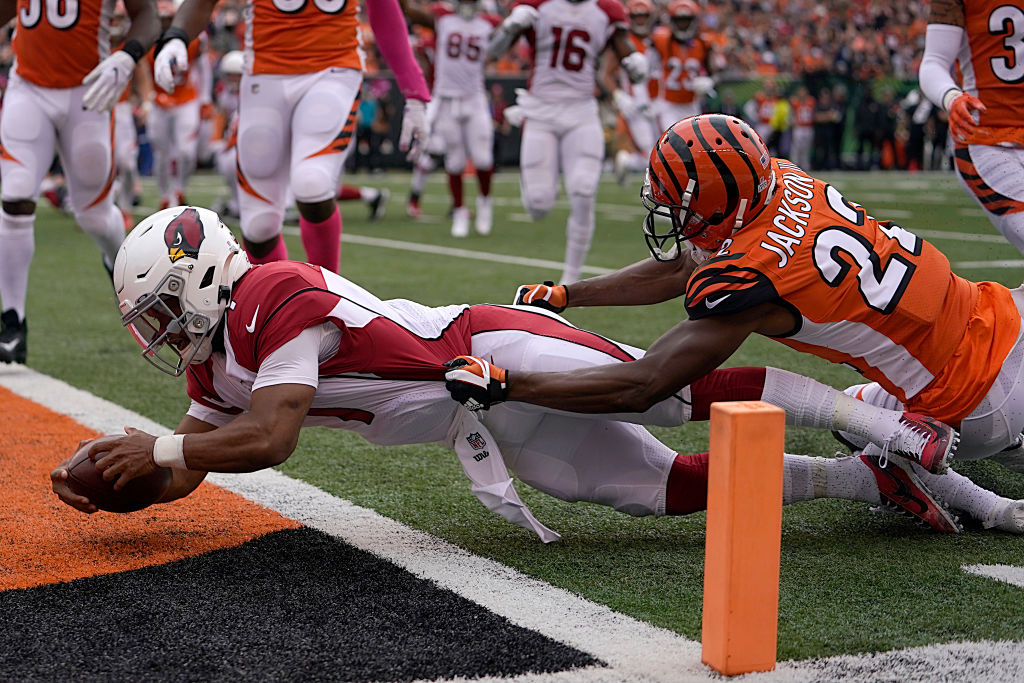 Fantasy Football 2020: Kyler Murray Is Definitely Worth Considering as a 'QB1'
Arizona Cardinals quarterback Kyler Murray had an excellent rookie season. Murray is now an intriguing 'QB1' choice in fantasy football.
Kyler Murray confidently chose the NFL and the Arizona Cardinals over a professional baseball career.
A year later, Larry Fitzgerald and the Cardinals are surely grateful for Murray's decision. Murray dazzled in his rookie year and is the Cardinals' quarterback of the future.
Murray enters the 2020 season with high expectations both on the field and in fantasy football. But should fantasy players draft Murray as their 'QB1' this fall?
Kyler Murray had an excellent rookie season
The Heisman Trophy winner at Oklahoma in 2018, Kyler Murray faced plenty of ups and downs in his rookie year.
Luckily for him and the Cardinals, there were far more ups than downs. Murray completed 64% of his passes for 3,722 yards, 20 touchdowns, and 12 interceptions.
The dangerous dual-threat quarterback also picked up 544 yards and four touchdowns on the ground.
Murray looked more comfortable as the year went on and led Arizona's offense to three or more touchdowns in eight of the Cardinals' last 11 games.
Second-year quarterbacks are risky fantasy football picks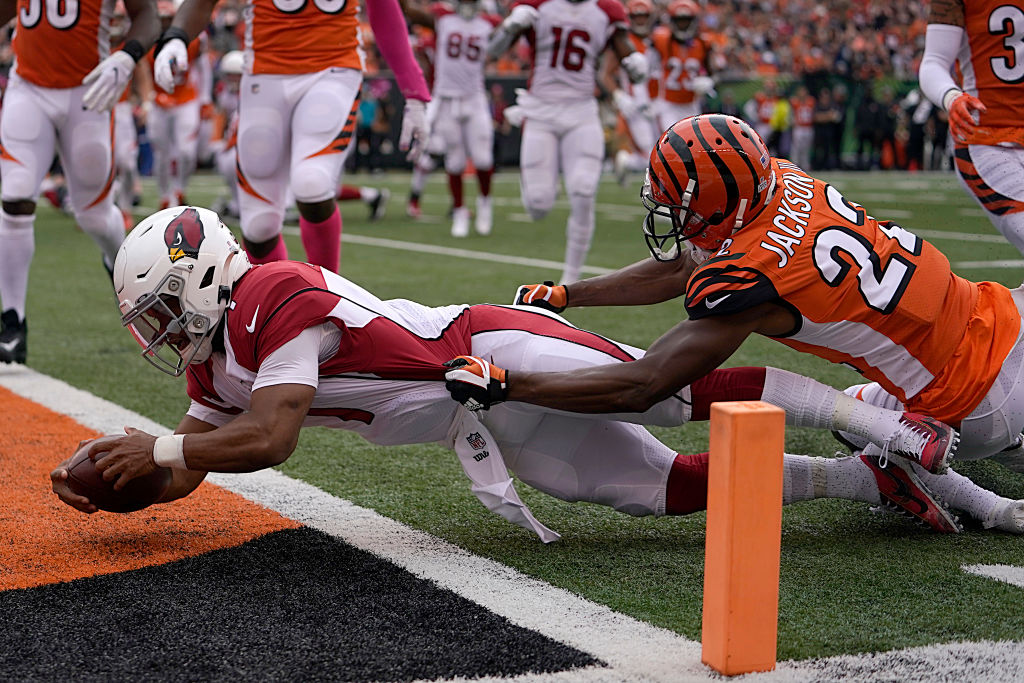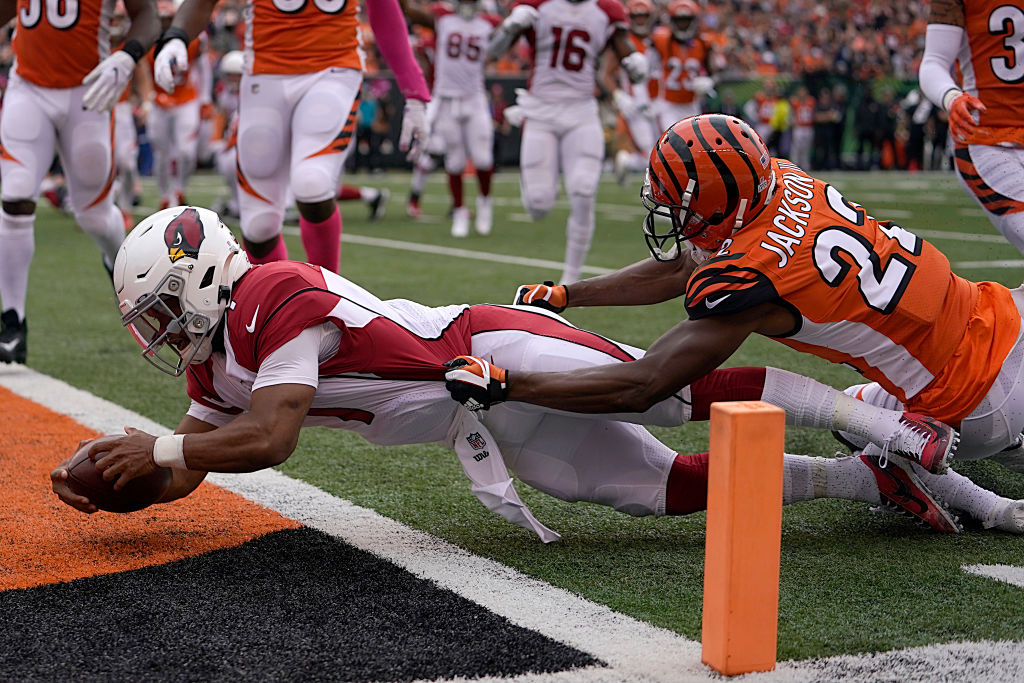 Kyler Murray had a terrific rookie season, but no one could have predicted how high he finished in fantasy football rankings.
Murray was the eighth-best fantasy quarterback and 50th-highest player overall, according to Pro-Football-Reference. Murray finished higher than the likes of Aaron Rodgers, Carson Wentz, Matt Ryan, and Tom Brady.
All of that should breed optimism about Murray's sophomore season, right?
Things aren't that easy. Second-year quarterbacks are risky candidates in fantasy football because they can potentially hit the sophomore slump.
Baker Mayfield had a stellar rookie year in 2018, but regressed last year. Sam Darnold played well when he came back from his mono, though he only completed 62% of his passes and padded his numbers against a bad Redskins team.
Luckily for Murray, the majority of first-round quarterbacks have improved in their second seasons. Carson Wentz, Deshaun Watson, Jared Goff, and reigning MVP Lamar Jackson can all attest to that.
Patrick Mahomes, who started only one game as a rookie then threw for 53 touchdowns in his second year, is in his own world.
Kyler Murray Is definitely worth considering as a 'QB1' in fantasy football
Kyler Murray has plenty of good things on his side in 2020. He'll play a second year under the same head coach, Kliff Kingsbury, and retained veteran wideout Larry Fitzgerald.
Arizona acquired All-Pro receiver DeAndre Hopkins in March. The Cardinals also boosted the offensive line, a major need after teams sacked Murray an NFL-high 48 times in 2019.
The trio of Lamar Jackson, Patrick Mahomes, and Russell Wilson — in any order — will likely be the first three quarterbacks off many fantasy football boards this year.
Can Murray sneak into that fourth spot? ESPN projects Murray as the fifth-highest quarterback behind Jackson and Mahomes, in addition to Deshaun Watson (third) and Dak Prescott (fourth).
Fantasy football players would be wise to draft a proven veteran as their 'QB2' if they select Murray. Players like Jimmy Garoppolo, Kirk Cousins, or Jared Goff — a notorious fantasy football compiler — all make sense.
Arizona doesn't share its Week 8 bye with any of those quarterbacks.
It may be a few years before Kyler Murray leads the real-life Cardinals to a championship. But he is certainly a strong option to guide your fantasy football team to a title this year.