Fantasy Football 2020: Russell Wilson Should Be the Third QB off the Board
Fresh off hosting the ESPYs, Russell Wilson can finally turn his attention toward the 2020 NFL season.
Wilson is already entering his ninth season with the Seattle Seahawks and he's still going strong.
If Lamar Jackson and Patrick Mahomes are the first two quarterbacks selected in your fantasy football league, here's why players should try to grab Wilson with the third quarterback pick.
Russell Wilson is on a Hall of Fame pace
It is crazy to think Russell Wilson is already entering his ninth season in the NFL.
It's even more stunning to look at the numbers and see Wilson has an extremely strong Hall of Fame resume to this point.
Wilson holds an 86-41-1 record in eight seasons as the Seahawks' starting quarterback. He won a Super Bowl after the 2013 season and led the Seahawks to a second Super Bowl appearance a year later.
The veteran gunslinger completed 64.5% of his passes in his first eight seasons for 29,734 yards, 227 touchdowns, and only 68 interceptions.
Russell Wilson enters the 2020 season with a Hall of Fame Monitor score of 66.75, according to Pro-Football-Reference. That is enough to put him 30th all-time among quarterbacks.
Twenty-six of the 27 quarterbacks with a score above 80 are in the Pro Football Hall of Fame.

Wilson is an elite fantasy football quarterback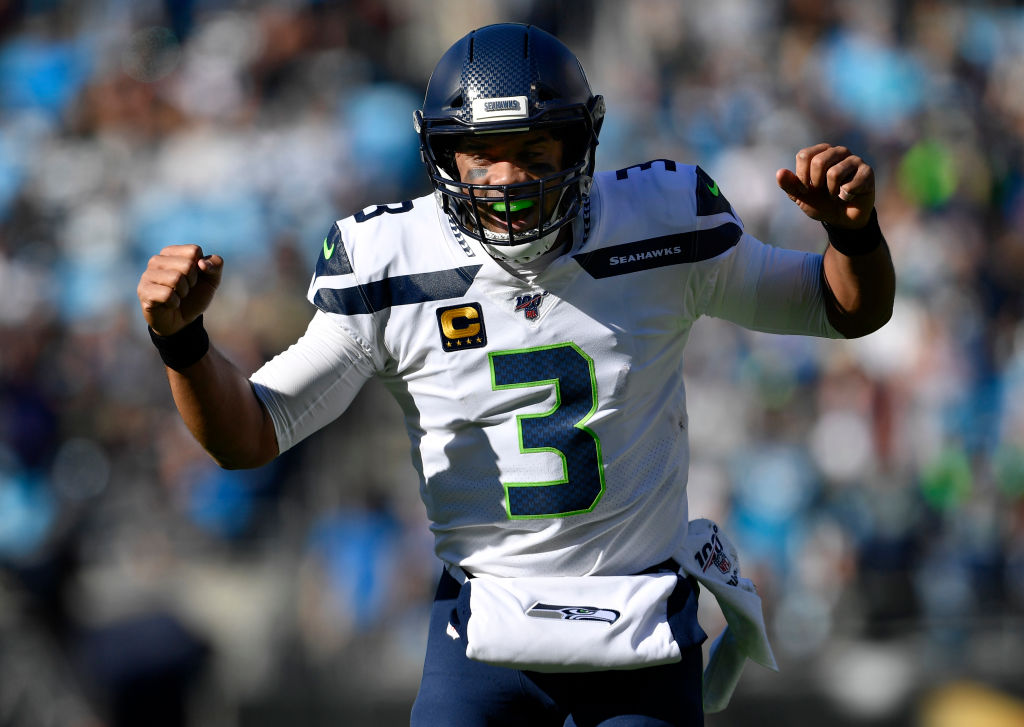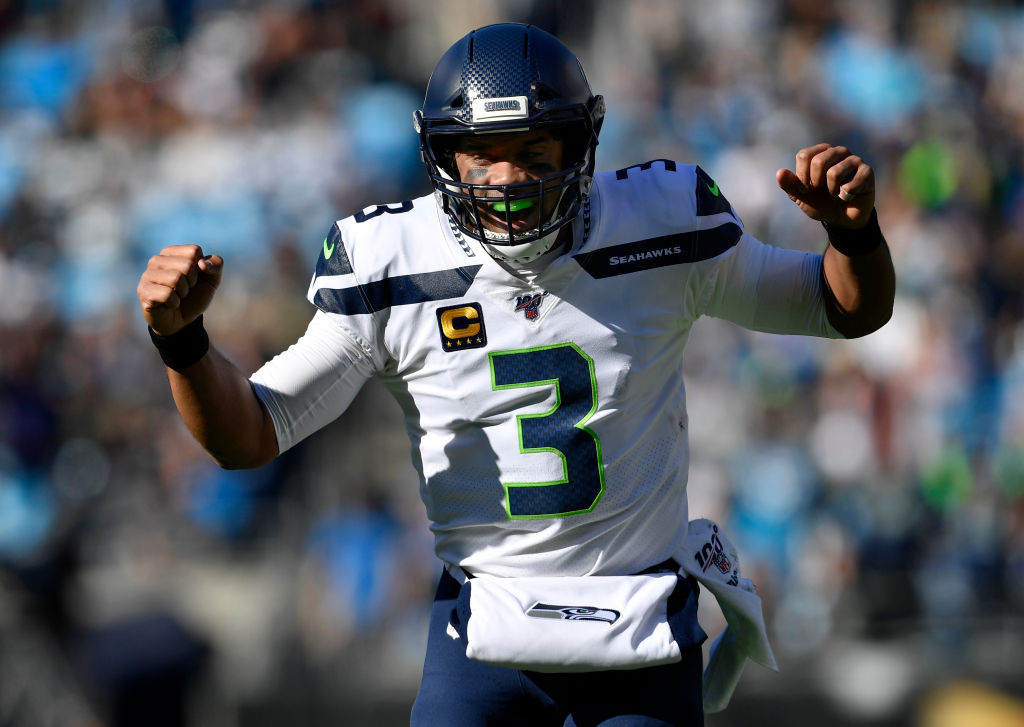 Any fantasy football owner who has ever owned Russell Wilson knows how reliable he's been.
Wilson was a top-10 fantasy football quarterback in seven of his first eight seasons and totaled the most points in 2017.
The only exception came in 2016, a year when Wilson threw a career-high 11 interceptions and still finished being ranked the 11th-best quarterback.
Wilson ended last year as the third-best fantasy football quarterback. Baltimore's Lamar Jackson, the league MVP, led all players with 416 points, according to Pro-Football-Reference.
Dallas' Dak Prescott's 338 points narrowly edged out Wilson's 329 points for second place among quarterbacks and third place by any player.
Russell Wilson should be the third quarterback taken in your league
It would be stunning if Lamar Jackson and Patrick Mahomes, in either order, weren't the first two quarterbacks selected in most fantasy football leagues.
The only exception is if a Cowboys fan takes Dak Prescott early or a Texans fan did the same with Deshaun Watson.
Fantasy football players are wise to invest the third quarterback pick on Russell Wilson. He's a proven dual-threat quarterback with plenty left in the tank and a dangerous core around him.
Dak Prescott and Deshaun Watson both are deserving of the third spot. But Watson lost All-Pro receiver DeAndre Hopkins in a trade with the Arizona Cardinals.
Prescott and the Dallas Cowboys may still deal with the fallout of his contract situation. There is also a new coaching staff in Dallas, although head coach Mike McCarthy retained offensive coordinator Kellen Moore.
Wilson has familiarity and a strong track record on his side. Both traits are always necessary in fantasy football and even more so with a truncated offseason.