7 Most Likely Fantasy Football Breakout Players For 2016
The 2016 National Football League regular season now less than two weeks away, which means that time is running out to prepare for your fantasy football draft. And while everyone wants to talk about the big-name players that will come off the board in the first couple of rounds, it's the players that are typically later-round draft picks who come out of nowhere to post huge numbers that are typically the key factor to fantasy success.
Last year's top breakout players were guys like Atlanta Falcons running back Devonta Freeman, Los Angeles Rams running back Todd Gurley, Jacksonville Jaguars wide receiver Allen Robinson, and Miami Dolphins wide receiver Jarvis Landry. Who will be this year's fantasy breakout players? Here's our take on the situation.
1. Kevin White, WR, Chicago Bears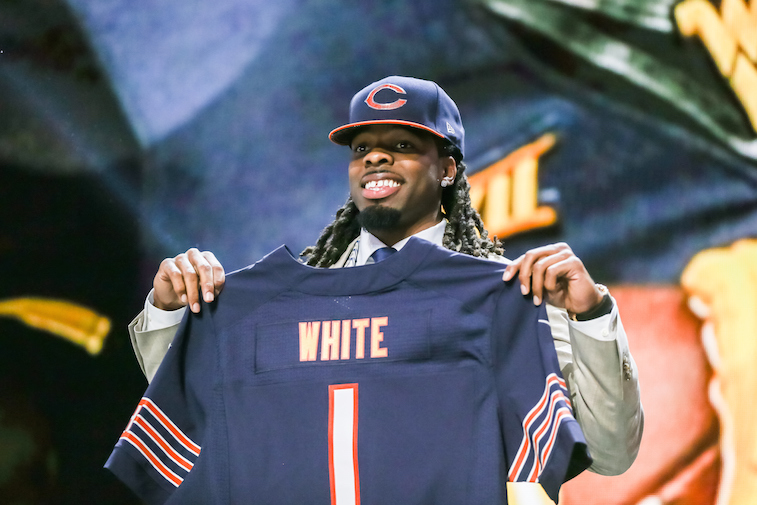 White, who was the No. 7 overall pick in the 2015 NFL Draft, missed his entire rookie season after suffering a stress fracture in his shin that required surgery during training camp last August. And now that he is fully healthy, the former West Virginia Mountaineer is looking to prove that he was worthy of such a lofty draft position.
By all accounts, White has been a force throughout the Bears' offseason and training camp, and in joint practice with the New England Patriots the 24-year-old wide receiver reportedly stole the show. While we know that Alshon Jeffery will command a huge number of targets, we fully expect Jay Cutler to look in White's direction early and often in 2016. Additionally, if teams focus their attention on Jeffery, White should be in line to post monster numbers.
When it comes down to it, we are envisioning a 75-catch, 1,200-yard, 10-touchdown type of season out of White in 2016.
2. Jameis Winston, QB, Tampa Bay Buccaneers
Winston struggled at times as a rookie in 2015, but there were other times where he looked like a perennial Pro Bowler. And with a full year of experience and a full offseason program as the team's starter under his belt, we believe the 2013 Heisman Trophy winner will elevate his game to the next level in 2016.
Winston should benefit from playing in a potentially explosive offense that shouldn't change much as Dirk Koetter transitions from offensive coordinator to head coach. With that being the case, expect to see the former Florida State Seminole improve on his rookie stat line of 4,042 passing yards, 22 touchdown passes, and 15 interceptions and become a top-10 fantasy quarterback in 2016.
3. Coby Fleener, TE, New Orleans Saints
Fleener was forced to split time with Dwayne Allen for the last four seasons when both tight ends were members of the Indianapolis Colts, but now that Fleener has signed with the New Orleans Saints, he will his team's unquestioned No. 1 tight end for the first time in his NFL career — and we believe the former Stanford Cardinal is in line for a huge season, as he'll be playing in what will likely continue to be one of the most pass-heavy offenses in the NFL. Expect to see Fleener put up comparable numbers to  Jimmy Graham's time with the Saints in 2011-2014.
4. Dwayne Allen, TE, Indianapolis Colts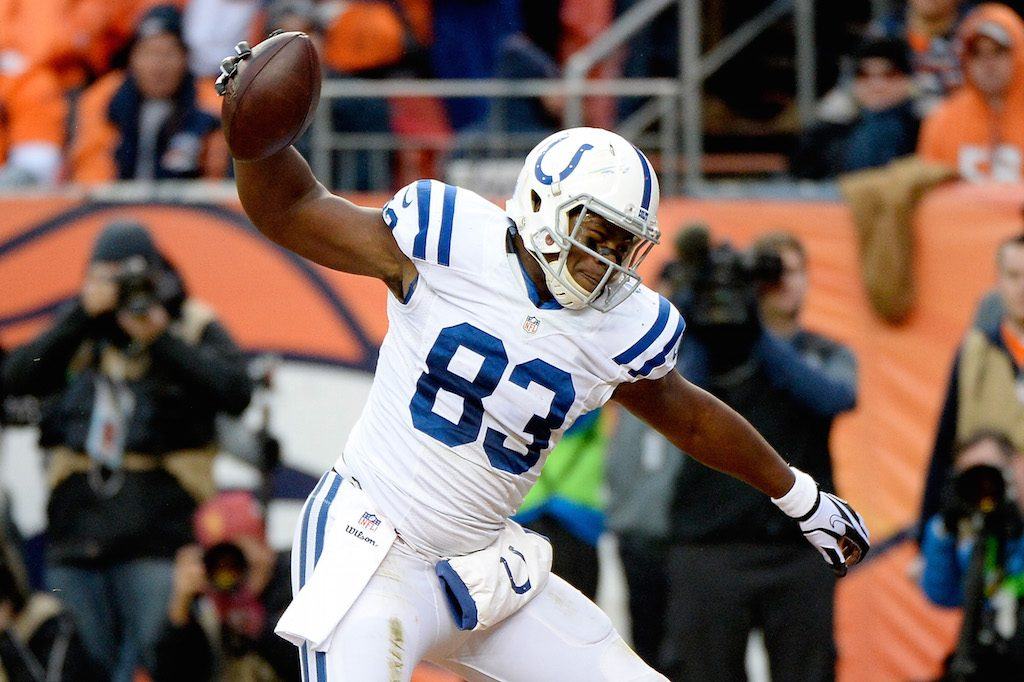 The other side of the coin in Indianapolis — after sharing time with Coby Fleener for the last four seasons, Dwyane Allen will finally be the primary tight end for the Colts in 2016. And the fact that Indianapolis chose to keep Allen over Fleener tell us that they believe he can be an elite tight end in their pass-heavy offensive system.
Allen has averaged right around 23 receptions for 262 yards per and three touchdowns per season over the course of his career, and we are fully expecting those numbers to double, or maybe even triple, in 2016. All said, Allen is worthy of a middle round pick, but will likely be available at the tail end of most drafts.
5. Ryan Mathews, RB, Philadelphia Eagles
Mathews has had a couple of nice seasons during his six-year NFL career, but we think 2016 has the potential to be a monster year for the former first-round pick out of Fresno State. New Philadelphia head coach Doug Pederson has said that the team will use a committee at the running back position, but he also said that he knows he has to get the ball in Mathews' hands.
As a refresher, Pederson is coming off of a stint as the offensive coordinator for the Kansas City Chiefs. And during his time in Kansas City, the 48-year-old coach got the most out of All-Pro running back Jamaal Charles, guiding the explosive tailback to two Pro Bowl selections and a first-team All-Pro selection in 2013.
If Mathews can stay healthy for the Eagles in 2016, we are expecting him to flourish in Pederson's system. Don't be surprised if he ends up posting career-highs in rushing yards, touchdowns, and receptions.
6. David Johnson, RB, Arizona Cardinals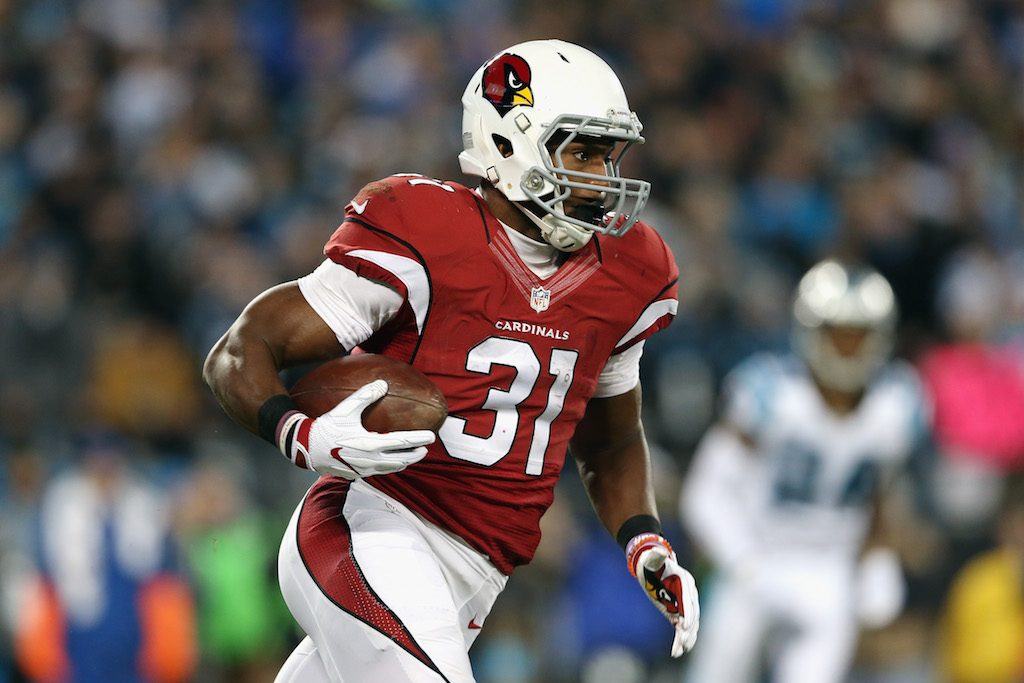 Bruce Arians has been raving about Johnson's ability all offseason, and while also making it clear that he plans to give the second-year running back a heavy workload in 2016. Knowing this, and based on the explosiveness Johnson flashed as a rookie in 2015, we believe that the former Northern Iowa running back has the potential to be the best fantasy running back in the league this year. Don't be shocked if he ends up rushing for 1,200 or more yards and 10 touchdowns, and catching 60 or more passes for 500 or more yards in 2016.
7. John Brown, WR, Arizona Cardinals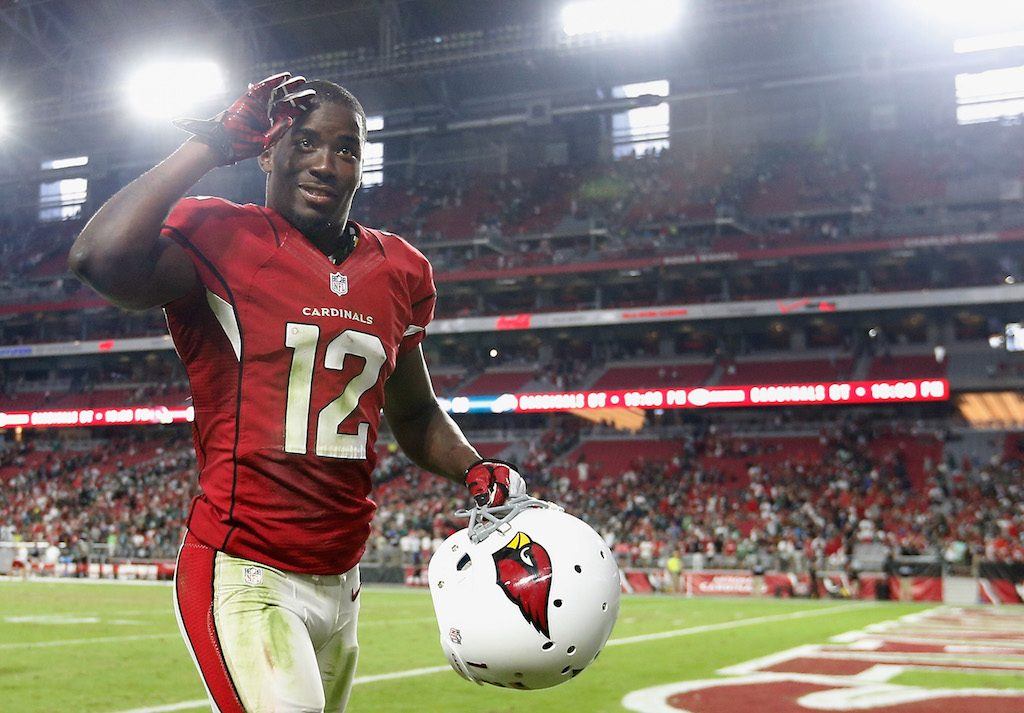 Brown had a breakout season of sorts in 2015, catching 65 passes for 1,003 and seven touchdowns. We think those numbers will improve substantially in 2016. Brown will likely move into the role of No. 1 wide receiver for the Cardinals, which should equate to the third-year pro seeing 150 or more targets this year. If that truly proves to be the case, expect Brown to end up with 85 or more catches for close to 1,500 yards and double digit touchdowns.
All statistics courtesy of Pro Football Reference.