2016 Fantasy Football: 3 First-Round Picks to Let Fall to Round Two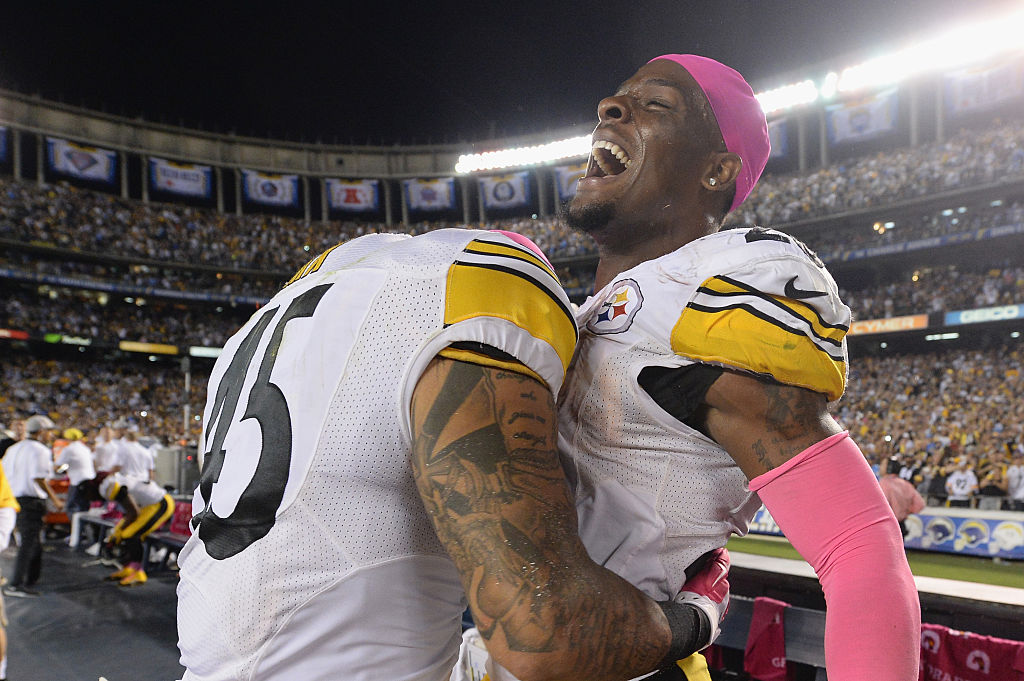 It's always tough to avoid a well-known, popular NFL player during the first round of your fantasy football draft. But as you let that superstar pass you, just remember that your first-round pick may very well make or break your entire team. The argument can be made that multiple rounds are the "most important," but it's truly tough to say that your first pick won't completely change the game.
Today we take a look at three first-round fantasy football draft picks that you should just avoid this season. All statistics are from Fantasy Pros and are based on 12-team leagues with point-per-reception (PPR) scoring. They've put in an average draft position based on multiple sites, so we'll look at that. Any player who has an average draft position (ADP) of 12 or lower, will be considered an option for this article. We begin with a player facing a four-game suspension to start the 2016 season.
1. Le'Veon Bell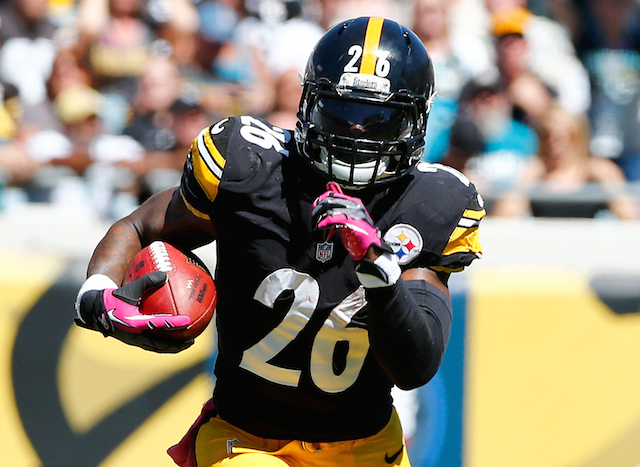 If Le'Veon Bell wasn't facing a three-game suspension, he'd probably be a top-three pick. Now, his ADP is set at exactly 12. We're going to push him just a bit further back than that, though, and not just because of the suspension. While that obviously hurts and will make it tough for him to wind up as a top-six or -seven running back in 2016, the fact is, he's dealt with quite a few injuries in his young career as well.
Over just three seasons in the NFL, Bell has missed 13 games, while topping the 1,000-yard rushing mark one time. He's also never hit double-digit rushing scores. Now, obviously part of what makes this Pittsburgh Steeler so appealing is his ability to catch passes, as he has 152 receptions through 35 career games. An early second-round pick? Sure, but we're going to let him slide a bit and jump on a name who's listed below him on this list or even a guy above him who may fall, such as Allen Robinson or Lamar Miller.
2. Adrian Peterson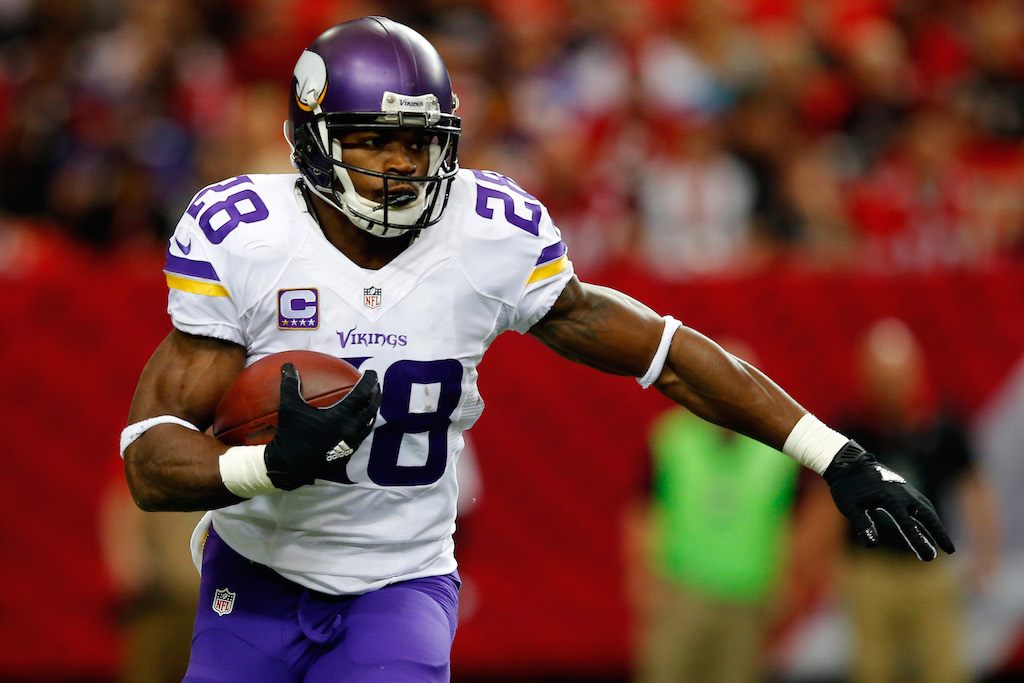 Let's just clarify something. Adrian Peterson will go in the first round of almost every fantasy football draft out there. He's incredibly talented, but in a PPR league, his value isn't nearly as high as a non-PPR league. While Peterson has always been a bruising back, his 30 catches for 222 yards in 2015 doesn't exactly blow you away.
In the 2016 season, more than any other, wide receivers have become even more valuable, which would make us want to lean more toward taking a player going below him, like Dez Bryant or Allen Robinson. Going along with that, we love the upside of Ezekiel Elliott and Lamar Miller, who are typically being selected after Peterson. Taking all of this into account, Peterson's ADP of nine could be pushed outside of the first round, resulting in him being one of the first players selected in the second round.
3. Rob Gronkowski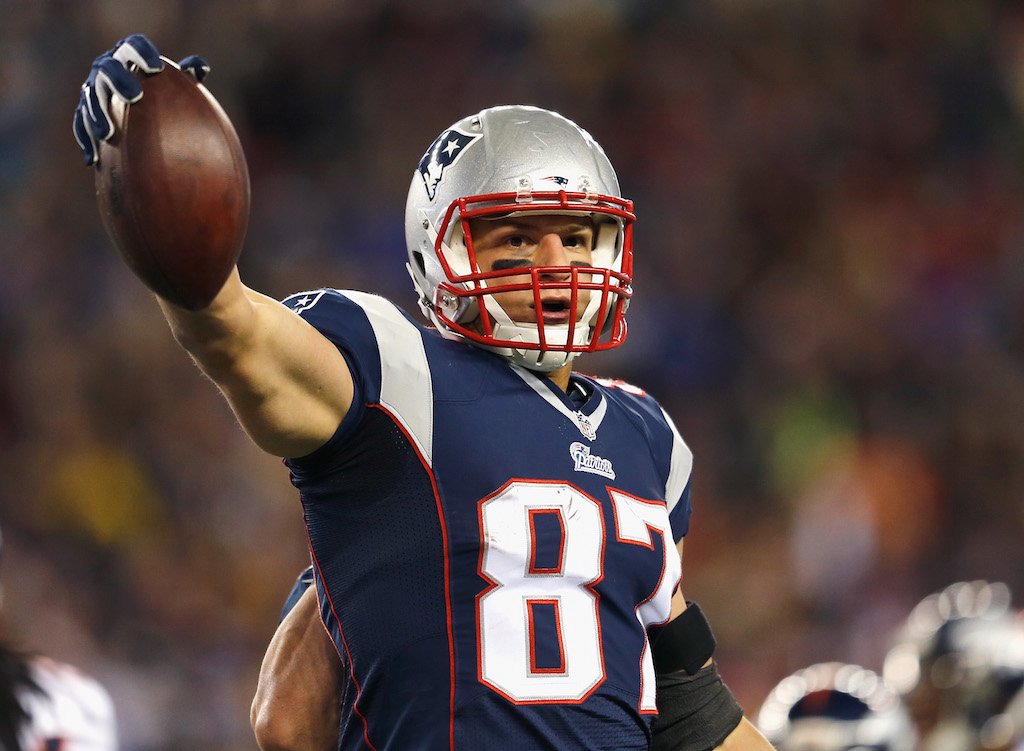 It's pretty painful to say this, as Rob Gronkowski is far and away the best tight end in the NFL, and the best fantasy tight end as well. His ADP is currently 11.3, so he's actually right on that first-round fringe. With that said, if you're drafting at No. 10 or No. 11, could you let him slide back to you with the second or third pick in the second round? It's definitely possible. The thought of Tom Brady missing four games is pretty terrifying to some people, and as much as we hate to admit it, it'll hurt his stock a bit.
While Gronkowski will still be the top tight end in fantasy in 2016–17, his previous injury concerns and not having Brady is a strong enough argument to see him go at the top of the second round as well. There's a lot of talent in the first round of fantasy drafts, and Gronkowski is up there, but you shouldn't be faulted for waiting to grab him early in the second.
Statistics courtesy of ESPN and Pro-Football-Reference.