Fantasy Football: 5 Players Poised to Decline in 2016
With the third preseason game of the 2016 NFL season now in the books, we're one game (where many starters won't play) away from the regular season. This also means that fantasy football drafts are beginning to pick up steam. For those fans who are all-in on fantasy football, you're probably scrambling to add another league or two to your already full plate.
Now, before you draft, or even after you draft, there's plenty to be aware of. One thing that drastically needs to be discussed is which players look poised to decline during the 2016 season. Whether it's due to the loss of talent surrounding them or just the fact that they're landing in a tough spot this year, these five players won't be able to replicate what they did in 2015.
Note: Fantasy point totals are based off scoring given from Fantasy Pros.
1. Kirk Cousins, quarterback, Washington Redskins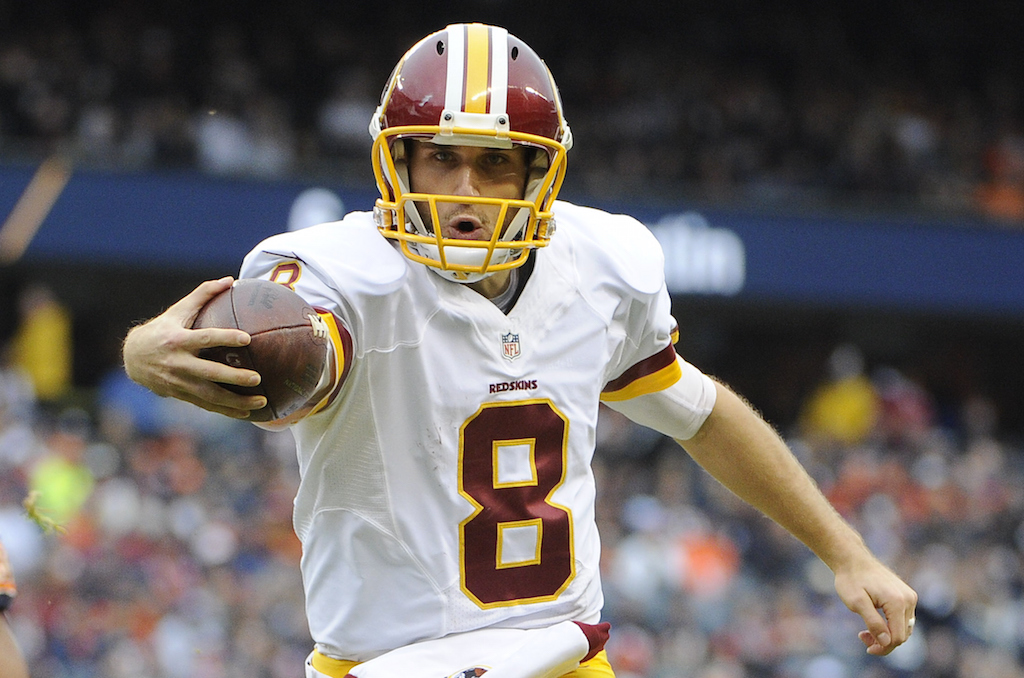 It's pretty surprising to see that Kirk Cousins was the eighth-highest scoring quarterback in fantasy football last season. Unfortunately, he won't crack the top 10 in 2016. Expect to see Cousins somewhere around the No. 13 to No. 15 range of QB rankings, simply due to the fact that the incredible hot stretch he experienced over the final three weeks of the season helped inflate his numbers. Over that span, he threw for 11 touchdowns and no interceptions while topping 300 yards in two of the three games. Cousins is good, but he's not top-eight quarterback good.
2. Devonta Freeman, running back, Atlanta Falcons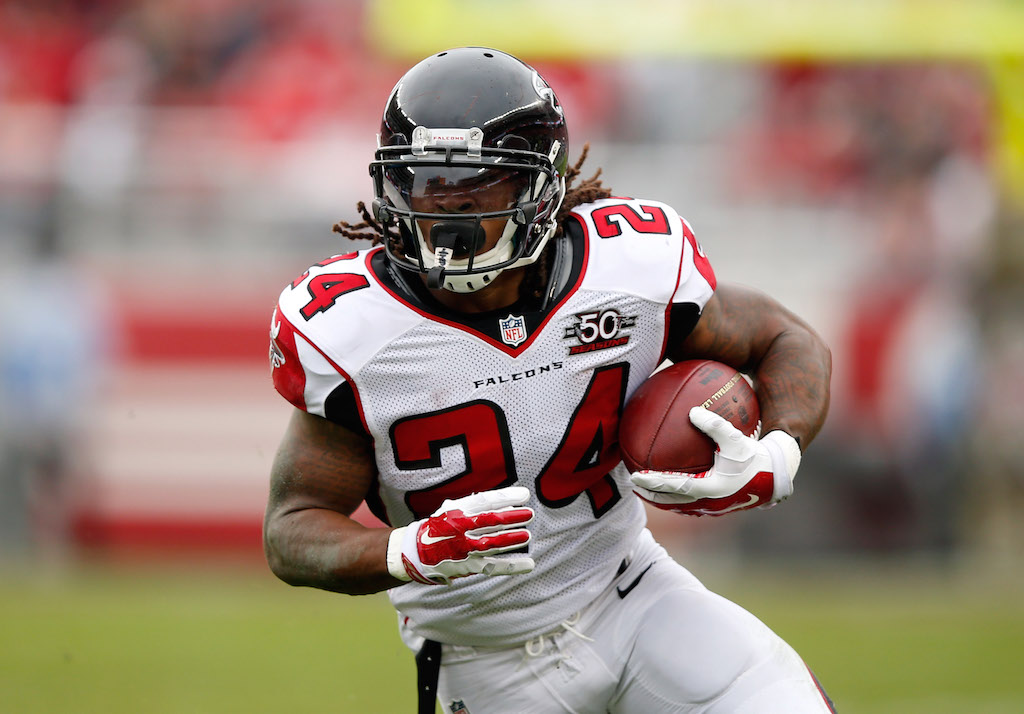 Aside from Adrian Peterson, there was no running back within 44 fantasy points of Devonta Freeman at the end of last season. That's a pretty incredible number, but unfortunately, last season's No. 1 fantasy running back is poised to take a few steps back. One of the key reasons: Second-year back Tevin Coleman will likely get extra work to help keep Freeman fresher. However, Freeman's new ranking also involves looking at the running back over the second half of 2015.
While Freeman was great, he didn't top 100 yards in any of the last eight games, and in the final five games his yard-per-carry average never surpassed 3.4. That's pretty scary to think about. Going along with that, Freeman scored just four touchdowns over that eight-game stretch, which is concerning as well. Expect him to have a solid year, but he won't be the top-scoring running back in 2016.
3. Doug Baldwin, wide receiver, Seattle Seahawks
It's easy to understand why everyone is currently on the Doug Baldwin hype train. Over the final six games of the 2015 season, he caught 11 touchdowns, which is just amazing. What's also crazy to think about is that in the 10 games before that, he had just three touchdowns and topped the 100-yard mark only one time.
Yes, Baldwin and quarterback Russell Wilson had incredible chemistry down the home stretch, but we expect both to come back down to earth just a bit in 2016. Last season, Baldwin scored more fantasy points than A.J. Green, Eric Decker, Larry Fitzgerald, Brandin Cooks, and Jarvis Landry. He should fall below all of those names this season, pushing him into the No. 12 to No. 14 range.
4. Allen Hurns, wide receiver, Jacksonville Jaguars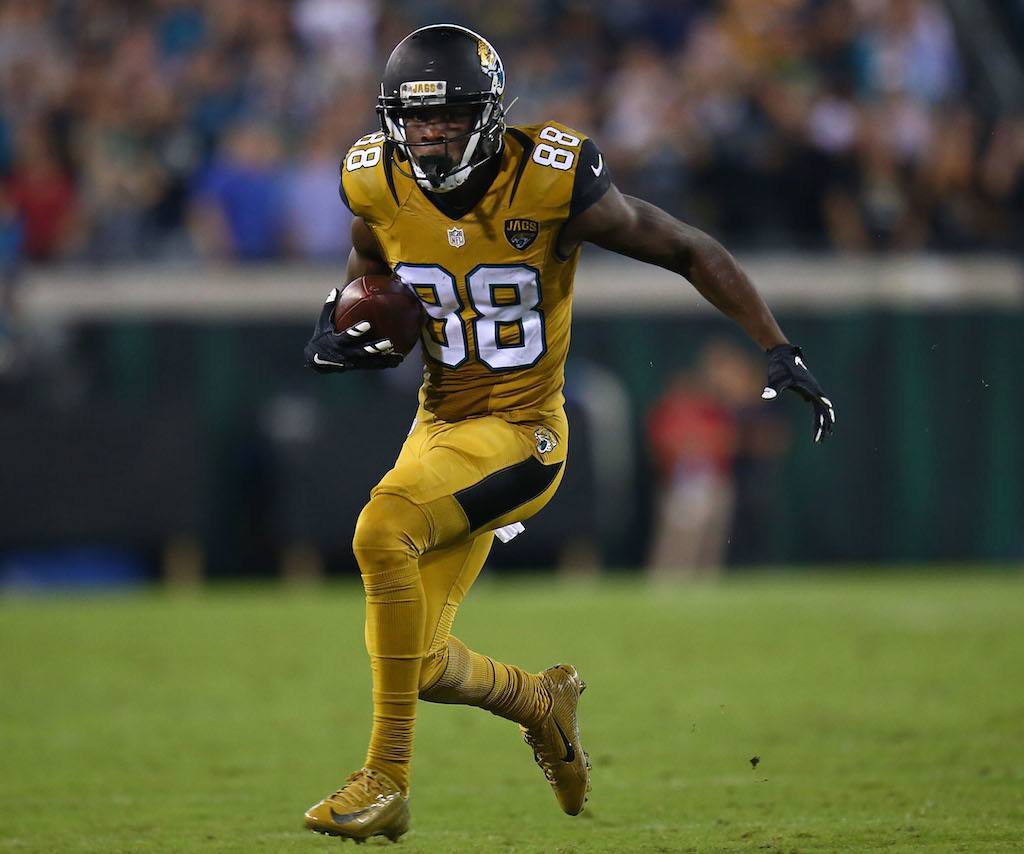 Allen Hurns and the Jaguars passing game altogether is impressive. With that said, a lot of what was said above about Baldwin stands true for Hurns as well. Jacksonville's defense is improved, which should make it so that the Jaguars aren't airing it out nonstop. In turn, some production will take a hit, and it's hard to imagine that hit coming from Allen Robinson's numbers. Expect Hurns to have a strong year and possibly come close to that 1,000-yard mark once again, but he won't score 10 touchdowns.
5. Gary Barnidge, tight end, Cleveland Browns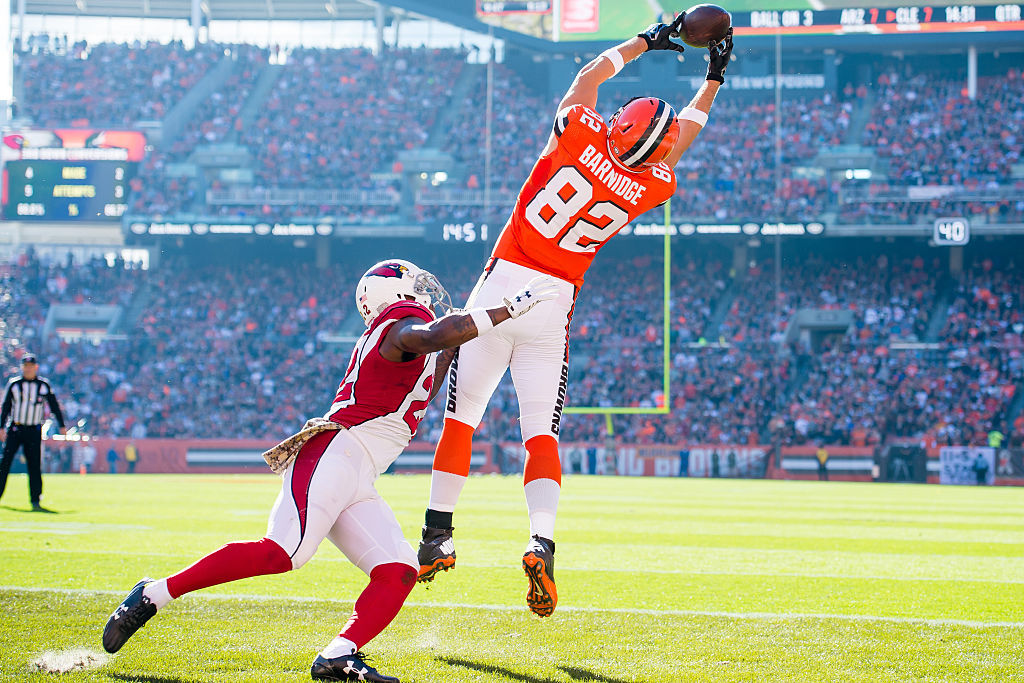 What Gary Barnidge did in 2015 was nothing short of amazing. For a player who had never totaled more than 13 catches in a season to wind up with 79 receptions for 1,043 yards and nine touchdowns is amazing. Unfortunately, a repeat performance is probably just a bit too much to ask for. Barnidge will have a good season, and should total around 800 to 900 yards, but somewhere around six scores seems more realistic. In turn, last season's No. 2 scoring fantasy tight end will drop in production just a bit; he should fall behind the likes of Jordan Reed, Delanie Walker, and Greg Olsen at the very least.
Statistics courtesy of ESPN and Pro-Football-Reference.