2016 Fantasy Football Projections: Cam Newton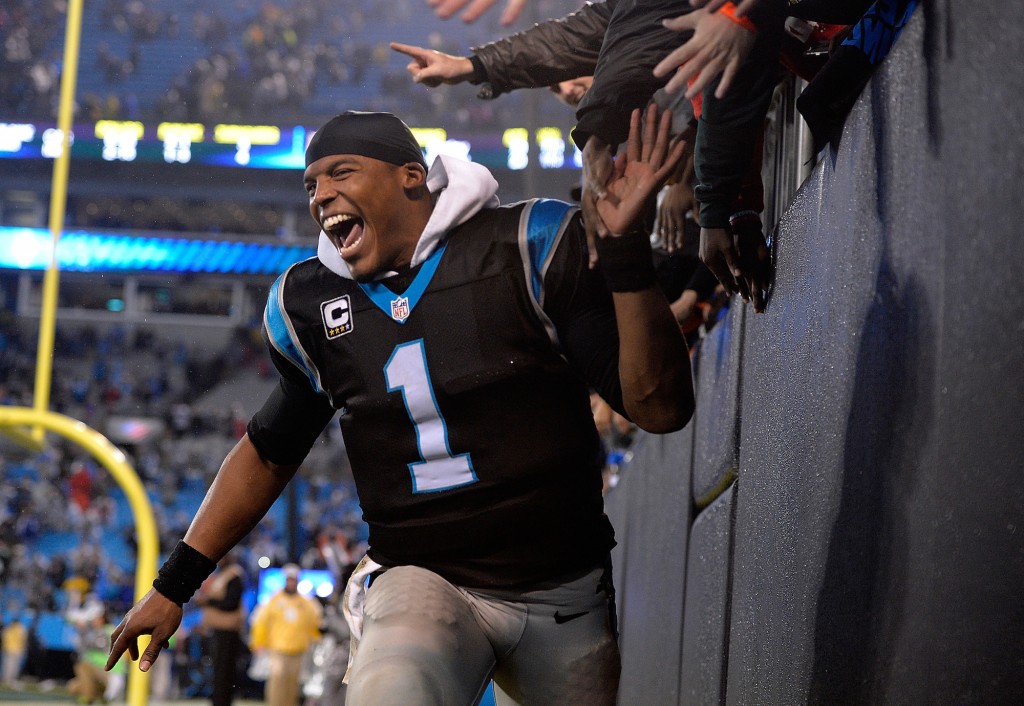 When evaluating the top fantasy football quarterbacks of 2015, no one stood above Cam Newton at the position. The question is, can he pull off a repeat performance when the 2016 season rolls around? While we recently evaluated the Green Bay Packers' Aaron Rodgers, who is just one player poised to push Newton, there are plenty of other competitors who could get the job done. Regardless, let's take a look at Newton, as well as the other names that should top the fantasy list in 2016.
Based on last season's numbers in ESPN's standard scoring, Newton was ranked No. 1 by a wide margin. So much so, that it almost makes it impossible to overlook him as the top quarterback to be drafted in 2016 fantasy drafts. Below, you'll find a list of the top seven fantasy quarterbacks and their points in ESPN scoring from last season.
Cam Newton: 373 points
Tom Brady: 335 points
Russell Wilson: 322 points
Blake Bortles: 302 points
Carson Palmer: 300 points
Drew Brees: 299 points
Aaron Rodgers, 286 points
When you've scored 73 points more than a player like Palmer — who can be a stellar fantasy option — it's obvious that you're doing something right. Newton's MVP season was a bit unexpected, but this doesn't mean that we shouldn't jump off the bandwagon and doubt that more of this unparalleled play is on the horizon. So the question is — after a 2014 season when he ranked No. 16 among fantasy quarterbacks with just 237 fantasy points — what changed?
Newton's coming out party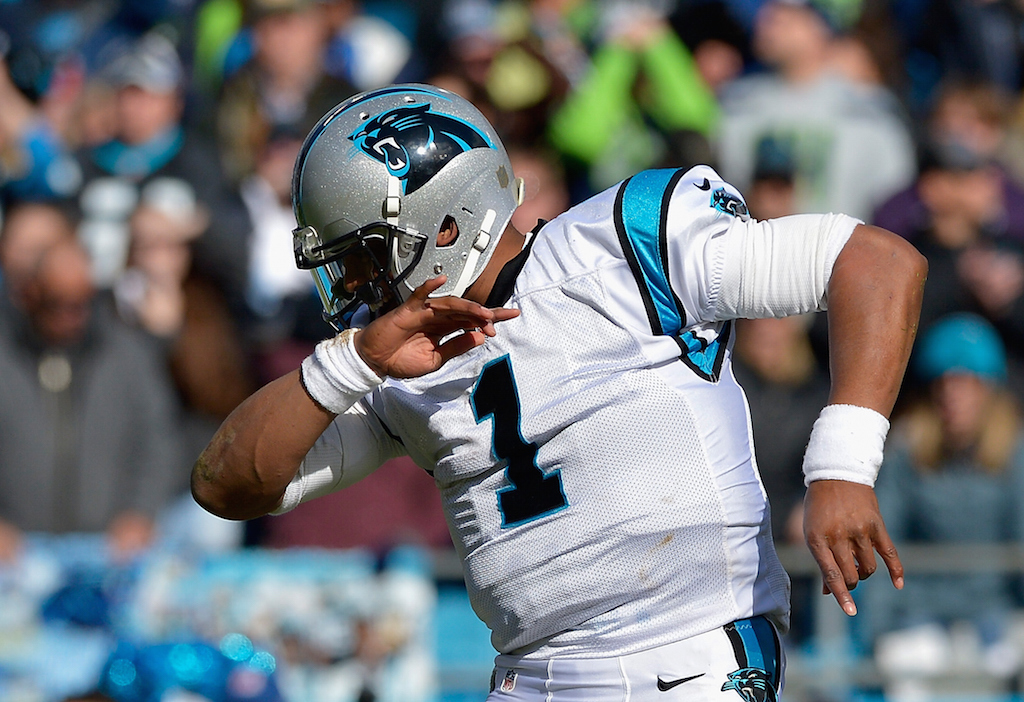 The man has always been a physical specimen — there's no questioning that. But what Newton did in 2015 was stunning. The Panthers lost their top wide receiver in Kelvin Benjamin before the season even began, leaving Newton with Greg Olsen and a few weapons, with plenty of question marks surrounding the entire situation. In 2014, Newton threw for just 3,127 yards, 18 touchdowns, and 12 interceptions. He also rushed for 539 yards and five touchdowns.
The numbers weren't terrible, and it was obviously more than enough to help the Panthers win the NFC South title. In 2015 though, he was a totally different beast. Newton scored 45 combined touchdowns (1o rushing), had just 10 interceptions, and combined for 4,473 passing and rushing yards. He was more than deserving of that MVP award, and the facts simply prove that Newton let the game come to him this past year.
Newton's play led to five different players having 31 or more receptions last season, with Olsen leading the charge, catching 77 balls for 1,104 yards and seven touchdowns. Ted Ginn Jr. also emerged from the pack in a big way, being a home-run hitter who the Panthers so desperately needed, as he caught 10 touchdowns with a long of 74 yards.
Consensus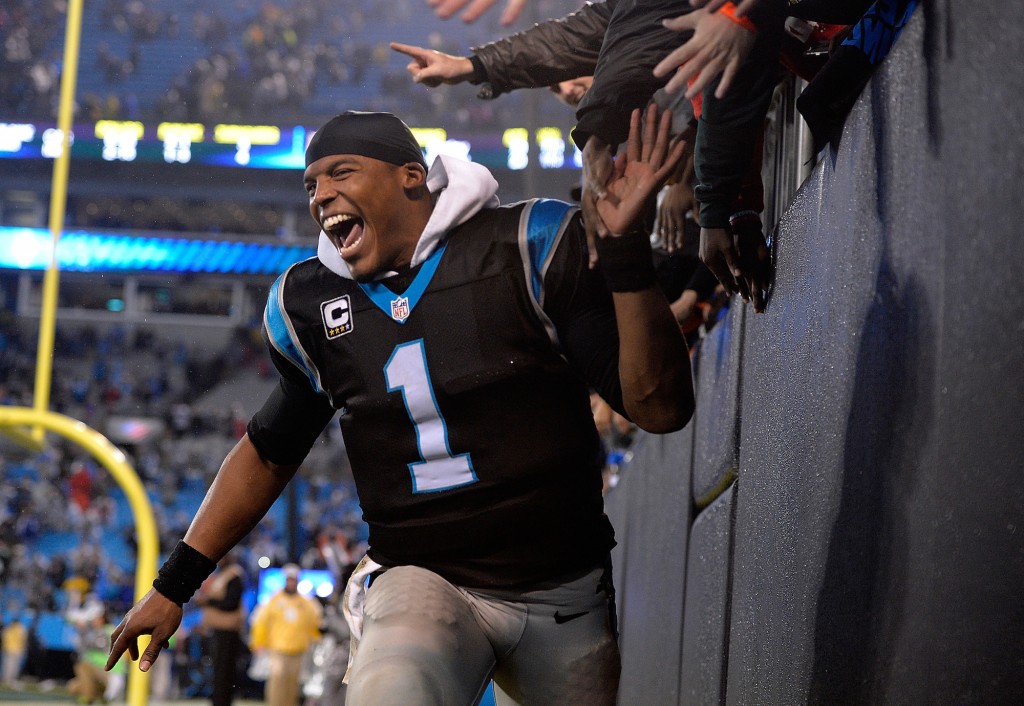 Newton will once again be the man in 2016. Not only are he and the Panthers in for another big season, but Newton himself will wind up as the top fantasy quarterback for the second consecutive year. His ability to beat teams with both his arm and his legs is something you don't find often in the NFL, at least not in the way Newton does it. Here's what the top five will look like:
Cam Newton
Tom Brady
Aaron Rodgers
Carson Palmer
Blake Bortles
Bortles is the surprising add here, but after a strong 2015 campaign, we believe he'll remain on par with some of the best in the NFL once again. The Panthers' loss in Super Bowl 50 may actually make them more dangerous than they were in 2015, as they'll be hungry to return and get a ring this coming year. Oh, and let's not forget about Benjamin's return; he has the potential to be one of the top receivers in the NFL when all is said and done. With Benjamin paired up with second-year receiver Devin Funchess, as well as Olsen and Ginn, this offense looks more dynamic and dominating than ever before.
Follow Jeff Smith on Twitter @JSM8ith
Statistics courtesy of ESPN.com and Pro-Football-Reference.com.