Fantasy Football: Top 5 Defense/Special Teams Units
Time is running out to do your homework before you draft your fantasy football team for the 2015 NFL season. In previous articles, we gave you our top-15 quarterbacks and our top-15 running backs, and today we are going to look at the top five defense/special teams (D/ST) units for the 2015 fantasy football season.
D/ST units score points in fantasy football based on points allowed, and accumulating turnovers, sacks, safeties, blocked kicks, defensive touchdowns, and kick/punt return touchdowns. With that being said, here is a look at our top-five fantasy D/ST units for the 2015 NFL season.
As a side note, we do not recommend drafting a defense any earlier than the seventh round in most leagues.
5.  Houston Texans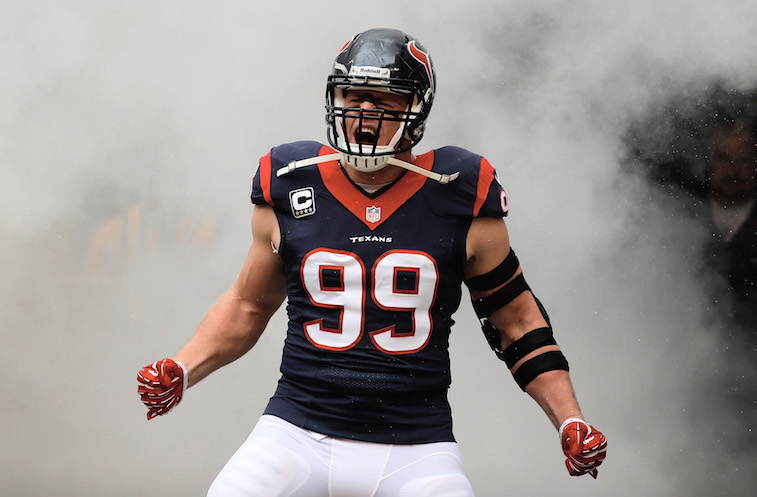 Bye Week:  9
The Texans had one of the most productive fantasy defenses in 2014. Led by defensive end J.J. Watt, the best overall player in the game, the Houston defense gave up an average of 19.2 points per game, posted 38 sacks, hauled in 20 interceptions, recovered 14 fumbles, and scored five defensive touchdowns. On special teams, the Texans also blocked two kicks and scored one touchdown.
For as good as they were defensively in 2014, the Texans should be even better in 2015. The acquired safety Rahim Moore and defensive tackle Vince Wilfork during free agency, and linebackers Brian Cushing and Jadaveon Clowney are both near full strength. On top of that, the Texans have one of the easier schedules in the league this year, which has us confident that they will again be one of the top fantasy defense and special teams units in 2015.
4.  St. Louis Rams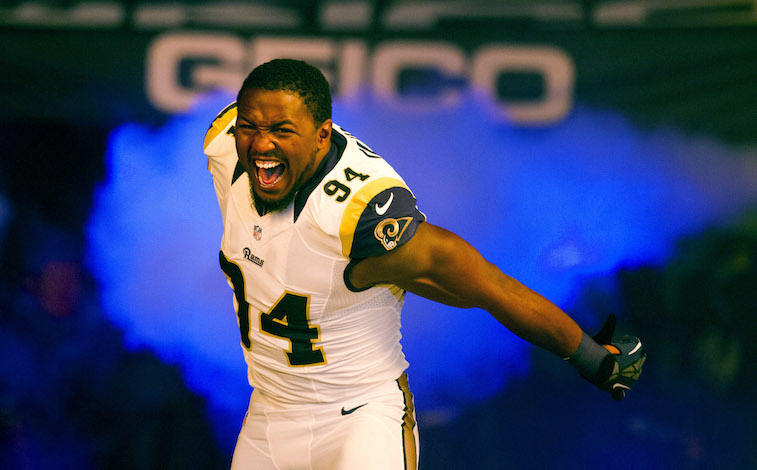 Bye Week:  6
The Rams have arguably the best defensive front seven in the league and a young, but talented, secondary behind them. In terms of their outlook as a fantasy defense/special teams option in 2015, we envision the Rams having a big year. They will likely be among the league leaders in points allowed per game, and as one of the rare teams that have the ability to consistently pressure the quarterback with a four-man pass rush, the Rams defense could also be among the league-leaders in forced turnovers. Couple that with their aggressive approach on special teams, and the Rams have the potential to be a top-three fantasy D/ST unit in 2015.
3.  Denver Broncos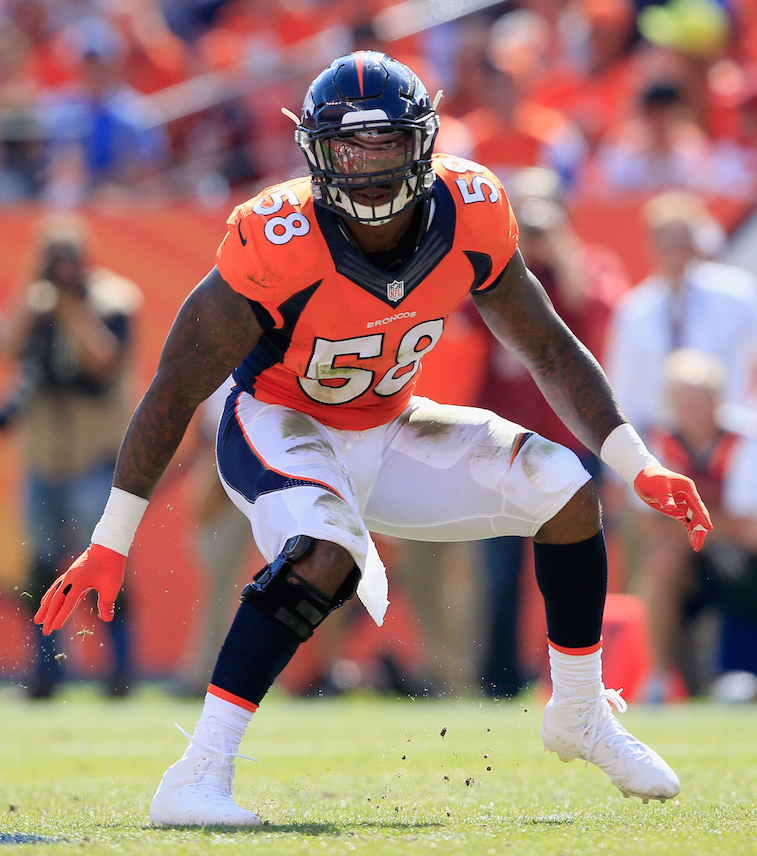 Bye Week:  7
It should come as no surprise that the Broncos rank this high on our list seeing as how fantasy value for D/ST units revolves mainly around points allowed and the accumulation of sacks and turnovers. Denver will be shifting to a 3-4 defense in 2015, and based on our belief that they have the best pass rush duo in the league in outside linebackers Von Miller and DeMarcus Ware, we are fully expecting them to lead the league in total sacks. And with sacks, you get turnovers. Fantasy owners shouldn't expect much from the Broncos as far as kick and punt returns go, but that doesn't matter much in our eyes. The Broncos are safely a top-three fantasy D/ST unit for the 2015 season.
2.  Buffalo Bills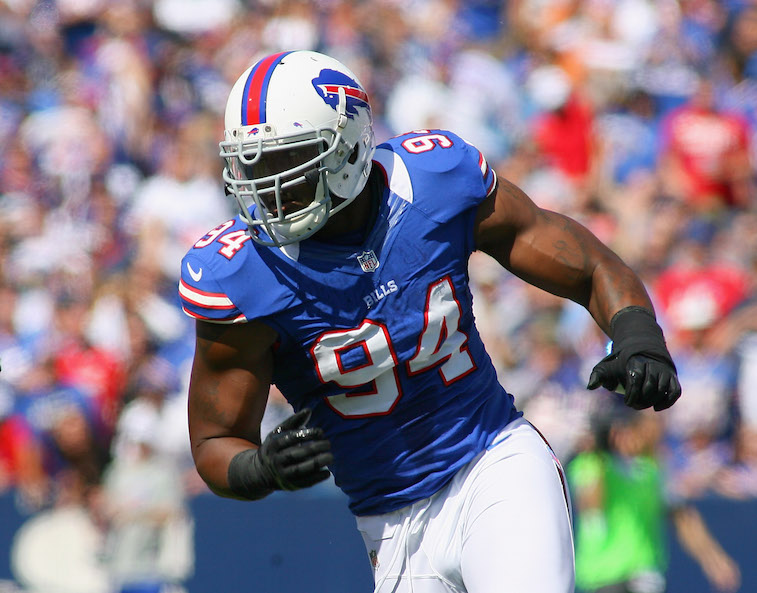 Bye Week:  8
In 2014, the Bills posted a league-high 54 sacks, accumulated 30 total turnovers, and gave up an average of just 18.1 points per game. We are expecting similar numbers in 2015. Defensive guru Rex Ryan is the team's new head coach, and this may be the most talented defensive group he has had as a head coach – if there is a better defensive line in the league than the Bills', it's news to us. The Bills are an excellent example of fantasy football versus actual football. They will more than likely be one of the highest scoring fantasy D/ST units in the league this year, but could also be a team that misses the postseason altogether in the real world.
1.  Seattle Seahawks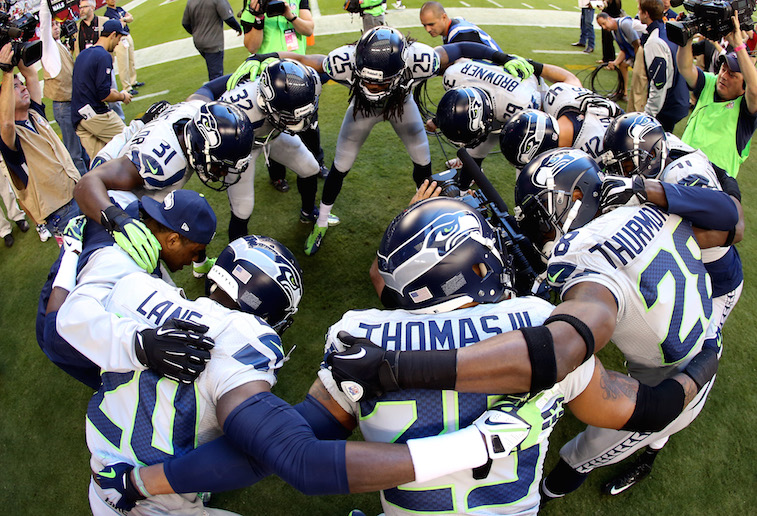 Bye Week:  9
Just like in the real world, the Seahawks are the best D/ST unit in fantasy football. Fantasy owners who draft the Seahawks, which, again, we wouldn't recommend doing before the sixth or seventh round in most leagues, should expect them to score up around 15 points per week with multiple sacks and turnovers in every game. In addition to their staunch defense, the Seahawks are strong on special teams, especially in the return game, which is led by Tyler Lockett, an explosive rookie out of Kansas State. Landing the Seahawks as your D/ST unit will require a significant investment during your draft, but in the end, having them on your roster will prove to be well worth it.
All statistics courtesy of Pro-Football-Reference.