5 Wide Receivers With Favorable Fantasy Matchups in Week 1
After a long wait, the 2016 National Football League season is finally upon us. For fantasy football players all over the globe, that means it's time to get your starting lineups ready for Week 1. We fully understand how difficult it can be to put together a lineup based solely on projections from past season performances, which is why we did the research for you. We already broke down the quarterback and running back positions; today we will give you five wide receivers who have favorable fantasy matchups in Week 1. Here's what we came up with.
1. Golden Tate, Detroit Lions
With the retirement of future Hall of Fame wide receiver Calvin Johnson, Golden Tate is now the unquestioned No. 1 wide receiver for the Lions (even with their free agency acquisition of Marvin Jones this offseason). In Week 1, Tate and the Lions will face the Indianapolis Colts, and we predict a big game for the former Notre Dame standout.
The Colts have a couple of solid cornerbacks in Vontae Davis and Patrick Robinson, but their lack of a consistent pass rush will leave their entire secondary on an island all game. There is no denying that Detroit quarterback Matthew Stafford is one of the best pure passers in the game when he has ample time to throw the ball. On top of that, the Lions below-average rushing attack will likely force them to throw the ball early and often this weekend. As a result, fantasy football owners can expect a big day out of Tate in Week 1.
2. DeSean Jackson, Washington Redskins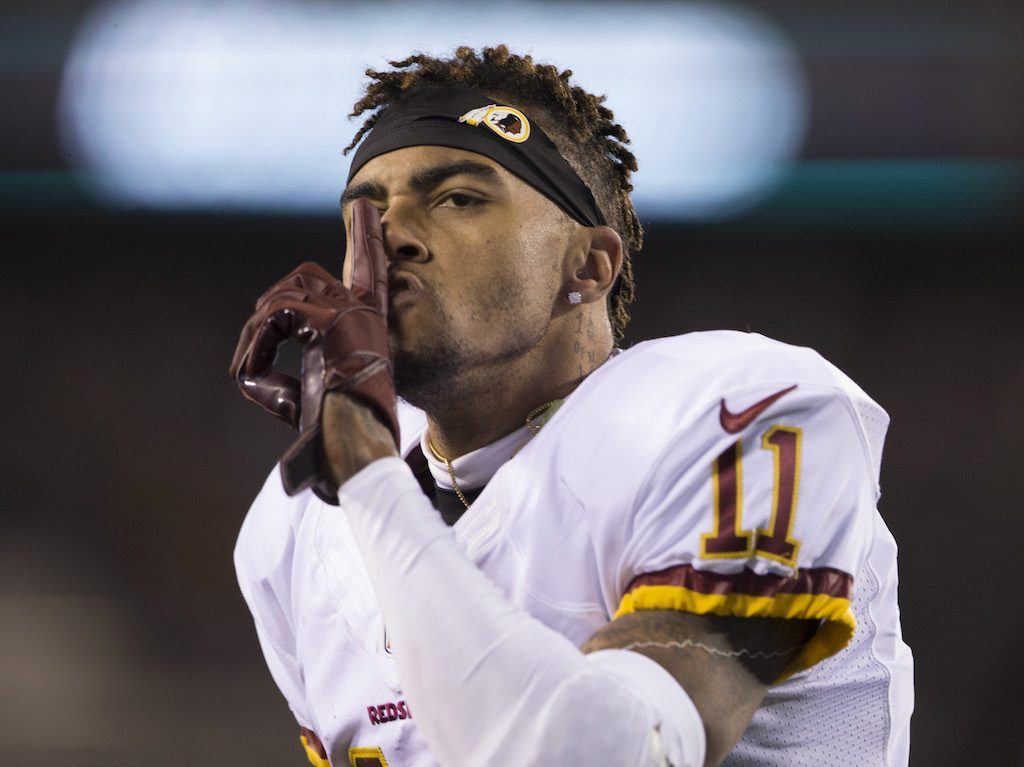 The Redskins have quietly built one of the most explosive offenses in the league, which is something that should become unmistakably clear to the rest of the league when they face off against the Pittsburgh Steelers in Week 1. The biggest question mark for the Steelers heading into the 2016 season involves their secondary, and we expect DeSean Jackson to take advantage of this. Don't be surprised if the explosive 29-year-old wide receiver scores 15 or more fantasy football points in this week.
3. Sammy Watkins, Buffalo Bills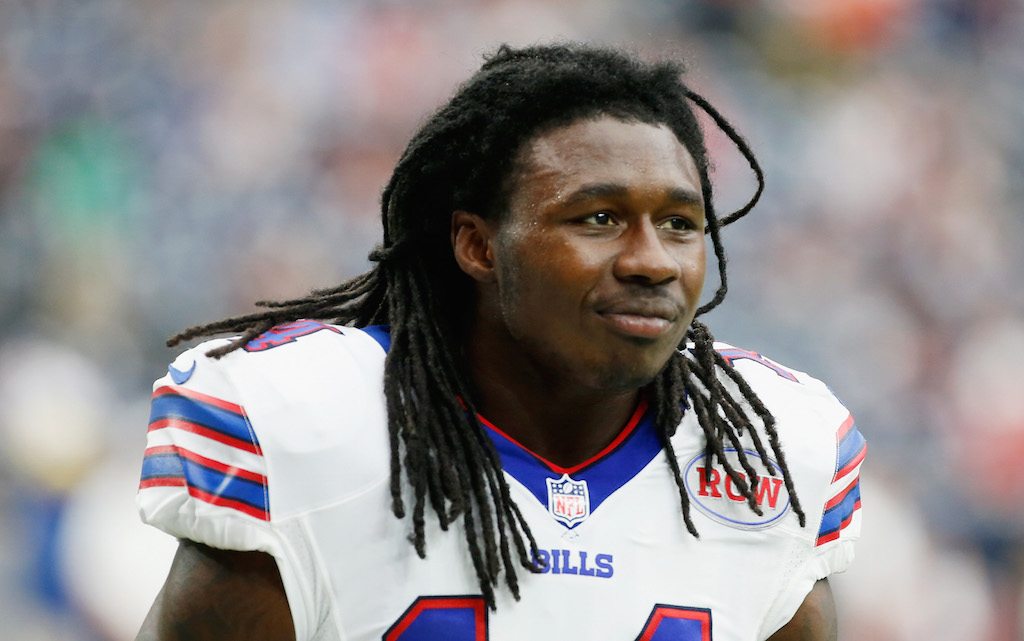 Sammy Watkins and the Buffalo Bills are set to square off with the Baltimore Ravens in one of the more intriguing matchups of the NFL's first week of regular-season action. Last year, the Ravens struggled mightily to defend the pass, which was in large part due to injuries to several of their key players. While we believe that Baltimore will be much better in 2016, they simply do not have an answer in their secondary for a player with Watkins' skill set. When it's all said and done, we expect the 23-year-old wide receiver to see 10 or more targets and end up with over 100 receiving yards in Week 1.
4. Amari Cooper, Oakland Raiders
Simply put, Amari Cooper is one of the main reasons why the Raiders believe they have what it takes to make a serious run at the AFC West title in 2016. We are confident that the 22-year-old out of Alabama will get his second NFL season off to a great start with a Week 1 matchup against the New Orleans Saints.
As a refresher, the Saints were laughably bad on the defensive side of the ball in 2015, and even if they improve dramatically this year under new defensive coordinator Dennis Allen, we just don't see them having the personnel to slow down a player of Cooper's caliber. That said, expect to see Cooper catch close to 10 passes for well over 100 yards en route to scoring 15 or more fantasy football points in Week 1.
5. Mike Evans, Atlanta Falcons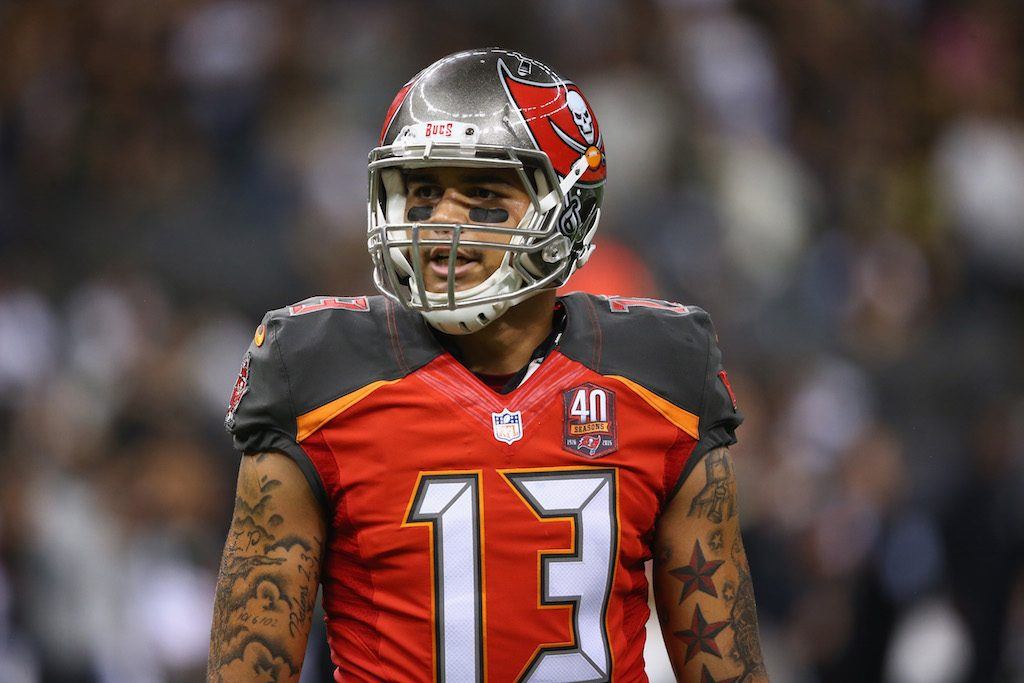 With a 6-foot-5, 231-pound frame and 4.5-second speed in the 40-yard dash, Mike Evans is a matchup nightmare for virtually any opposing defensive back. Bottom line: Evans' Week 1 opponent, the Atlanta Falcons, will have an extremely difficult time keeping him in check on Sunday afternoon — especially if they cannot put consistent pressure on Tampa Bay quarterback Jameis Winston. All said, we see Evans going for well over 100 yards in his first game of the 2016 season.
Statistics courtesy of Pro-Football-Reference and ESPN.