Fantasy Football: 5 Wide Receivers to Grab in the Middle Rounds
Don't look now, but the NFL season is right around the corner. The Hall of Fame Game, an annual kickoff to the preseason, is scheduled for August 7 and will see the Green Bay Packers take on the Indianapolis Colts. With the return of the NFL season comes the return of fantasy football.
Fans around the world will sit down with pizza, hot wings, and beverages and draft the team that will lead them to potential fantasy football glory in 2016. We've provided you detailed information on the best running backs heading into the season, so let's take a look at five possible breakout wide receivers who you might be able to grab in the middle rounds of your fantasy football draft.
5. Jordan Matthews
Jordan Matthews had a good season for a WR2 or flex receiver last year, catching 85 passes for 997 yards and eight touchdowns. The Eagles wide receiver has been able to stay healthy in his early career, leading Philadelphia in combined targets over the last two seasons.
Things are looking up for Matthews heading into 2016 as well. Gone is the disappointment of DeMarco Murray. Philadelphia has a new head coach in Doug Pederson, who plans to run a real, professional-style offense. This should provide quarterback Sam Bradford with the opportunity to pass the ball frequently — meaning lots of chances for Matthews.
It wouldn't be surprising to see Matthews bring down between 100 passes this season for anywhere up to 1,200 yards, making him a candidate to be one of the top-15 or top-20 fantasy football wide receivers. His current average draft position (ADP) is 69.3, so you could easily grab him in the middle rounds and end up with a steal.
4. DeVante Parker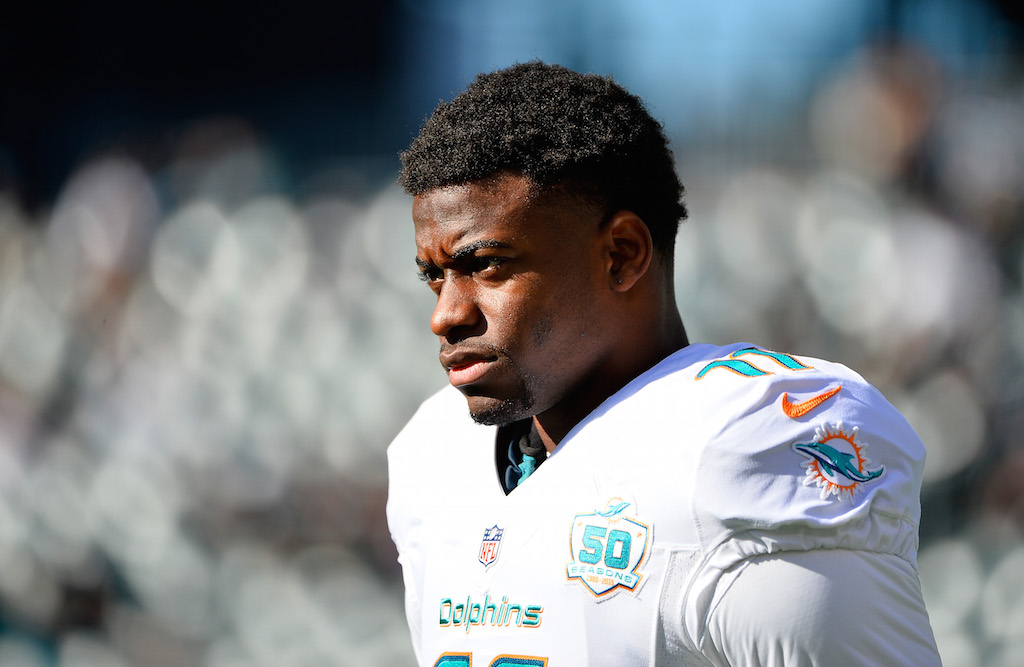 DeVante Parker was extremely good in his final few games of the 2015 season for the Miami Dolphins, pulling in 22 targets, 18 catches, and 286 receiving yards in the last three weeks of the season. But he simply wasn't utilized for the majority of the year, which resulted in some disappointing overall stats — just 26 catches and 494 yards.
This is a brand new year for the 23-year-old, and he has a new head coach who will likely utilize him more frequently. Parker compares well with Chicago Bears wideout Alshon Jeffery; both are tall and thick. What Jeffery lacks in speed, however, Parker has an edge. Adam Gase, the former Bears offensive coordinator, should have a lot of fun drawing up plays for quarterback Ryan Tannehill to get the ball to Parker.
Parker will get a lot of time on the field lining up across from No. 1 receiver Jarvis Landry. But Landry will draw a lot of attention from defenses, leaving Parker — and to a lesser extent, Kenny Stills — to soak up some serious targets. The ADP on Parker is 73.3 right now, meaning you can probably catch him in the sixth or seventh round and get 60-70 catches and 700-800 yards out of him.
3. Golden Tate
Golden Tate experienced a great two seasons with the Detroit Lions, hauling in over 90 catches each year and a career-best 1,331 receiving yards back in 2014. He's even got fantasy football players between 30 and 40 rushing yards per year too, which is a nice bonus when you're grabbing middle-round wide receivers.
The big change with the Lions this year is the absence of superstar Calvin Johnson. Megatron decided to end his football career at 30 years old and retire in the offseason, leaving head coach Jim Caldwell and starting quarterback Matthew Stafford short on wide receivers. The Lions have Andre Caldwell, Andre Roberts, Jeremy Kerley, and Marvin Jones fighting for the No. 2 spot on the field, but as of now the No. 1 target will be Tate.
The ADP on Tate is currently at 52.3, meaning you might want to start thinking about him in the fourth round if you need wide receivers. We saw what he can do when afforded the bulk of the targets in 2014 (Stafford threw the ball to him 144 times). Those type of numbers would rank him as a top-10 or top-15 receiver this year.
2. Sterling Shepard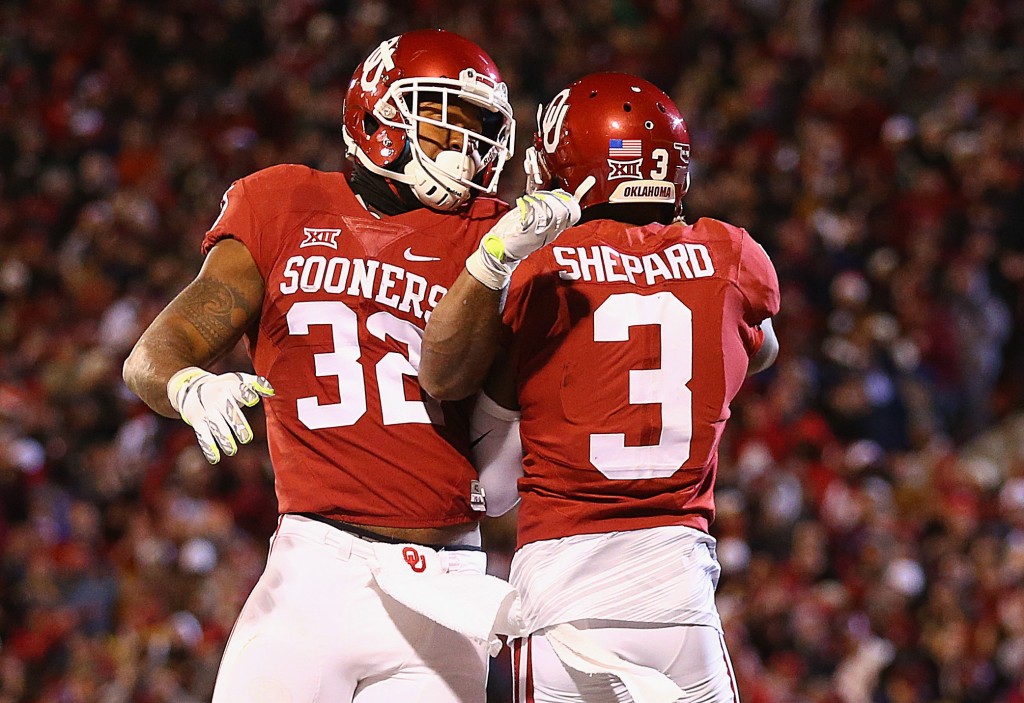 Sterling Shepard is a rookie, so there's no real track record to consider here. The New York Giants drafted the 5-foot-10, 194-pound wideout in the second round this year. There are concerns that Shepard's height and relatively average speed will hold him back from being a high-leverage player. But nevertheless, he has a chance to play a significant role in the offense.
Injured wideout Victor Cruz may be the key player here. He missed the entire 2015 season and hasn't really played competitively on a football field since October 2014. If he makes it to the start of the regular season healthy — a huge question — and looks like the Cruz of old, he will be your No. 2 wide receiver across from Odell Beckham Jr.
But if Cruz is not healthy, or if his skills have declined, Shepard will see a lot of passes from Eli Manning while the defense focuses on Beckham. The ADP for Shepard is 99.2, meaning you can easily grab him in a later round and either start him immediately in your flex spot or stash him on your bench while you wait and see with Cruz.
1. Kevin White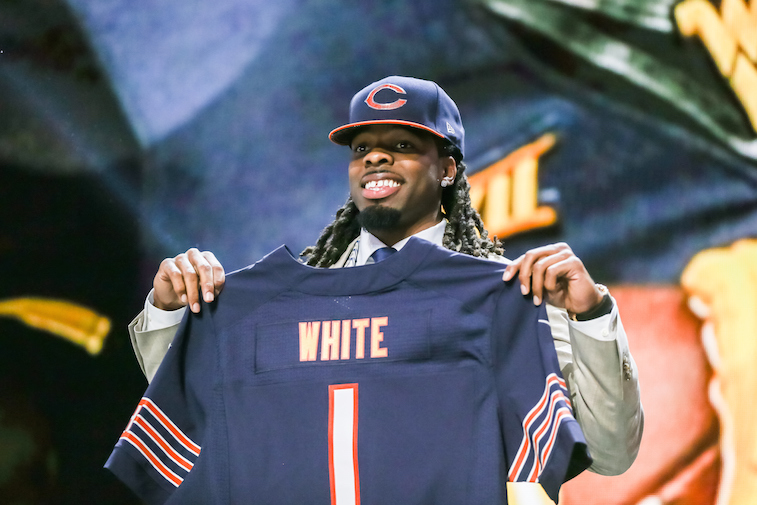 A forgotten man due to his shin injury last year, Kevin White is looking to pair his speed with Jeffery's size in Chicago. Quarterback Jay Cutler experienced likely the best year of his career in Chicago last season, posting the lowest INT% of any full season he's had in a Bears uniform and a career-best quarterback rating of 92.3.
This year, Cutler will not only add White to the list of receivers he can throw to, but he'll lose favorite target Marquess Wilson for an undisclosed amount of time. Wilson fractured his foot during OTA's last month — the same foot that he fractured in 2015, which forced him to sit out the final five games.
With Cutler's strong arm and penchant for throwing the ball deep, White's speed and skills will work well. Defenses will want to keep Jeffery — the most accomplished wideout on the team by a large margin — covered at all times, which leaves lots of opportunities for White. The ADP for White is currently 84.8, meaning you might be able to grab a solid flex option with him in the seventh or eighth round.
Follow Ryan on Twitter @RyanDavisBP
Statistics courtesy of Pro-Football-Reference.com and FantasyPros.com.