Fastest NBA Players of All Time
Scoring garners the most attention when it comes to an NBA tilt. But no game can have scoring or defense without high levels of speed. And
like all other aspects of the game, there are some players in the NBA's storied history who have reached top speeds much higher than others.
Here's a look at some of the fastest NBA players of all time.
Muggsy Bogues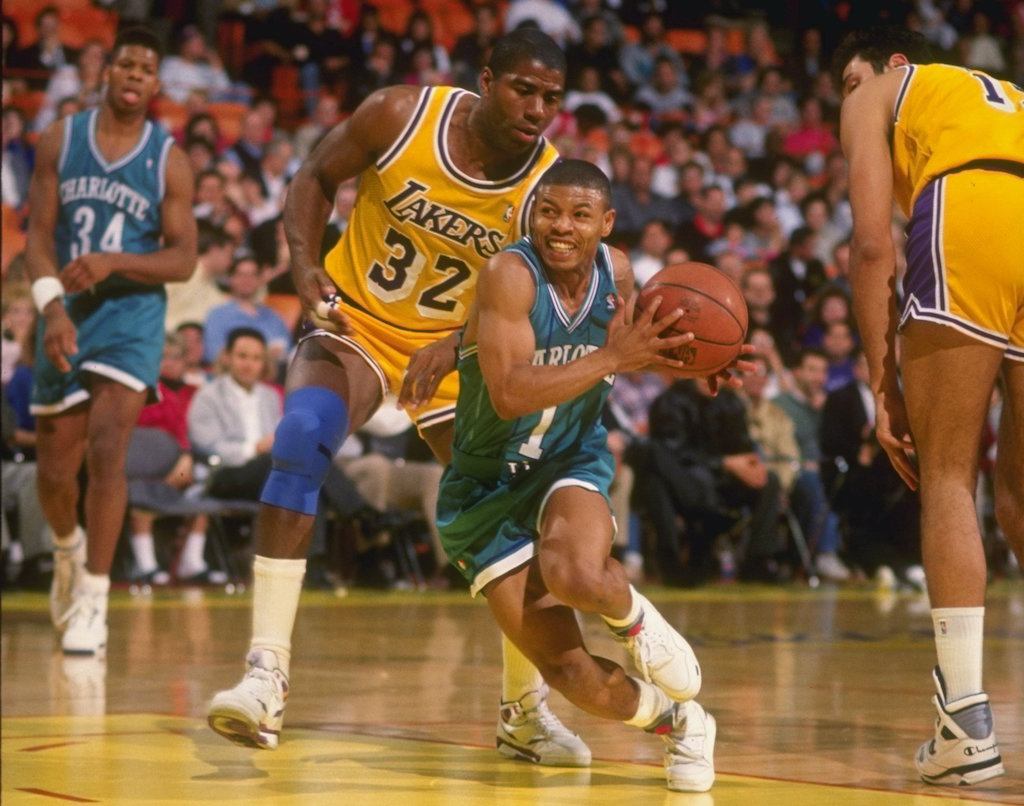 He may be the shortest player to ever play in the NBA. But Bogues' logged 14 years of success in the league because of his
sports smarts and, of course, his agility. "Speed was one of the criteria for me — one of my strengths," he told CNN in
2016. Sure enough, his ability to swiftly shift on his opponents made him a force to be reckoned with during his career.
Next: Speaking of height not being a challenge …
Spud Webb
Before Bogues' time, Spudd Webb was the player using his mix of speed and (lack of) height to overcome his opponents. Webb's rapid-fire play helped make him a superior dunker, which was best put on display when he won the 1986 Slam Dunk Contest. He hasn't slowed down too much since retiring either, because he recreated his dunk in 2011. (In a dress shirt and slacks, no less.)
Next: Power at point guard …
Isaiah Thomas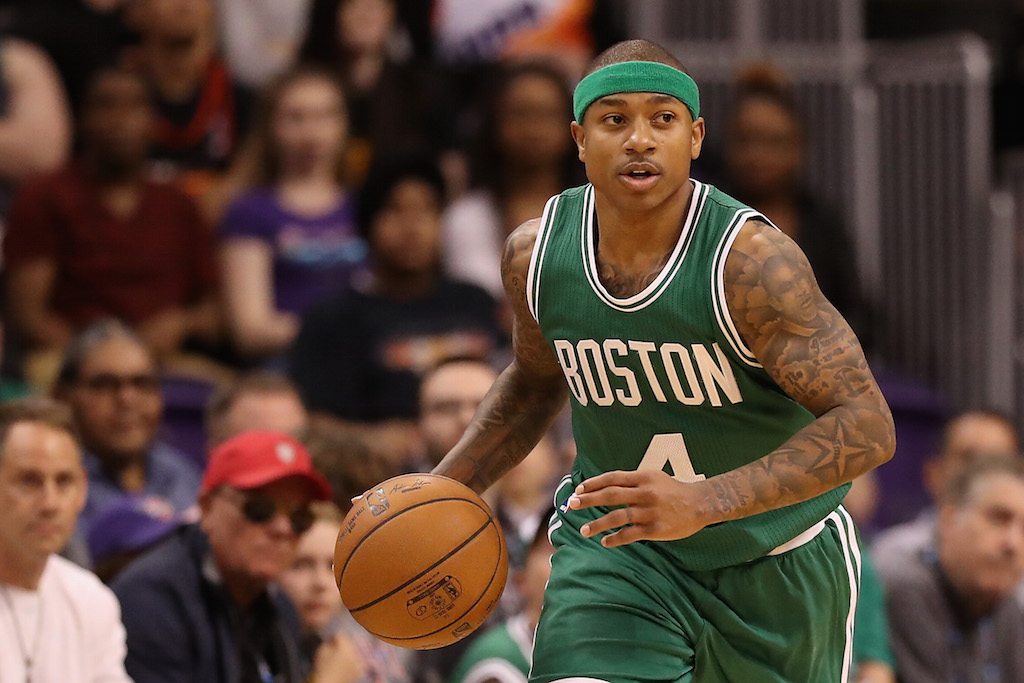 The crazy thing about Thomas is that the already-speedy point guard actually got faster as his career has gone on. The Washington Post points out IT's ability to then speed up his shot elevated him to a whole other level. Boston Celtics coach Brad Stevens tells the Post the importance of the speed element. "People would say you needed to shoot (the ball) as high as you could to get off your shot most proficiently. With little guys, how quickly they get it off is more important than how high they shoot it."
Next: If he's challenging Olympians, he's must be speedy …
Rajon Rondo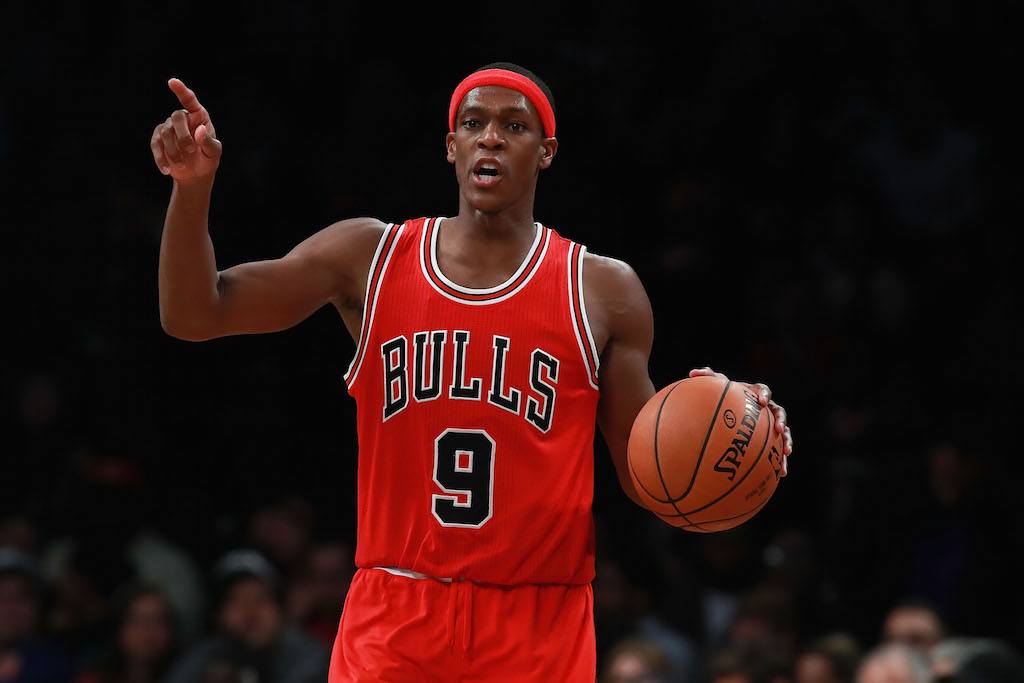 The point guard didn't challenge NFL running back Chris Johnson or Olympic sprinter Usain Bolt to a foot race for no reason. He knows he's exceedingly fast. That rapid velocity transfers to his pass game, which has been helping set up his teammates for tough shots since he came into the league. In December 2017, Rondo tallied 25 assists in one night for the New Orleans Pelicans — a feat that hadn't been achieved since Jason Kidd in 1996.
Next: They don't call him the Brazillian Blur for nothing …
Leandro Barbosa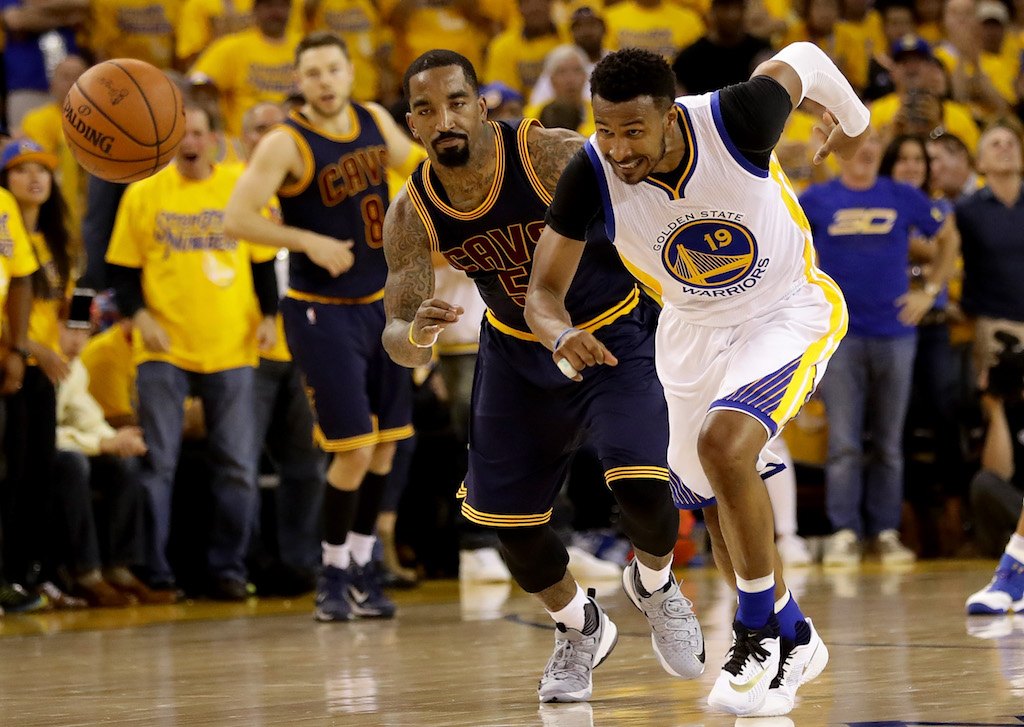 While Steph Curry and Klay Thompson were the big names on the Golden State Warriors' 2015 championship team, they wouldn't have been able to up-end the opposition without Barbosa's stellar speed off the bench. The former Sixth Man of the Year may have slowed down a bit from his Phoenix Suns days due to knee ailments, yet he still possesses an explosive quality that makes him difficult to contain.
Next: Speaking of knee injuries getting in the way …
Derrick Rose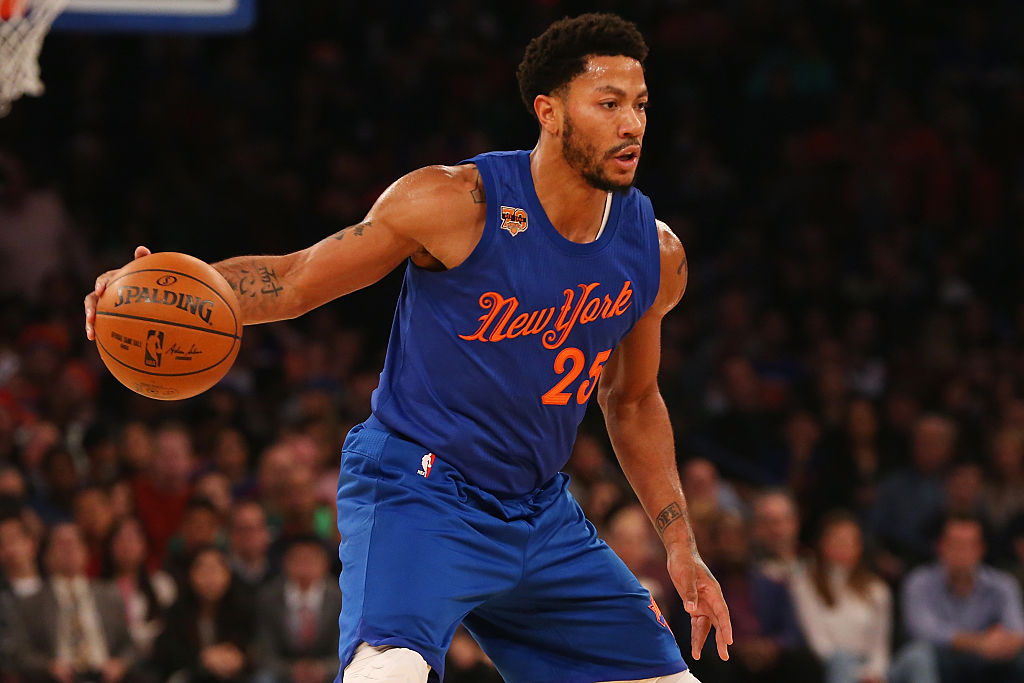 As a first overall draft pick out of college, Rose wowed the league right off the bat with his speed on the court. If it wasn't for constant injuries, Rose would probably be ranked higher among the fastest players in the NBA. A torn ACL and subsequent surgeries didn't just keep Rose on the sidelines for the better part of the 2012-13 season. It affected his ability to reach the top speeds he could when he first entered the league.
Next: A pivotal part of those dominant San Antonio teams …
Tony Parker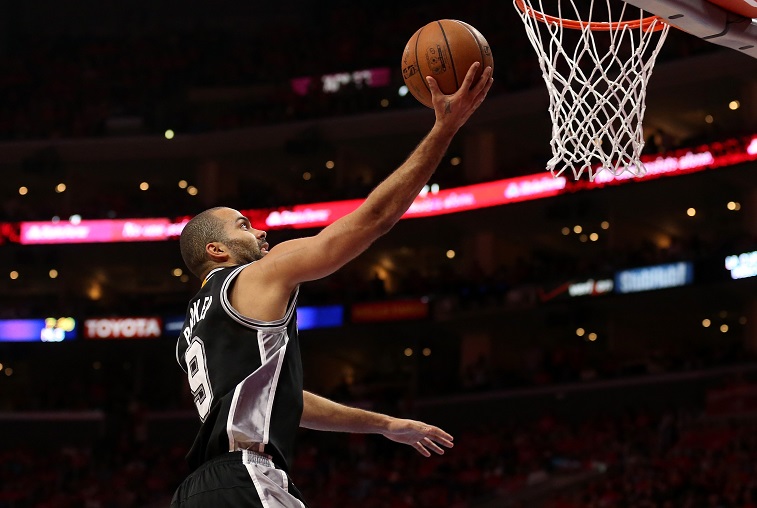 For what Parker lacked in shooting range, he made up for his speed. In fact, the French product has been argued to be the fastest point guard to play the game. STATS LLC told NBC Sports in 2012 that the San Antonio Spur "reached a high speed of 20.9 miles per hour in one stretch of in-game sprinting" which was the highest speed recorded by players at the time. (However, only 10 of the NBA's 30 arenas had access to this technology, so it's unclear how many other players compared.)
Next: No surprise this player made the list …
LeBron James
When talking about the dominant aspects of James' game, speed may not be the first thing that comes to mind. (At least, it doesn't get the attention his scoring prowess gets.) But it's certainly an aspect of his game that should get a ton of attention. Thanks to ESPN's "Sport Science" James was measured as reaching 20 miles per hour at top speed, and he can pass the ball at up to a staggering 40 miles per hour.
Next: This player's early-career speed made a recent comeback …
Dwyane Wade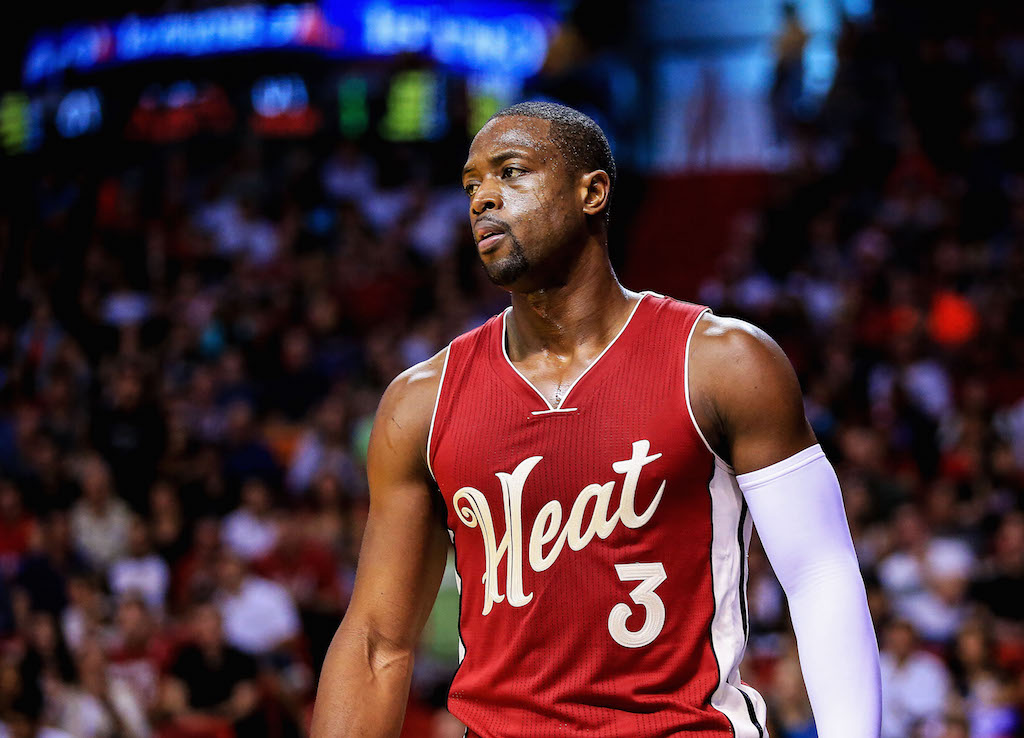 The 12-time All-Star spent the earlier part of his career using his explosiveness to back up his physical level of play. And while he arguably isn't as fearlessly physical as he was in his heyday with the Miami Heat — time does catch up with even the best of athletes — Wade still has the ability to rely on his explosive speed. (Check out Game 2 against the Philadelphia 76ers in the first round of the 2018 playoffs if you need proof.)
Next: Speed that's downright inhuman …
Russell Westbrook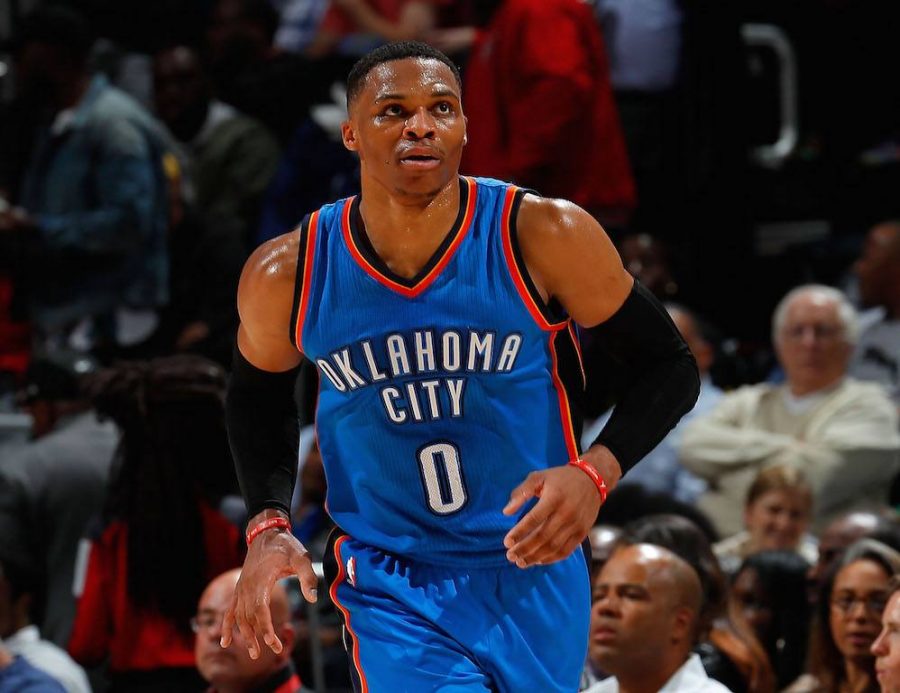 In 2015, Westbrook averaged a triple-double in the 13 games between the All-Star break and St. Patrick's Day. How was this possible? The OKC point guard's elite speed played a huge role. According to ESPN "Sport Science", it takes Westbrook a mere 3.36 seconds to travel from baseline to baseline, which is reportedly "more than half a second faster than the time it takes a typical NBA player to cover the same distance."
Next: Last, but certainly not least …
John Wall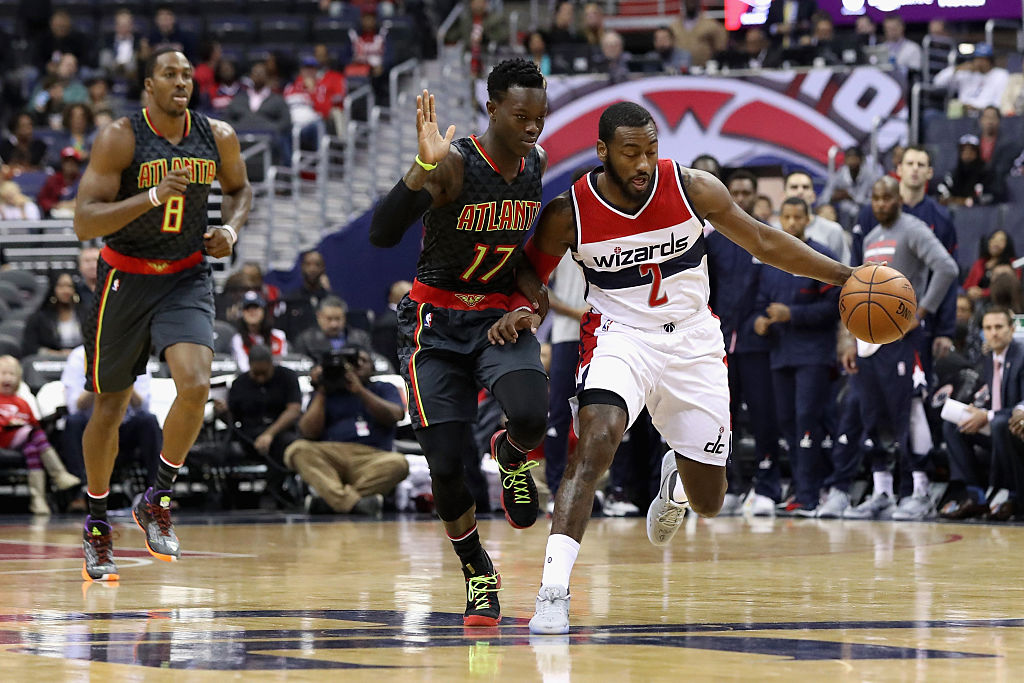 With agility on both offense and defense, Wall is regarded as one of the fastest players in the game. And according to Wizards coach Scott Brooks, Wall is the fastest to ever play. "He is as fast as anybody in this league, probably in the history (of the NBA)," Brooks told Louisville's Courier-Journal. "He's one of the best I've ever seen going at full speed being able to see the other nine players on the court at the same time… Not a lot of guys can do that."