Father-Son NASCAR Drivers Tony and Dean Roper Tragically Died in Crashes Just 1 Year Apart
No sport toes the line between life and death like car racing. While some risk is involved in every pro sport. The high-speed stakes of NASCAR combined with split-second decision-making can lead to tragic results. Fans saw this firsthand when Dale Earnhardt died in 2001. However, about that same time, one family saw two of its beloved members pass away in separate horrifying accidents. 
Life and death
Motorsports are a hit with fans, in part, due to the high-stakes nature of the sport. With dozens of cars on a raceway going faster than any sane person could drive, fans love the fact that it's both a sport and a test of human strength, decision-making, and endurance. While both rare and not rare enough, however, these high stakes have real-world consequences. 
In total, 28 drivers have died on the track in NASCAR races. Although the cars are built to protect, it's hard to drive a piece of flying metal without occasional tragedy. The first driver to die during a NASCAR event was Larry Mann. He crashed into a fence and died when his car flipped. 
The track that Larry Mann died on, Langhorne in Pennsylvania, closed in 1971 because it was so deadly. But the sport remains the deadliest in the world. Since then, NASCAR has evolved and introduced several new rules and tweaks to cars to cut down driver-related deaths. No family knows how necessary this is more than the Roper family, however. 
Who are the Ropers? 
Tony and Dean Roper were never successful in the way that the Earnhardt family was. But they both made it into the big leagues. Dean raced professionally for several years but mostly did so on the ARCA circuit, according to Racing Reference. However, he did race on the NASCAR circuit five times in his career in 1983 and 84. He didn't get any wins, but it was a testament to his talent. 
Dean was rarely a full-time racer, instead, he participated in sporadic events throughout his life. However, his love for cars went down a generation to his son, Tony. Tony was bit by the driving bug early on, and he began to race in smaller NASCAR events in the early 1990s. However, by 1999, he was racing on the NASCAR Xfinity circuit details Racing Reference. 
There, he was making a name for himself with several top-ten finishes. However, tragedy struck in 2000 that set off what was undoubtedly one of the worst years in the Roper family's life.
Tragedy strikes Tony and Dean Roper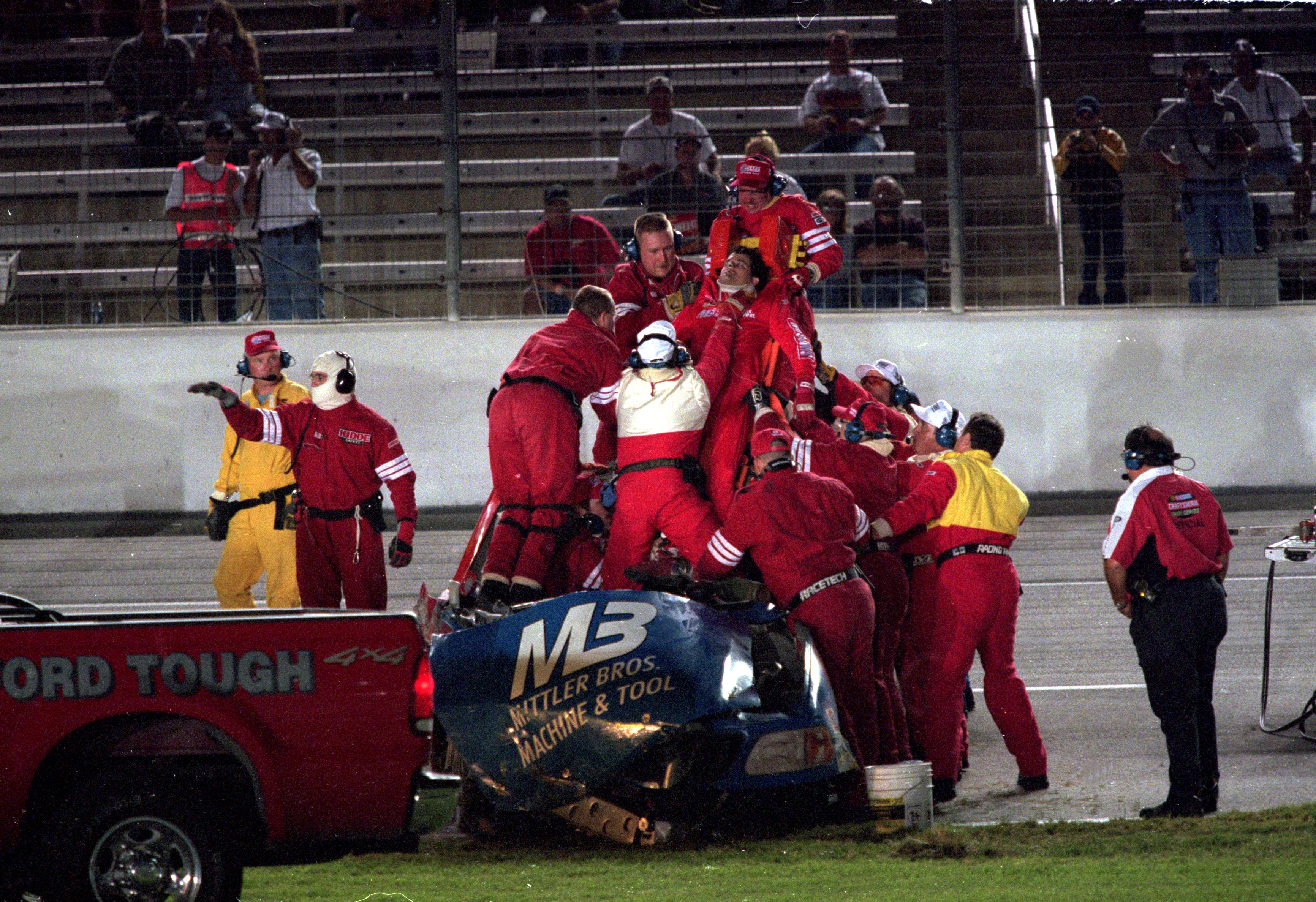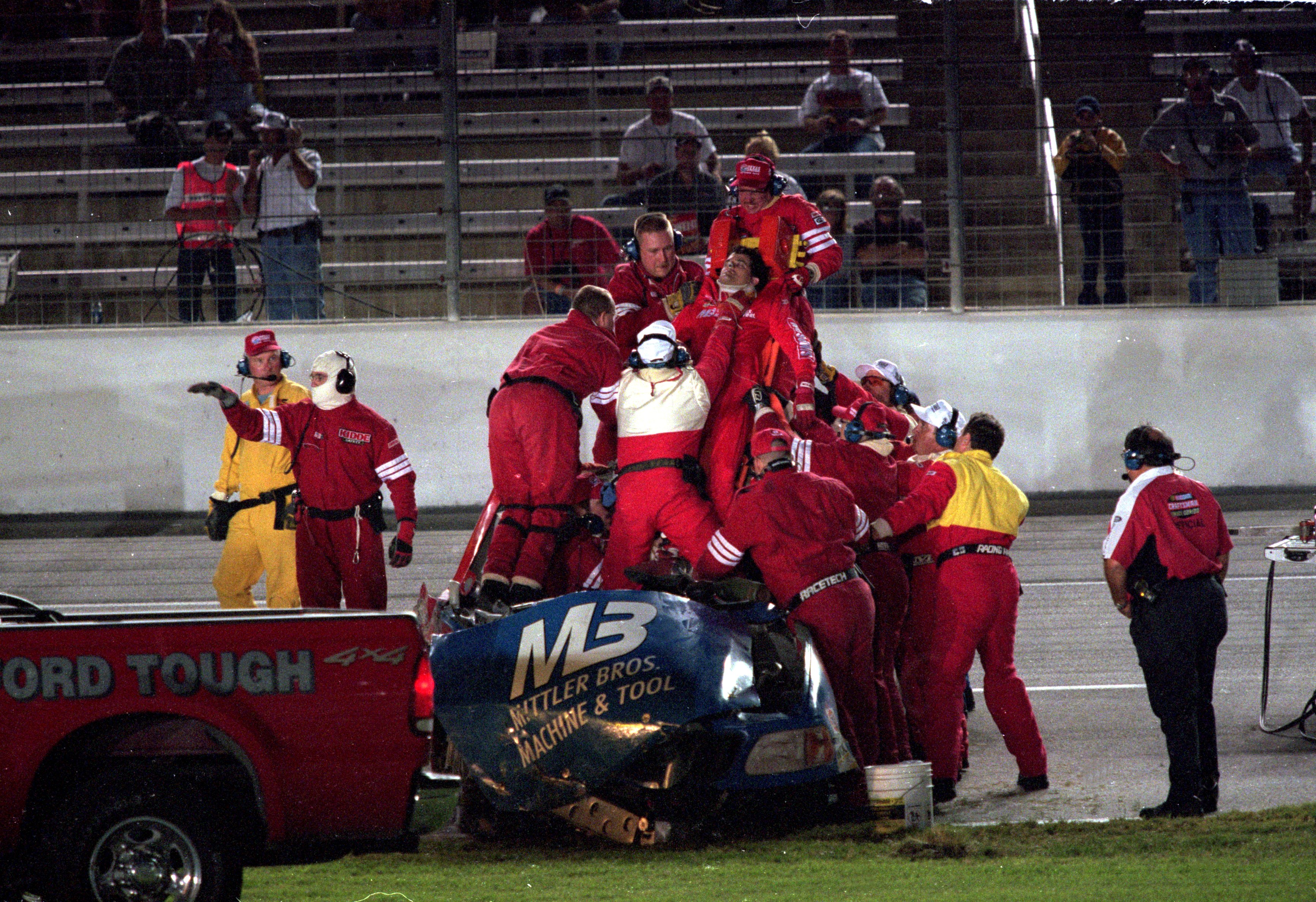 Tony was on NASCAR's second-highest tier when he got into the car for his tragic final race, reports Springfield News Leader. During this time, neck guards and similar technology were not the standards that they are today. Roper was racing on the truck series when his truck hit a wall head-on, and he was rushed to the hospital. He was pronounced dead the next morning. 
His mother, who was at the race, watched in terror as the crash happened, and the medical personnel took her son away, but the writing was already on the wall. The impact of the collision was nearly unsurvivable. Months before Dale Earnhardt had his tragic final race, the safety of NASCAR was already in question. 
Months after Tony's death, his father decided to step back on the race track and honor his son. However, during his first race since Tony's death, Dean suffered a heart attack behind the wheel that resulted in a crash. He died at the scene, although no injuries were believed to have contributed to his death. 
Most NASCAR drivers will not suffer this fate, but the Roper family got double the agony at the turn of the millennium. Twenty years onward, NASCAR is a safer place, but the danger will remain as long as race car driving continues to be the draw it is today.