FAU's Willie Taggart Has This Message for Football Fans During Coronavirus Pandemic
In a normal world, new Florida Atlantic football coach Willie Taggart would spend the first full week of April working on installing plays and building relationships with his players. Instead, Taggart and his coaching staff are working virtually and spring football is on hold because of the coronavirus pandemic. After spending the last two seasons at Florida State University, Taggart's newest coaching spot is in one of the country's hotspots for COVID-19.
Some prominent college football voices and analysts have speculated in recent weeks about the possibility of the 2020 season either being truncated or outright canceled. Regardless of the outcome, Willie Taggart has this advice for fans both in his backyard and across the world.
Willie Taggart wants football fans to stay optimistic
There is no clear outline for what will happen with professional and collegiate sports this year. President Donald Trump reportedly said last weekend he believes the NFL should open on time in early September. Florida Atlantic is expected to begin its first football season under Willie Taggart on Thursday, Sept. 3, at the University of Minnesota.
When Taggart was asked for his advice for fans who may be struggling physically, mentally, or financially, Taggart urged them to "just keep faith."
"We're gonna get through this. We get through everything else and we'll get through it together. It's tough but we just gotta keep faith and protect our loved ones."
Willie Taggart has emphasized hygiene and safety during the shutdown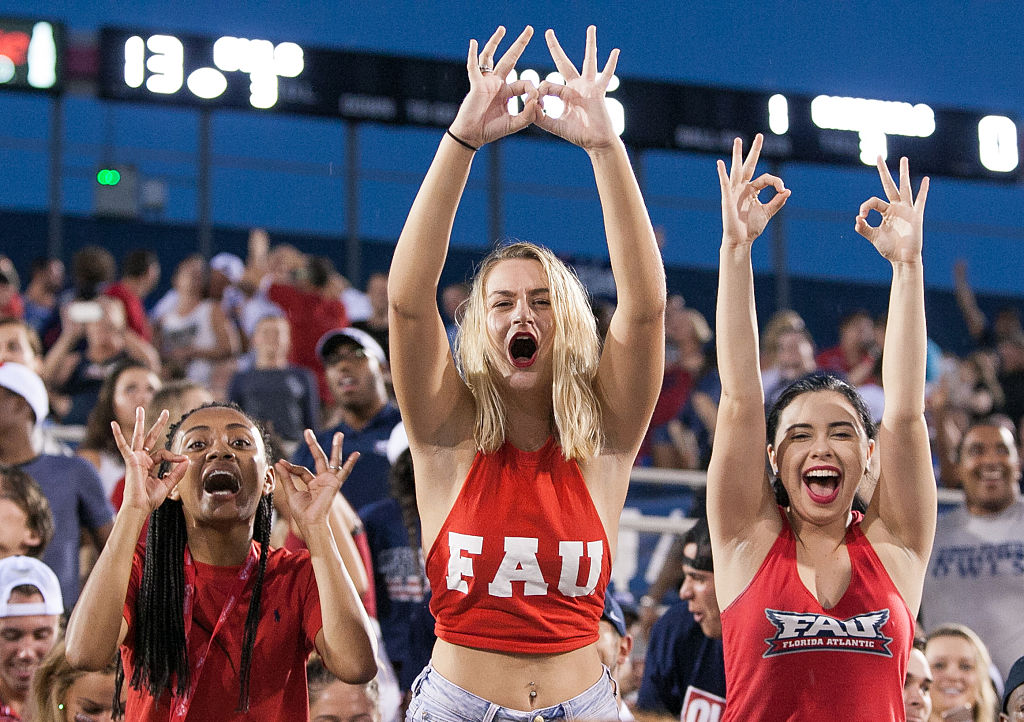 Although Willie Taggart cannot physically coach his receivers to catch or his linebackers to tackle, he is teaching them in other ways. Taggart said multiple times on the conference call that he and his staff have urged his players to wash their hands for at least 20 seconds. The CDC recommended washing hands as a means of avoiding the coronavirus.
Taggart said in the past that he believed the local counties of Palm Beach, Broward, and Miami-Dade are the "state of FAU." All three counties have been greatly affected during the coronavirus pandemic. There have been over 13,300 cases of COVID-19 in Florida as of Monday morning. Those three counties had combined for 7,012 cases, or 57% of the state's total cases, as of Sunday night.
Florida Atlantic University is located in Boca Raton, Fla., which is the dividing line between Palm Beach and Broward counties. FAU has not announced if any student-athletes or athletic employees, including coaches, have tested positive for the coronavirus.
College football coaches, players have started helping local communities
Some of the biggest names in college football have spent the past month working to help their areas in any way they can. Clemson quarterback Trevor Lawrence created a GoFundMe page for coronavirus victims. LSU head coach Ed Orgeron recorded a public service announcement for the state of Louisiana about COVID-19 and told people to "learn the playbook."
Alabama-Birmingham head coach Bill Clark and his wife, Jennifer, donated $10,000 to Meals for Heroes last week. Clark and his wife, Jennifer, delivered 400 boxed lunches to the UAB Hospital. FAU defeated UAB, 49-6, in last year's Conference USA Championship Game.
Willie Taggart said there have not been any discussions yet about if he or FAU will do anything to assist local areas. Taggart added he expects those conversations and ideas to start at some point.