Fernando Alonso Changing Alain Prost's Attitude Toward His Formula 1 Future
If anyone can judge the driving skills of Formula 1 drivers, few have the qualifications of Alain Prost.
The non-executive director of Alpine F1 Team, Prost, was skeptical when he first learned of Fernando Alonso's intentions to return to F1 and helm a Renault racer last offseason.
Prost has different feelings now after watching Alonso earn a Qatar Grand Prix rostrum, his first since 2014.
Formula 1 legend, Alpine associate Alain Prost is now sold on driver Fernando Alonso
"He's the best driver in the field," Prost proclaimed to autoracing1.com.
Who can argue with Prost's driving credentials?
F1 series regular from 1987-2001.
Four-time world champion.
Fifty-one career victories.
It's safe to say Prost's opinion should carry some significance.
So when the 66-year-old Prost told Auto Motor und Sport, he thought Alonso, "… is the best driver in the field," some Lewis Hamilton and Max Verstappen fans likely wanted to start a debate, but if Prost said it, pay attention.
"The overview of the race he has is unbelievable, as is his feel for the tires, the statements he makes about the car and how he feeds the engineers," Prost said.
Alonso rebounds from a debilitating second stint with McLaren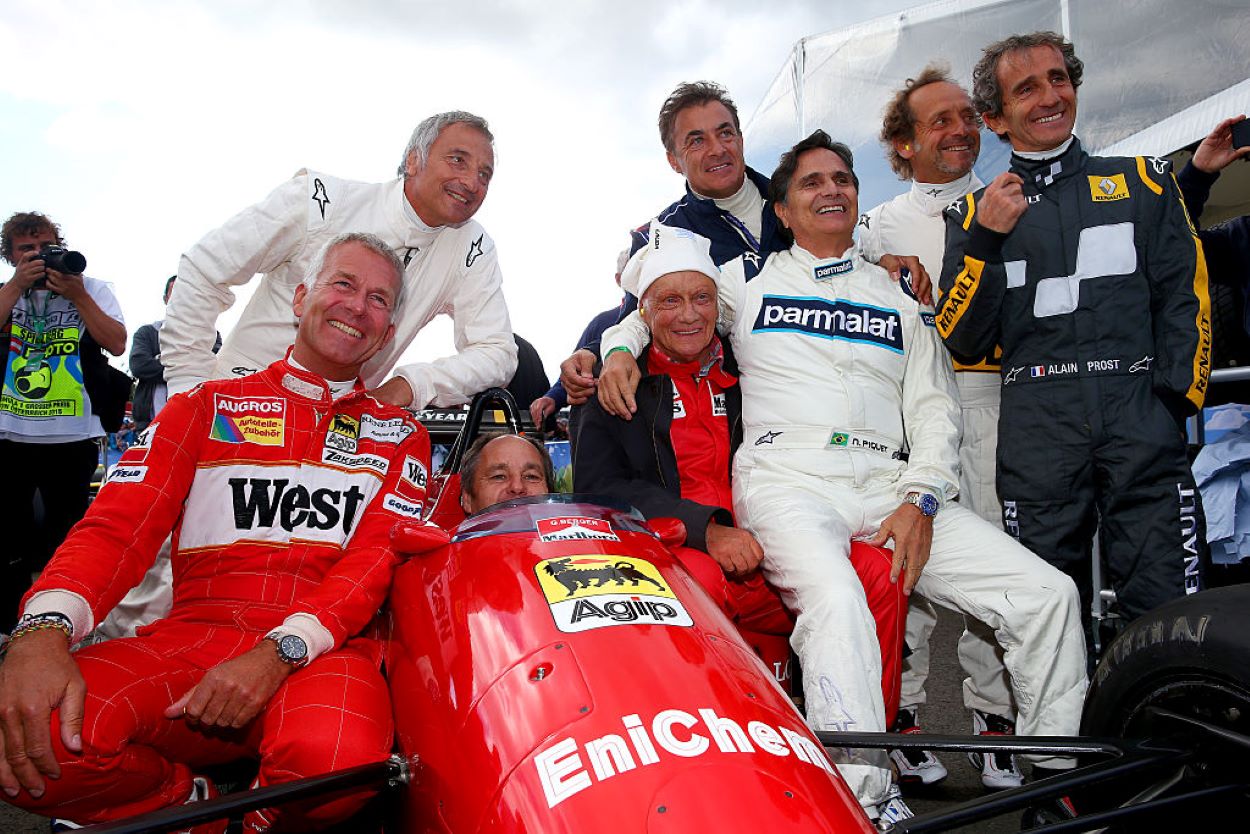 At the Qatar GP, Alfonso benefitted the team's one-pit-stop strategy. The time he saved, roughly 20 seconds, helped Alonso fend off the late charge of the fourth-place finisher, Red Bull Racing's Sergio Perez.
It was Alfonso's first podium in 105 races, dating back to 2014, but before his disastrous decision to return to McLaren for a second stint. The move nearly stalled his career.
McLaren's rides were often underpowered, and Alfonso was vulnerable to straight-away passing for most of the 2015 campaign. The next three seasons weren't much better, but Alfonso drove on. In more ways than one. He often criticized the organization for fielding unreliable and slow machines.
Alfonso left F1 following the 2018 season because he felt the series lacked real racing. He also didn't care for the way McLaren was developing its cars for the next season.
So off he went. Alonso competed in the FIA World Endurance Championship series during 2018-19.
Prost: "(Alonso) is totally at the service of the team'
Now 40, Alonso appears re-energized with his new F1 team, Alpine.
With two F1 events remaining this season, Alonso has 98 career podiums. His goal is clear.
The doubts Prost had the last offseason of Alonso succeeding with Alpine have disappeared. The reputation Alonso had for being a problematic driver also appears to be fading.
"Fernando has always told me that he has become a different person, and I have to say that he was right," he said. "He is totally at the service of the team, and that is very good for the team."