Fernando Alonso: My Formula 1 Happiness was an Illusion in 2007
Flashback to 2007 when established Formula 1 champion Fernando Alonso shared McLaren's garage with an over-confident rookie, Lewis Hamilton.
Stories of their inter-team jabs have reached legendary status.
To Alonso, what sticks out is that at the end of the tumultuous campaign, he agreed with team officials to terminate his contract.
The level of discontent Alonso felt 15 years ago has dogged him throughout his career.
Fair or not.
Fernando Alonso: 'I'm happy today, but I don't think I was not happy in the last seasons'
Alonso told motorsport.com the perception of his aloofness and moodiness stem from his not-so-tranquil partnership with Hamilton, who has since captured seven F1 titles.
"I think from 2007 and fighting with Hamilton in a British team, in a British environment, it was the wrong message that people perceived and people spread about me – that from 2007, everyone is surprised about how good I feel and how happy I am," Alonso said.
"So I think I didn't change much. I'm happy today, but I don't think I was not happy in the last seasons."
Driving for Ferrari, however, Luca di Montezemolo said the organization decided to go with a young Sebastian Vettel in 2015 because Alonso's attitude appeared "dark and moody and continually manifested distrust in the team," the former team president said, reported by f1-fansite.com.

Alonso highlighted the times the media continues to harp on his mental state.
"… When I joined Ferrari, I had exactly the same questions from you guys, …" he said. "I remember perfectly, answering questions: 'Why do you feel so happy now? … Then I came back to McLaren in 2015, and it was the same comments: 'Why are you so happy now?'
"… And now it's the same comment."
Alonso wants Alpine fans to know he's fine. He's in a good place.
Alonso captures F1 title young, struggles with finding right team fit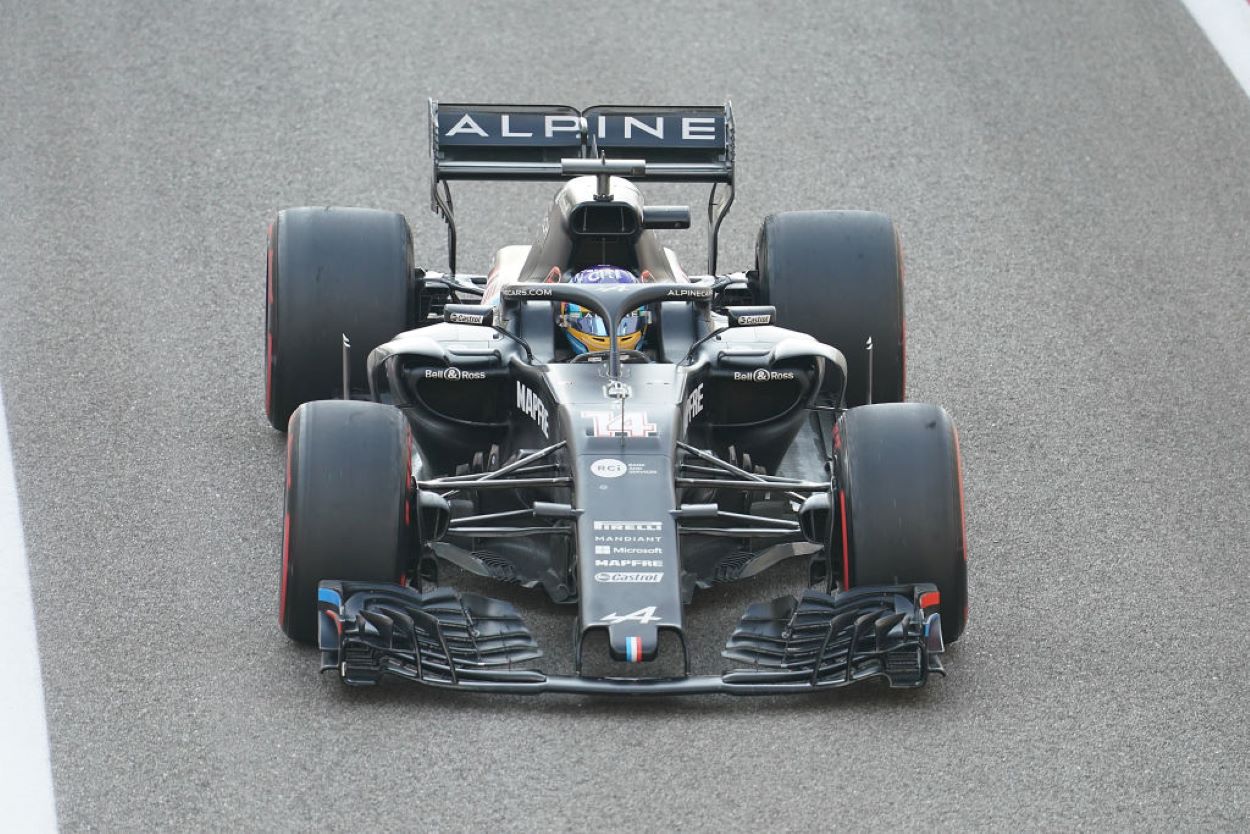 The ever-wondering Alonso, a two-time series champion who has piloted machines for five organizations, ventured back to F1 before 2021. During his two-year hiatus, Alonso appeared in various racing disciplines, including the Dakar Rally, Indianapolis 500, Le Mans 24 Hours, and the 2018-19 FIA World Endurance Championship series.
His '21 highlight developed when he recorded a P3 at the Qatar Grand Prix. It may have been his 98th career podium finish, but his first in 105 F1 events, dating back to 2014. 
Alonso remains the third-youngest circuit champ at 24 years and 57 days. He established his title fight at the San Marino GP. Alonso diligently held back Michael Schumacher during an epic blocking display over the final eight highly contested laps. 
It was his third win in the season-opening four events. From there, he cruised to his first F1 title.
Alonso: 'I'm a happy person, even if this message doesn't get to everyone'
Mental fatigue was one of the reasons Alonso cites for leaving F1 following the 2018 campaign. He needed a break.
"… I had other things in my head," Alonso said. "But I was still enjoying it … We had fun. …"
Entering his second year as Esteban Ocon's teammate, a revitalized Alonso will look to help Ocon as he did during Ocon's surprise checkered flag during the 2021 Hungry GP.
"So yeah," he said. "I'm a happy person, even if this message doesn't get to everyone."
Fair or not.
Like Sportscasting on Facebook. Follow us on Twitter @sportscasting19.