Fernando Valenzuela's "Fernandomania" Began on This Day in 1981
Baseball fans couldn't go anywhere in the summer of 1981 without seeing a reference to Fernando Valenzuela and "Fernandomania." A 20-year-old right-hander from Mexico, Valenzuela was the Los Angeles Dodgers' latest star pitcher and captured the interest of fans across the world, especially after a player's strike shortened the season.
Although he debuted late in the 1980 season, Valenzuela officially began taking over the baseball world on April 9, 1981. Just how special was "Fernandomania" and how good was Fernando Valenzuela? Let's take a look back in time.
Fernando Valenzuela spun a shutout in his 1981 debut
While Major League Baseball had fully embraced bullpens and relievers by the 1981 season, starting pitchers were still expected to carry the load as long as they could. There were no early-season pitch counts or pinch hitters for Fernando Valenzuela, who allowed just five hits in a complete-game shutout of the Houston Astros.
Valenzuela struck out five hitters and walked just two Astros. He drew the Opening Day start ahead of veterans Burt Hooton and Rick Sutcliffe.
Fernando Valenzuela was even more effective when he started again five days later. Valenzuela allowed only one run on four hits and struck out 10 in a 7-1 victory over the San Francisco Giants.
Fernando Valenzuela enjoyed a historic rookie year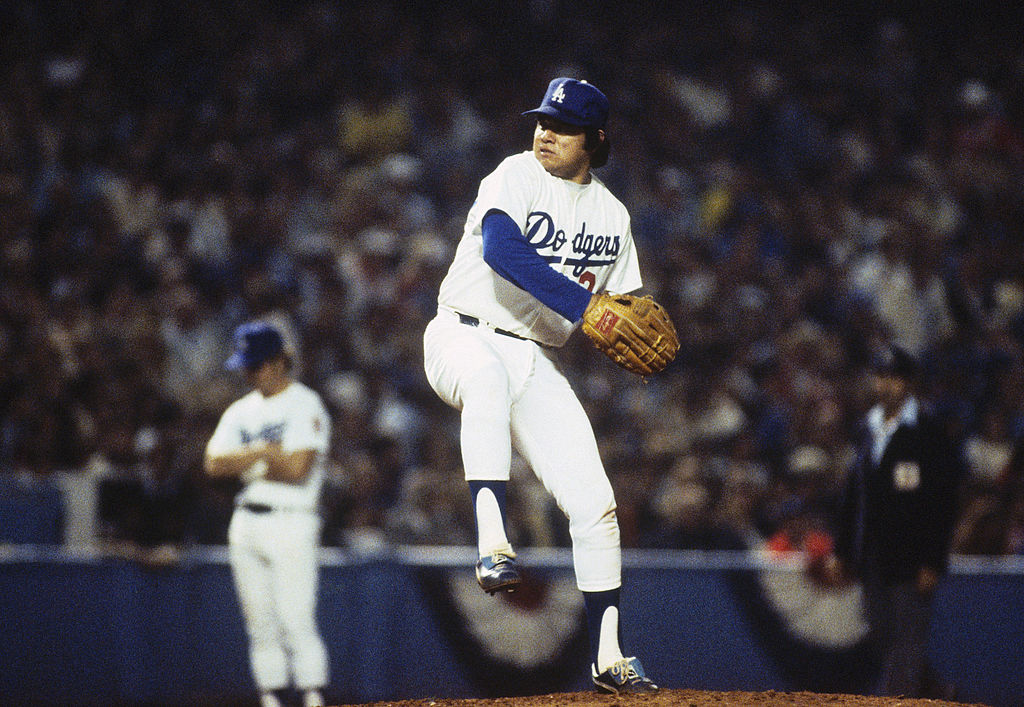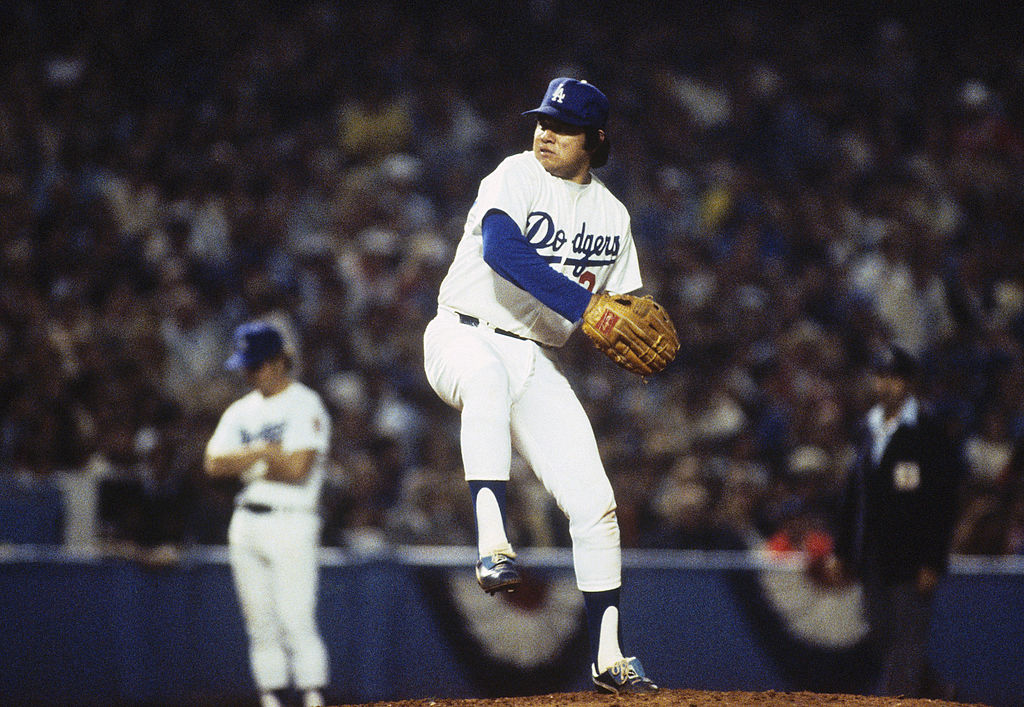 Fernando Valenzuela was unstoppable through the first two months of the 1981 season. Valenzuela pitched four complete-game shutouts in his first five starts and held a minuscule 0.20 ERA in that span. The rookie struck out 42 hitters in 45 innings and the Dodgers ended April with a 14-5 record.
Valenzuela was 8-0 with a 0.50 ERA when he suffered his first loss against the Philadelphia Phillies on May 18, 9181. Valenzuela finished the strike-shortened season with a 13-7 record and a 2.48 ERA in 25 starts. His 11 complete games and eight shutouts led the league.
Fernando Valenzuela won the NL Cy Young Award and NL Rookie of the Year in 1981. He is the only player to win both awards in the same season.
"Fernandomania" was on full display in the postseason. Fernando Valenzuela won three playoff games and helped the Dodgers to a World Series victory over the New York Yankees.
What else happened in baseball on April 9?
The Boston Red Sox opened Fenway Park with a 2-0 exhibition victory over Harvard on April 9, 1912. Boston's first regular-season game at Fenway Park, a 5-3 victory over the rival Yankees on April 20, was overshadowed by the news the Titanic sank. The Red Sox went 105-47 and defeated the New York Giants in the World Series.
Chicago Cubs outfielder Billy Williams hit four consecutive doubles in an 11-3 victory over the Phillies on April 9, 1969. The future Hall of Famer tied the major-league record for most doubles in a game.
San Diego Padres owner Ray Kroc couldn't hold back any longer. In the midst of the Padres' 9-5 loss to the Houston Astros, Kroc used San Diego Stadium's public address system to thank the fans and criticize his players. "I have never seen such stupid ballplaying in my life," Kroc declared. The Padres opened the year with six straight losses en route to a 60-102 finish.
Cleveland Indians right-hander Phil Niekro recorded his 312th career victory in a 14-3 victory over the Toronto Blue Jays on April 9, 1987. Steve Carlton, who joined the 300-win club in 1984, relieved Niekro. That was the first game in MLB history where two 300-game winners pitched for the same team in the same game.
Hours after he pitched six shutout innings against the Oakland Athletics, Los Angeles Angels rookie pitcher Nick Adenhart, 22, was killed in a hit-and-run car accident on April 9, 2009. The Angels postponed that night's game and, in honor of Adenhart, made it to the American League Championship Series.