Ferrari Feud? Formula 1's Carlos Sainz Jr. and Teammate Charles Leclerc Are Not Engaging in a Simmering Rivalry: 'Don't Get the Wrong Idea' But Current Drivers Will Not Rehash 1990 Team Feud Between Alain Prost and Nigel Mansell
Formula 1 driver Carlos Sainz Jr. wants the rumor to stall.
No, there is not a simmering feud between himself and Ferrari teammate Charles Leclerc. At least not publically.
With three F1 events remaining in the 2021 season, Sainz attempted to put up a united front, insisting fans of driver drama will be disappointed. They will not rehash the 1990 Ferrari feud between Alain Prost and Nigel Mansell.
Formula 1 driver Carlos Sainz Jr. refuses to fuel rivalry rumor with teammate Charles Leclerc
Moments after parking and exiting their machines after finishing P5 and P6 at the Sao Paulo Grand Prix on Nov. 14, Sainz and Leclerc were the first to speak to each other. After a few brief words standing along pit road, they walked away together, side-by-side.
That's all there was to it, Saintz insisted, reported by sportsrush.com.
As soon as the drivers approached each other, immediate drama-seekers declared the two had a few brief "choice" words.
Sainz declined to fuel the speculation.
"No," Sainz said. "I just asked him how the car was for him today. No, don't get the wrong idea."
Old-school Ferrari fans fear not: Sainz-Leclerc will not develop in the next Prost-Mansell.
Ferrari history lesson: Mansell refuses to be Prost's teammate after one season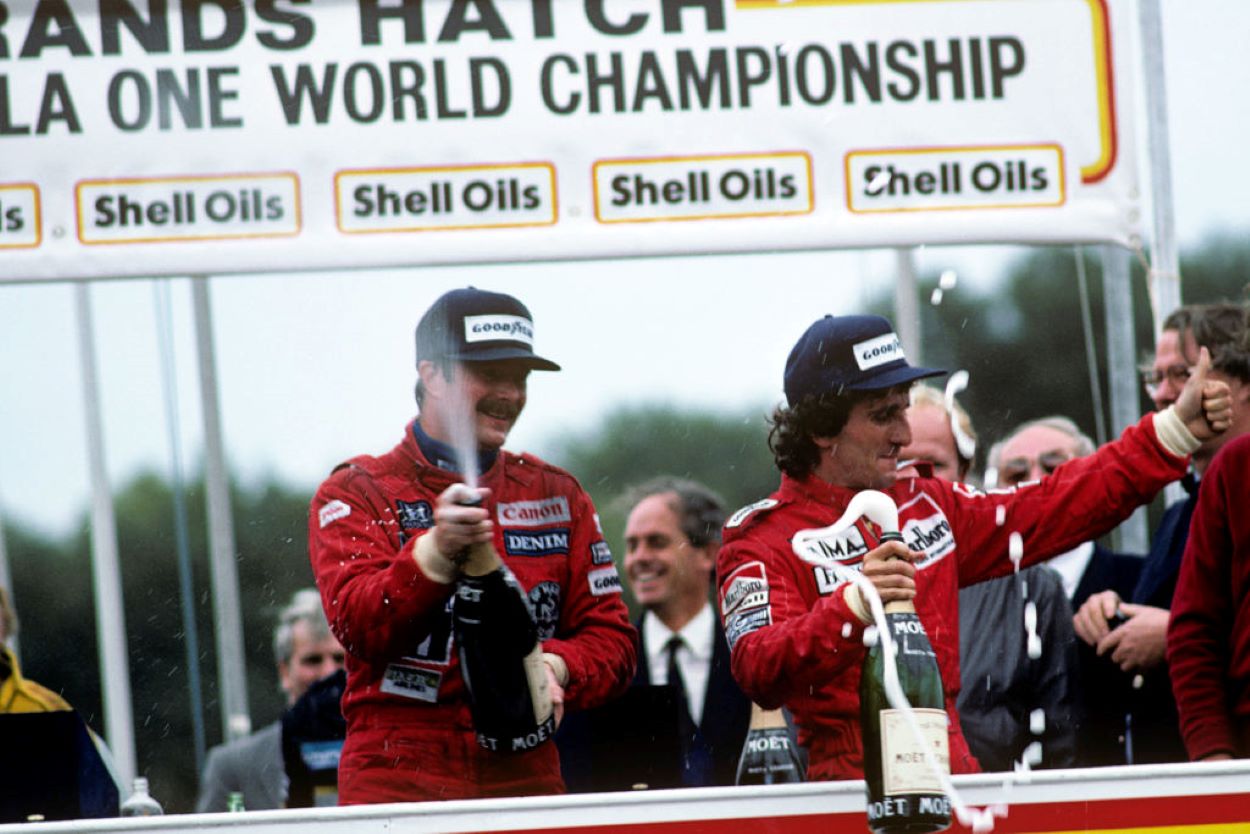 Although a bit inconsistent in 1989, Mansell established himself as Ferrari's top driver, recording two wins and a spot on the podium following each event he finished.
When McLaren decided to separate the feuding Prost from Ayrton Senna during the offseason, it replaced Prost with former Ferrari pilot Gerhard Berger. Prost was quickly signed by Ferrari.
As the defending F1 champion, Prost was handed Ferrari's top status.
Mansell immediately resented his new teammate.
Prost enjoyed a quick start to the season with a victory in Brazil.
As the season progressed and Prost continued to win, Mansell grew more resentful. Then, at Silverstone, he heard a news report that Prost ordered Ferrari officials to swap machines without telling him after Mansell announced his plans to retire at season's end.
That was it.
At the start of an event at Estoril, Mansell took care of family business. He forced Prost toward the pit wall, forcing him to lose position and points.
Mansell decided to return the next season and captured the 1992 world championship. He had the opportunity to defend his title, but there was a catch.
He would have to be teammates with Prost.
Mansell decided to switch to IndyCar instead.
Sainz: 'I started very badly' and couldn't recover to place in top five
There is little chance either Sainz or Leclerc will leave F1 for IndyCar next season.
The teammates may have ended up one after the other in the F1 field, but they got there via two different routes. Sainz struggled at the start. He felt he had a top 5 car, but Lewis Hamilton led the Mercedes charge with his 101st career victory. Hamilton's teammate, Valtteri Bottas, also struggled at the start but rallied to place third.
"I started very badly," said Sainz, who collided with the McLaren machine driven by Lando Norris early in the Sao Paulo GP and punctured a tire.
Sorry, drama-seekers. Nothing much at Ferrari, it appears.
Sainz-Leclerc is not the next Prost-Mansell.