Fight Island Beats McGregor and Tyson Fury Fights to Become a 'Massive' Sports Hit
In an attempt to host events during the coronavirus pandemic, the UFC created Fight Island. As its name implies, the private island hosts UFC events. Thanks to the novelty of this idea, as well as the talent that fought on Fight Island, it was a massive hit in terms of sales.
What is Fight Island?
RELATED: Dana White Reveals All-Time Favorite UFC Fight and It's Not Who You Think
Fight Island was created to solve a major issue that the UFC faced that few other sports leagues faced. The UFC had fighters who lived in many different places from around the world, and due to various travel restrictions, many of them couldn't fly to the U.S. in order to fight in the UFC's events. And so, the UFC created Fight Island, which is technically on Yas Island, a private island in Abu Dhabi.
Even though it's a private island, the UAE has put a lot of safety measures around Fight Island to ensure that the UFC doesn't bring the virus with it. That said, since the UFC wanted to stay on Fight Island for a handful of events, four events to be exact, the UFC needed a lot of entertainment options so that the fighters and the staff don't get bored.
That's exactly what the UAE and the UFC did, according to Insider. Even though everyone has to contend with the 100+ degree heat, Fight Island has plenty of amenities to pass the time. That said, while there is an octagon in the sand, the fights took place in an air-conditioned arena, so, for all intents and purposes, Fight Island looked like a regular UFC event to fans.
How successful was Fight Island?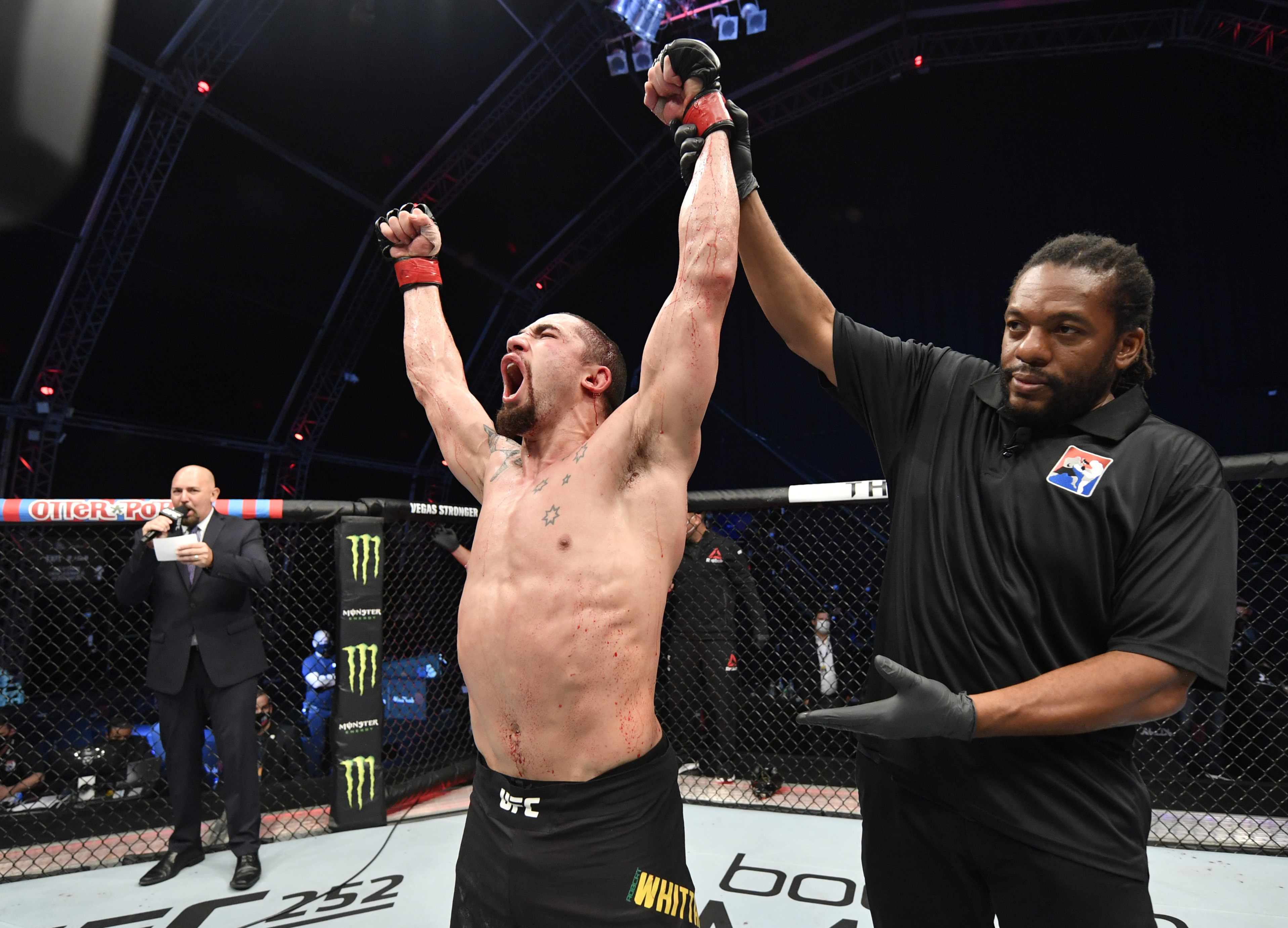 Despite that, fans were extremely curious about Fight Island. The idea of hosting fights on a private island was simply novel and a tad ridiculous, so Fight Island interested many fans. On top of that, since the first event on Fight Island was UFC 251, the UFC stacked the card with some of its best fighters.
UFC 251 had three title fights, including a fight between Kamaru Usman and Jorge Masvidal. Other popular fighters, including Jose Aldo and Max Holloway, also fought for a title at UFC 251. Probably due to how stacked the card was, as well as how novel the idea of Fight Island was, UFC 251 sold really well.
Insider wrote that it generated 1.3 million pay-per-view buys. To put this in context, that's more pay-per-view buys than Tyson Fury's rematch with Deontay Wilder got, and it's also more buys than what Conor McGregor's comeback fight against Donald Cerrone got. That said, it wasn't a record-breaking event, since McGregor's fight with Khabib Nurmagomedov and Floyd Mayweather both earned more buys.
The UFC's three other events on Fight Island, which included a fight between Darren Till and Robert Whittaker, were also successful. However, they weren't pay-per-view events, so nobody could buy a pay-per-view for them.
The future of Fight Island
Like Insider wrote, thanks to the success of these four events, the UFC has heralded Fight Island as a massive success. UFC President Dana White told Insider that, "This thing killed it across the board." White even compared it to boxing's "Rumble in the Jungle."
As for the future of Fight Island, while the UFC has currently returned to hosting events in the U.S., the future for Fight Island is bright. Since the pandemic shows no sign of stopping, the UFC will definitely need a place like Fight Island to continue hosting fighters from around the world.
Additionally, like Insider wrote, White is also looking to buy a house in Abu Dhabi. While it's possible that he just wants another home, the more likely explanation is that he's planning on returning for more Fight Islands in the near future.