Final Four: Top 5 Performances Of All Time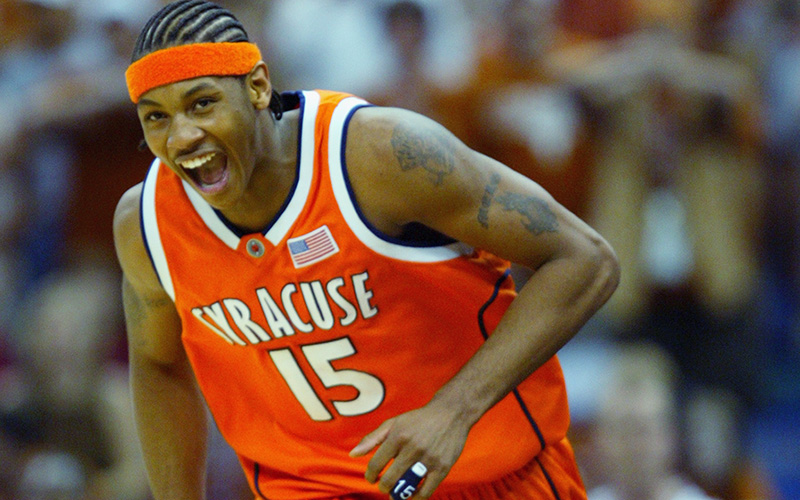 When the Syracuse Orange, North Carolina Tar Heels, Villanova Wildcats, and Oklahoma Sooners take center stage this weekend in Houston to play for the right to college basketball's top prize, every player who takes the court will have a chance to make a name for himself and cement his place in the history of the game.
One would think that a player such as Oklahoma's Buddy Hield would be a prime candidate to do just that, but as the history of the Final Four shows, the most important players aren't always the ones you expect. With these teams and their great players preparing for the biggest moments of their athletic careers, we couldn't help but look back on all the great performances in Final Four history.
We've seen players like Kemba Walker and Gordon Hayward have significant impact during the NCAA Tournament recently, but they didn't necessarily have the best Final Four performances ever. The players we are thinking of had unforgettable two-game stretches that propelled their teams to the title. Even though it wasn't easy to choose from, we have the top five individual Final Four performances of all time, starting with a name that you are likely pretty familiar with.
5. Carmelo Anthony, Syracuse (2003)
Carmelo Anthony was excellent as a freshman in his one and only season for the Syracuse Orange back in 2002-03. In 35 games, he averaged 22.2 points and 10 rebounds per game, helping the Orange to a 30-5 record that saw them own a share of the Big East regular season title. Anthony also earned a consensus All-American selection in respect of his efforts.
However, the most memorable performances he had came in leading Syracuse to a championship with back-to-back clutch games in the Final Four. In the national semifinal against Texas, Anthony went for 33 points, 14 rebounds, and three steals to lead his team to victory. He was unstoppable no matter where he was on the floor in that game, shooting over 63% overall and 75% from three-point range.
Then, in the championship game against a favored Kansas team, Anthony did it all for the Orange again, scoring 20 points and grabbing 10 rebounds to notch another double-double and fuel the upset (which still stands as Syracuse's lone title). Anthony's performance in the Final Four led him to being named Most Outstanding Player of the entire NCAA Tournament and helped his draft stock as well, as he was drafted third overall a couple of months after his amazing performance.
4. Glen Rice, Michigan (1989)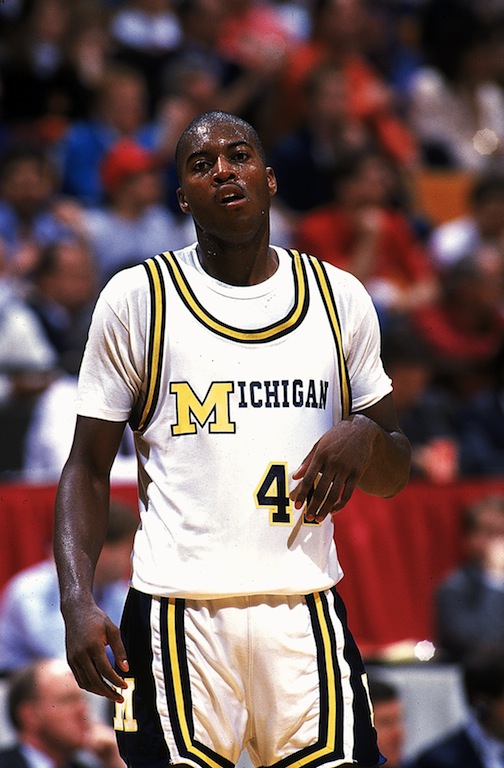 Glen Rice was a solid player for 15 NBA seasons with multiple NBA teams, scoring a career 18.3 points per game and earning three All-Star selections. However, the former Michigan Wolverine will always be remembered for what he did in leading his school to what is still their only championship back in 1989.
Rice was a rockstar for the Wolverines throughout his entire collegiate career, but he was especially awesome during his senior campaign of 1988-89. He averaged 25.6 points and 6.3 rebounds per game while earning Big 10 Player of the Year Honors. Then, in the NCAA Tournament, Rice was critical to Michigan's Final Four run and once the team got there, Rice truly took over.
In the national semifinal against Illinois, Rice scored 28 points and grabbed five rebounds to help his team survive a tight battle. The national title game was equally as tight, but Rice was even better against Seton Hall in that one, scoring 31 points and notching 11 rebounds in a one-point victory for his Wolverines. Of course, Rice's efforts earned him a Most Outstanding Player of the Tournament honor.
3. Donald Williams, North Carolina (1993)
Donald Williams may not be a name you are familiar with in the annals of North Carolina Tar Heel basketball, but he was actually one of the better Tar Heels of all time. As a four-year player for the program, Williams averaged 11.8 points per game and hit 221 three-pointers (which stands at third all-time in school history). Where Williams really made a name for himself was during the Tar Heels' title run of 1993.
In the national semifinal against Kansas that season, Williams scored 25 points on the strength of five three-pointers to lead UNC to the national title game. It was almost an exact performance against Michigan and their "Fab Five" in the title game, as Williams went for 25 points with five from long range and clinched the game with late free-throws. During the entire 1993 NCAA Tournament, Williams excelled. He needed to hit clutch threes just to get the Tar Heels to the Final Four. For a player who wasn't the best ever for such a historic program, it's clear that Williams knew how to perform on the big stage.
2. Magic Johnson, Michigan State (1979)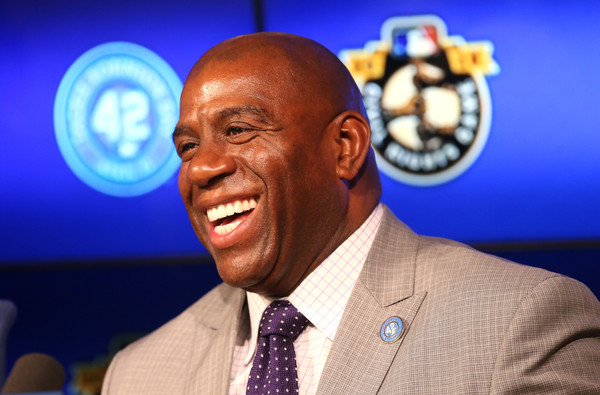 Before Magic Johnson became one of the most iconic players to ever compete in the NBA, the versatile legend was making a name for himself with his beloved Michigan State Spartans. In two seasons with the Spartans, Johnson averaged 17.1 points, 7.9 assists, and 7.6 rebounds per game. In the 1978-79 season (when he earned an All-America honor), those efforts helped the Spartans capture a share of the Big 10 title and positioned them as a favorites in the tournament.
With excellent performances in the early rounds of the tournament, including a 19-point, 13-assist effort in the Elite Eight, Johnson led Michigan State to the Final Four, and then he really started taking over. In a rout of Penn in the semifinals, he notched a triple-double with 29 points, 10 rebounds, and 10 assists while knocking down 90% of his shots.
Then, against Larry Bird and Indiana State, Johnson shined once again, scoring 24 points, grabbing seven rebounds, and dishing out five assists to lead the Spartans to the championship — one of the most iconic title games ever. Obviously, Johnson was named Most Outstanding Player of the tournament and his collegiate success was simply a precursor to his NBA excellence.
1. Danny Manning, Kansas (1988)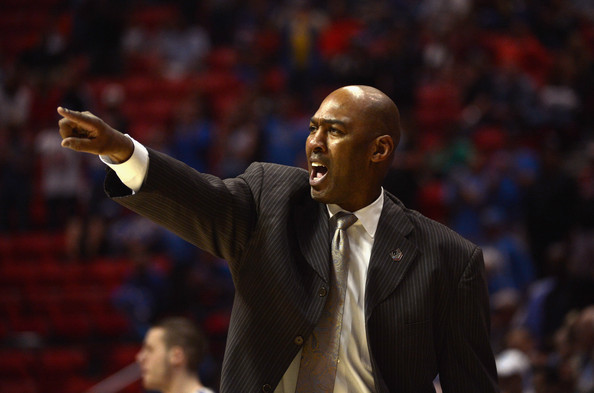 There's a reason the Kansas Jayhawks back in the late '80s are known as "Danny and the Miracles." Danny Manning was the team's heart and soul for his entire four-year tenure with the program. Over the course of his collegiate career, he averaged 20.1 points and 8.1 rebounds per game, ending with a terrific senior campaign in which he averaged 24.8 points and nine rebounds per contest. While he did so many brilliant things with the Jayhawks, Manning will always be remembered for his tournament performance back in 1988.
As a six-seed that season, people didn't expect Kansas to reach the Final Four. Thanks in part to a 20-point performance by Manning in the Elite Eight though, they did just that. Manning and the Jayhawks weren't satisfied with just reaching the Final Four, however. In the semifinals, Manning's double-double of 25 points and 10 rebounds led the team to another upset, this time over Duke.
In the title game against top seed Oklahoma, Manning had the performance of lifetime with 31 points and 18 rebounds to complete Kansas' unlikely championship run. Manning went on to have a lengthy and successful NBA career and serves as head coach for Wake Forest today, but nothing in his basketball career will ever rank above his Final Four performance — in our minds at least.
Statistics courtesy of SR/College-Basketball and Basketball-Reference.com.