Where Is First-Round NFL Draft Pick Jake Locker Now?
Few players are more intriguing than former NFL quarterback Jack Locker. As a high school standout and "savior" of his struggling Washington Huskies football program, Locker ascended to the NFL only to leave it all behind a few years later.
Citing family and faith as his reasons for leaving, Locker walked away from a career that could've made him millions more. But he doesn't question his decision. In fact, he's found peace and a love for the game he thought he had lost.
Jake Locker's football career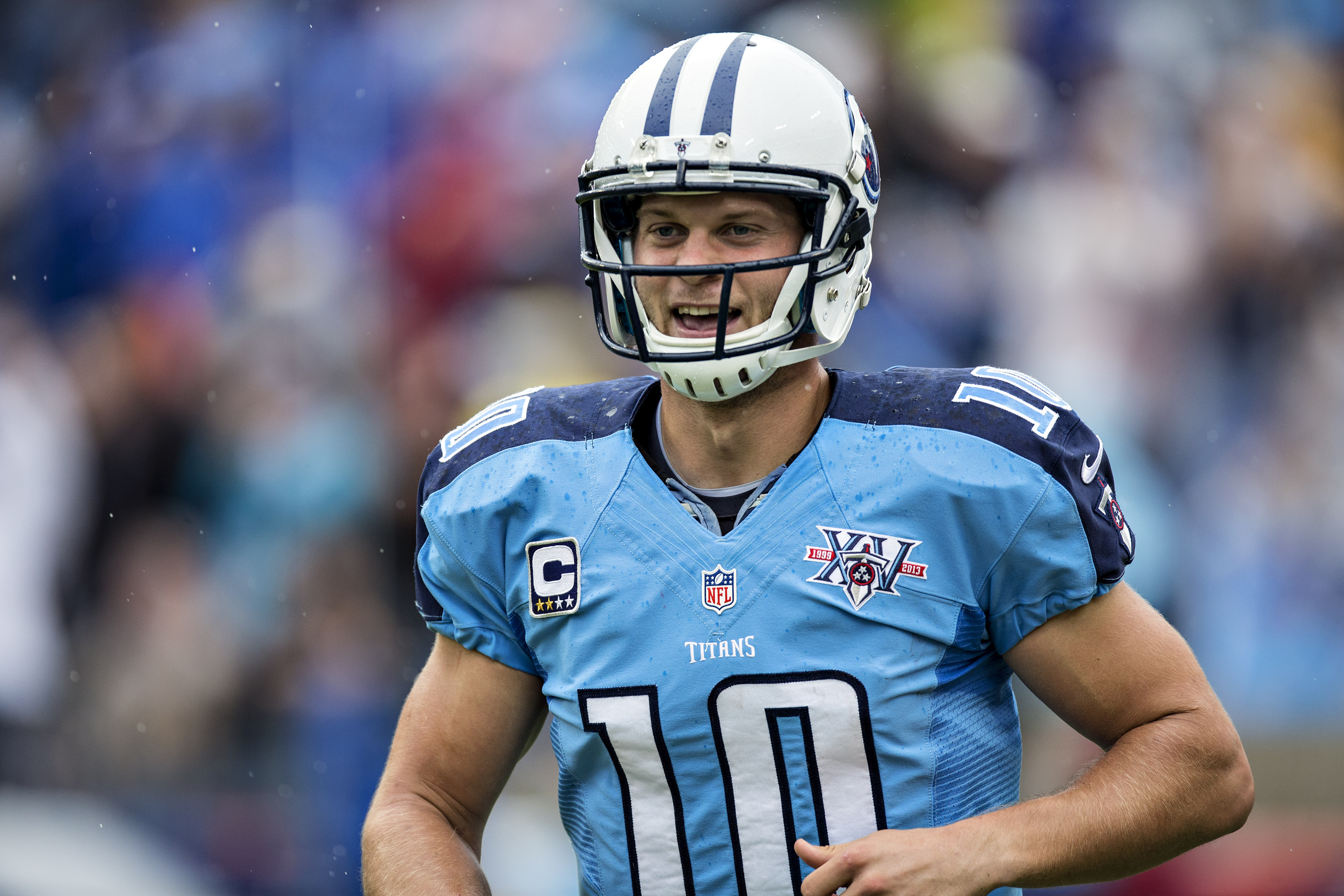 Locker was dubbed "Montlake Jake" upon attending the University of Washington, a nod to the street where the stadium resides. His presence signaled a return to greatness for the Husky faithful who looked at him with admiration. Locker's hometown wasn't that far from campus, and his high school glory was well-known. Add in his reputation as a God-fearing man, and the public was enthralled.
Although the team struggled with Locker at the helm, he still had some shining moments. He was the Pac-10 Freshman of the Year, threw for 300 yards, and rushed for 100 in a game in 2007, reports Sports Reference. The Huskies went on to beat powerhouse Nebraska in the Holiday Bowl in his senior year. Locker was a solid baseball player too. The LA Angels draft him. But he declined, focused on attending college instead. 
In a fairytale story, the small-town boy made it to the big time as the Tennessee Titans drafted him. During his career, he completed 408 passes for 4,967 yards and rushed for 644 yards, according to Pro Football Reference. He stunned everyone when he called it quits after only four seasons.
Locker quits the NFL
Locker was never comfortable with the fame of being an NFL quarterback. He loved practices and film reviews. But everything else that came with the job didn't sit well with him. He was torn between his family and faith and a game he once loved but now felt like a chore.
Then, Locker joined teammate Matt Hasselbeck on a religious retreat that changed his life. It deepened his relationship with Jesus and had him questioning if playing football was the right path for him. He gave it one more shot, but the disorganization between coaches and the front office led to Locker getting benched.
In the end, it didn't matter. Locker was injured and decided to retire. He discussed it with his family and announced his retirement in 2015. Although his decision was hard for some to understand, he told Sports Illustrated, "Fame and fortune equal success for most people. But those aren't things that last."
What's Jake Locker doing now?
These days, Locker and his wife, Lauren, live with their three children in his grandmother's remodeled house in his hometown of Ferndale, Washington. He does some volunteer work, works as a life coach and leadership consultant at a lumber company, and mentors quarterbacks at the local high school. He raises cattle and spends quality time with his children. 
Locker is still conscious of his faith and even takes a seminary course online, writing theology papers and exploring his religious side. While God is at the center of his life, along with his family, Locker still likes to keep fit and even co-owns the town's local gym, Locker Room. He doesn't regret leaving the NFL, even if he could've made another $5-$10 million, "I never had any doubt. Never once have I regretted what I did. Naw. No way."