Sports
5 Athletes Who Went on to Serve in Congress
It's called the Kangaroo Court. Miss a bunt sign or tackle in the open field, and you will have to face the court after the game, be judged by your peers, and given an appropriate punishment — perhaps carry your teammates' bags from the airport carousel to the waiting bus. The players-only court system has been around since The Babe pointed to center field and called his home run in 1932.
Who heads these ad-hoc groups of peers who brandish their own (often comical) justice? You can call these players "leaders" — appointed or merely self-appointed — who command the respect of all. While it might be a fading tradition in baseball, it has become a proving ground in many sports, in order to develop leaders who serve others.
A number of strong personalities have gone from one competitive sport to another when they became members of the U.S. Congress. Five athletes have taken the respect they had in their playing days to elected positions in Congress. Four of the five sportsmen turned Congressmen are quarterbacks and Republicans. One was a vice presidential candidate, and two are Hall of Famers in their respective sports.
(For your information, this is not the only political sector that has seen athletes become elected officials; Alan Page, of Purple People Eaters fame, is currently a judge, and the late Byron "Whizzer" White was a judge before becoming a Supreme Court Justice.) Here are five professional athletes who have served in Congress.
1. Steve Largent
At 5-foot-11 and 187 pounds, Largent was an undersized wide receiver out of Tulsa. He was drafted in the fourth round by the Houston Oilers, but was traded to the Seahawks for a future draft pick after four preseason games. Largent became one of the greatest Seahawks in history with more than 13,000 yards in 200 games; he led the NFL in receiving yards twice.
A player with great character, Largent was the winner of the 1988 Walter Payton Man of the Year Award, and was named to the 1980s Pro Football Reference First Team. He was enshrined in Canton in 1995.
In 1994, when Oklahoma Congressman Jim Inhofe re-signed his seat to run in a special election for the state's Senate seat, Gov. Davis Walters called for a special election to fill Inhofe's seat. Largent won and was re-elected three times before deciding to run for governor in 2002. The former football star lost to Brad Henry by less than 7,000 votes.
2. Heath Shuler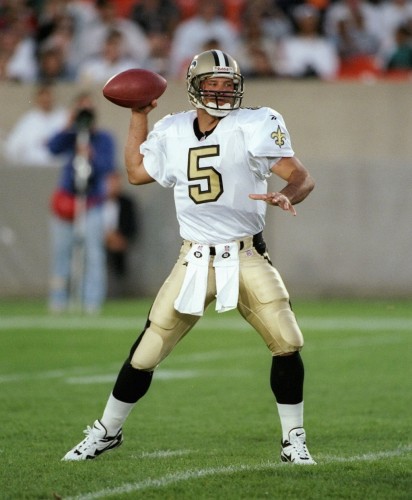 Heath Shuler played five unremarkable seasons with the New Orleans Saints and Redskins before hanging it up. A graduate of the University of Tennessee, he ended his career with less than a 50% completion record and fewer yards in his complete tenure than Brees, Brady, or Marino had in a single season.
After his playing days ended, Shuler returned to school, finished his degree, and became a real estate tycoon. Living in North Carolina, he tossed his hat into the 2006 race for North Carolina's 11th district as a Democrat against incumbent Charles H. Taylor.
A Democrat with conservative values, Shuler's popularity carried him into Congress, where he served until 2013 when he chose not to run again after three terms. Shuler, who finished second in the 1993 Heisman Trophy voting to Charlie Ward, currently serves as a lobbyist.
3. Jim Bunning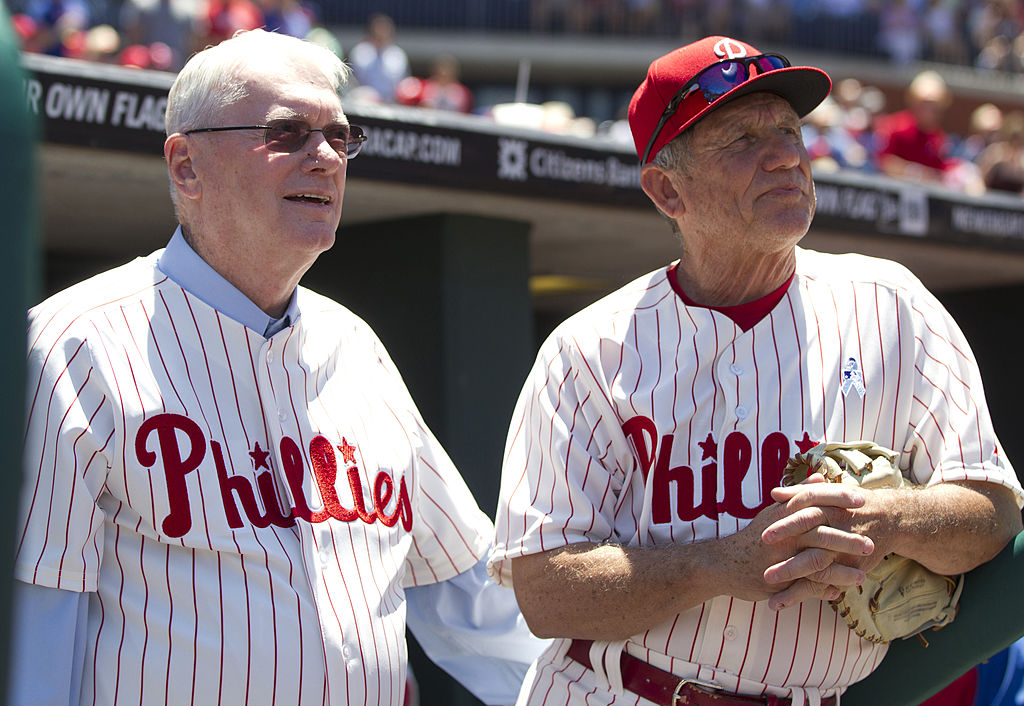 A member of the Hall of Fame, Jim Bunning was the first pitcher to lead the American and National Leagues in strikeouts. In December 1963, he was traded by the Detroit Tigers to the Phillies after a subpar season with Detroit.
In his 17-year career, Bunning won 224 games, but he was best noted for his perfect game against the New York Mets on Father's Day in 1964. This achievement was epically notable due to the fact that Bunning was the father of nine children.
The pitcher started his political career as city council member in Fort Thomas, Kentucky. Later he was elected to the state house. After an unsuccessful shot at becoming governor, he became a U.S. Congressman in 1986 and later a two-term U.S. Senator.
The former pitcher was known for his staunch conservative views. The 1996 MLB All-Star Game was played in Philadelphia where Bunning threw out the first pitch. He was elected to the Hall of Fame by the Veterans Committee in 1996.
4. J.C. Watts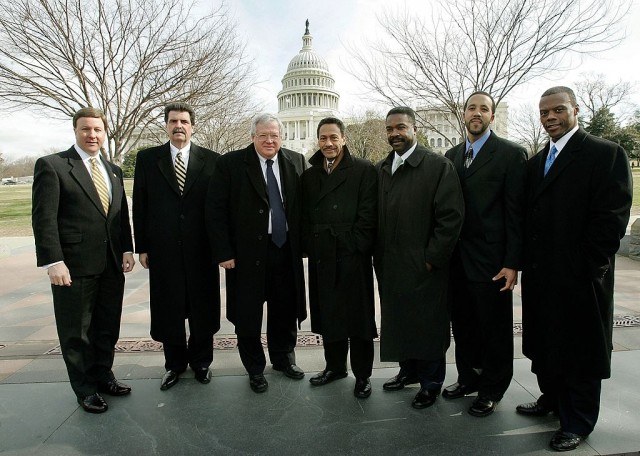 Julius Caesar "J.C." Watts, an ordained Baptist minister, became the first African American to hold state office in Oklahoma when he was elected to the Oklahoma Corporation Commission in 1990. A University of Oklahoma graduate, he was a quarterback for the Sooners, where he led the team to two consecutive Orange Bowl victories.
Drafted by the New York Jets, Watts instead opted to play for the Ottawa Roughriders and later the Toronto Argonauts in the Canadian Football League. He ran for Congress in 1994 as a Republican with a strictly conservative platform — despite the fact that his family members were Democrats.
Watts served until 2002, when he chose not to run for re-election. His post-political career endeavors include cable television and charitable work as President and CEO of Feed the Children. Watt's son Trey was an un-drafted running back from Tulsa who played for the St. Louis Rams. Unfortunately, Trey was eventually suspended by the NFL for violating the league's substance abuse policy.
5. Jack Kemp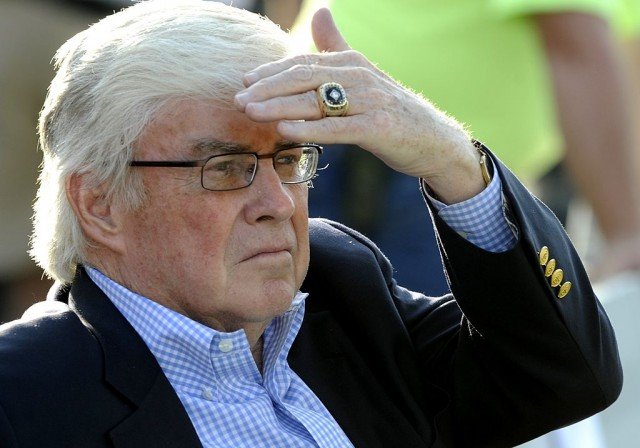 As an undersized star from Occidental College, Kemp was drafted in the 17th round of the 1957 NFL Draft by the Detroit Lions. He kicked around on the taxi squads of the Lions, 49ers, and Steelers. In 1960, Kemp was taken by the Los Angeles Chargers of then then-fledgling American Football league.
As a member of Los Angeles, and then later the San Diego Chargers, Kemp led the team to a Western Division Championship in '60 and a trip to the semifinals in '61. In September 1962, Lou Saban, coach of the AFL's Buffalo Bills, claimed Kemp on waivers, and in seven years with the Bills, Kemp compiled more than 15,000 yards and two AFL titles (1964 and 1965).
From 1960 through 1966, Kemp was named to the All-AFL first team eight times. Foreshadowing his political career, Kemp was a cofounder of the AFL Players Association and was named its President five times. Kemp began his political career working on Ronald Reagan's gubernatorial campaign and Barry Goldwater's 1964 presidential campaign.
From 1971–89, he was a U.S. Congressman representing suburban Buffalo. In 1988, he sought the presidential nomination, but lost to George Bush. Kemp served as head of Housing and Urban Development and later ran as Vice President in Bob Dole's successful run for the White House.