Florida's Billy Donovan is 1 of the Most Underrated College Basketball Coaches Ever
Billy Donovan has been a head coach in the NBA for the past for seasons going on five. He became the new head coach of the Oklahoma City Thunder in 2015. He has made it to the playoffs in each season that he's been a head coach in the league.
Before coming to the NBA, Donovan had a successful career as a college head coach. At the University of Florida, he led the Gators to 14 NCAA Tournament appearances. He finds himself in the same category as John Wooden and Mike Krzyzewski for coaches who have won consecutive national championships. Donovan is the last college coach to win back-to-back titles.
Donovan's career at Florida
Donovan was at Florida for 19 seasons before he left for the NBA. His first two seasons did not go so well, but he quickly turned that around. During the 1999-00 season, he led his team to the NCAA National Championship game. The team would end up losing to Michigan State 89-76. That was Florida's first trip to a national championship game, and Donovan helped Florida turn into a basketball program.
After leading his team to the championship game in 2000, Donovan guided Florida to seven straight NCAA Tournament appearances after that. Florida became a powerhouse in the SEC conference as well as in the NCAA.
He ended his career at Florida with an overall record of 467-186 and a conference record of 202-109. He was named SEC Coach of the Year three times at Florida. During the 2013-14 season, he led the Gators to 36 wins, which was the most during his tenure as a coach there. Donovan was hired as head coach at Florida to revitalize the program, and that is what he did.
Back-to-back titles at Florida
During the 2006 NCAA Tournament, Donovan led his team to its second appearance in a title game. They were matched up against a UCLA team and dominated the entire game. The Gators won 73-57 as Donovan led the team to its first title in school history. Donovan was able to accomplish something no other Florida coach did, and he wasn't done yet.
The next year Donovan finds himself back in the title game. At that point, the last team to win back-to-back titles were the 1991 and 1992 Duke Blue Devils coached by Mike Krzyzewski. Donovan and the Gators would be the next team added on that list. Florida went on to defeat the Ohio State Buckeyes for its second consecutive national championship.
Since then, no team has yet to win back-to-back titles. Florida is the last team to do so. For a team to win a national championship is one thing, for them to win back-to-back is another.
Should Donovan be considered as one of the best college coaches ever?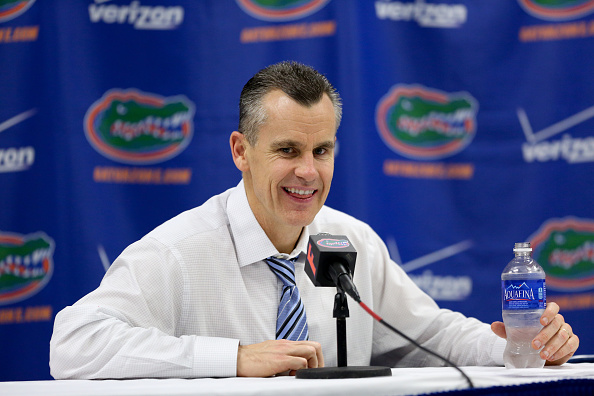 Donovan's career at Florida should not go unnoticed. You can see why the NBA wanted to take a shot on him because of his success over the years at Florida. When you mention Tom Izzo, Krzyzewski, Roy Williams, and Jim Boeheim, Donovan needs to be mentioned in that list of great college coaches.
Only six schools in history have won back-to-back titles, and Donovan can say he was a part of both Florida teams. Who knows when there will be another team to win consecutive titles, but for now, Donovan can say he was the last coach to do so.