Floyd Mayweather Spent Over $40,000 to Own the Biggest Chanel Purse in the World
Athletes often make huge amounts of money. Many of them also spend their money in highly conspicuous ways, buying mansions, yachts, jewelry, and sneakers. With a net worth in excess of $560 million, Floyd Mayweather is no stranger to outsized spending habits. Yet few of his fans would guess that the boxer once spent an astronomical sum to buy a Chanel purse.
Floyd Mayweather's legendary boxing career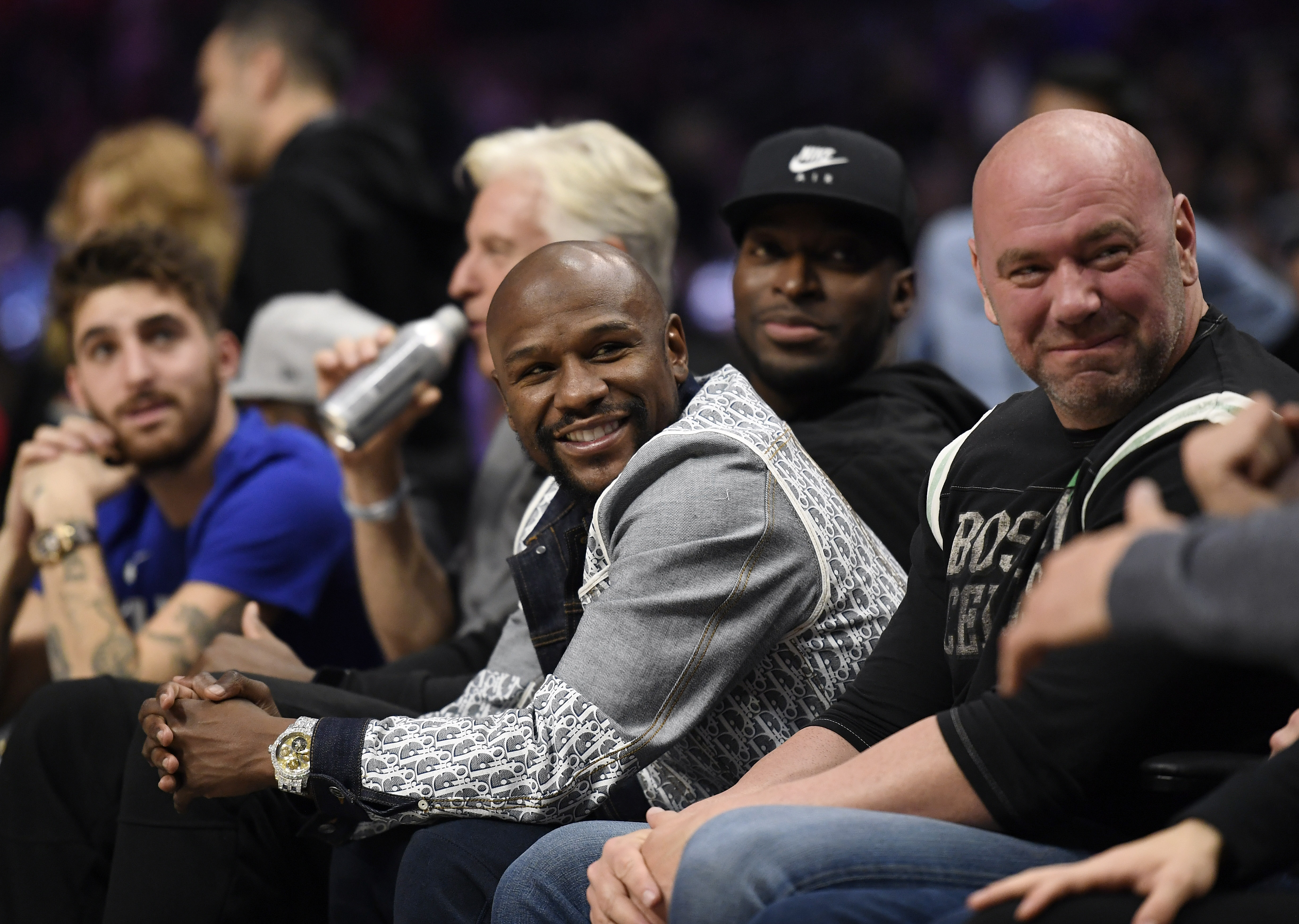 RELATED: Floyd Mayweather Jr. Just Revealed That It's Time to 'Clean Boxing Up'
Mayweather will go down as one of the greatest boxers of his generation, and of all time. In 50 career bouts, Mayweather posted an undefeated record, with 27 knockouts. Though nominally a welterweight, Mayweather has won titles in several weight classes, including super featherweight, lightweight, super lightweight, and light middleweight.
In 2016, ESPN ranked Mayweather as the best pound-for-pound boxer of the last 25 years. They cited his status as perhaps the best defensive fighter in the sport's history. At one time or another, Mayweather has beaten virtually all of his most talented peers. In 2015, he vanquished Manny Pacquiao in what was one of the most anticipated fights of all time.
Yet arguably his single greatest performance as a boxer came in 2001 when the 23-year-old Mayweather defeated the No. 1-ranked super featherweight Diego Corrales. In 2007, Mayweather also defeated six-division champion, Oscar De La Hoya. That fight shattered the record for pay-per-view buys, with well over 2.15 million households paying to watch the bout.
Equally legendary spending habits
As you can imagine, Mayweather's gifts in the ring helped earn him a truly absurd amount of money over the years. In fact, Mayweather earned more money than any other athlete in the ten-year span from 2010 to 2019, taking home a staggering $915 million, according to Forbes. The next winningest athlete on that list, Christiano Ronaldo, earned over $100 million less than Mayweather.
Not surprisingly, Mayweather has never been shy about spending his money in extravagant ways. For instance, Mayweather owns over 40 designer watches, a car collection worth $15 million, two private jets. The U.S. Sun reports that Mayweather also owns three separate mansions, with one in Los Angeles, one in Las Vegas, and one in Miami.
Mayweather has also earned a reputation as a serious gambler, one who isn't shy about staking — and sometimes losing — millions of dollars on a single bet. According to one account, Mayweather once lost $50 million in a single year. Meanwhile, he's also had plenty of notable gambling wins, including a huge one when the Green Bay Packers defeated the San Francisco 49ers in November 2020.
Floyd Mayweather's giant Chanel purse
RELATED: Floyd Mayweather Reveals His Top 5 All-Time Boxers and It's Got Some Surprises
Back in July 2019, Mayweather posted a video to his Instagram account. In it, he bragged about his wealth, while showing off his jewelry and tables-full of money. About halfway through the video, Mayweather shows off one of his more unusual signs of wealth: a Chanel Hula Hoop bag from 2013.
Mayweather spends a moment lauding the late designer Karl Lagerfeld, whom he claims he got "the biggest Chanel bag in the store" from. Chanel's Hula Hoop bag debuted in 2012 when it instantly became a viral sensation. The bag was never intended to be released commercially. But because of its sudden fame, Chanel did produce a slightly smaller consumer version that still cost thousands of dollars.
Anybody wanting to find a bag like Mayweather's, meanwhile, must be prepared to spend tens of thousands of dollars. Currently, there is one for sale on the luxury resale website Vestiaire Collective. The price tag? $19,459.83.