Floyd Mayweather's Protégé, Devin Haney, Takes After the Legendary Boxer in Almost Every Way
With a record of 50-0, Floyd Mayweather may be one of the best boxers of all time. But, after years of boxing and hundreds of millions of dollars in his bank account, the phenom may hang up his gloves for good. That said, like many great boxers, he's taken another fighter, Devin Haney, under his wing.

Who is Devin Haney?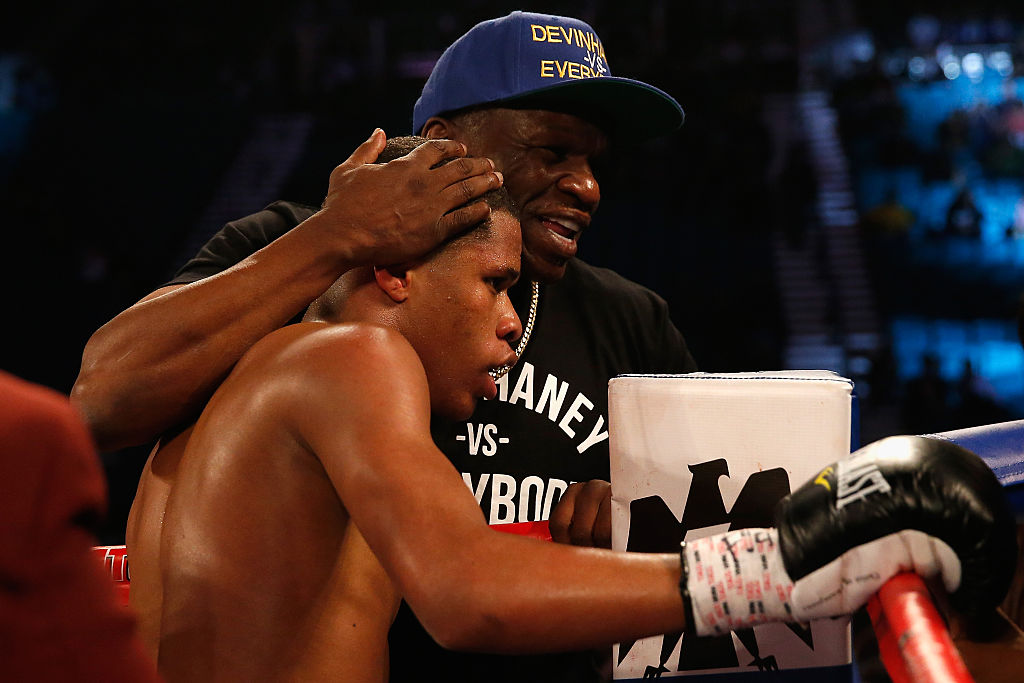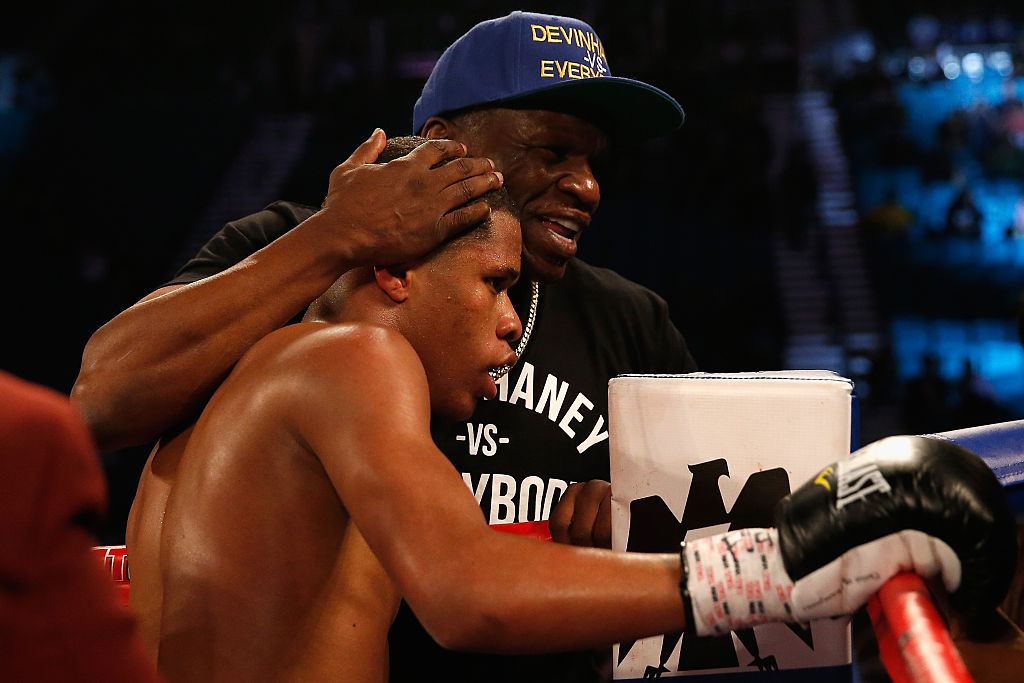 Haney, who's 21 years old, is currently the WBC lightweight champ of the world. According to DAZN, his dad taught him boxing, and his dad is currently his trainer. Like many professional boxers, he also had a very active and successful amateur career. Unlike many other boxers though, he managed to beat some big names in the amateur scene. 
DAZN said that Haney fought Ryan Garcia six times while the two were amateurs. They both won three fights each, and now, they're both 21-year-old undefeated boxers who are likely on a collision course in the near future. DAZN even said that when these two men fight, it could be the next Mayweather vs. Pacquiao in terms of hype. 
In late 2019, Haney was the co-main event of the Logan Paul vs. KSI rematch. There, he successfully defended his belt. More recently though, and in light of the COVID-19 pandemic, Haney has been training with Mayweather.
Floyd Mayweather training with Devin Haney
As Essentially Sports writes, this wasn't unexpected. Haney has had a lengthy relationship with Mayweather before the two began training together. In the past, Haney has been trained by Floyd Mayweather Sr., Jeff Mayweather, and Roger Mayweather. Roger passed away in March 2020, and this inspired Floyd Jr. to do something new with his life.
After Roger passed away, Floyd Jr. decided he'd do for others what Roger did for him. Roger, as did the other Mayweathers, all helped train Floyd Jr. when he was starting out. So now, Floyd Jr. wants to be as good of a trainer as Roger was. Although he's one of the best boxers of all time, he hasn't trained anyone until now, so he started slowly by just doing drills with his son and his nephew.
However, he's now also training with Haney. Due to the pandemic, they first started training virtually via Instagram. Then, Haney finally got a chance to train with him in person. The young athlete said their training session went well. So far, however, there hasn't been any contract or deal between the two.
Mayweather has his own boxing promotion company, and it's what helped him become so successful. If Daney joins that company, then that can be the start of something great.
Is Haney the next Mayweather?
Likely due to the lessons he's learned from many great trainers, Haney has a versatile boxing style. Like he told Bleacher Report, "I want to learn as much as I can from everyone. That's what makes up the Devin Haney style."
So far, he has an undefeated record of 24-0. But he hasn't really fought a notable opponent yet. Time will tell where he really stands in terms of his boxing skill. That said, he and Mayweather have more similarities. For example, he fights in the lightweight division, which Mayweather also fought in.
On top of that, he's not afraid to use social media to talk about his thoughts. And he's also not afraid of saying controversial things. For example, one time he said, according to DAZN, "I will never lose to a white boy in my life." He has since apologized for that comment, but this type of gaff is something that Mayweather is used to doing, too.