Food for Thought: A Detailed Look at the Thanksgiving Day NFL Schedule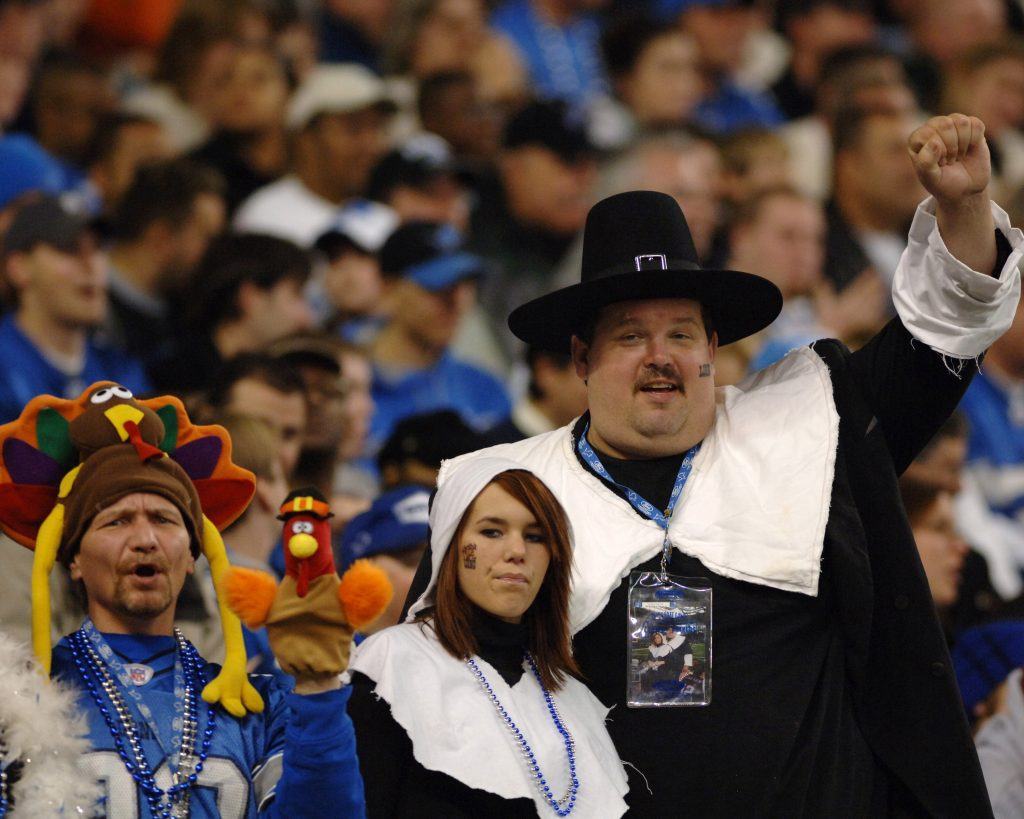 Thanksgiving Day is full of tradition. For some, the annual holiday is a time to simply be thankful for everything they have. For others, it's all about parades and a turkey dinner. For football fans, it's all about a massive serving of the National Football League.
Throughout the years, several games proved to be instant NFL classics; there have been countless stunning upsets and come from behind wins; and of course, there have also been numerous standout individual performances. And based on this year's matchups, there will almost surely be several memorable moments on Turkey Day 2016.
As usual, the Detroit Lions and the Dallas Cowboys will be among the six teams that take the field on Thursday. This year the Minnesota Vikings, Washington Redskins, Indianapolis Colts, and Pittsburgh Steelers will join them. The day's action will kick off at 12:30 pm EST and continue until close to midnight. In an effort to help you easily sort through the details of all three games, we put together a guide to the Thanksgiving Day NFL schedule, which should tell you everything you need to know about all three matchups.
Minnesota Vikings (6-4) vs. Detroit Lions (6-4)
Time: 12:30 pm EST
Location: Ford Field in Detroit
Point spread: Lions favored by 2.5 points
Over/under: 43 points

Broadcast

: CBS
If you had told us before the season that this game would be for sole possession of first place in the NFC North, we would have laughed at you. But that is exactly what is on the line during the first game of Thanksgiving between the Vikings and Lions.
Minnesota will come into the game on a high after snapping their four-game losing streak with a win over the Arizona Cardinals in Week 11. They feature one of the league's best defenses and an offense that remains a work in progress thanks to season-ending injuries to quarterback Teddy Bridgewater and running back Adrian Peterson.
Detroit, on the other hand, is one of the biggest surprises of the 2016 season. After losing future Hall of Fame wide receiver Calvin Johnson to retirement last offseason, most people expected the Lions to be one of the worst teams in the league. Instead, quarterback Matthew Stafford is playing at an All-Pro level and the Lions now control their own postseason destiny.
In our eyes, this game will come down to the matchup between Stafford and the Vikings defense. If Minnesota plays like they did early in the season when they completely shut down opposing quarterbacks such as Cam Newton, Aaron Rodgers, and Eli Manning, then the Lions will have a difficult time coming away with a win. If Stafford again plays like a legitimate MVP candidate, the Lions will ultimately be victorious on Thanksgiving Day.
Washington Redskins (6-3) vs. Dallas Cowboys (9-1)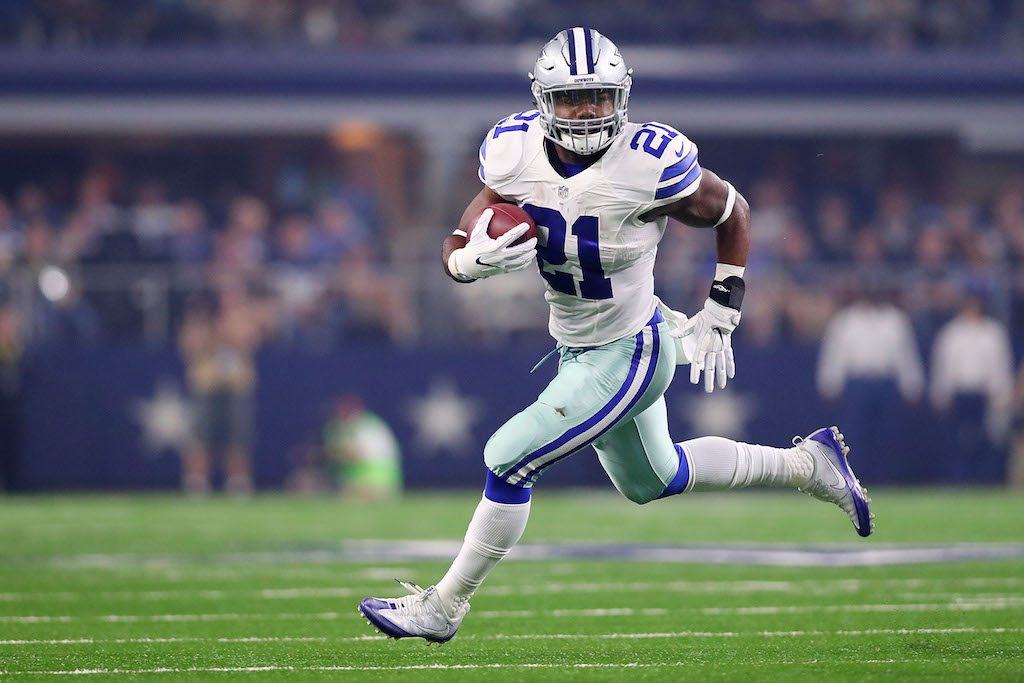 Time: 4:30 pm EST
Location: AT&T Stadium in Arlington, Texas
Point spread: Cowboys favored by seven points
Over/under: 51

Broadcast

: Fox
Anytime the Redskins and Cowboys meet there will be fireworks. When you factor in both teams' success in 2016 — Dallas is arguably the best team in the NFL and Washington is 6-1-1 in their last eight games — and the fact that this matchup takes place on Thanksgiving Day, you instantly have the makings of a must-watch game for all football fans.
Based on what we have seen out of both teams in 2016, this game should be full of offense. The Redskins will rely heavily on the red-hot right arm of quarterback Kirk Cousins and their passing attack, but it is also worth pointing out that rookie running back Robert Kelly is talented enough to take a game over by himself.
The Cowboys, behind the most dominant offensive line in the NFL, are averaging 156.7 rushing yards per game and 413.1 total yards per game. We expect to see a heavy dose of rookie running back Ezekiel Elliott, who is a legitimate NFL MVP candidate, in this game. However, the deciding factor will likely be the play of rookie quarterback Dak Prescott.
If the Redskins load up the box to slow down Elliott, the Cowboys' wide receivers will likely see one-on-one coverage for most of the game. It will then be up to Prescott to make the necessary throws. In the end, we see this game ending up as an offensive shootout decided late in the fourth quarter.
Pittsburgh Steelers (5-5) vs. Indianapolis Colts (5-5)
Time: 8:30 pm EST
Location: Lucas Oil Stadium in Indianapolis
Point spread: Steelers favored by three points
Over/under: 54 points

Broadcast

: NBC
The Steelers and the Colts will both enter this matchup in desperate need of a win. After starting the season as one of the popular picks to win Super Bowl 51 this coming February, Pittsburgh proves to be wildly inconsistent. They lost four of their last five games and have a lot of work to do to ensure they earn a spot in the AFC Playoffs. Indianapolis has battled similar inconsistency issues all year, yet they remain in the thick of the wide-open AFC South race.
Neither team is particularly strong on the defensive side of the ball, which leads us to believe this game will be a high-scoring affair. However, this could all change if Colts quarterback Andrew Luck, who was placed in concussion protocol, isn't cleared to play.
When it comes down to it, the Steelers are a more talented team than the Colts. Expect to see a lot of scoring, but in the end, Pittsburgh will win this game.
Statistics courtesy of Pro-Football-Reference. Odds courtesy of Bovada.