Common Foods Athletes Like Serena Williams and Stephen Curry Avoid Like the Plague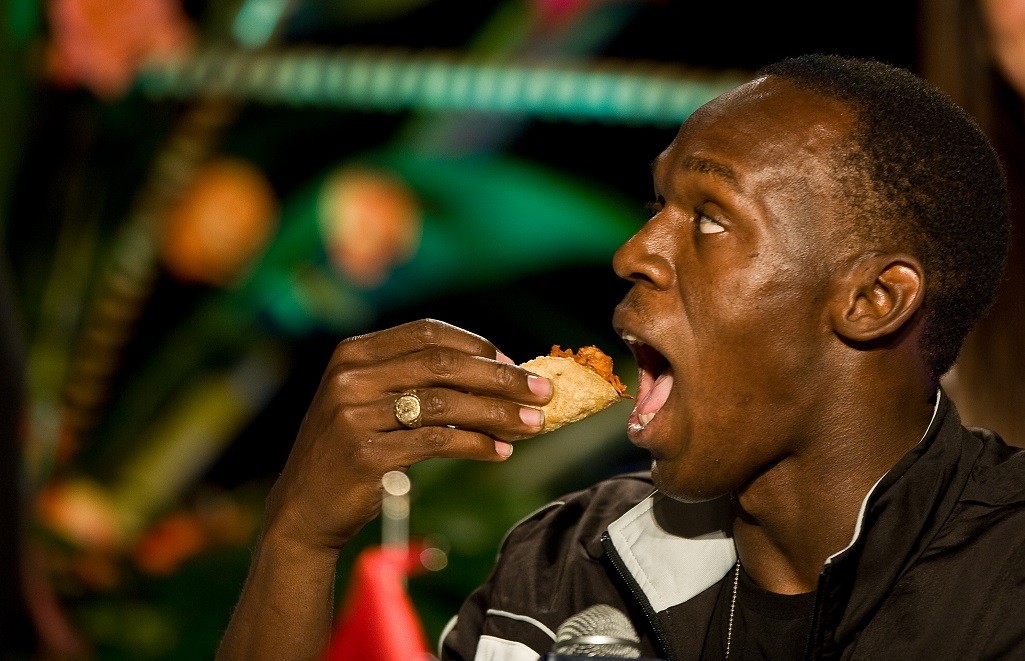 There is no mistaking that professional athletes have some of the most extreme eating habits on the planet. We aren't talking about the "athletic types" who take care of themselves by following a healthy regimen that you can follow via an online how-to post. We're talking about the most world-renowned figures who shun the word "diet" and follow out-of-this-world food plans to keep them at their personal best.
Typically, professional athletes follow a food plan that falls somewhere between two extremes. On one end, you have "fruitarian" like long-distance runner Michael Arnstein. On the other end of the spectrum, NFL offensive tackle Matt Kalil stays in football shape by chowing down on PB&Js as snacks and considers his emergency food a burrito from Chipotle. (And then there's Michael Phelps and his 12,000-calorie diet, but more on him later.)
While most athletic specimen have varying meal plans within that scope, they widely turn down certain foods. Sure, the occasional dessert is okay. But other "foods" — notice how we use that term loosely — are on the blacklist no matter what sport an athlete participates in. Here is a look at nine professional athletes and the foods that they wouldn't be caught dead eating.
Aly Raisman: white bread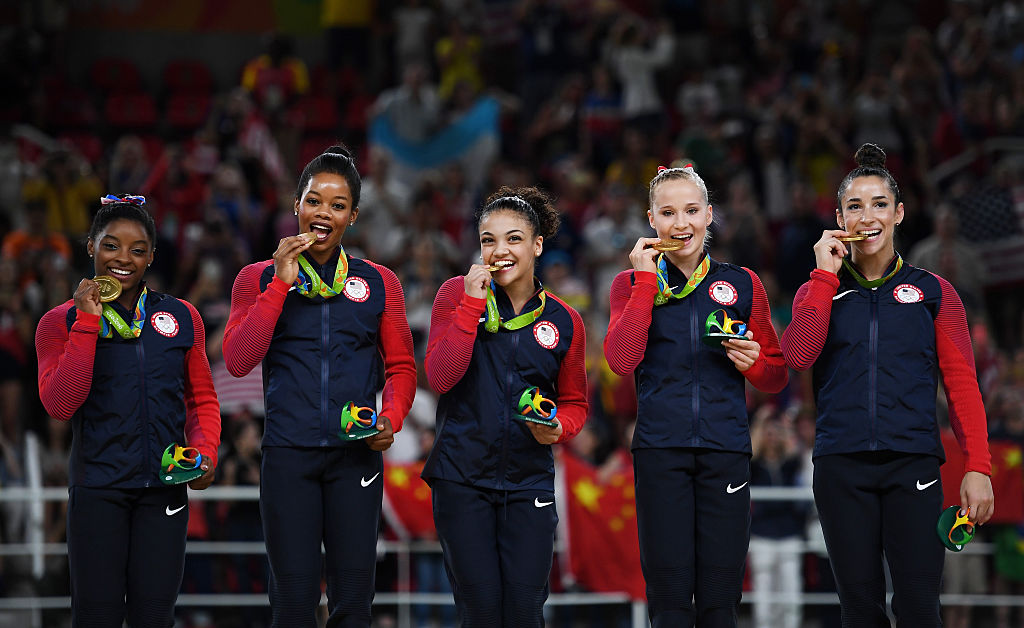 A common culprit — one sold in every restaurant and grocery store — is white bread. Why? As explained by EverydayHealth.com, the refined flour in that morning bagel or Friday night pizza crust is stripped of its protein and fiber, leaving behind nothing but starch. Starch alone elevates digestive rates and can lead to elevated blood sugar. Team USA representative Aly Raisman lists white bread as a serious no-no in a piece for "Eat This Not That," which chronicles what eats Olympians steer clear of. Instead, the gold medalist sticks to chicken, fish, and "a lot of fruit."
Serena Williams: red meat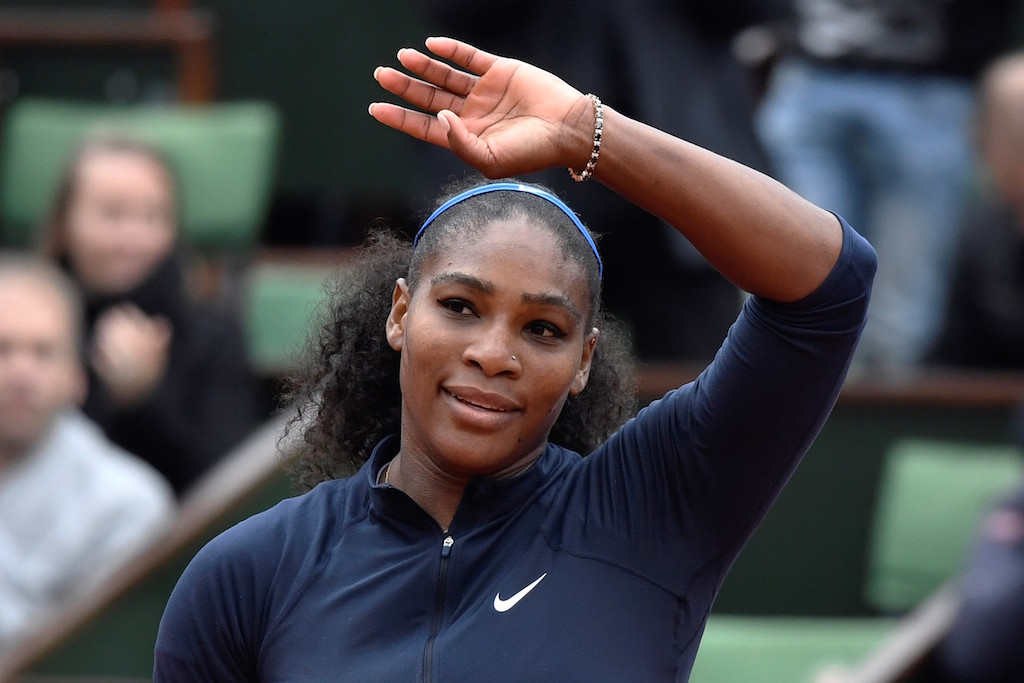 Protein is a vital part of an athlete's daily menu. As we look at what most big-time athletic stars feast on, we see that chicken and fish are big staples. Beef, pork, and lamb, on the other hand, are not as widely agreed upon. Sure, these animal dishes contain levels of protein that do an athlete's body good. (Heck, how often do you see pro football players going to town on burgers?) However, red meat is also higher in cholesterol, which puts stress on the heart's health.
So, while the occasional cheeseburger or steak is common, some athletes avoid red meat altogether. Tennis sensation Serena Williams admitted to Madamenoire.com that tacos are her guilt food, but she refuses to eat red meat while training. Instead, Williams substitutes in ingredients that reminds her of her favorite cheat meal. "I can't live without ground turkey. I also always try to keep cumin and paprika on hand, which are all taco ingredients," she told the site.
 Hunter Pence: sugar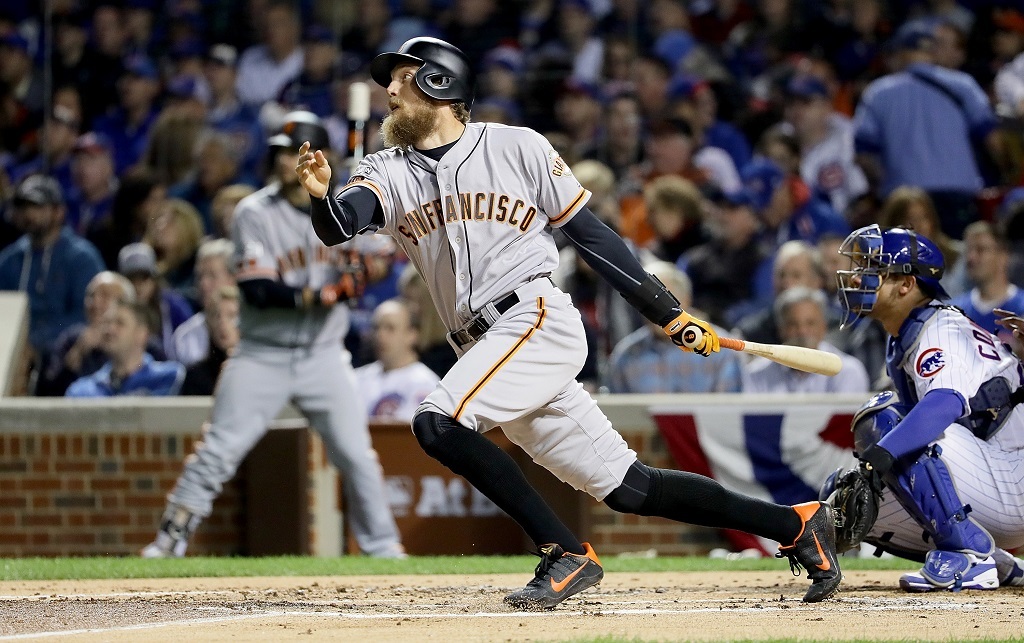 Any athlete with a strict eating regimen will likely say they don't eat many sweets. (And by "likely" we mean "most definitely.") With so much sugar added to soft drinks, desserts, and packaged foods, the average human can consume way more refined sugar than is necessary. And what happens when there is too much sugar in the diet? The body's pH levels get thrown out of whack, blood sugar increases, and the body is more susceptible to diabetes. Plus, nobody likes the crash they get from all the sweet stuff in their system.
One athlete you will never find reaching for a piece of cake: Hunter Pence. That's because the Giants' outfielder quite famously sticks to the Paleo diet during training and baseball season. In addition to eating like a caveman, Pence nixes fried food and only eats grass-fed beef. No wonder he is the face of the edible garden that the Giants' display behind their center field wall.
Of course, the crazy-eyed MLB player does allow himself a bit of something sweet once in a blue moon. (Hopefully that means he had a bit of his own wedding cake when he got hitched during the offseason.)
Usain Bolt: fried food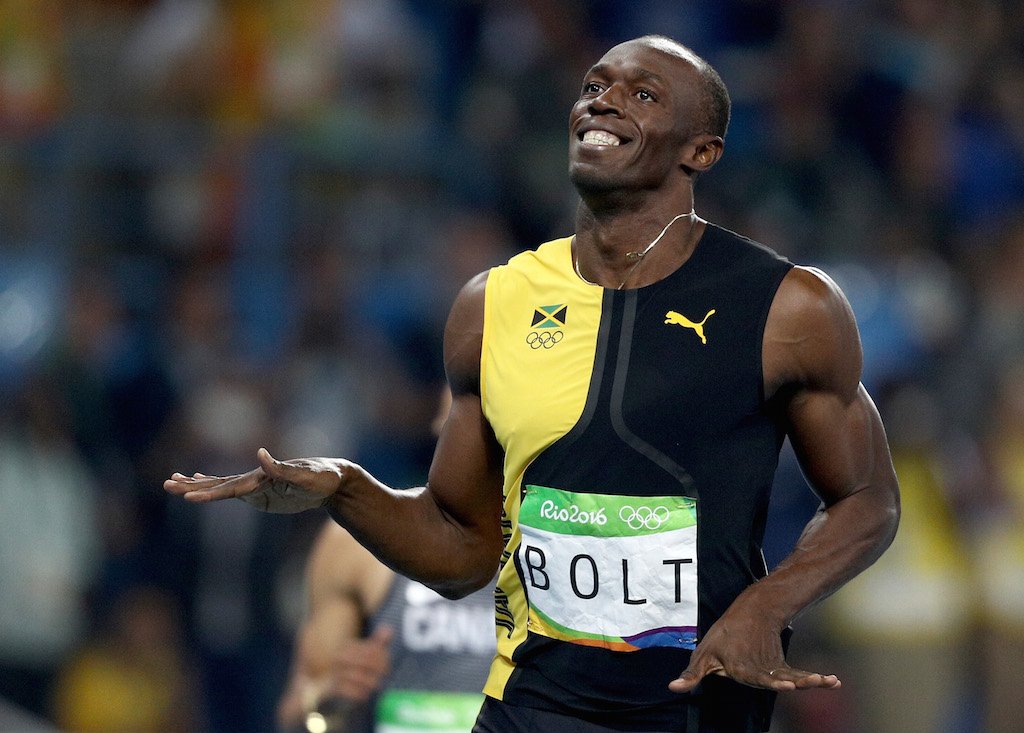 It is no big surprise that fried food is on most professional athletes' no-fly lists. In addition to these foods being fried in oils that pack unhealthy fats, the frying process strips foods of its nutrients, leaving behind starch and fat. Add the amount of salt that goes into seasoning these dishes, and a high sodium content becomes another issue to combat.
Naturally, it seems odd that an elite Olympian like Usain Bolt would favor fried foods. The Fastest Man on Earth reportedly munched on some fast food chicken nuggets regularly before winning races at the Beijing Olympics, but the myth was soon debunked. Evidently Bolt sticks to a much healthier food pyramid of lean protein and healthy carbs. However, he will occasionally grab for a fast-food bag if the food in the country he is in "isn't very good." Bolt told GQ Australia, "Every now and again I go for fast food, but 90% of my diet is good."
Nastia Liukin (retired): packaged foods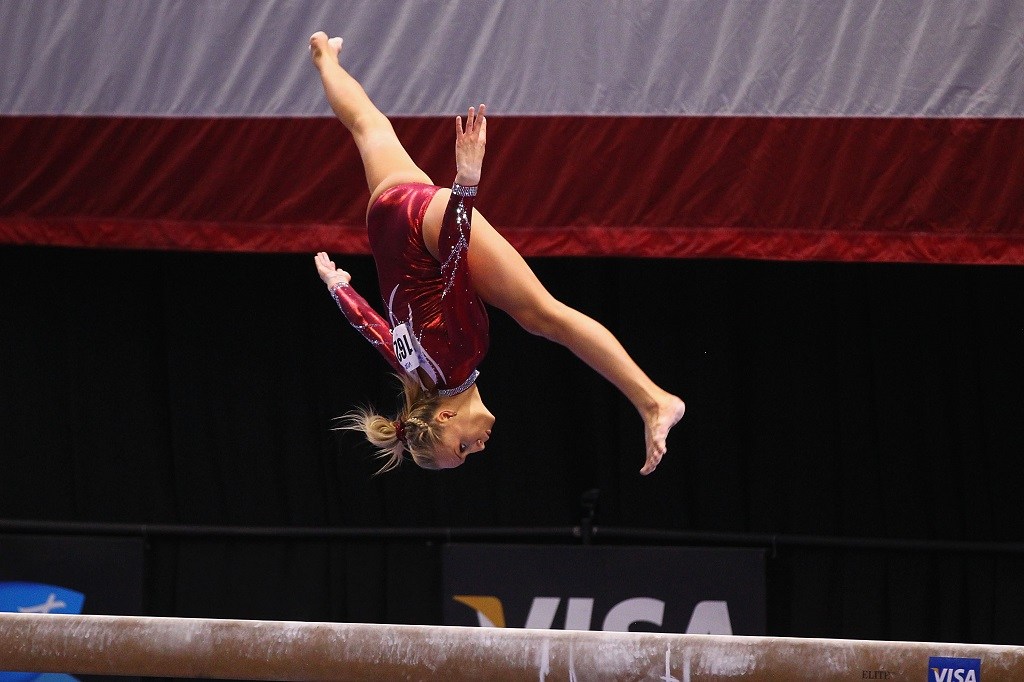 It's a no-brainer that going overboard on pre-packaged foods isn't healthy. Despite the ease of food preparation, packaged foods such as canned soups contain high levels of sodium, which preserve them. Too much salt in one's diet causes bloating due to fluid buildup in the body. It is a huge culprit in elevated blood pressure and other heart-related ailments.
Nastia Liukin has become a huge advocate for healthy eating since her Olympian days. The five-time medalist-turned-commentator told Eating Well that she stays away from "multi-processed foods."But also tells fans and followers that completely depriving yourself can be just as bad for you. "So if you want a cookie, you should have a cookie, it's just like don't have five cookies at once."
Nick McCrory: mayonnaise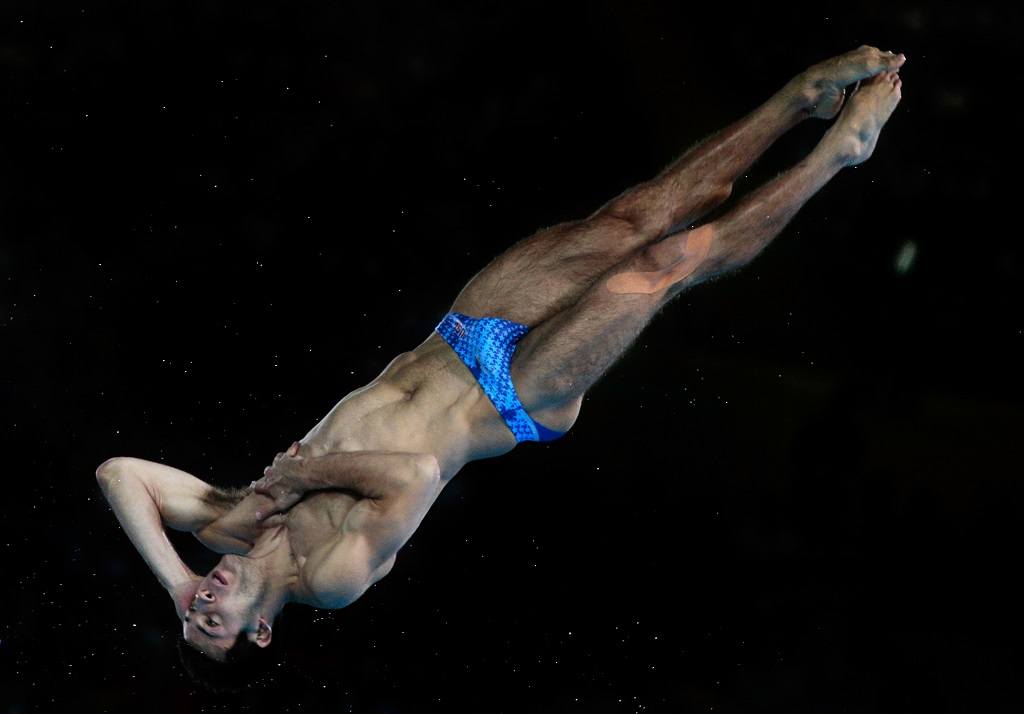 Oh yes, mayonnaise. Nothing but eggs, oil, and vinegar; aka nothing but fat — to the point where more than two tablespoons' worth is a no-no. (And trust us, most people like more than the allotted amount on a sandwich.) Most professional athletes find a healthy substitute for this condiment. So it wasn't a surprise that this topped Nicholas McCrory's list when Eating Well asked him what foods he stays away from. The diver also said that he stays away from fast food and admitted that ice cream is his biggest weakness.
Stephen Curry: bad breakfast food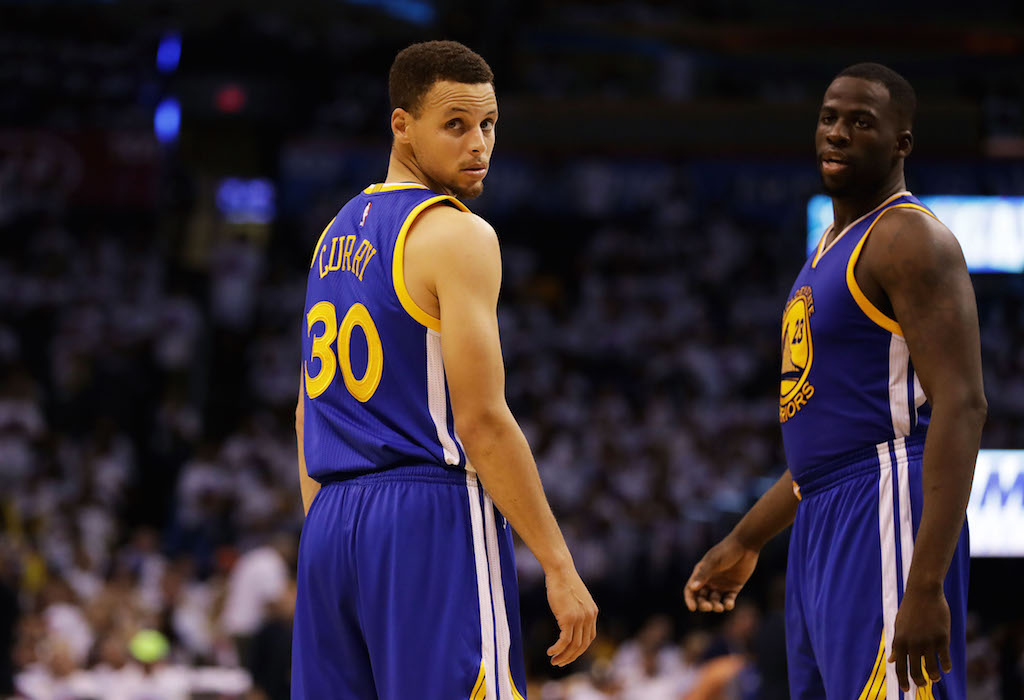 Of all of the foods that professional athletes turn down, bad breakfast choices are universal. No matter the size of the meal — a swimmer doesn't eat as much as, say, a football player — they like a day-starter with some protein and good grains. So that means no empty breakfasts. Sugary cereals,  pre-packaged granola and oatmeal with refined sugars, and sodium-packed breakfast sandwiches from the local coffee shop all make the forbidden list.
Golden State Warriors' superstar Stephen Curry is just one of many NBA phenoms who maintain a healthy lifestyle. Of course, it probably doesn't hurt having wife and celebrity chef Ayesha Curry in the kitchen. Ayesha told Delish.com that she's a big fan of making her husband a healthy smoothie to take for a morning on-the-go. To Providence.org, she suggested swapping out refined grains for whole grains, like having "oatmeal instead of enriched cereal."
Michael Phelps (retired): alcohol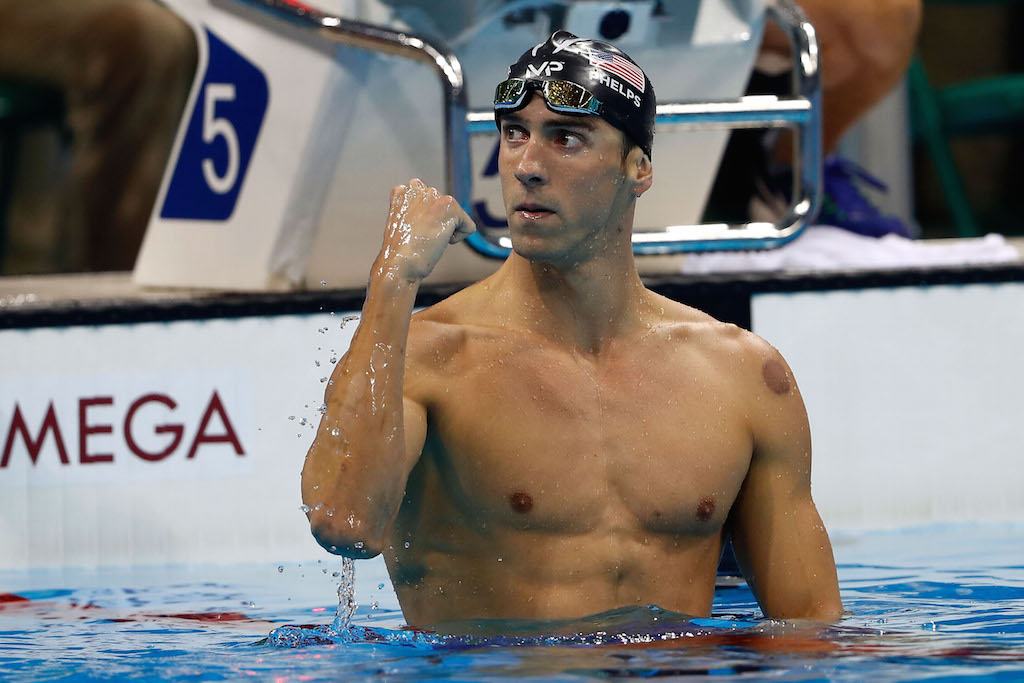 Liquid calories in general are a no-no. Fancy fruit juices are heavily frowned upon because of their high sugar content and lack of nutrients. And yes, too much alcohol is definitely a way to pack on the pounds. Not to mention mess with one's motor skills.
Michael Phelps cut alcohol out of his 12,000-calorie-a-day regimen after a DUI stint in 2014, but keeping it off the shopping list seems to have paid dividends. (He did become the most decorated Olympian in history since putting down the bottle.) Ever since Phelps burst onto the Olympic scene, people have been fascinated by his eating habits, so it's not surprising that they're still interested in what he eats and drinks in retirement. We guess that he eats fewer fried egg sandwiches, while still avoiding the calorie-packed beverages.
On that note…
Shunned by many pro athletes: Energy drinks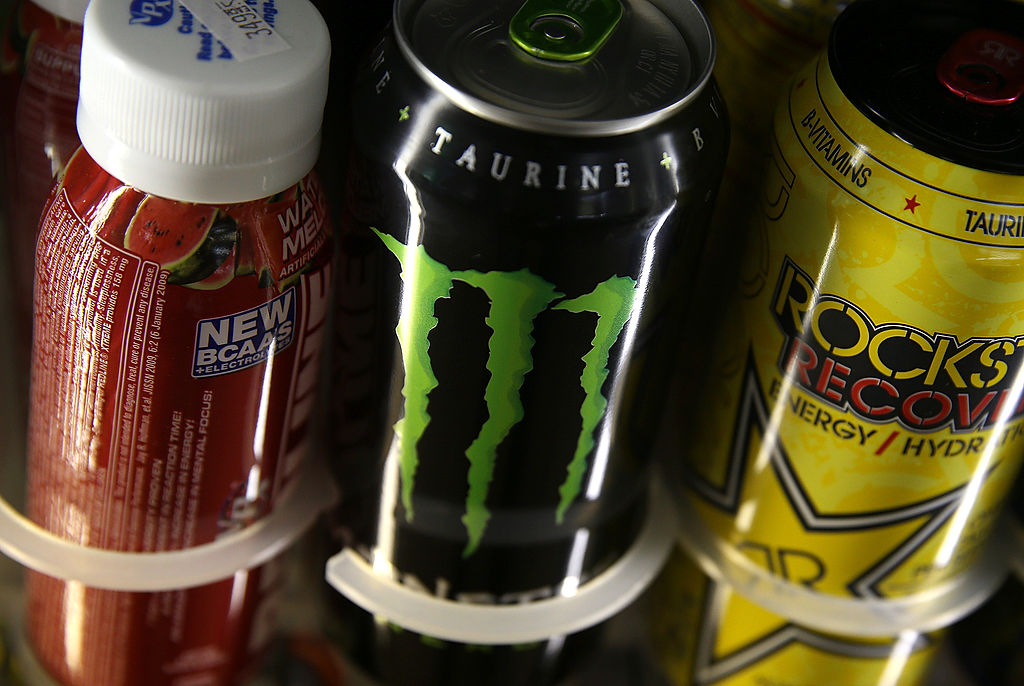 What do our favorite professional athletes reach for after a major competition? A big bottle of water, of course. A post-game Gatorade? Why not. An energy drink? They wouldn't be caught dead with one.
"Sugar-sweetened beverages are something to keep to a minimum," sports dietitian Brian St. Pierre told Stack.com. "They cause a tremendous amount of issues that can affect health, performance and body composition. Energy drinks usually also contain stimulants that provide short-term energy. Excess consumption could affect adrenal output and affect energy and athletic performance."
A better alternative? Reach for a fruit-infused water or tea if you need a little caffeine boost.