NBA
Footage of Knicks-Lakers Brawl Surfaces Nearly 50 Years After the Fact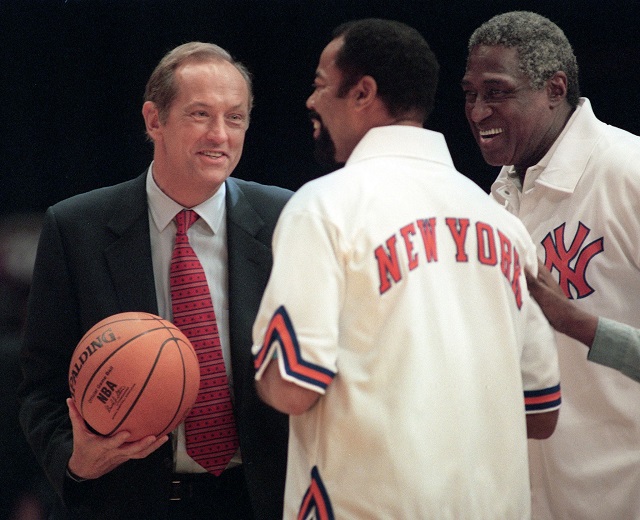 The New York Knicks of the late '60s and early '70s remain one of the most highly mythologized teams in the history of the NBA, right up there with the Showtime Lakers, the '96 Bulls, or the Auerbach/Russell Celtics. For one thing, they're a rare beacon of success in the otherwise lackluster history book of professional basketball in one of the sport's greatest hubs.
Their best iteration, the 1970 version, would set the NBA's consecutive win record (18) on their way to a 60-22 record on the season and a title over the Los Angeles Lakers, when Willis Reed famously came out during Game 7 and played almost half an hour on a torn muscle in his leg. It's a truism that the NBA is better off when the marquee franchises are fielding good teams, and the Knicks are certainly one of the great NBA squads.
In 1966, though, Reed managed to single-handedly fight the entire Los Angeles Lakers team as the third-year pro went to defend himself from a hit delivered by Rudy LaRusso. Stories about this fight have been circulating on the Web and, by extension, NBA fan discussion, for years — Knickerblogger has a fairly typical writeup on it from 2011 with the great title "The Night Willis Reed Fought the Entire Laker Bench … And Won!" — but very few people outside of the league office and the team had actually seen the footage.
That changed last night, when the newest entry into ESPN's 30 for 30 series, a Knicks doc titled When The Garden Was Eden, premiered. Just like the Knickerblogger's telling of the tale, Phil Jackson, who said he'd been given tape of the fight as a rookie in his autobiography, describes it as the footage plays out on the screen. Lucky for us, this is the Internet, and that sort of thing doesn't stay on television any longer than it has to.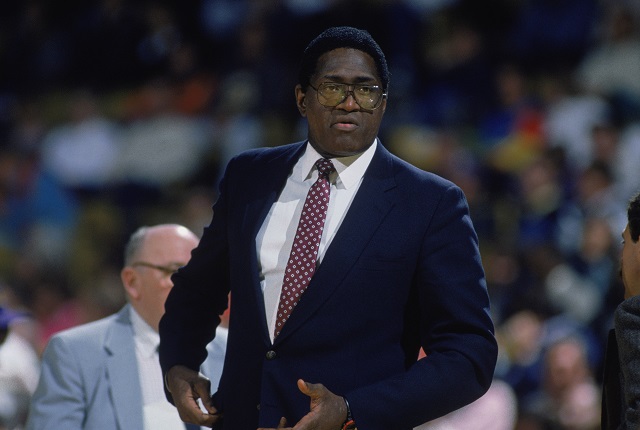 You can see the footage over at Deadspin. Jackson says that the tape "goes on, and there's a little confrontation under the basket, and the tape stops," because, as the legendary coach and arguably the most successful member of that Knicks team explains, this is isolated footage, not just a recording: "But all of a sudden, this one started up, and it was Willis now throwing bodies off his shoulders. And he just kind of went along the whole team and just decimated this team." Jerry West is also interviewed, justified because, in his words, "the league had the footage and they say that Rudy threw the first punch."
The end result was a $50 fine for both players, an entry into the canon of early NBA scuffles and sepia-colored championships, and, well, the typical broken bones that come along with athletic people throwing punches. In a related note, the entirety of that 1970 Game 7 is on Youtube. We've included it below. It's pretty awesome.