For Alex Rodriguez to Enter the Hall of Fame, 3 Things Would Need to Happen
There's no doubting Alex Rodriguez's greatness on the baseball field. The former New York Yankee had one of the sweetest swings in the game. Rodriguez could do it all: hit for average, hit for power, run, throw, and field. No matter what you think of him off the field, his numbers are some of the best without a doubt.
Rodriguez's legitimacy is doubted by some due to his admission of using performance-enhancing drugs. Along with receiving one of the stiffest penalties in MLB history (a season-long ban), Rodriguez has had multiple confirmed positive PED tests. He will soon be eligible for the Hall of Fame. For him to get in, though, one of three things needs to happen. 
1. Voters would need to ease up on PED users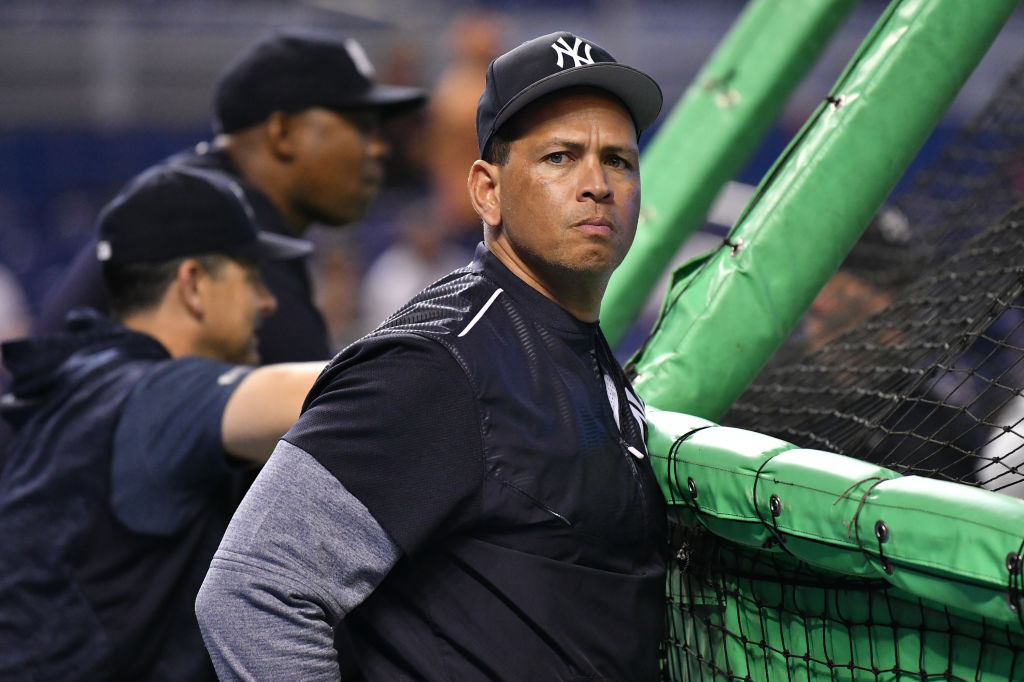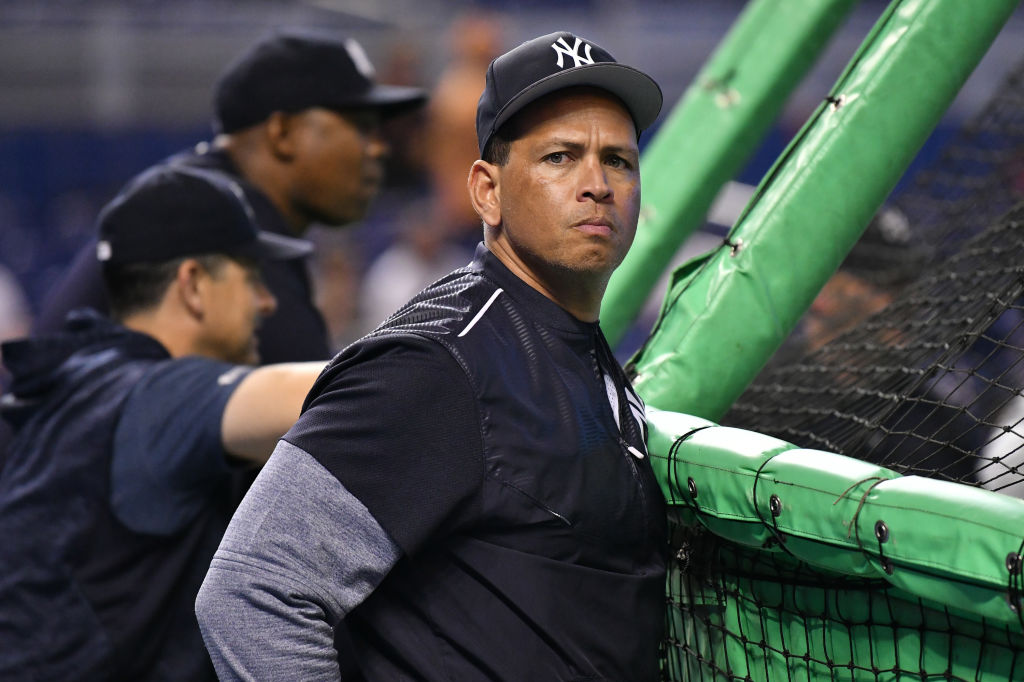 We've already seen plenty of test cases for how Rodriguez can expect his Hall of Fame candidacy will go. The results so far are not great for the slugger. The steroid era is still fresh on everyone's minds. Thus far, there has been no amnesty from Hall of Fame voters for players who were either proven to or suspected of using PEDs.
Barry Bonds is the all-time home run leader. He's not in the Hall of Fame. Mark McGwire became the first player to smash 70 home runs in a season; also not in the Hall of Fame. Roger Clemens was the last pitcher to win over 300 games and hasn't come close to getting in yet. Sammy Sosa was right alongside Mark McGwire during their pursuit of Roger Maris' 61 home runs in a season. Take a wild guess whether he's in the Hall. 
There will need to be a change of heart from the voters before they consider Rodriguez, which may happen: Time heals all wounds. If the aforementioned players aren't in, Rodriguez certainly has no shot. The best bet here, if these players are to get in, is through a compromise: the players are admitted to the Hall, but their steroid usage is noted on their plaque. 
2. The Veterans Committee could vote him in
A.Rod could also get in via the Veterans Committee. According to the Baseball Hall of Fame, the Veterans Committee is the popular nickname for several committees that consider players who are no longer eligible to qualify for the Hall of Fame through the Baseball Writers Association of America (BBWA) vote.
The Veterans Committee is actually made up of four different committees. The one Rodriguez would qualify under is known as the "Today's Game Era" committee. It judges players from 1988 to the present. It remains to be seen how this group judges known and suspected PED users as they only meet twice every five years. 
Getting in via the Veterans Committee often comes down to a popularity contest. It's unclear how popular Rodriguez was among his fellow players during his career. If they begin letting in PED users, then one would assume Rodriguez would definitely get in this way. 
3. Alex Rodriguez could get into the Hall of Fame as a broadcaster
In retirement, Rodriguez has taken on many new hats such as an entrepreneur and serving as Jennifer Lopez's pro bag holder at events. He's also added a third new title to his resume: broadcaster. Rodriguez is a color commentator for ESPN's Sunday Night Baseball telecast. 
The Baseball Hall of Fame reports that every year, one broadcaster is awarded the Ford C. Frick Award. This award is meant to honor one broadcaster who's made significant contributions to the game. While it is not an induction into the Hall of Fame, many recipients have gone on to be inducted into the Hall. 
If Rodriguez receives the award and goes on to gain Hall of Fame induction as a broadcaster, it wouldn't carry the same resonance as the previously mentioned methods of induction. The bottom line is Rodriguez no doubt would like to be honored for his contributions on the field. While his numbers back that up, his PED history will continue to cloud that possibility for at least a little while longer.