Pre-NFL Tony Gonzalez Was Better at Basketball Than Football After Playing With a Young Stephon Marbury
No athletes go pro because it's easy. Few convey this more than Tony Gonzalez. Not only is the NFL Hall of Famer one of the best tight ends in the history of football, but he also had talent on the basketball court. Growing up, Gonzalez thought he'd make his living on the hardwood before finding the gridiron. The future tight end proved to be quite the two-sport athlete as he played with Stephon Marbury.
Tony Gonzalez on the gridiron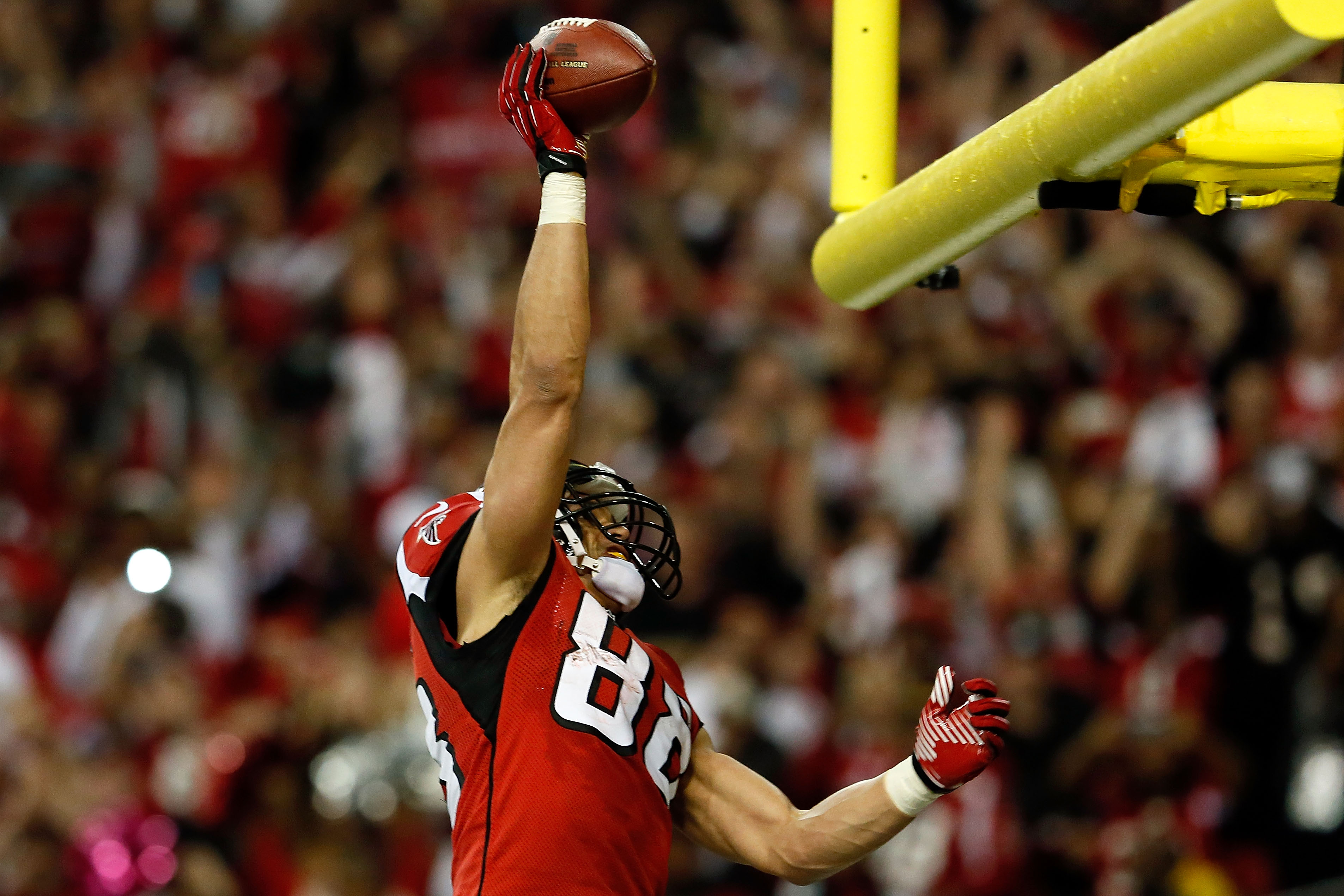 One can't talk about Gonzalez without thinking about his football career. One of the rare Latino superstars in the league's history. Gonzalez wasn't just a trailblazer for Latino players, but future tight ends in general. He first got his start playing at Cal, where he impressed scouts enough to get a surefire first-round selection in the 1997 NFL Draft. 
At the time, the Kansas City Chiefs were one of the better teams in the NFL thanks to aging stars like Marcus Allen and Rich Gannon. However, when Gonzalez came along, he brought them a younger, better talent that they could quickly build a team around. In three years, Gonzalez went from bench tight end to secondary option with the starters, to All-Pro talent, and he never looked back after.
He spent 11 years with the team that drafted him, and on the way, collected five All-Pro honors and countless other accolades reserved for the best. When he switched teams in his early thirties and went to Atlanta, many thought he was done.
However, Gonzalez remained one of the best at his position and secured his sixth and Final All-Pro honor on his way out in 2012. He retired a year later and was rewarded with a Hall of Fame berth. Had Gonzalez followed earlier dreams, he might have become a household name in a different sport. 
Gonzalez on the court
Football and basketball often share a similar talent pool, with players from both the NBA and NFL often having to choose which sport to devote their time to, given their similar schedules. Growing up, Gonzalez didn't have football dreams. He was tall and skinny and, according to himself, not even good at football. He spoke about this not long after he was drafted.
"I was terrible," he told the Kansas City Star via the Canton Rep. "I would ride to practice and get halfway there and say, 'I don't want to go to practice' and I didn't go. The coaches would see me riding home in full pads and say, 'What happened to you yesterday? I saw you riding home?' And I said, 'I just went home. I wasn't playing anyway.'"
It's hard to picture an NFL Hall of Famer as the victim of bullying, but Gonzalez was just that. Luckily, he had a safe space on the basketball court, where he used his height to his advantage. He averaged 26 points a game playing high school against future NBA All-Stars like Stephon Marbury and Jerry Stackhouse. At the same time that he was dominating basketball, he bulked up and developed a football body. The rest is history. 
Gonzalez breaks through
After viewing his talents on the court and seeing his improvements on the field, scouts saw both as proof that Gonzalez was the real deal. Carl Peterson, the manager who drafted Gonzalez, saw his basketball career at Cal as an added look at his gifts. He spoke about these gifts with the media.
"We looked at all aspects with regard to Tony and we knew he was a good college basketball player," Peterson told ESPN. "It was just another way to check out his athleticism. It just confirmed for us what a really fine athlete he would be as a tight end. He was a rebounder who really knew how to use his body position. Any time he went up for a rebound in traffic, he would come down with the ball. We thought that ability would be useful playing for the Chiefs, and it was."
Gonzalez might have had a forgettable career at Cal where he averaged only six points a game off the bench, but being a two-sport athlete helped him develop the skills that got him into the Football Hall of Fame in Canton. Now, his days in both sports are long gone, but 25 years ago, Gonzalez was a teen with hoop dreams that would eventually relocate to the endzone as one of the best tight ends ever to do it.