Forget the Cavaliers, Here Is Where Dwyane Wade Should Play Next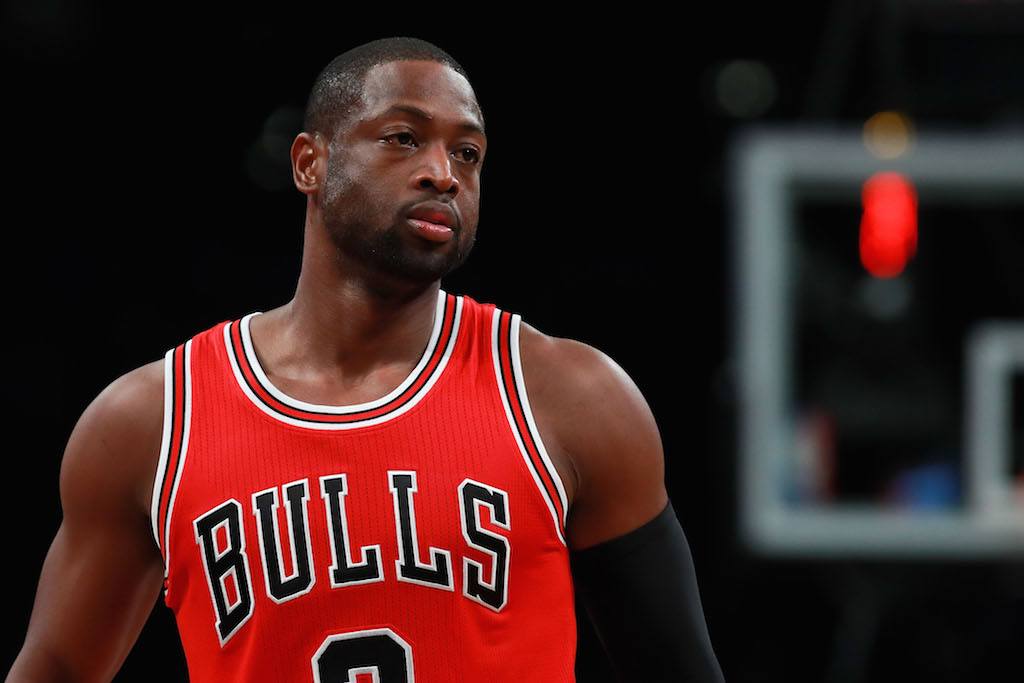 The Chicago Bulls are in the very beginning of what is sure to be a long rebuild, having traded star guard Jimmy Butler for pennies on the dollar. That leaves Dwyane Wade, a former star in the twilight of his career, with a roster full of draft picks, maybes, has-beens, and never-weres. With or without Wade, the Bulls would be lucky not to be the worst team in the NBA in 2017–18.
Considering that getting a higher draft pick next summer is a big goal for the Bulls, getting rid of Wade and his $23.8 million salary makes a lot of sense. Nobody will take him in a trade, however, which means they'll turn to the next best option: buying him out. Rumor has it, the Bulls are already considering it.
Conventional wisdom is that Wade will sign with the Cleveland Cavaliers to team up with LeBron James once he becomes a free agent, but not so fast. With a buyout almost guaranteed between Wade and the Bulls, we looked at a handful of teams that he should seriously consider signing with.
7. Boston Celtics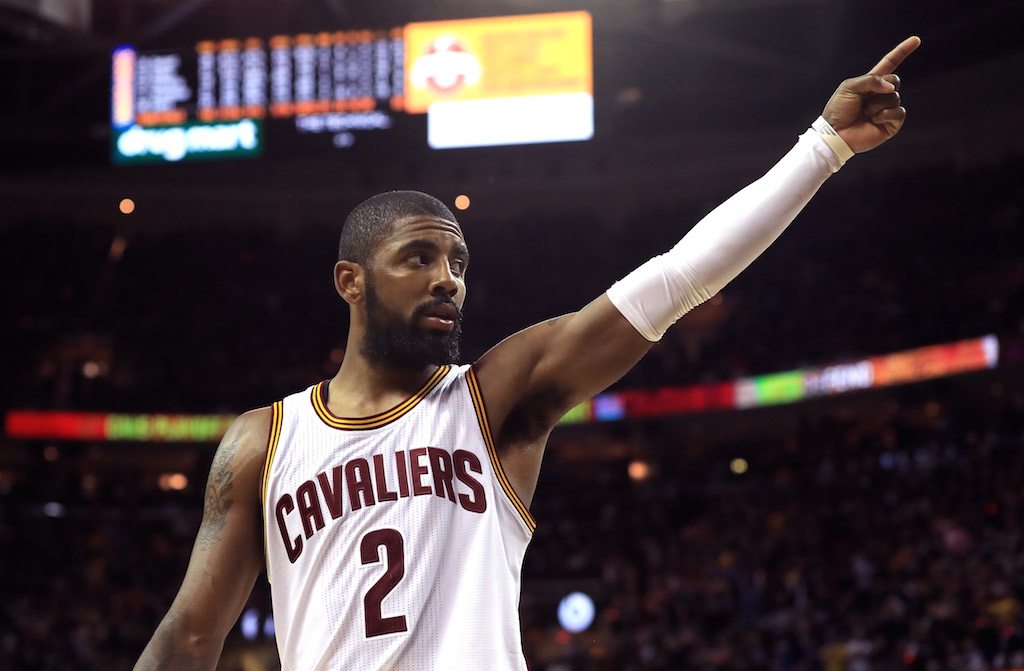 The Boston Celtics are finally in a serious spot to challenge the Cavaliers in the Eastern Conference. Make no mistake, the Cavs won the deal where the two teams swapped Kyrie Irving and Isaiah Thomas, but that's in large part because of the inclusion of the Brooklyn Nets' 2018 first-round pick. That draft pick isn't helping Cleveland on the court this season, meaning this rivalry is more evenly matched than it was when the conference finals ended last season.
Adding Wade puts a high-quality shooting guard on the court with Irving, along with free agent and All-Star Gordon Hayward, the recently added Marcus Morris, and center Al Horford. Going to the Celtics would be an amazing way for Wade to really stick it to LeBron, who snubbed him in a big way when he left Miami in the summer of 2014.
6. Miami Heat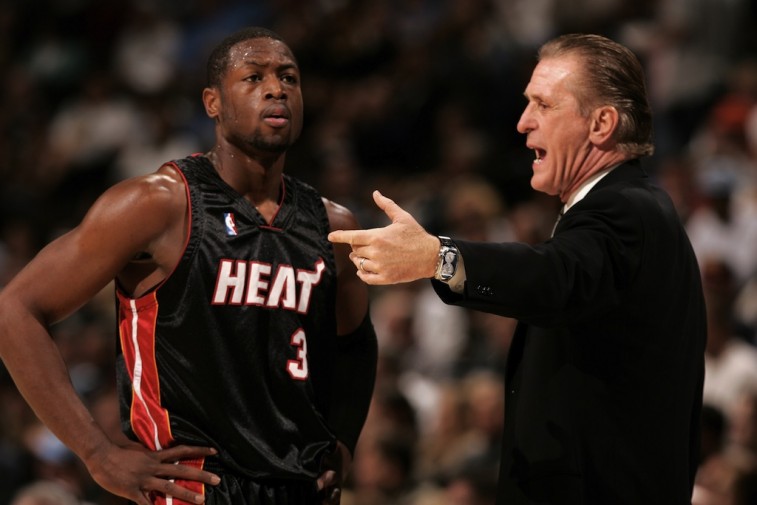 Wade made his home in Miami with the Heat for 13 years prior to leaving last summer, signing a two-year deal with the Bulls. The Heat looked lost early without wade in 2016–17, going 11-30 in the first half. But the young players figured it out on defense, putting together a 30-11 second half and finishing at an even 41-41.
Miami has improved their roster, adding role players James Johnson and Kelly Olynyk. Adding Wade to a core that features Hassan Whiteside, Dion Waiters, Goran Dragic, Justise Winslow, and others would give the 36-year-old veteran both the opportunity to go to a team with a chance to make some noise in the East and the opportunity to mentor young players. Playing out the string with the Heat also allows Wade to transition into the front office seamlessly, if that is what he wants to do.
5. Los Angeles Lakers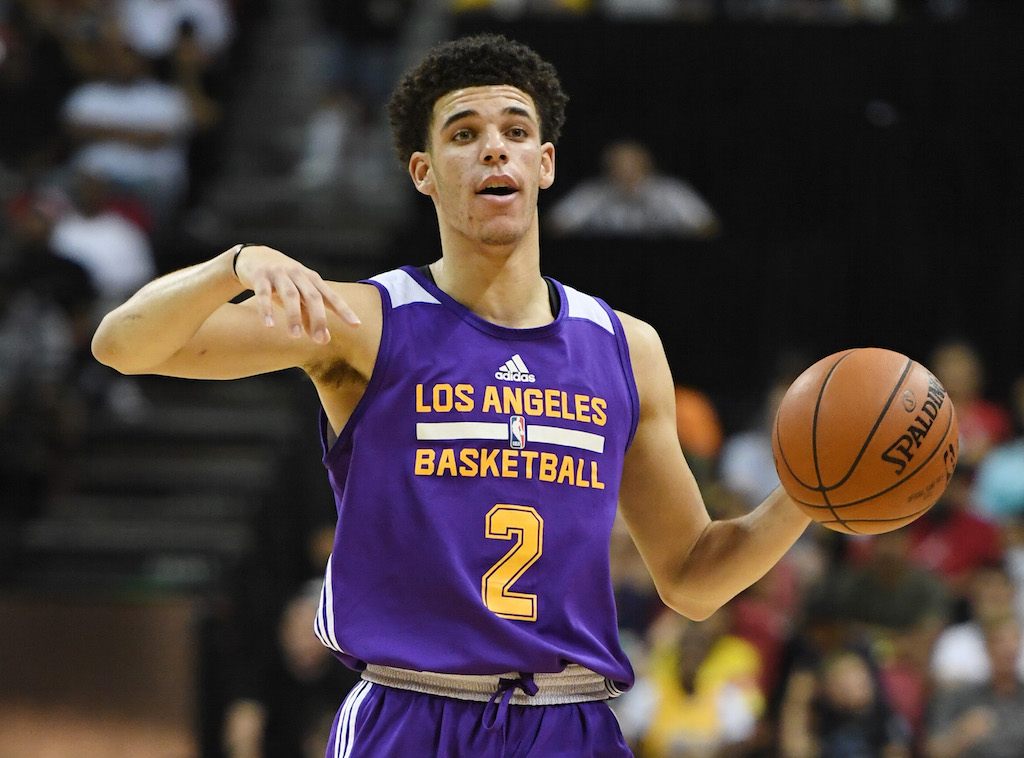 We know that Wade is a lover of life in the spotlight. Back in 2011, Joakim Noah once said that Wade's Heat were "Hollywood as hell," and he was right. Doesn't a Los Angeles Lakers uniform just seem like a perfect fit for Wade's personality? The Lakers improved quite a bit this summer, adding center Brook Lopez, Kentavious Caldwell-Pope, and rookie guard Lonzo Ball.
Wade could start at shooting guard for the Lakers right now, allowing Los Angeles to bring Ball along slowly. And considering their playing style, who would be better than Wade to help bring Ball along in his development? A team featuring Wade, Lopez, Ball, Jordan Clarkson, and several others would have a serious chance to challenge for a playoff spot in the West.
4. Houston Rockets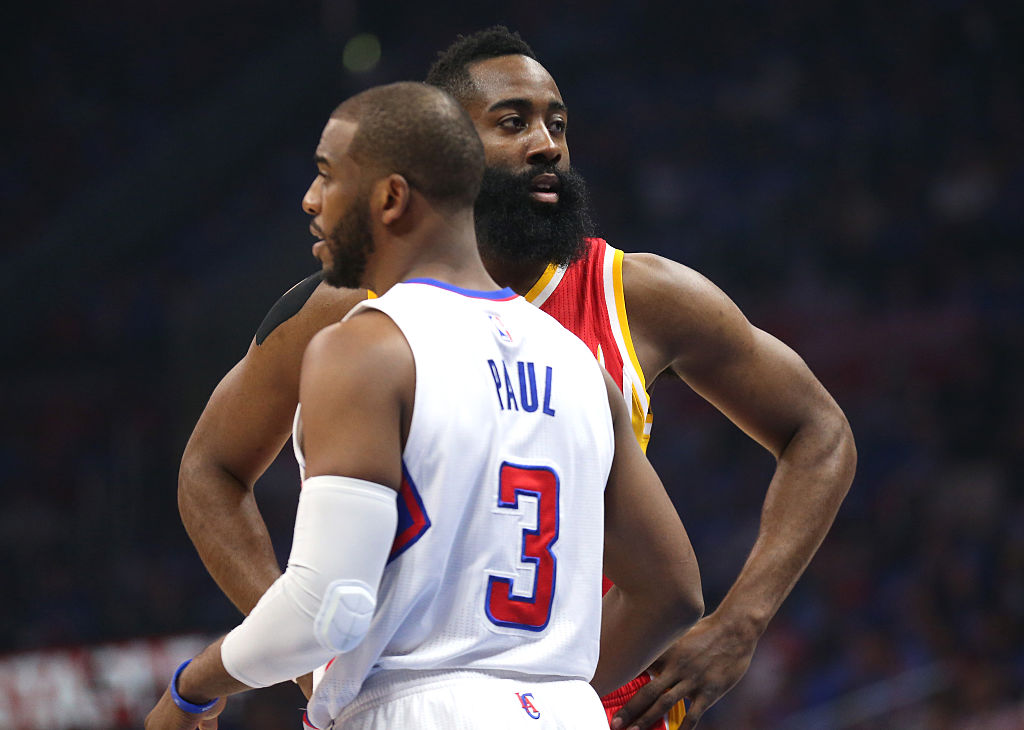 If Wade wants to chase a ring, signing with the Houston Rockets could be a fun way to do it. His Banana Boat buddy Chris Paul was traded to the Rockets this offseason and 2016–17 MVP runner-up James Harden has been in Houston for six years. Houston finished with a 55-27 record in their first season under Mike D'Antoni last year, making a run to the conference semi-finals before losing in six games to the San Antonio Spurs.
Wade might have to accept coming off the bench in Houston, with Paul and Harden the clear two best players on the team. Nene, Trevor Ariza, Clint Capela, Ryan Anderson, and Eric Gordon round out the insanely deep Rockets, who look like the second-best team in the West as things stand today. If Wade signed in Houston — and there is no state income tax in Texas, by the way — they might be able to challenge for No. 1.
3. Los Angeles Clippers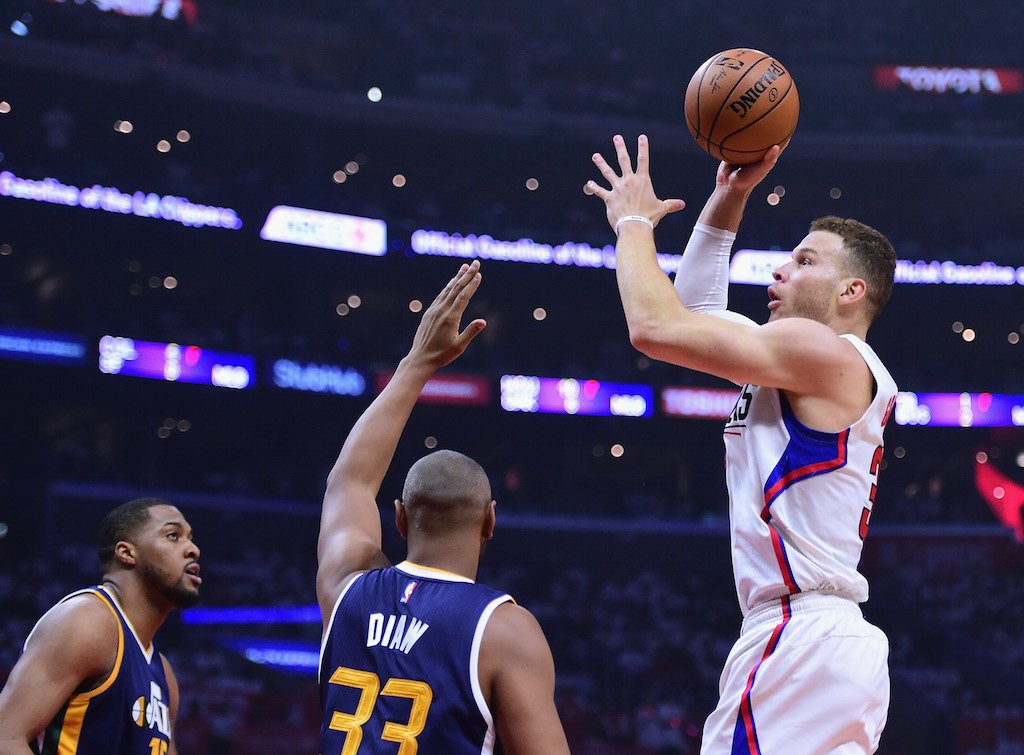 If Wade likes the Los Angeles lifestyle but doesn't want to deal with possibly missing the playoffs or the burden of having to mentor young players, the Clippers might be the more optimal choice. They lost Paul to the Rockets, but they did re-sign Blake Griffin and they gained quite a few quality role players in the Paul trade. The Clippers may not contend for a championship these days, but they're still challenging for a playoff spot.
Adding Wade might move them up a spot or two. Put him in the backcourt with Patrick Beverly, in addition to Griffin, DeAndre Jordan, and quality shooters such as Danilo Gallinari, Lou Williams, and Austin Rivers, and the Clippers could be a lot of fun to watch yet again in 2017–18 — even if they're nothing more than the fourth-best team in the conference.
2. Milwaukee Bucks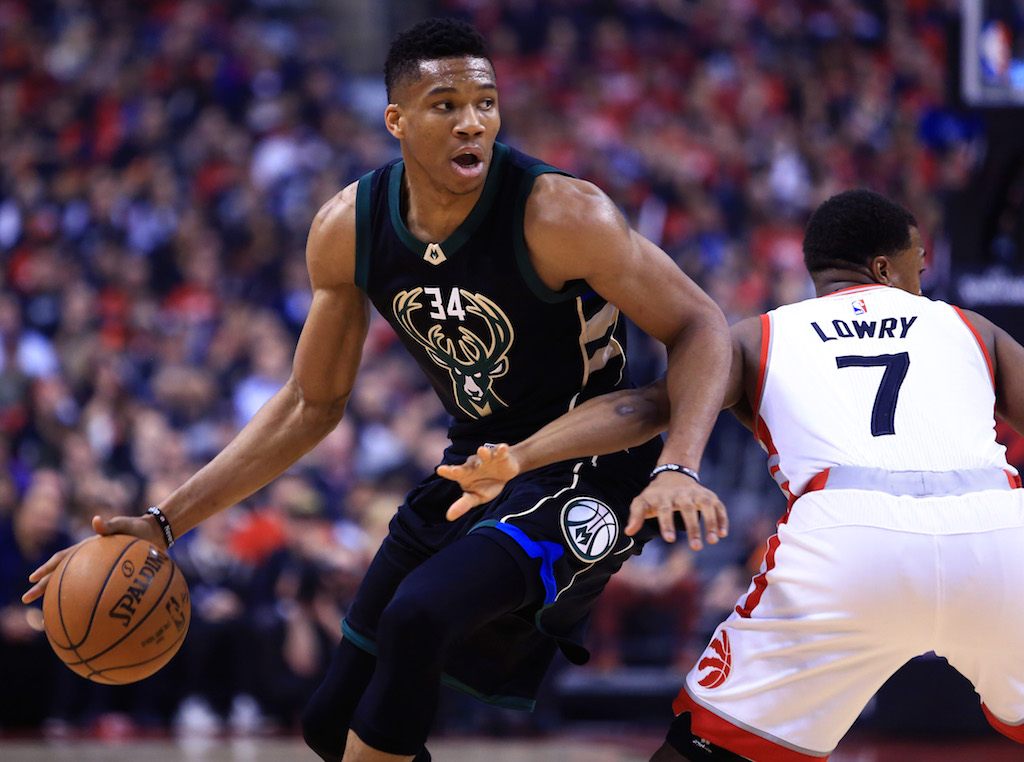 If there is one team that most think is ready to take a leap from good to great in the East, it's the Milwaukee Bucks. They have one of the top-10 players in the game in Giannis Antetokounmpo, and the Greek Freak is still only 22 years old. Khris Middleton is a major up-and-comer as well, and if Jabari Parker can return from his second ACL tear the Bucks will really have something going with their young core.
Milwaukee, in and of itself, isn't that exciting for Wade. But he did play his collegiate days at Marquette University, and the opportunity to play alongside Giannis is a big draw. Adding Wade to the core of Giannis, Middleton, Parker, and Malcolm Brogdon could help this team go from point A to point B, becoming a top-tier team in the East.
1. Golden State Warriors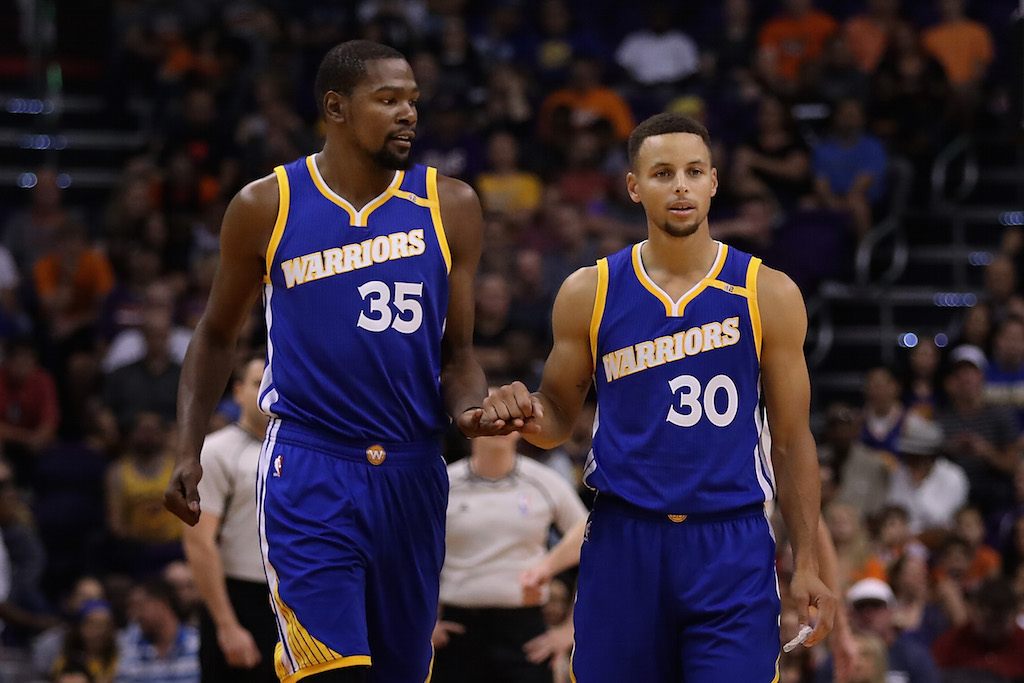 If Wade wants to add to his collection of jewelry, what better place to do so than with the Golden State Warriors? If you aren't familiar with this bunch, well, you probably aren't much of a basketball fan. Steph Curry, Kevin Durant, Klay Thompson, and Draymond Green anchor the team, which has made three consecutive trips to the NBA Finals, won two championships, and set the best NBA regular season record in 2015–16 by going 73-9.
Wade would need to be willing to accept a limited role in exchange for another ring, considering the rest of the roster. Outside of the four stars, Nick Young, Andre Iguodala, Shaun Livingston, Omri Casspi, David West, and JaVale McGee round out the bench for the Warriors.
But again, this is Wade's best chance to win another ring, if that's his goal. With the amount of money he's going to get from the Bulls, why not take the league minimum and chase a fourth championship?
Statistics courtesy of ESPN and Basketball-Reference.