15 Athlete Cameos You Forgot Were in Your Favorite Movies
Athletes get paid a ton of money to entertain us constantly, whether it be on the basketball court, the baseball or football field, the ice, or wherever their sport is played. But sometimes our favorite athletes cross over into film entertainment, with varying levels of success. Who doesn't remember Shaquille O'Neal's big hit, Kazaam? Not every athlete gets to star in his or her own movie. It's much more common for professional athletes to make a cameo here and there. We have 15 athletes you forgot made a movie cameo.
15. Bob Uecker in Major League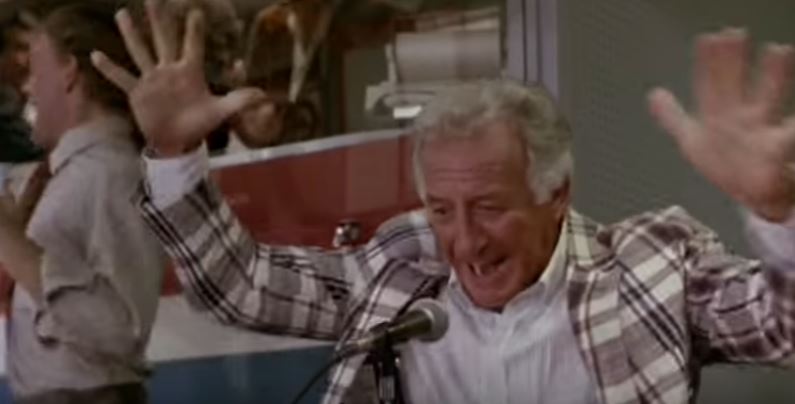 By the time he appeared in the movie Major League, Bob Uecker was no longer an athlete. By his own admission, that word should probably never be used to describe him anyway. He was the broadcaster for the Milwaukee Brewers and one of the best in the game. His portrayal of Harry Doyle, the broadcaster for the hapless Cleveland Indians, was nothing short of brilliant.
14. Sammy Sosa in On the Line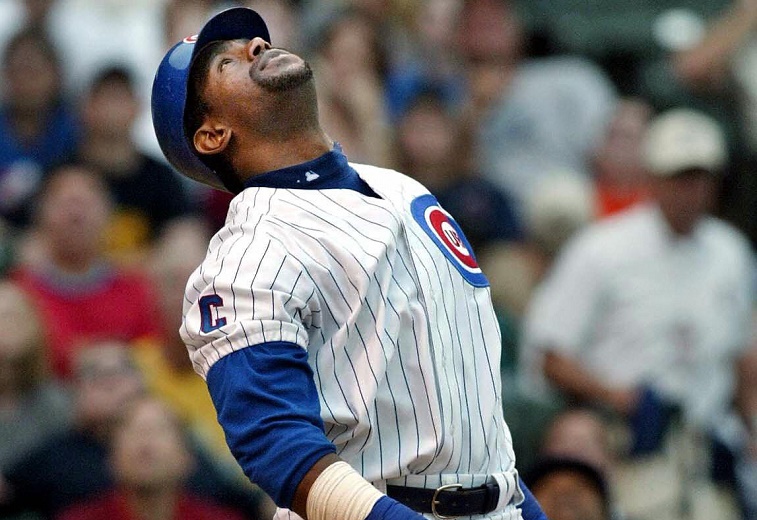 Sammy Sosa wasn't much of an actor — "It's so real!" — but he did get a small cameo in the movie On the Line along with Cubs teammates Eric Young and Damon Buford, as well as team broadcaster Chip Caray. Sosa takes a big hack and fouls a ball back, hitting the same guy in the groin for the third time that season. Oops!
13. The Los Angeles Clippers in Van Wilder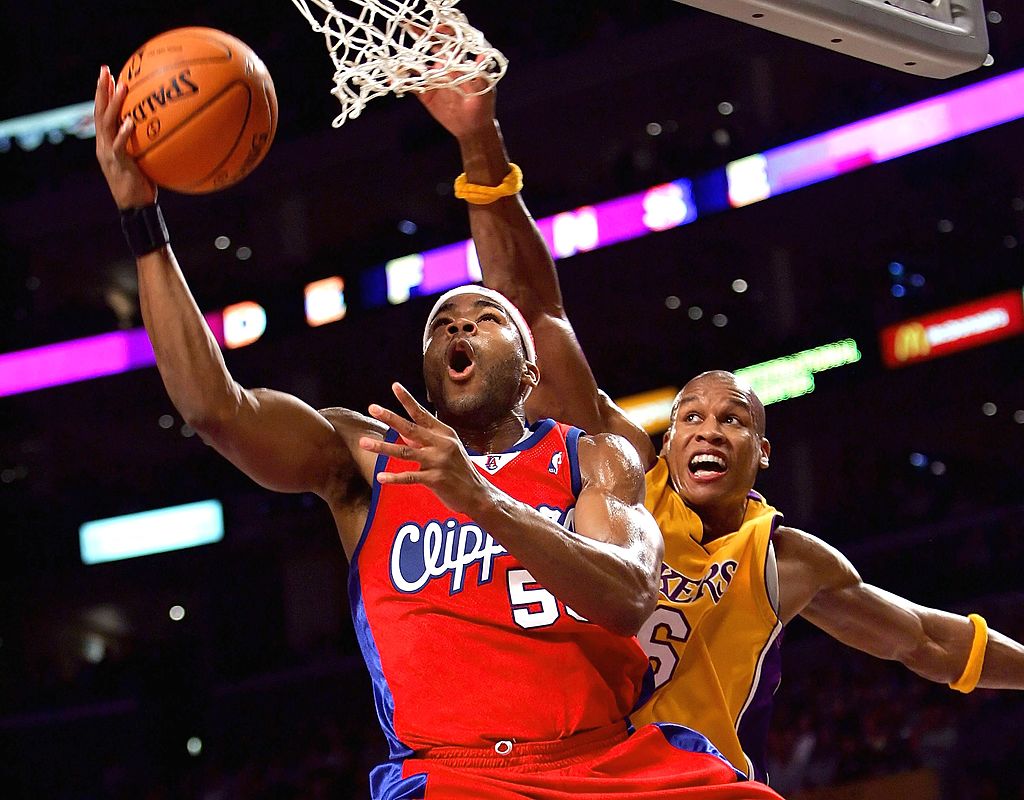 In a particularly funny scene in the 2002 raunchy comedy Van Wilder, starring a young Ryan Reynolds, the college basketball team needs an inspiring speech from the title character at halftime. The cameo? The players on the team are represented by the starting lineup of the 2002 Los Angeles Clippers, including Darius Miles, Quentin Richardson, and Michael Olowakandi.
12. Brett Favre in There's Something About Mary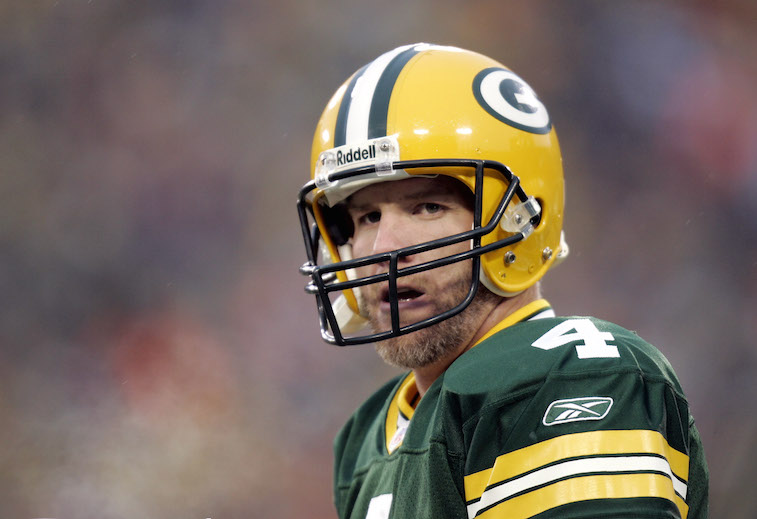 In the 1998 romantic comedy There's Something About Mary, everyone seems to fall in love with Cameron Diaz's titular character. That includes her mysteriously unseen boyfriend, Brett, who is mentioned throughout the movie. That is, until the end of the movie, when Brett turns out to be none other than Green Bay Packers quarterback Brett Favre. Or, as Ben Stiller puts it, Brett Fav-ruh. The acting is a bit wooden, but it's otherwise a funny moment.
11. Reggie Jackson in The Naked Gun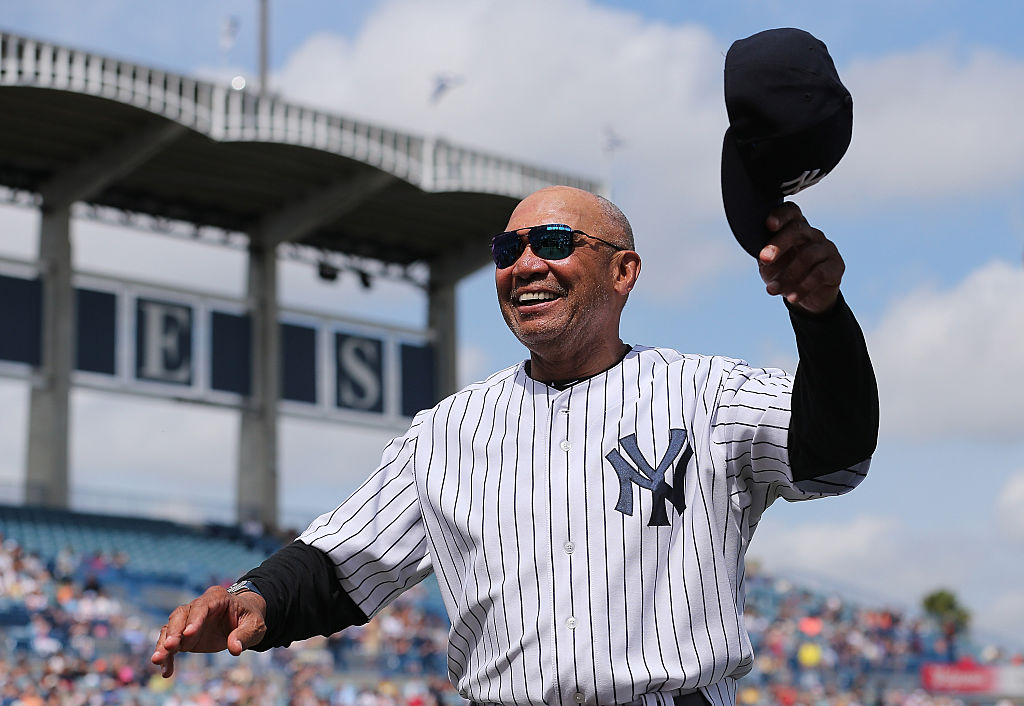 In a fun twist, outfielder Reggie Jackson (also known as Mr. October) ends up being a hypnotized assassin at the very end of Leslie Nielsen's comedy, The Naked Gun. He walks in from the outfield and grabs a gun that was conveniently placed under the second base bag before being tackled by Nielsen, who is disguised as an overzealous umpire.
10. Derek Jeter in The Other Guys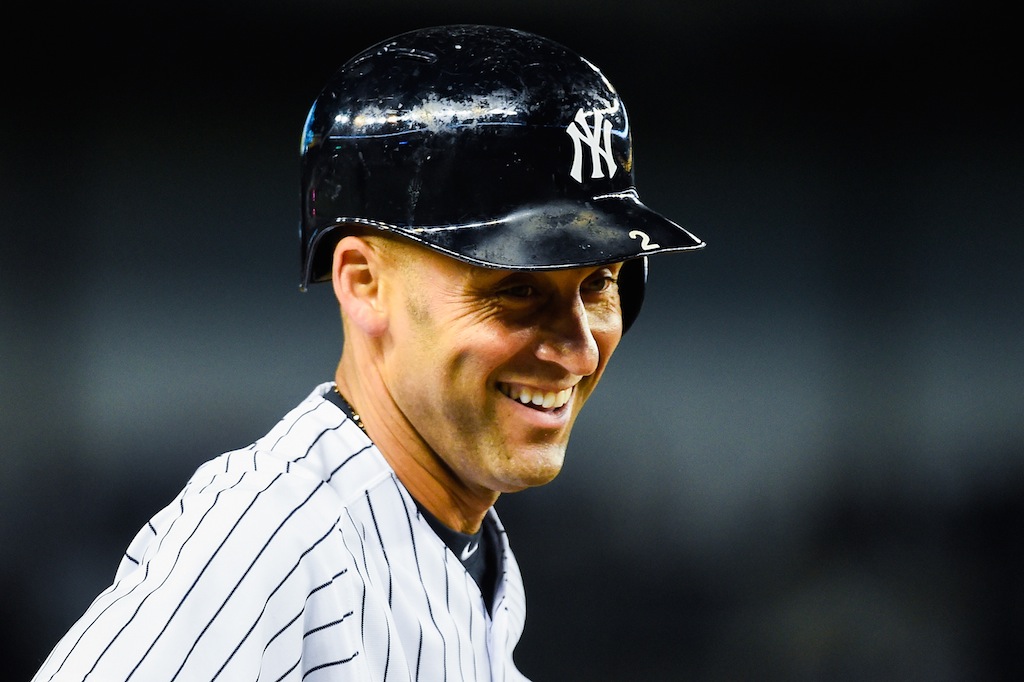 In the Mark Wahlberg comedy The Other Guys, Wahlberg's character shares a flashback scene in which he earned the nickname "The Yankee Clipper" by accidentally shooting New York Yankees shortstop Derek Jeter in the leg during Game 7 of the World Series. Not his finest moment, to be sure, but it set up an otherwise funny movie that also stars Will Ferrell.
9. Hines Ward in The Dark Knight Rises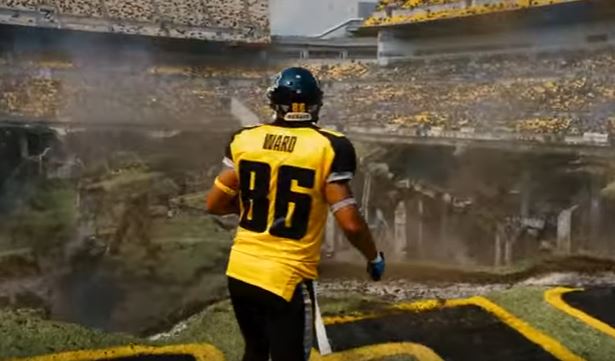 It's a blink and you'll miss it moment. In The Dark Knight Rises, there's a scene where a football player is running back the opening kick while the field collapses behind him and a massive hole in the ground consumes all the other football players. That player? It was Hines Ward of the Pittsburgh Steelers playing for the fictional Gotham professional football team.
8. Mike Ditka in Kicking and Screaming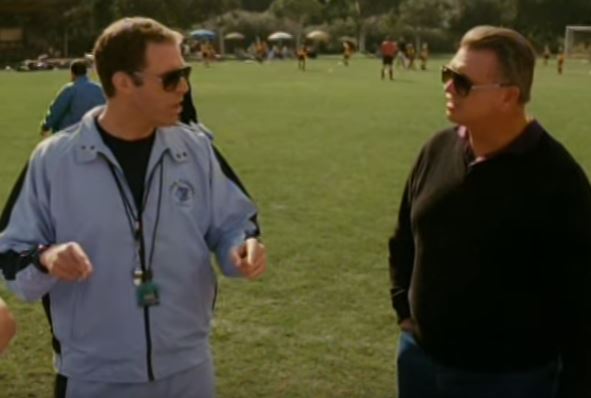 In Kicking and Screaming, one of Will Ferrell's early movies, the comedian played a parent that gets suckered into coaching a kids' soccer team. So who does he ask to help him coach? His neighbor, former NFL player and coach Mike Ditka. This brings about one of the funnier scenes in the movie, which features Ferrell screaming at Ditka to bring him a juicebox.
7. Dan Marino in Ace Ventura: Pet Detective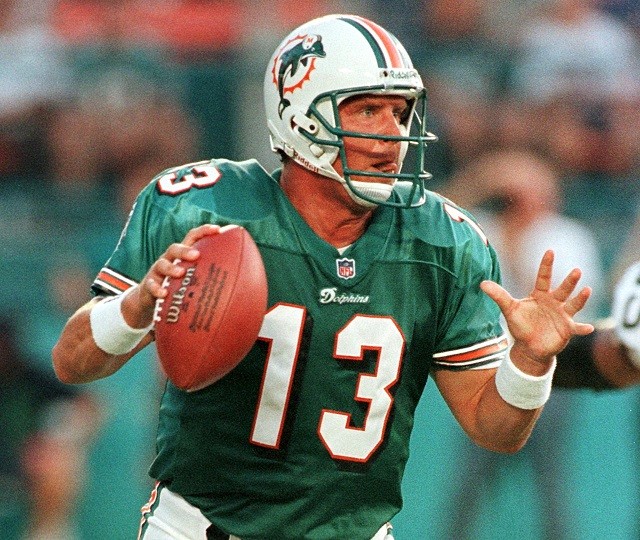 The whole plot of the 1993 classic comedy Ace Ventura: Pet Detective revolved around the Miami Dolphins, their dolphin mascot, and (fictional) disgraced former kicker Ray Finkle. The whole thing ends when Finkle, now disguised as a woman, kidnaps star quarterback Dan Marino. The player makes the cameo alongside Jim Carrey and inspires one of the funnier classic movie lines — "Laces out, Dan!"
6. John McEnroe in Mr. Deeds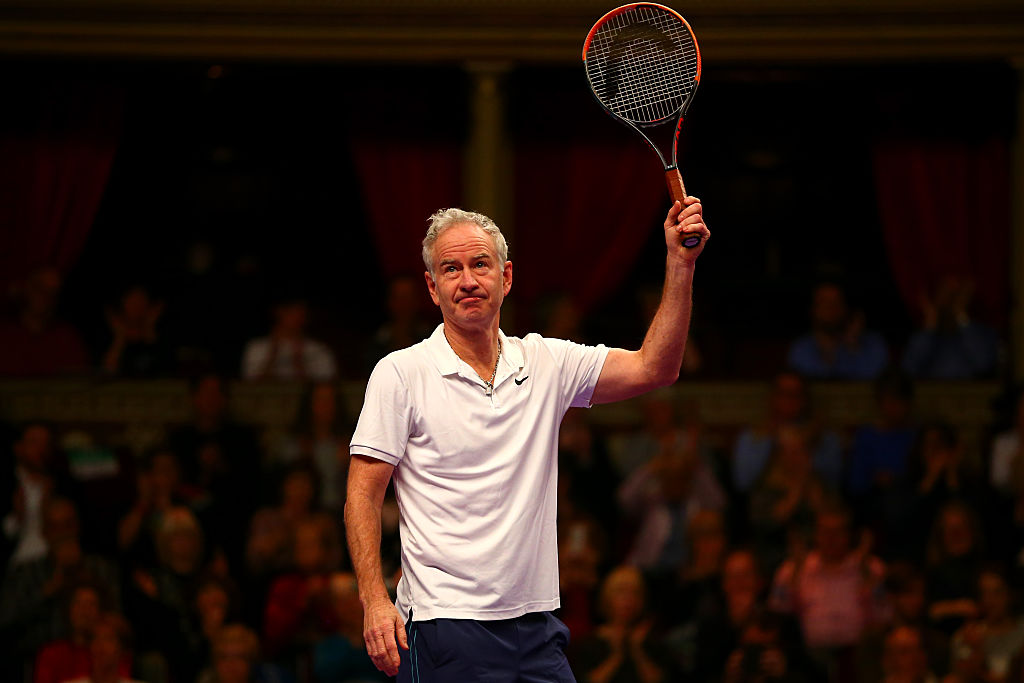 Back in the late 1990s and early 2000s, Adam Sandler could do no wrong in making hit comedies. In Mr. Deeds, Sandler plays a small-town blue-collar type that heads to New York City as heir to a billion-dollar empire. He goes out for a night on the town that includes a little mischief with notorious tennis bad boy John McEnroe.
5. Cam Neely in Dumb and Dumber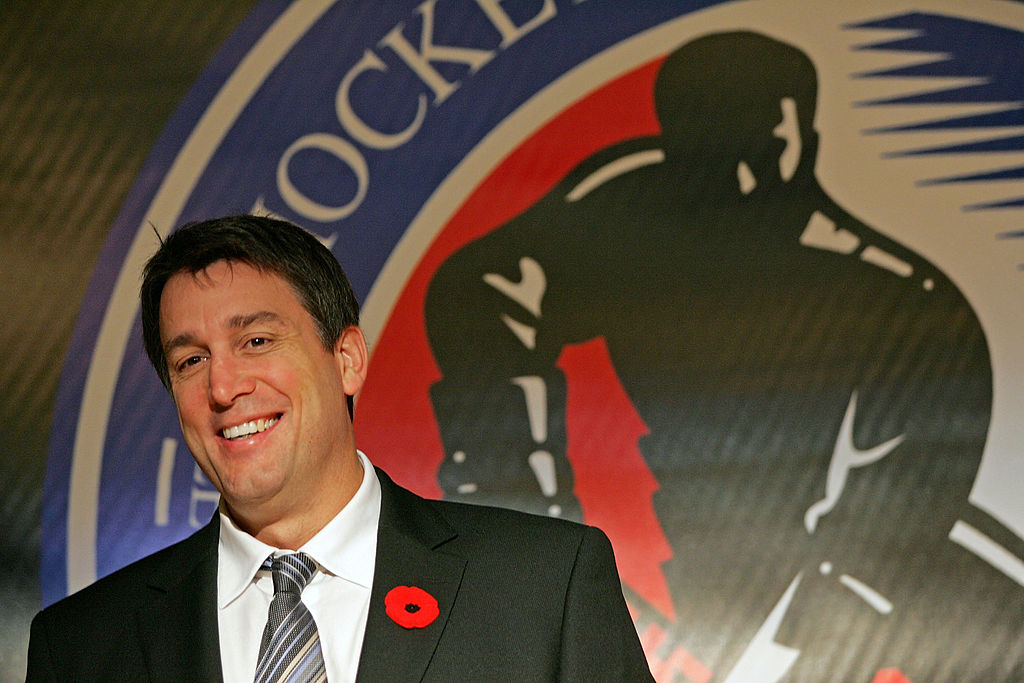 There's probably a large segment of movie-watchers that have seen Jim Carrey and Jeff Daniels' 90's cult classic Dumb and Dumber and not even realized there was a cameo in the film. Cam Neely, a former right winger for the Vancouver Canucks and Boston Bruins, may now be more famous for his role as "Sea Bass" in the movie than he is for playing hockey. In one of the most memorable scenes in the movie, Neely and the two protagonists have a run-in at a diner.
4. Patrick Ewing in Senseless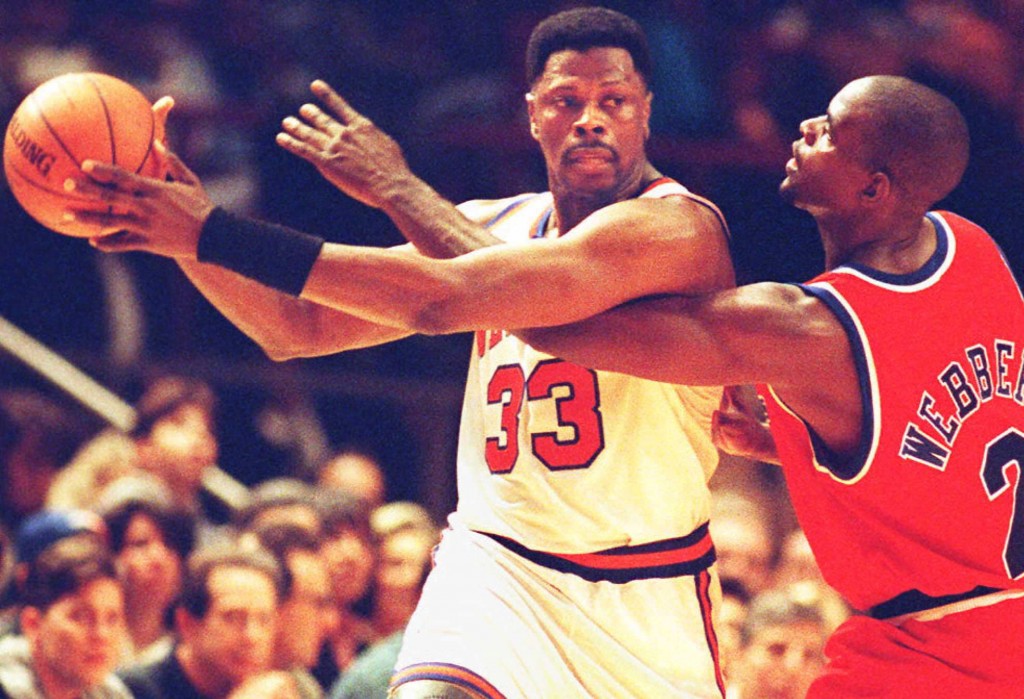 Senseless, a little-remembered 1998 film starring Marlon Wayans about a college student competing for a job while using experimental drugs. After taking an extra dose, Wayans' character finds out that for a day, only four of his five senses will function properly at one time. This brings about a scene at Madison Square Garden where his sight leaves him and Wayans ends up sitting on the bench making fun of New York Knicks center Patrick Ewing.
3. Lance Armstrong in Dodgeball
In Dodgeball, a comedy classic starring Vince Vaughn, a team of misfits form a dodgeball team to try to win a tournament that will allow them to keep a failing gym open with the prize money. Simple enough, right? Towards the end, Vaughn's character gets paid off to throw the tournament and heads to the airport to fly home. Once there, he runs into cycling champion Lance Armstrong, who gives him a memorable speech on not giving up. This cameo would be a lot better without two things: Armstrong's awful delivery and the revelations about his steroid use.
2. NBA stars in Space Jam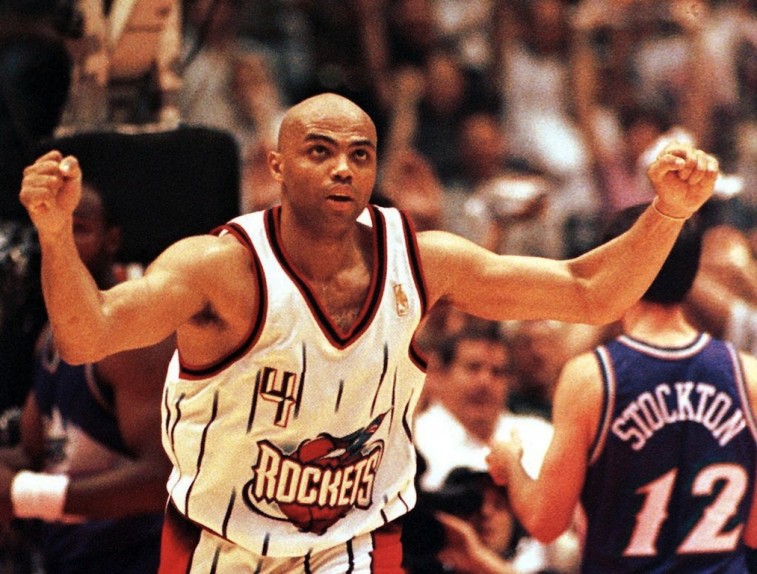 Any kid that grew up in the 1990s remembers the movie Space Jam. It was a crossover between two cultural icons: Michael Jordan and The Looney Tunes. Bugs Bunny and the gang get Jordan to help when they're forced to square off against a team of super aliens known as the MonStars in a basketball game. What's often forgotten are the cameos from real NBA players who have their playing skills stolen from them, including Charles Barkley, Patrick Ewing, Muggsy Bogues, Larry Johnson, and Shawn Bradley.
1. Kareem Abdul-Jabbar in Airplane!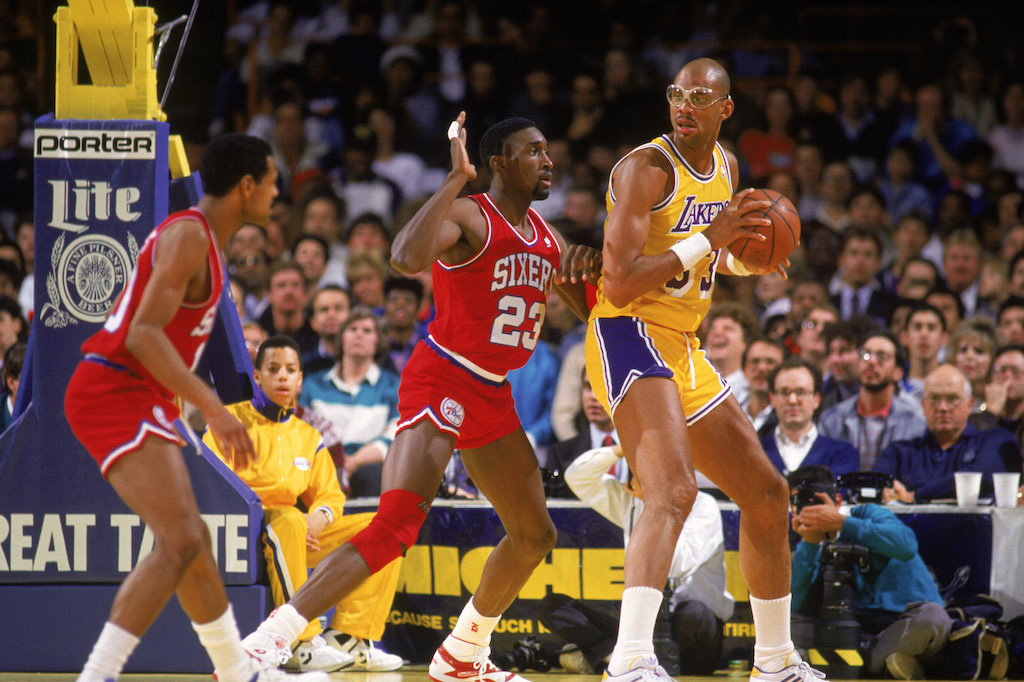 Another Leslie Nielsen classic, and one of the funniest movies ever made, Airplane! features an excellent cameo by none other than former basketball superstar Kareem Abdul-Jabbar, playing co-pilot Roger Murdock. He has a run-in with a young kid whose dad thinks little of his defensive abilities and hustle in running up the court and Abdul-Jabbar delivers a pretty good line.