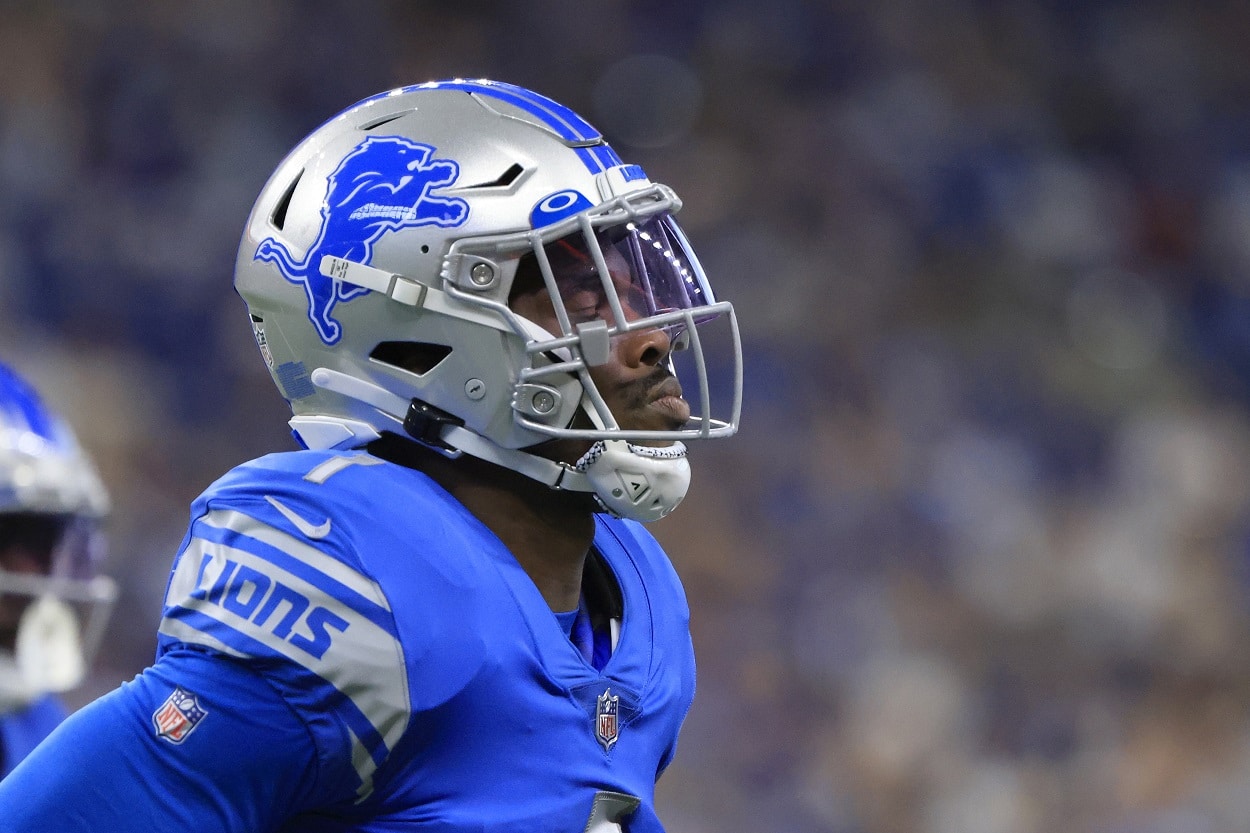 A Forgotten First-Rounder Is Finally in Position to Go From Draft Bust to Building Block With the Lions
Lions cornerback Jeff Okudah is finally ready to live up to his draft pedigree.
It didn't take long for Joe Burrow to prove he deserved to go No. 1 overall in the 2020 NFL Draft. And it certainly didn't take long for everyone to realize Justin Herbert should have gone higher than sixth overall. And even though Chase Young (No. 2 overall), Andrew Thomas (No. 4 overall), and Tua Tagovailoa (No. 5 overall) have yet to become bonafide stars, all three have shown flashes of what made them top-10 selections. 
Notice a name missing from that group? 
After Young followed in Nick Bosa's footsteps by becoming the first defensive player selected in his class, fellow Ohio State star Jeff Okudah went No. 3 overall to the Detroit Lions.
The highest-drafted defensive back since former Buckeyes standout Shawn Springs got selected third overall in 1997, the talented cornerback has quickly gone from being a high-profile prospect expected to become the face of Detroit's defense to having to battle for a starting job. 
Needless to say, Okudah's NFL career hasn't gone as planned. 
But brighter days could be ahead for an often-overlooked member of a 2020 draft class that's produced stars like Burrow, Herbert, Justin Jefferson, Jonathan Taylor, Tristan Wirfs, and Trevon Diggs.
Injuries have kept Jeff Okudah from living up to his draft pedigree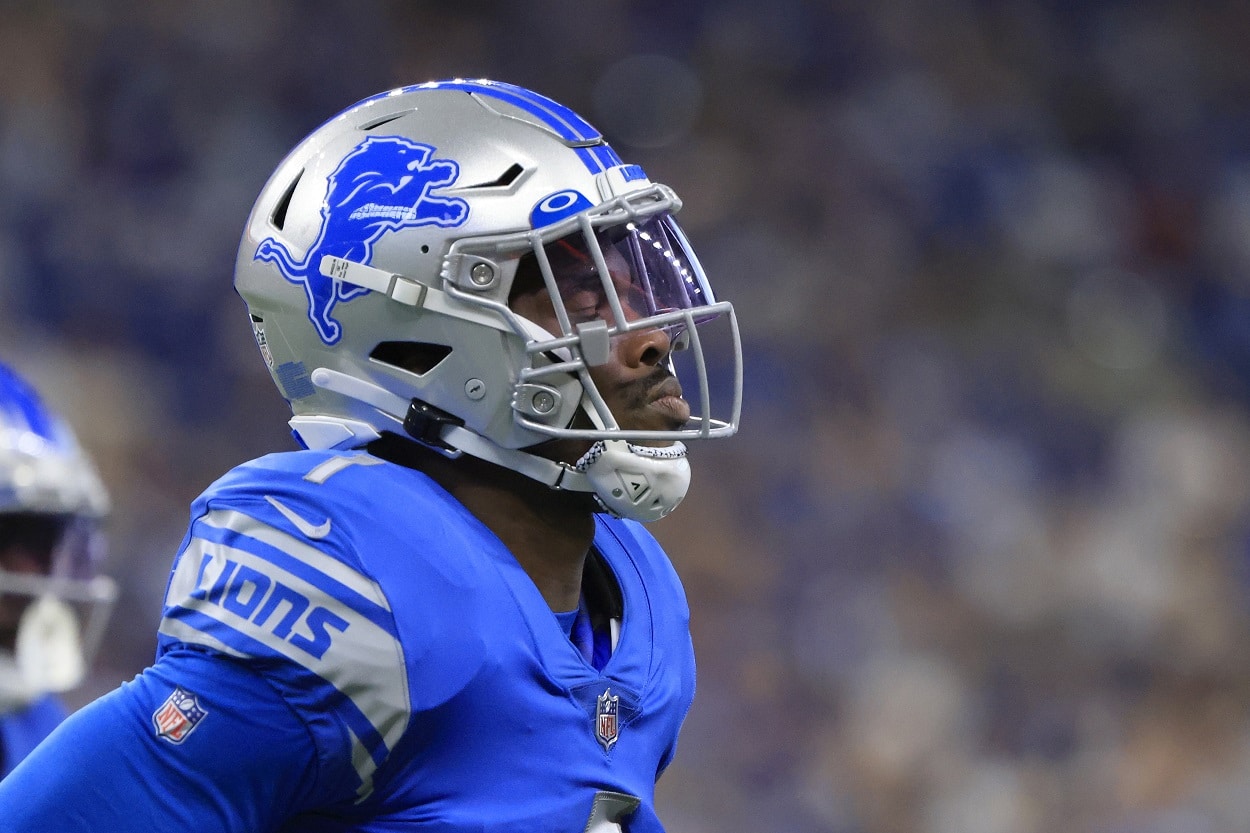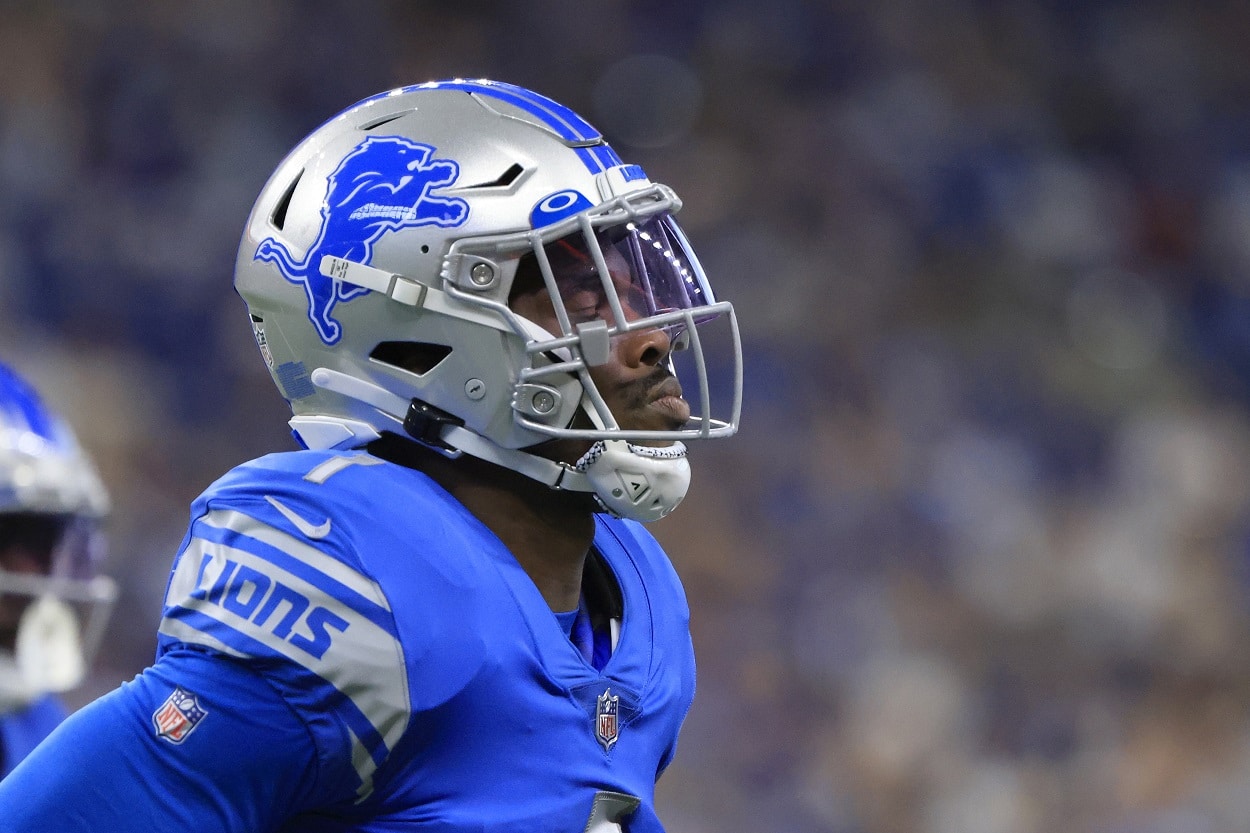 The consensus No. 1 cornerback in his class, Jeff Okudah didn't wait long to hear his name called on draft night. However, it also didn't take long for the injury bug to bite the physically gifted defender. 
A hamstring ailment suffered in training camp forced the 2019 unanimous All-American to miss the Lions' season opener. Okudah returned in Week 2, but he did not impress with his play.
By the time he landed on injured reserve in December after undergoing surgery on a core muscle injury, quarterbacks had completed 41-of-53 attempts (77.4%) for 594 yards and two touchdowns when targeting the 6-foot-1, 202-pound corner. 
Unfortunately for Okudah, his opportunity to take a much-needed second-year leap vanished when he ruptured his Achilles in a Week 1 matchup against the San Francisco 49ers. Instead of locking down receivers and justifying his draft pedigree, he spent essentially the entire 2022 season on the sidelines. 
Once viewed as a key building block of the Lions' rebuilding project, Okudah's back-to-back injury-shortened campaigns inspired doubt about his ability to live up to being the No. 3 overall pick. 
Luckily for the Lions, their patience may finally be rewarded.
Don't call Okudah a draft bust just yet
As a testament to how far his stock had fallen, Okudah started the summer as Detroit's second-team corner. However, a strong training camp and preseason put the 2020 first-rounder in a position to move up the depth chart.
Following the Lions' preseason finale loss to the Pittsburgh Steelers, head coach Dan Campbell confirmed Okudah won the starting cornerback job over veteran Will Harris. Clearly, the third-year pro earned the trust of defensive coordinator Aaron Glenn to secure the spot opposite 2019 fifth-round pick Amani Oruwariye, who broke out with six interceptions and 11 passes defended in 2021. 
"Love where Jeff is going, love how he did step up to the challenge," Campbell said. "He answered the bell. He wasn't afraid of the competition, and he went after it, and I would say he's earned him a spot." 
Obviously, Okudah faces an uphill battle to shed the injury-prone tag, and he also has to show he can consistently cover receivers and make plays on the ball over the course of a full NFL schedule–not just in spurts.
But after two frustrating seasons that caused him to fade into the background, there's no doubt the arrow is pointing up for the 23-year-old New Jersey native.
Can the Lions' defense take a substantial leap forward in 2022?
Just one team (the lowly New York Jets) allowed more points than the Lions a year ago. So, in many ways, the only way for Campbell's squad to go is up in 2022.
And based on their depth chart—one that includes multiple first-rounders along the defensive line and the secondary—it's easy to see why there's reason to believe the Lions will make a marked improvement in keeping opponents out of the end zone. 
Besides having a healthy, motivated version of Okudah lining up across from Oruwariye, Detroit has the makings of a dangerous defensive line. Veterans Charles Harris and Michael Brockers give Glenn two rock-solid pieces up front to complement No. 2 overall pick, Aidan Hutchinson.
If the explosive, tenacious rookie defensive end delivers the type of impact he did at the University of Michigan, the Lions will have a chance to make life difficult for quarterbacks. 
Of course, Detroit still has to face Aaron Rodgers twice a year. The Kirk Cousins-led Minnesota Vikings may boast the best receiver in football in the form of route-running savant Justin Jefferson.
And with Matt Eberflus replacing the overmatched Matt Nagy in Chicago, second-year quarterback Justin Fields could certainly become a problem sooner than later. 
Still, don't sleep on the Lions taking a solid leap in 2022. With a coaching staff that clearly has buy-in from the players and a roster that features several high-profile draft picks (including rookie wideout Jameson Williams), Detroit definitely won't be a three-win team again. 
And if Jeff Okudah plays up to his potential, Dan Campbell might just coach a playoff game sooner than later.
Stats courtesy of Pro Football Reference
Like Sportscasting on Facebook. Follow us on Twitter @sportscasting19 and subscribe to our YouTube channel.