Former All-Pro LB Shawne Merriman Believes Antonio Brown's on-Field Meltdown Will Cost Him His Career
Antonio Brown had a historic-level meltdown during the Tampa Bay Buccaneers' Week 17 win over the New York Jets. That's been well-documented up to this point. While there's still been a significant level of confusion as to what prompted the on-field tirade from Brown, that hasn't stopped people from chiming in on what they think this means for AB and his future career in the NFL.
Most recently, former All-Pro linebacker Shawne Merriman expressed a somber opinion on the matter. He thinks this incident is enough to end Brown's career altogether.
Shawne Merriman believes Antonio Brown's NFL career is over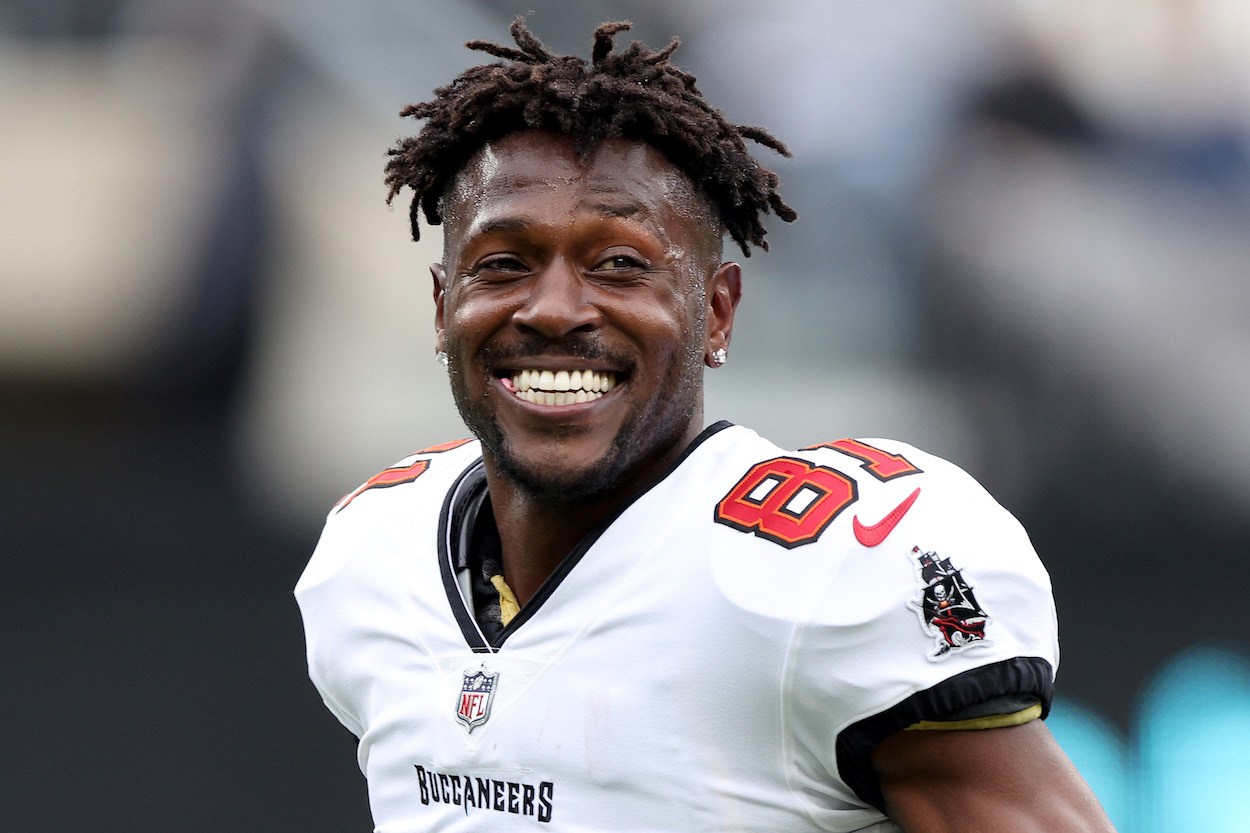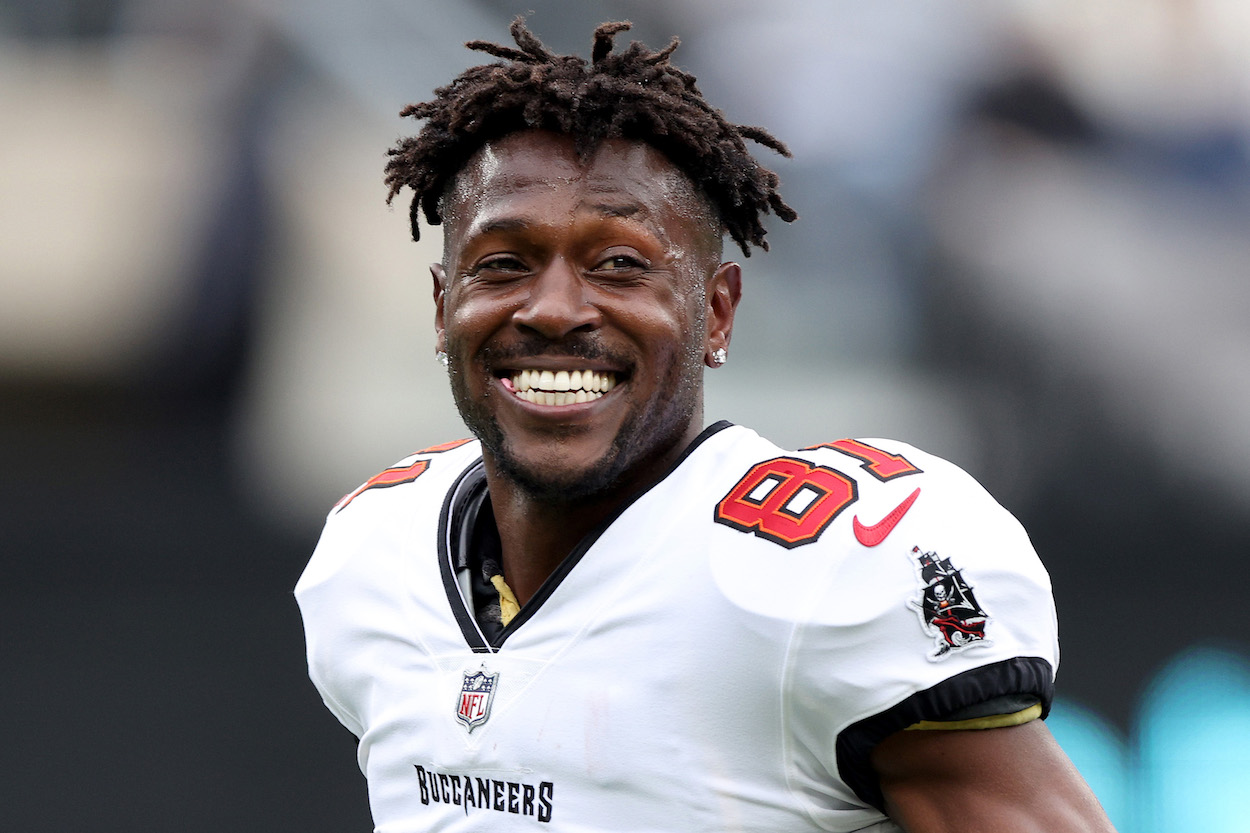 Speaking with gambling.com on the Brown situation, Merriman didn't mince words. He flat-out said "no" when asked if he felt Brown would get another shot with a new NFL team.
"No," said Merriman. "People are saying you can get second chances, no. Not doing that" Because you know what? If you're a great talent, the NFL will deal with some off-the-field issues. They will. But they won't deal with on-the-field issues because on-the-field affects how you play. It doesn't matter how great you are; if you're not available because of your actions on the field, it doesn't matter how great you are.
Earlier in the conversation, Merriman expressed a level of sympathy toward the situation. He labeled Brown a "certified Hall of Famer" and stated, "We just watched somebody destroy everything they've worked for."
It's hard to disagree with Merriman's points regarding Brown. The former Buccaneers wide receiver is an elite talent — no one doubts that. However, his frequent antics have cost him a shot at a truly outstanding career. It's undoubtedly a case of someone destroying everything they worked for.
The Buccaneers officially released AB on January 6
After the Jets game, there was some confusion regarding Brown's official status with the Buccaneers. Head coach Bruce Arians claimed he was cut immediately after the win, while the transaction wire claimed otherwise.
However, after a few days of job-limbo for AB, he was officially released on Thursday, January 6.
Technically speaking, Brown is free to sign with a team of his choosing moving forward. Several playoff-bound teams could use an extra boost at wide receiver. However, as Merriman states, it's hard to imagine an organization willing to give him yet another second chance.
Tampa Bay (with Tom Brady) truly felt like AB's last chance at NFL redemption.
What next for Antonio Brown?
Moving forward, the road is pretty murky for Brown. Questions have already popped up regarding a potential NFLPA situation between Brown and the Buccaneers. If Arians tried to make Brown play injured, some legal issues could arise from the Bucs releasing him.
However, Arians' side of the story is quite different, and Brown prancing around the field as he departed has everyone struggling to believe he was significantly hurt.
Either way, Brown's path back to the NFL will be long and challenging if he decides to take that route. He'd have to show noticeable character changes to convince an NFL team to pay him real US dollars. In the meantime, he can always work on his rap career.
Like Sportscasting on Facebook. Follow us on Twitter @sportscasting19.