Former All-Pro Linebacker Chris Spielman was Forced to Retire Due to Devastating Neck Injuries
Chris Spielman spent 10 seasons in the NFL and had a lot of success. Spielman was named to multiple Pro Bowl teams during his career, and he could have played longer if it wasn't for multiple injuries.
He spent the majority of his career playing for the Detroit Lions. In 1999 he was forced to retire after suffering a neck injury, and his career was over after 10 seasons.
Chris Spielman was a star before he entered the NFL
RELATED: Why Are NFL Players Opting Out and How Much Do They Still Get Paid?
In high school, Spielman was awarded the Dial Award for the national high school scholar-athlete of the year in 1983. Spielman was so popular that he was the first high school athlete to have his picture on a box of Wheaties. After a successful high school career, Spielman attended Ohio State University.
At Ohio State, Spielman continued to have success on the football field. He was a two-time All-American and won the Lombardi Award as the best college football lineman or linebacker. During his senior year, he was named Ohio State's team MVP and received the Chic Harley Award, which is awarded to the top college player.
After receiving his degree from Ohio State, Spielman was set to begin his NFL career.
Chris Spielman had success when he entered the NFL
Spielman had success on every level. The Detroit Lions drafted him in the second round of the 1988 NFL draft. Spielman immediately made an impact when he joined the Lions. He started in all 16 games during his rookie season and finished the season with 153 combined tackles. Spielman was always one of the best defensive players on the field, and he made his presence known as well.
During his second season, he was named to his first Pro Bowl and quickly became a fan favorite in Detroit. Spielman had a lot of success playing in Detroit. During his time in Detroit, he helped the team to four playoff appearances, two NFC Central titles, and a berth in the 1991 NFC Championship Game. The Lions had one of the top defenses in the NFL during the mid-1990s, and Spielman was the captain of the defense.
In 1993 and 1994, he was named the team's defensive MVP. He played in four Pro Bowls as a member of the Lions, and he spent his final two seasons with the Buffalo Bills.
Chris Spielman had to end his season due to injuries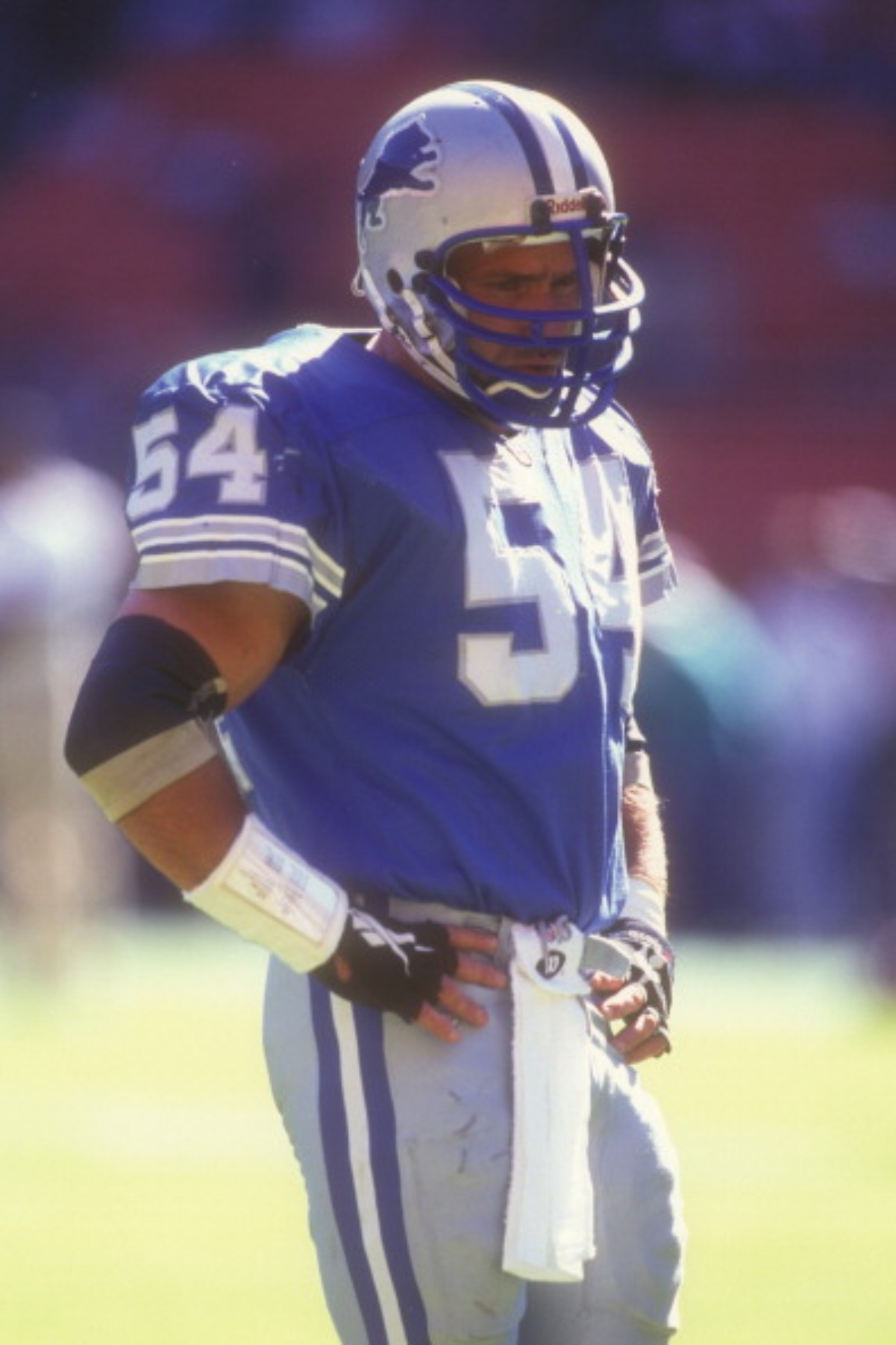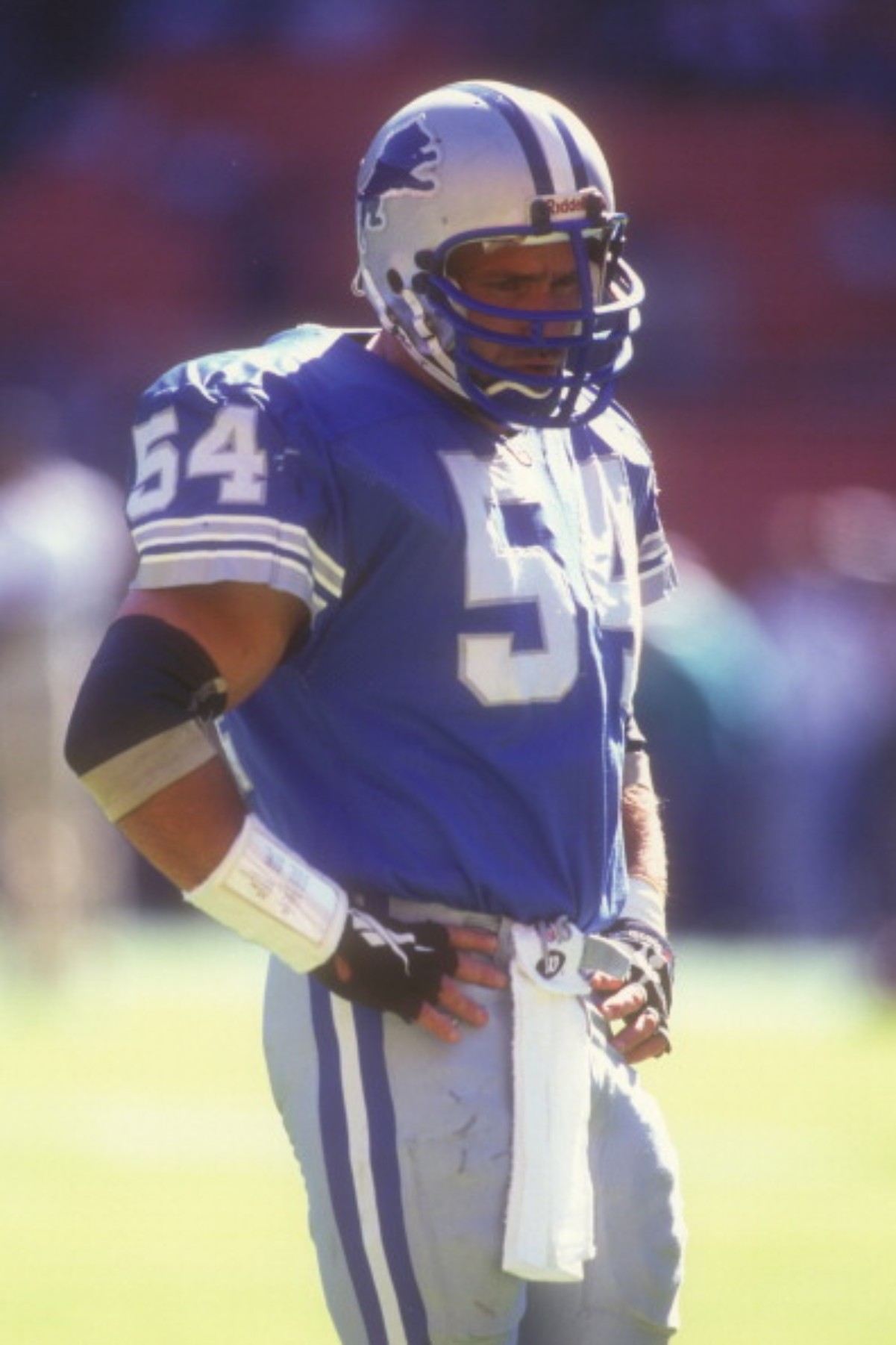 During his time in Detroit, Spielman finished as the all-time leader in career tackles with 1,020. He had 10 sacks, four interceptions, 13 forced fumbles, and 17 fumble recoveries during his time with the Lions. Spielman was the first Lion to lead the team in tackles seven consecutive seasons since 1973.
He spent his final two seasons with the Bills, and during the 1996 season, he set a personal record with 206 tackles. Spielman continued to play at a high-level now that he was a veteran, but he was bit by the injury bug. In 1997, his season was limited due to a neck injury that required spinal surgery.
After sitting out the 1998 season, he made a return for the 1999 season. Unfortunately for Spielman, he did not get a chance to play because he suffered another neck injury that forced him to retire. He finished his career with 1,181 solo tackles, 10.5 sacks, and six interceptions. In 2010, he was inducted into the College Football Hall of Fame. If it wasn't for the numerous neck injuries, Spielman could have had a longer NFL career and could have continued to make an impact on the field.
All stats are from www.pro-football-reference.com