Former AlphaTauri F1 Racer Daniil Kvyat Has NASCAR on His Mind, so Could a Switch to Oval Racing Be in the Cards for This Racer Without a Ride?
Russian-born Formula 1 driver Daniil Kvyat could be eyeing a switch to NASCAR. The former AlphaTauri driver lost his seat at the end of 2020 to Yuki Tsunoda and has been staying in the F1 paddock as Alpine Racing's reserve driver — a role that would only see him take a race start if Fernando Alonso or Esteban Ocon couldn't.
Since losing his regular drive in Formula 1, Kvyat has been linked to a Formula E seat in 2022 but has yet to make a formal announcement and may still be weighing options for his future.
A crash course in NASCAR racing
Kvyat was in attendance for the NASCAR race at Martinsville Speedway. He was a guest of the Stewart-Haas Racing team and was shown around the paddock by team drivers Cole Custer and Chase Briscoe.
There's a lot to learn moving to a different series. Stock cars may not be as complex as F1 racers, but the systems, driving style, and how the crews work to make a car competitive all take time to master.
The main challenge is switching from road course to oval track racing. Kvyat has no experience on ovals, and coming to grips with the techniques necessary to get the most out of a stock car would be made all the more difficult by having 43 other hungry competitors vying for the same piece of tarmac.
Racers tend to embrace challenges, so it shouldn't take Kvyat long to get into the groove of hustling a 3,400-pound stock car around the track.
Haas F1 team principal weighs in on a move to NASCAR
Speaking on the Stewart-Haas Racing Podcast, Guenther Steiner, Haas F1 Team Principal, had this to say about Kvyat's potential move to tin-top racing: "Many drivers want to try it. Some are moving to Indycar too.
"This is a big step for them, as those series are very different – it's like imaging going from NASCAR to Formula 1. It's not just the driving but the entire system.
"Mick (Schumacher) was at the race in Texas, and Daniil Kvyat will come to the race in Martinsville. Everyone who goes to NASCAR asks me, 'Hey Gunther, can you set me up with someone?'
"Daniil will stop by to see if there are any interesting options for him because, at the moment, he is not racing in Formula 1."
Kyvat would be in good company with other Formula 1 drives who have made the switch to NASCAR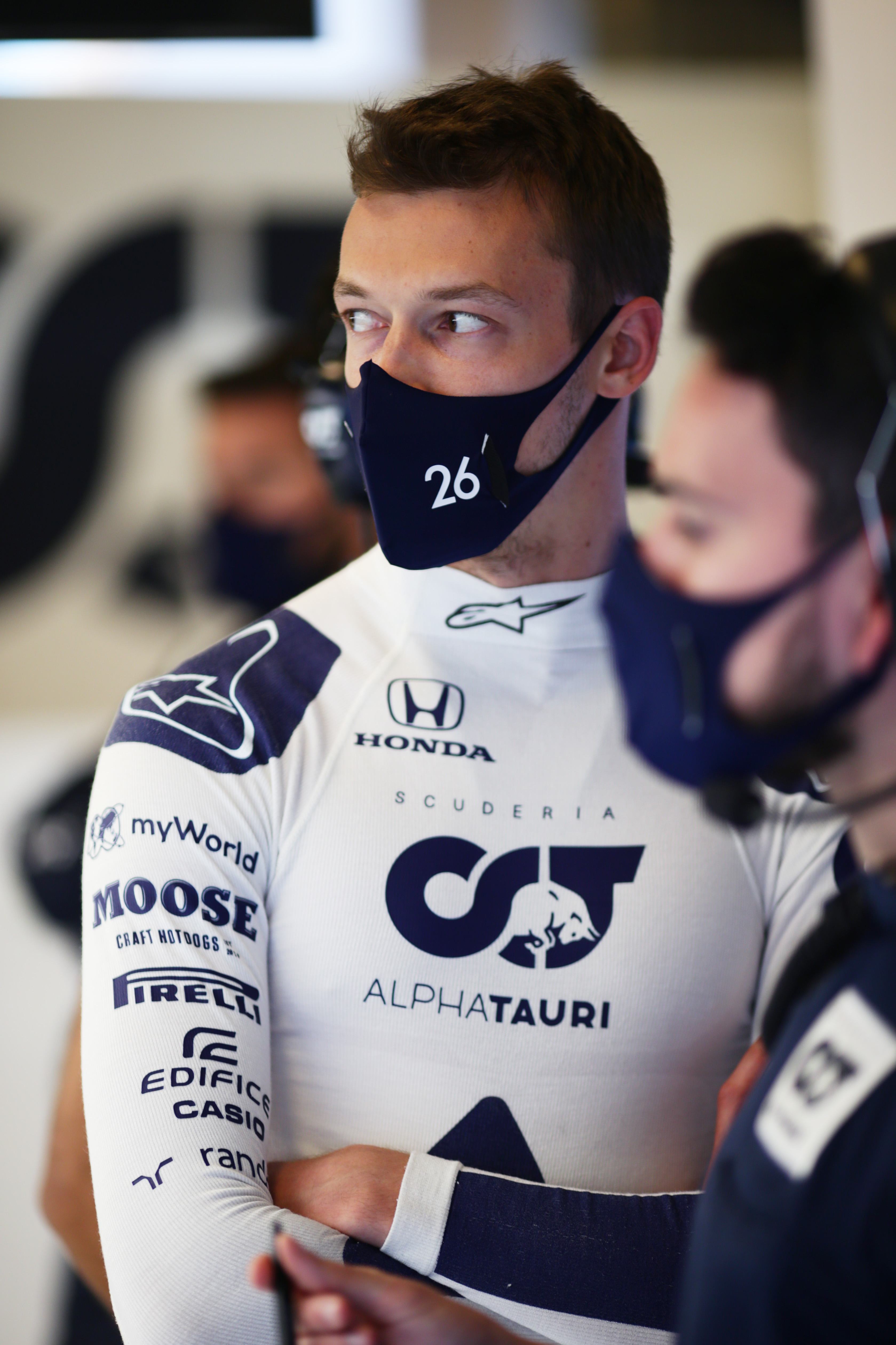 NASCAR has always held a fascination for current and former Formula 1 drivers. Many have made the switch to America's top closed-wheel race series. It offers drivers top-level competition in front of massive crowds with a real chance to find success.
In recent years some of the more famous drivers to make the switch have included Juan Pablo Montoya, who took the plunge with Chip Ganassi after his Formula 1 career famously imploded in mid-2006.
Nelson Piquet Jr., son of three-time Formula 1 World Champion Nelson Piquet Sr., won at Road America in an Xfinity Series race in 2012. 1997 Formula 1 World Champion Jacques Villeneuve moved to the NASCAR Truck Series in 2007. On one of his famous gap years, 2007 Formula 1 World Champion Kimi Raikkonen competed in the Xfinity Series and Truck Series during the 2011 season.
American ace and former Red Bull Racing Formula 1 driver Scott Speed also switched to NASCAR after his career in the pinnacle of motorsport ended in 2007.
Plenty of world-class talent exists in NASCAR, and no Formula 1 driver has had an easy time making the switch. If Daniil Kvyat is to be successful, he will essentially need to forget all that he has learned in Formula 1. Kvyat would need to adapt to the heavier cars in NASCAR and get used to running nose-to-tail on highspeed ovals.
It is always exciting to see drivers from other disciplines apply themselves to NASCAR, and Kvyat would undoubtedly relish the challenge of NASCAR's superspeedways. He has no racing commitments beyond his reserve role at Alpine, so there is a real possibility we could see the Russian ace in a one-off event or even commit to an entire season.
Given that he was in and around the paddock at Martinsville, it's starting to look like a real possibility.
Related: Pato O'Ward Will Not Tell a Lie, IndyCar Driver Has an Eye for Future Move to Formula 1 Series