A Former Bears All-Pro Strongly Argues He's The GOAT Kick Returner And Should Be The 1st in the Pro Football Hall of Fame
The Chicago Bears enjoyed the luxury of fielding one of the most dangerous ball carriers in NFL history. Devin Hester made a successful career out of returning kickoffs and punts. A modern-era nominee for the 2022 Pro Football Hall of Fame class, Hester strongly believes he belongs in conversations with the greats.
The Bears legend makes a rock-solid case, too.
Devin Hester made the transition from defense to special teams star
Coming out of high school, Devin Hester was a five-star prospect and the No. 3 athlete in 2002, according to 247 Sports. He starred at Suncoast High School in West Palm Beach, Florida.
Due to his speed and overall athleticism, Hester garnered attention from major college football programs, including Florida State, Georgia, and NC State. He ultimately chose the University of Miami (FL) to be close to his family, he told Shannon Sharpe on the Club Shay Shay podcast.
During his time with the Hurricanes, Hester played more defense than offense. He started playing defensive back as a sophomore, and earned the starting cornerback job. He recorded a team-leading four interceptions in 2004.
Hester said that Miami's defensive coordinator didn't like all of the attention he was receiving heading into his junior season. The coach demoted him to third-string corner.
Hester quickly turned his attention to special teams. "I'm gonna be the best kick returner and punt returner there is," he said. He never looked back.
Hester says he's the greatest return specialist of all time after his dominance with the Bears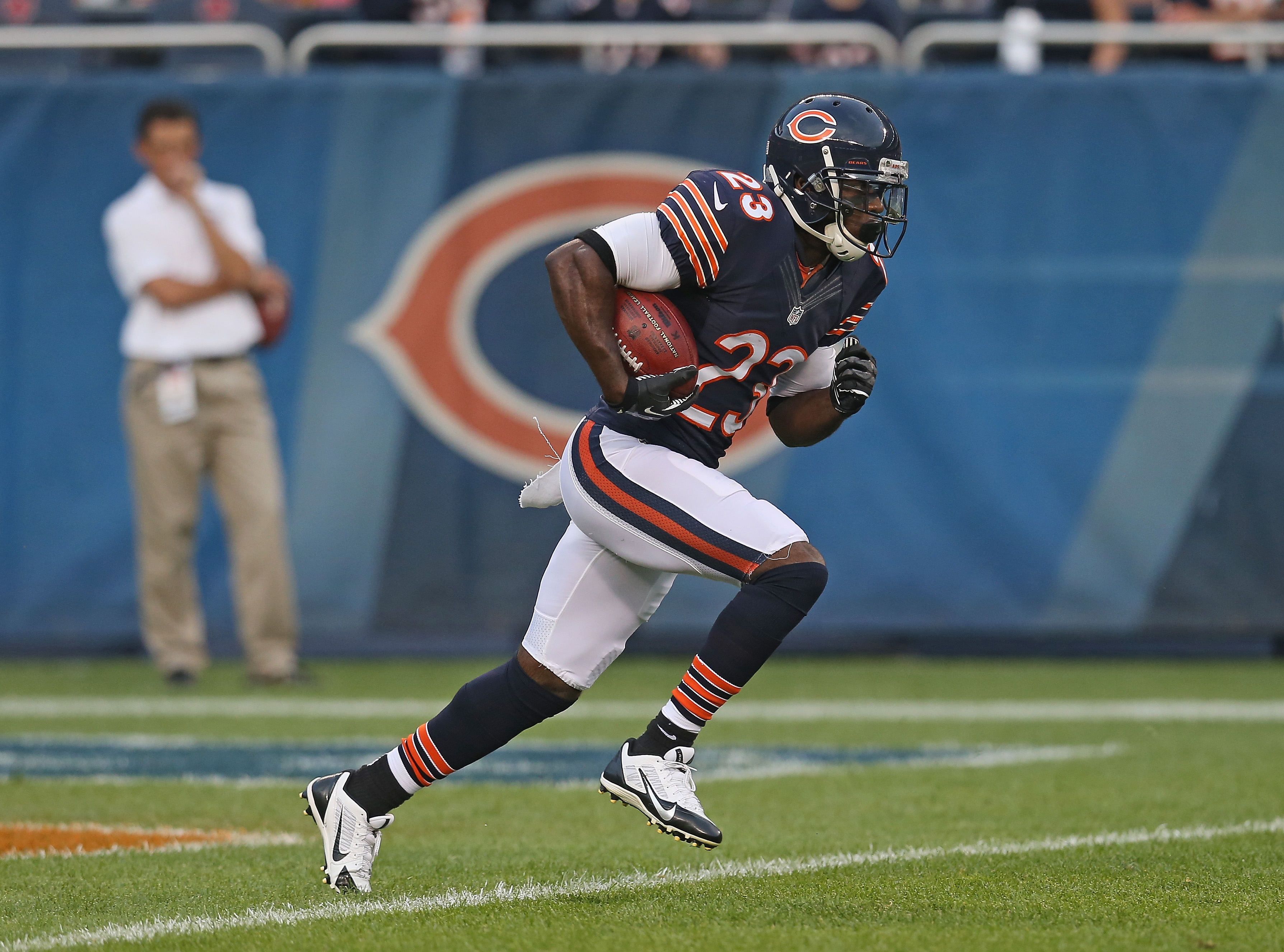 The Chicago Bears drafted Devin Hester with the No. 57 overall pick in the 2006 NFL Draft. The Bears brought him in to be a dynamic wide receiver and return specialist.
The Florida native barely played receiver as a rookie but established himself as a legitimate return threat. He returned 20 kickoffs for 528 yards and two touchdowns. Hester also returned 47 punts for 600 yards and three touchdowns.
Hester led the NFL in punt return yardage and touchdowns, earning him a spot on the 2006 All-Rookie Team and a Pro Bowl selection.
The former Hurricanes star played eight seasons in Chicago. He finished with 3,241 punt return yards, 5,504 kick return yards, and 18 total touchdowns during his tenure with the Bears.
One of Hester's most memorable moments in a Bears uniform took place in Super Bowl XLI when he returned the opening kickoff for a touchdown against the Indianapolis Colts.
When asked if he believes he's the GOAT return specialist, Hester emphatically responded saying, "Most definitely."
Devin Hester should be a 1st ballot Hall of Famer
Devin Hester finished his career with stints for the Atlanta Falcons, Baltimore Ravens, and Seattle Seahawks. However, he did the majority of his damage with the Bears.
The 38-year-old earned four Pro Bowl and three NFL All-Pro selections. He currently holds the record for most non-offensive touchdowns (20) in NFL history, ahead of all-time greats like Deion Sanders, Rod Woodson, and Ed Reed.
Hester also ranks No. 46 all-time in all-purpose yardage, racking up 14,455 yards over his 10-year career.
The NFL released 123 modern-era nominees for the 2022 Pro Football Hall of Fame class, and Devin Hester's name sticks out. Although listed as a wide receiver, he made his money as a return man.
There may never be another returner like Devin Hester. Sure, there will be players just as, if not more talented, than the former Bears star. However, the league has changed the way kicks are returned in today's game.
The NFL moved kickoffs up, allowing kickers to kick the ball out of the end zone more often. Wedges are also no longer allowed due to the increased emphasis on player safety.
Devin Hester's records may never be broken. He changed the special teams game and should be a surefire Hall of Famer.
All stats courtesy of Pro Football Reference
RELATED: Pro Football Hall of Fame Nominee Jared Allen Doesn't Like NFL Football Anymore: 'I'd Just Like to See Some More Old-School Guys'