Former Boxing Champ Pernell Whitaker Evicted His Mother to Help With Financial Problems
Boxing is a hard sport to get into if you want to be a boxer. If you're good at it, you can make a lot of money being a professional boxer. But, like in other sports, it's also very easy to lose all that money very quickly. That's what happened to Pernell Whitaker that ultimately forced him to evict his own mom.
A quick look at Pernell Whitaker's boxing career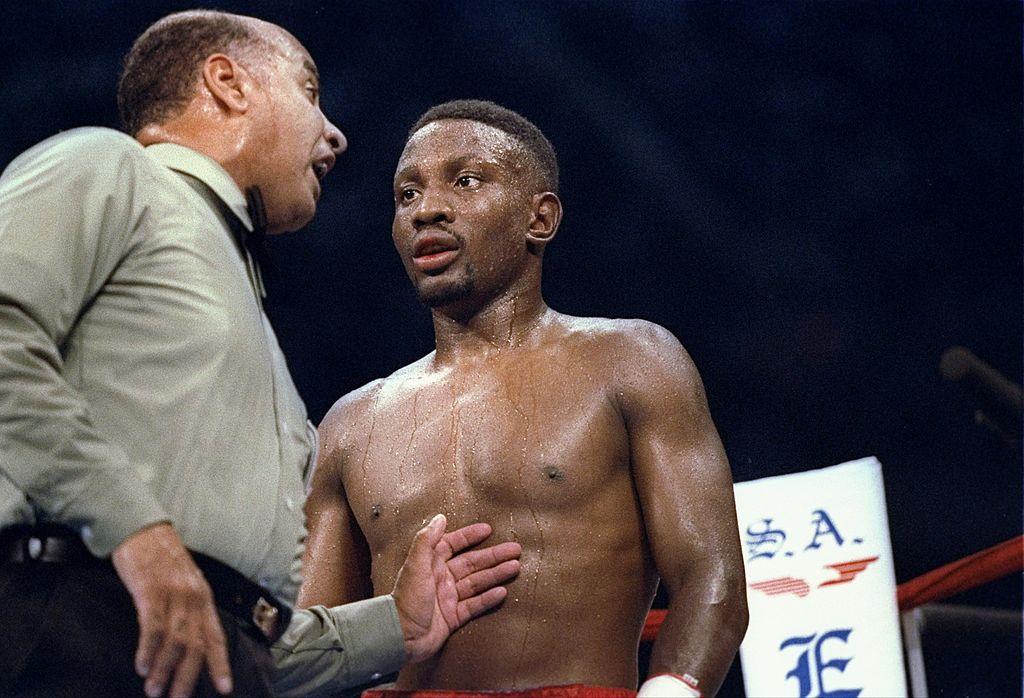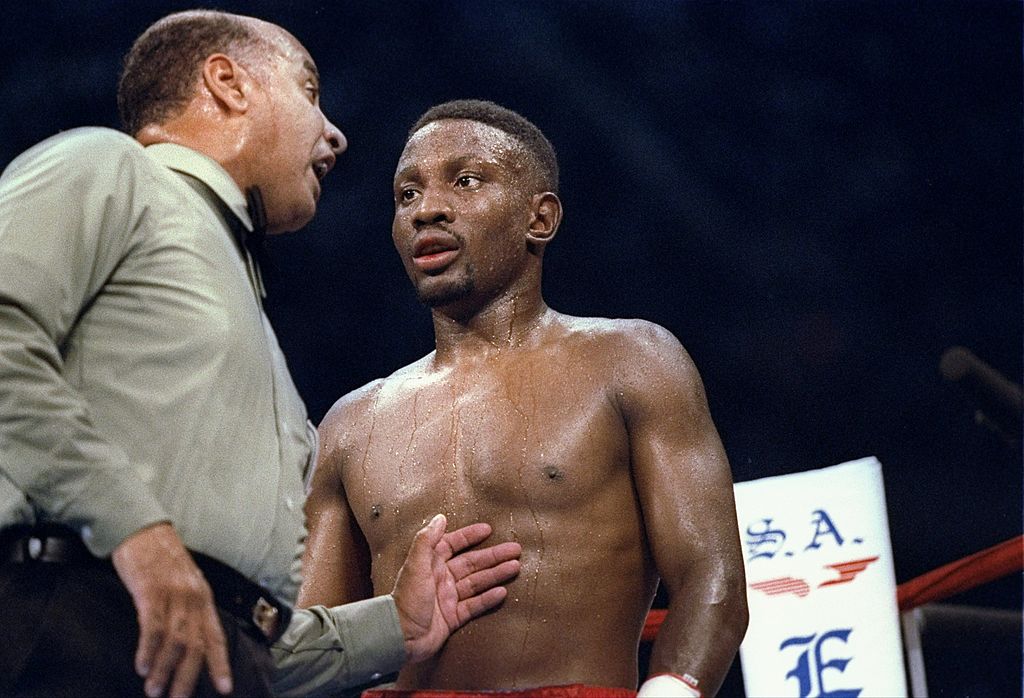 After coming home with an Olympic gold medal in boxing in 1984, Whitaker was ready to start his professional career. He was 20 years old, and his win at the Olympics gave him an easy path to the top of the food chain. In fact, in his 12th fight, Whitaker fought and beat Floyd Mayweather's uncle, Roger Mayweather.
Whitaker kept winning his fights, but in 1988, Whitaker lost a close decision to Jose Luis Ramirez. A year later, he'd avenge this loss and beat Ramirez in the rematch. Whitaker kept fighting and winning titles, and soon, he got to face one of the best boxers of the day, and perhaps, one of the best boxers, ever, Julio Cesar Chavez. 
Chavez had an undefeated 87-0 record at the time, and Whitaker had a record of 32-1 at the time. In this fight, the two men fought to a draw. In any case, Whitaker kept fighting and winning until 1997, when he fought and lost to Oscar De La Hoya.
Afterward, Whitaker fought three more times and he lost two of them. His other fight was originally a win that got overturned after he failed a drug test. 
Whitaker retired in 2001 with a record of 40-4 as well as the distinction of winning the world title in four different weight classes. Despite this success, Whitaker's finances weren't as successful. 
A declining net worth
The Richest says that, due to his fame and success in the ring, Pernell Whitaker made at least $5 million from boxing. This may not seem like a lot, but that was a lot of money in Whitaker's day.
In any case, Whitaker still lived a lavish lifestyle that he needed to pay for. So, Whitaker became a trainer, but training other boxers doesn't make as much money as fighting does. 
Plus, as ABC News reported, Whitaker also had a drug habit as well as other financial issues that he needed to deal with. For example, the $400,000 home that Whitaker had bought for his mom and his siblings 30 years ago still needed to be paid off.
As a result of these financial issues, Celebrity Net Worth estimates that, when Whitaker died in a car accident in 2019, he was worth about $250,000. 
That time Pernell Whitaker evicted his mother
Like ABC News said, one thing that Whitaker did in order to improve his financial situation in his later life was evicting his mom and his siblings.
Whitaker claimed that he tried to convince his mom and siblings to move away, but they refused. Whitaker also claimed that he tried to get his family to contribute to paying for the place, but they also refused. And so, Whitaker had to go through with the legal process of evicting his family.
The court ultimately ruled in Whitaker's favor. Whitaker described this victory as "beautiful moment." That said, his family, while they were heartbroken, according to ABC News, didn't hate Whitaker. 
In fact, Whitaker's older sister, Zelda Brown, said that, "He'll be a son forever until death do us part." Other members of the Whitaker family, according to ABC News, stepped in to make sure everyone who got evicted had a place to stay.