Former Broncos Legend Terrell Davis Almost Quit Football but Got Stuck in Japan
Terrell Davis had a relatively short NFL career considering his legacy. But what he did in his first four seasons still put him in the Hall of Fame. The retired running back joined the NFL 25 years ago with the Denver Broncos. Over the next few years, he helped usher in one of the best eras the team has ever seen. However, Davis almost bypassed football altogether. The story of why is bizarre, like so many aspects of Davis's life. 
Terrell Davis's Broncos career 
When the Denver Broncos drafted Davis out of Georgia, he was far from a surefire pick. While great compared to most, his college career was not enough to excited NFL teams — at least, not enough to take him in an early round. He spent his final three years in Georgia after transferring over from Long Beach State after one season, and after he graduated, his NFL career was a long shot.
However, when Davis took the field, the Broncos realized that they had a diamond in the rough. A sixth-round pick is often lucky to make it past practice squads, but Davis showed that he was different. He didn't just make it onto the Broncos; he made it into the starting lineup for 14 games as a rookie. With an aging John Elway by his side, Davis quickly became a household name. 
Grand opening, grand closing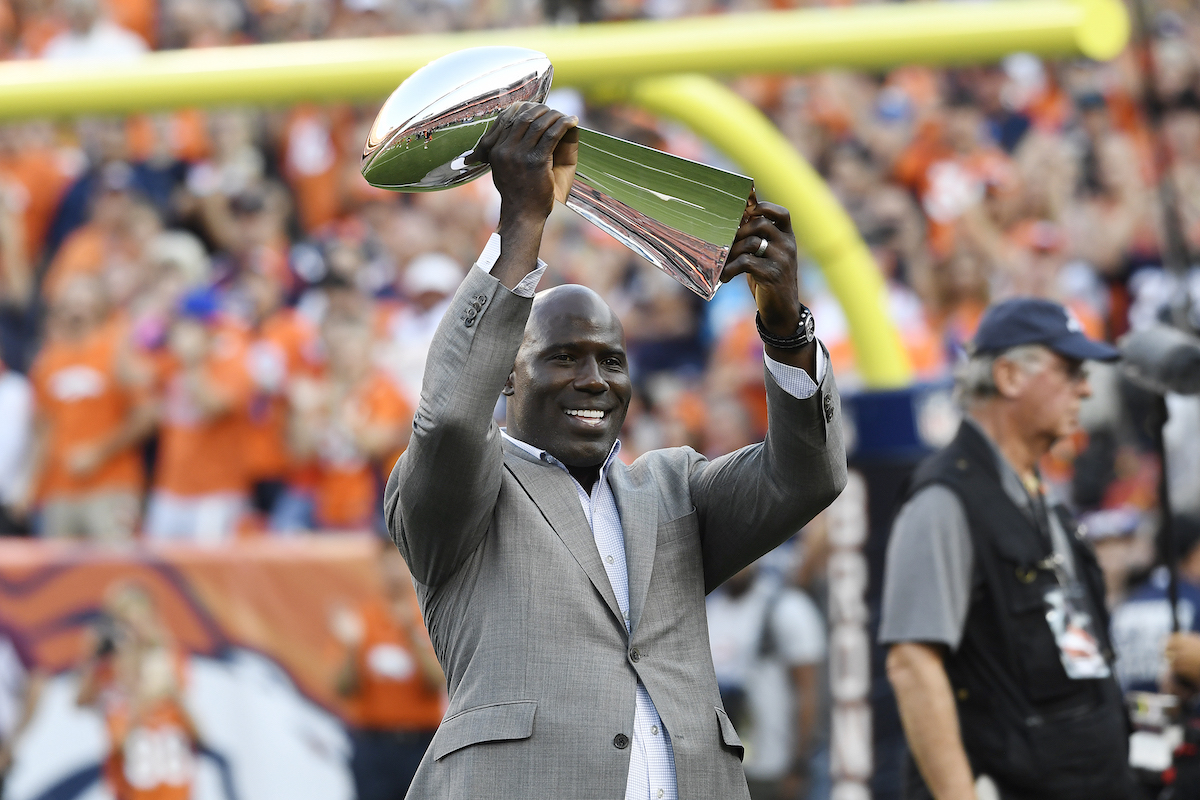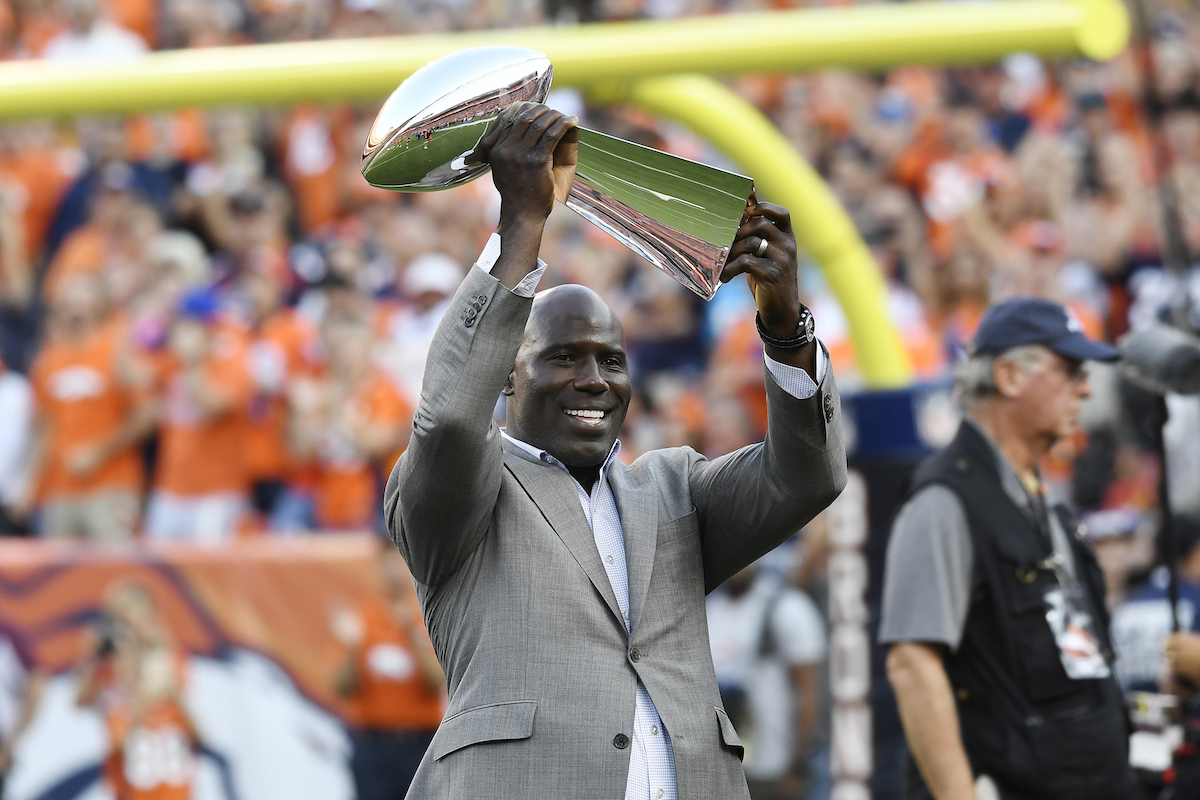 Davis's 1,000 yard, seven touchdown season was enough to show some promise, but it was the ensuing years that showed him to be a superstar. He capped off his unlikely rookie year with an All-Pro season in his second year in which he rushed for 1,538 yards and 13 touchdowns. The following year, Davis had an MVP-caliber season with 1,750 rushing yards and 15 touchdowns. The Broncos won the Super Bowl that season
While Davis already had a fantastic career with two All-Pro seasons, his 1998 season put him over the top. The Broncos also repeated their Super Bowl glory, but they also did so behind an MVP season from Davis after he rushed for 2,000 yards and 21 touchdowns. The Broncos, once again, were Super Bowl Champions. 
While Davis was just 26, says Bleacher Report, his body began to break down drastically after his MVP season. A knee injury in 1999 effectively ended his career, and while Davis tried to continue his career, he couldn't stay healthy. Had Davis been able to squeeze more out of his career, he may have been the best running back ever.
Despite this, he still may be in the running for the honor. However, if he had not had a fate with destiny, none of the accolades he received would have happened. 
Lost in translation
Before Davis's rookie season, the Broncos were in Tokyo for a preseason game against the San Francisco 49ers. There, Davis struggled with the practices and doubted his ability to make the team. Davis was ready to quit it all, but a happy accident prevented this from happening. He spoke to CNBC's The Profit about the incident. 
"I almost quit in training camp when I was in Tokyo, Japan, in preseason because I wasn't getting the opportunity to show them what I could do," Davis told the show. "I just felt like it wasn't for me. They had faster guys who were better than me at the time, and I got a little discouraged, so I wanted to quit… Fortunately, my Japanese wasn't so good, and I couldn't get a flight out of Japan to quit."
Luckily, that language barrier kept Davis with the team and on the field. Now a Hall of Famer, it may be the best thing that ever happened to him.