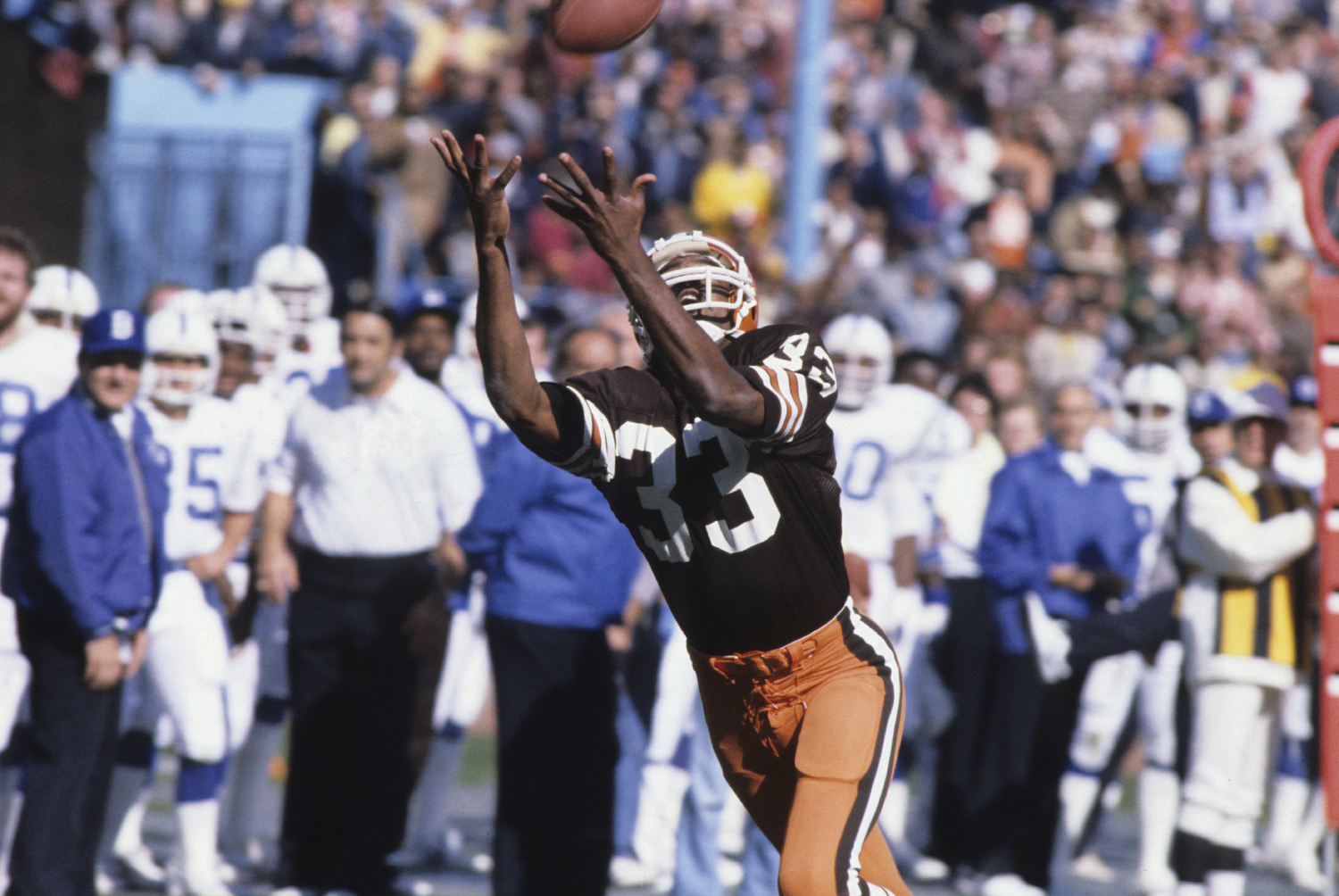 Former Browns Receiver Reggie Rucker Went To Prison for Lying To the FBI After Retiring From the NFL
Reggie Rucker had a nice NFL career with the Cleveland Browns and Patriots. However, he eventually went to prison for lying to the FBI.
Reggie Rucker proved to be a serviceable wide receiver in the NFL for the Cleveland Browns and New England Patriots. He even caught eight touchdown passes in two separate seasons. However, Rucker's life after football was not as glorious. In fact, Rucker eventually went to prison for lying to the FBI.
Reggie Rucker played in the NFL for over 10 years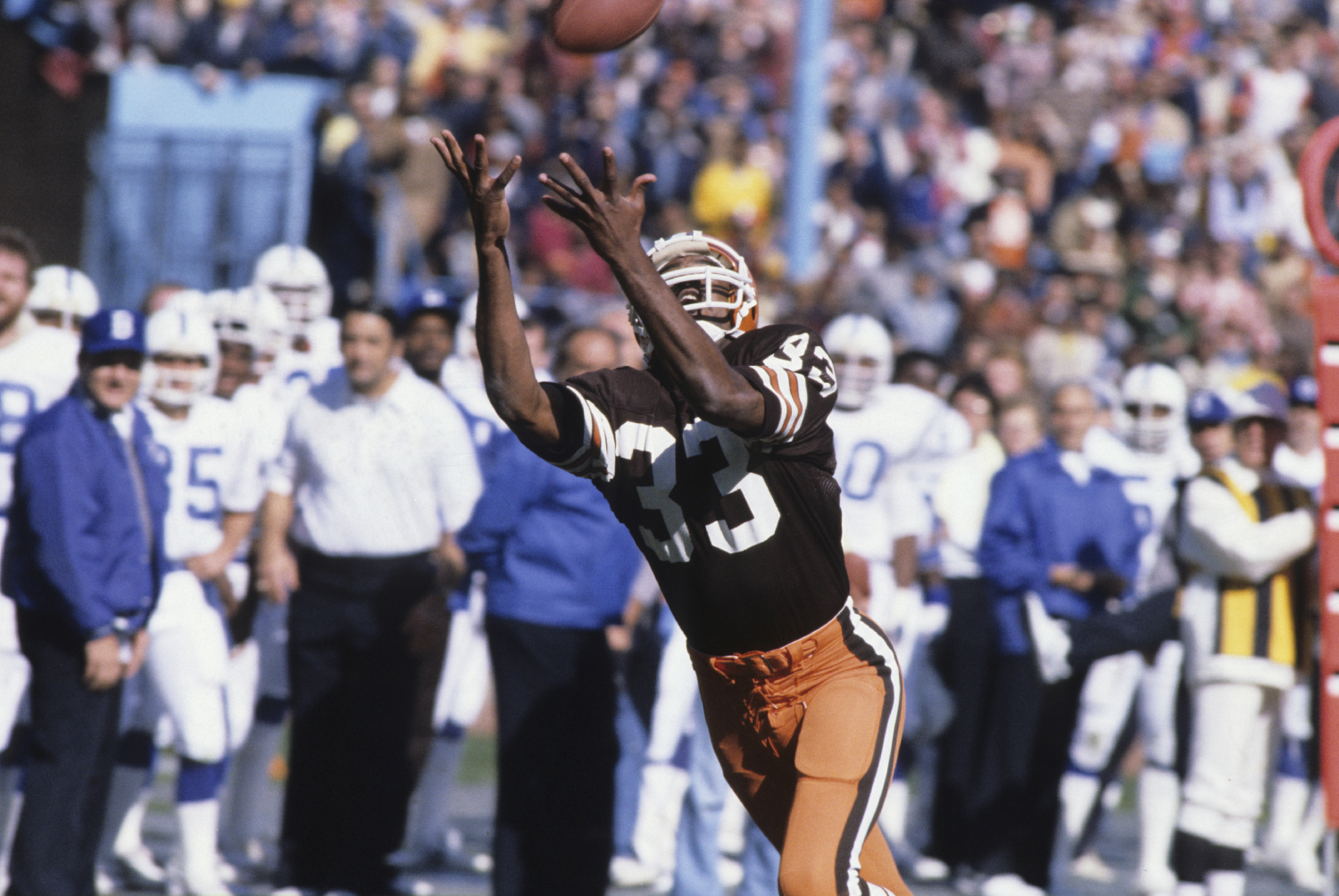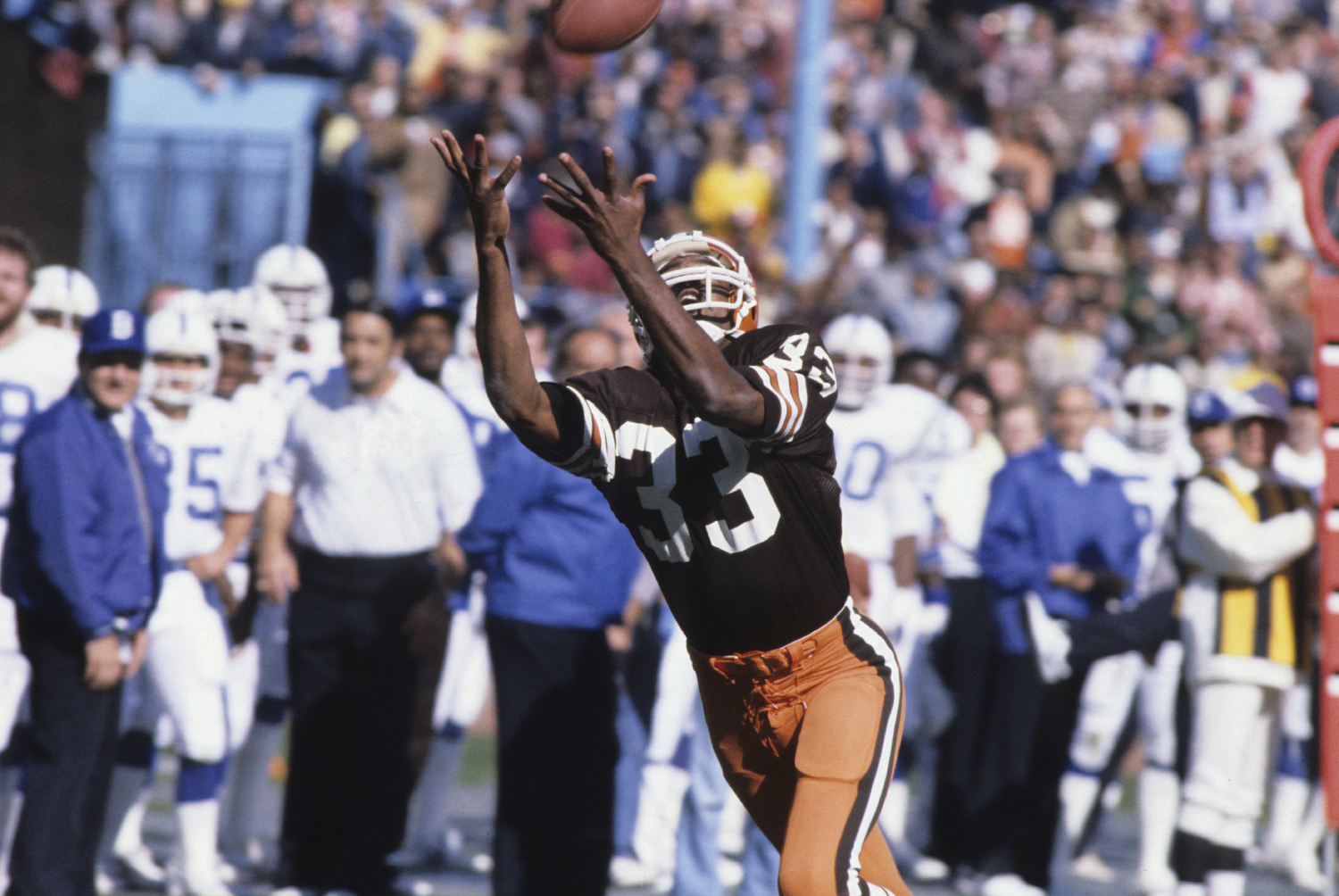 Reggie Rucker started his career with the Dallas Cowboys, as he was on the 1970 team that went to the Super Bowl but lost to the Baltimore Colts. He then played for the Cowboys, Patriots, and Giants in 1971 before finally becoming a nice player in New England in 1972.
Rucker caught 44 passes for 681 yards and three touchdowns with the Patriots in 1972. He then caught 53 passes for 743 yards and three touchdowns in 1973 before only playing in 10 games in 1974.
However, in 1975, Rucker began playing for the Cleveland Browns, and that's where he really had most of his success. He caught 60 passes for 770 yards and three touchdowns in 1975 before going on to have the best season of his career a few years later in 1978. Rucker caught 43 passes for 893 yards and eight touchdowns that year, the second time in three seasons that he caught eight TD passes.
Rucker then gained over 700 receiving yards in both 1979 and 1980 before last playing in 1981. In his final season, Rucker caught 27 passes for 532 yards and one touchdown.
Overall for his career, Rucker caught 447 passes for 7,065 yards and 44 touchdowns.
The former Cleveland Browns WR was sentenced to prison for lying to the FBI
After retiring from football, Rucker was an analyst for the Cleveland Indians from 1982 through 1984, according to 247Sports. He also covered the NFL for NBC from 1983 through 1988.
However, in 2016, Rucker pleaded guilty to wire fraud and making false statements to the FBI. According to Cleveland.com, Rucker "used the bank accounts of his non-profit agencies as his own. He wrote himself himself checks for thousands of dollars, withdrawing cash at ATMs and at casinos across the country and often running the agencies into the red — sometimes while his outreach workers went months without a paycheck."
He reportedly used the money to pay off some of his gambling debts, mortgage, and other expenses. Cleveland19 reported that he also lied when the FBI questioned him. 
Rucker then got sentenced to 21 months in federal prison, according to Cleveland.com. He ultimately got released in May 2018. Soon after his release, Rucker and his wife filed for bankruptcy.
Rucker has discussed what he learned from spending time in prison
After being released from prison, Rucker discussed what he learned.
"I don't want to waste that experience," Rucker said, according to WKYC. "There's nothing like having your freedom taken away."
He went on to say that there needs to be criminal justice reform.
"We've got to clean up the criminal justice system," Rucker said, according to WKYC. "There are people in prison for basically doing what in many states now is legal—selling marijuana."
Rucker also said that he wasn't offered any help to fix his gambling addiction, but he found it on his own and had been clean of gambling for 38 months.
Additionally, 247Sports reported in 2019 that Rucker had been involved with an organization that helps deter gang activity.
"I wanted to let them know that what you're heading for is a long, long prison sentence, or death," Rucker said, according to 247Sports.
It appears that Reggie Rucker has certainly learned from his actions. Hopefully, he can now take his lessons and help a lot of people after potentially hurting so many before going to prison.
Stats courtesy of Pro Football Reference
How to get help: In the U.S., contact the National Council on Problem Gambling helpline at 1-800-522-4700.