Former Browns Running Back Duke Johnson Brutally Rips Baker Mayfield
The Cleveland Browns' concerted effort to acquire star quarterback Deshaun Watson signals that Baker Mayfield's long-term status is uncertain. The Browns have yet to work out an extension with Mayfield, further fueling the doubt that he will remain there.
With the trade chatter growing louder, the fifth-year quarterback has issued his first public statement, further cementing that his time with the Browns may soon come to a close. His former teammate Duke Johnson used the opportunity to rip Mayfield with a single tweet.
Baker Mayfield sits engulfed in trade rumors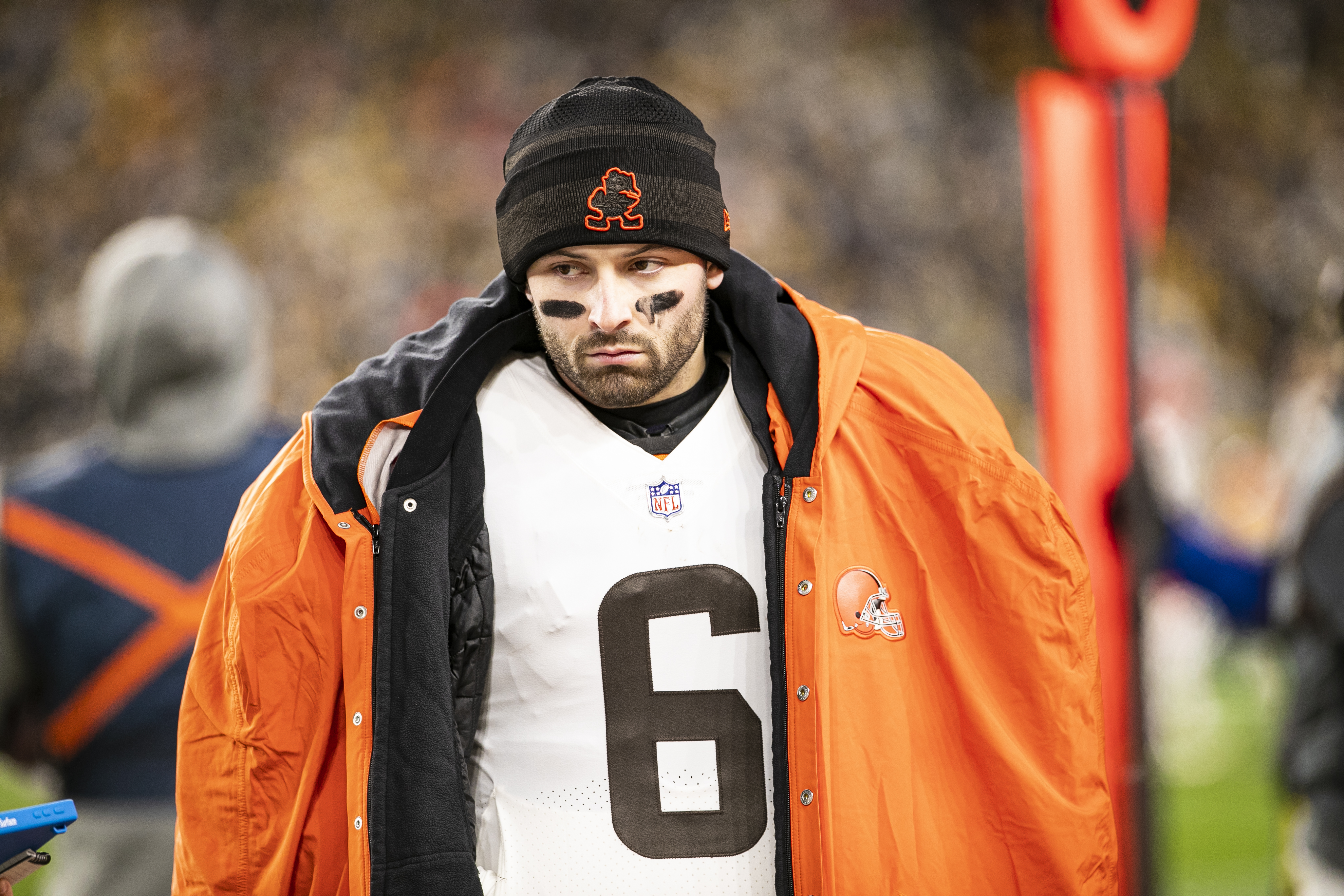 As Baker Mayfield heads into the fifth-year option of his rookie contract, he remains without a long-term extension.
A new deal doesn't look like it will come with the Browns as he's become engulfed in trade rumors. The franchise is reportedly making a strong push to acquire Pro Bowl quarterback Deshaun Watson. That would result in Mayfield moving to another team, potentially the Houston Texans or his desired destination with the Indianapolis Colts.
With the uncertainty floating around, Mayfield sent an open letter to Browns fans, airing his appreciation for the unwavering support.
"With many uncertainties, here is where my head and heart is," Mayfield wrote via ESPN."The past 4 years have been nothing short of truly life changing since I heard my name called in the draft to go to Cleveland. This is not a message with hidden meaning. This is strictly to thank the city of Cleveland for embracing my family and me. We have made many memories and shared growing in this process through all the ups and downs.
"I have no clue what happens next, which is the meaning behind the silence I have had during the duration of this process. I can only control what I can, which is trusting in God's plan throughout this process. I have given this franchise everything I have. That is something I've always done at every stage, and at every level. And that will not change wherever I take my next snap. Whatever happens.
" I just want to say thank you to the fans who truly embraced who I am and the mentality that aligned so well with this city's hard working people."
Mayfield holds tremendous respect and appreciation for how the Browns fan base has treated him. As his tenure in Cleveland nears a close, one of his former teammates has taken a subtle shot at him.
Baker Mayfield's former Browns teammate Duke Johnson brutally rips him
Minutes after Mayfield's heartfelt letter to Browns fans, his former teammate Duke Johnson sent a message directed toward him.
Johnson took to Twitter to post a GIF of a train wreck to underline what he believes was a challenging ordeal in Cleveland. However, the message goes far deeper than that as it references Mayfield's quote after the veteran running back requested a trade in the 2019 offseason, to which the former Heisman Trophy winner stated, "You're either on this train, or you're not."
Johnson didn't hesitate to subtly dig at his former teammate, especially with his Browns' tenure appearing near an imminent close. There is no love lost, as the shoe is now on the other foot with Mayfield's Cleveland stint coming to an end soon.
Nonetheless, it further underlines that not everyone feels sympathy for the 26-year-old's situation.
Baker Mayfield era in Cleveland is reaching an imminent end
Mayfield's fate in Cleveland sits directly correlated to the franchise's strong push to acquire Deshaun Watson.
The Browns are expected to meet with the star quarterback on Friday, which the front office is investigating all matters around the Pro Bowler. If the organization were to acquire Watson, it would shift the dynamic drastically toward significantly higher expectations due to being one of the game's top talents.
Although he would mark the 32nd starting quarterback the Browns have turned to since 1999, he could quickly become the franchise cornerstone. If Cleveland cannot land Watson, that leaves them in an uncomfortable bind with Mayfield.
Time will tell what unfolds, but it's quite evident that the fifth-year quarterback's long-term future lies elsewhere.
Like Sportscasting on Facebook. Follow us on Twitter @sportscasting19.
RELATED: Aaron Rodgers Could Help Push Matthew Stafford's Next Rams Contract to $45 Million Per Season