Former Dallas Cowboys Coach Jimmy Johnson Credits a TV Show For Saving His Life
Jimmy Johnson is one of the greatest coaches of all-time. He was successful at every place he went, but his tenures with the Miami Hurricanes and the Dallas Cowboys can't be touched. Johnson has since become a familiar face on television as he is an analyst on FOX NFL Sunday, but he credits another TV show — a reality TV show to be exact — for saving his life.
Jimmy Johnson was a Hall of Fame football coach
For over a decade, Johnson spent time on the coaching staffs of several college programs. He then became a head coach at Oklahoma State in 1979.
Oklahoma State was decent under Johnson as he went 29-25-3 there, but he became one of the best coaches in the country when he went to Miami (FL). 
Johnson began coaching at Miami in 1984, and the Hurricanes went to the Fiesta Bowl in his first season there. They then went 10-2 in his second season and lost in the Sugar Bowl, and then had an excellent season in his third year there, going 11-1. Miami, however, lost in the Fiesta Bowl again that season.
In 1987, though, Johnson and the Hurricanes were the best team in the country as they went 12-0, won the Orange Bowl, and then finished the year as the No. 1 team in the AP poll. Miami then went 11-1 in 1988 and won the Orange Bowl again.
Johnson then went to the Dallas Cowboys in 1989. After the Cowboys missed the playoffs in his first two seasons, they reached the playoffs in three straight seasons from 1991 through 1993. That is not all, though, as the Cowboys won back-to-back Super Bowls in 1992 and 1993.
He, however, left the Cowboys after the 1993 season. Johnson then coached the Miami Dolphins from 1996 through 1999. The Dolphins did not have a losing season under Johnson and made the playoffs in three of those four seasons. 
Johnson had a career 80-64 record as a coach in the NFL and is a part of the Pro Football Hall of Fame class of 2020.
Johnson was on 'Survivor' but did not do well
In 2010, Johnson was on the hit CBS reality TV show, Survivor. His time on the show, however, did not go well. 
Johnson finished 18th out of 20 contestants that season, according to Fandom, as he was the third person voted off of the show.
"I was completely drained," Johnson said, according to ESPN. "Energy-wise I was really at rock bottom. But there was obviously disappointment I didn't go further. Being voted out on Survivor is the first time I've ever gotten fired."
Despite Johnson's horrible performance on Survivor, he credits the show for saving his life. 
He said that 'Survivor' might have saved his life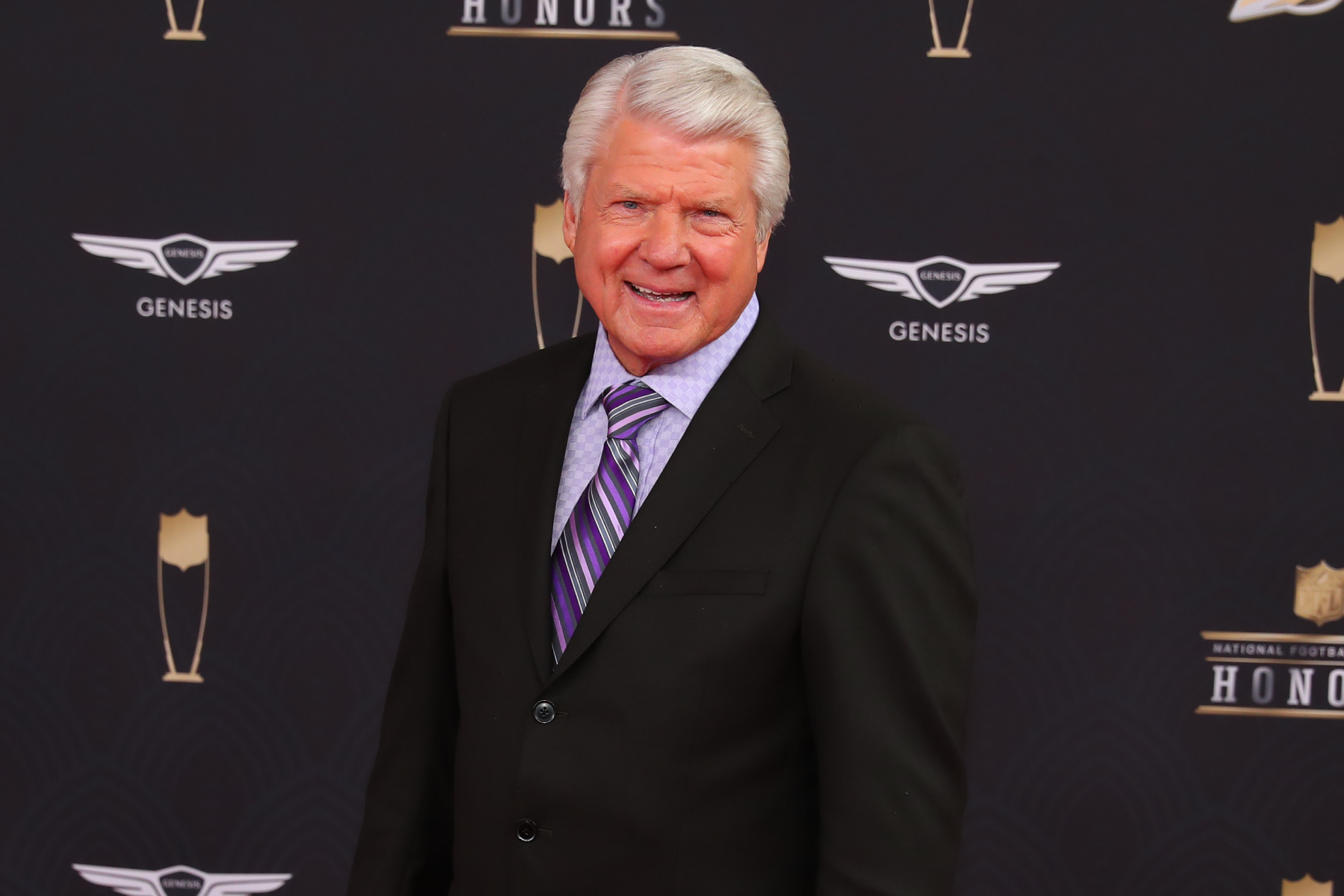 Johnson's time on Survivor: Nicaragua in 2010 wasn't the first time he tried to get on the show.
"This is my third time here," Johnson said to E! News. "My first time I got turned down. The second time, I went through the whole process, and the Survivor doctor says, 'Hey, you can't go: You've got [arterial] blockage.' I went to the cardiologist and had a stent the very next week."
Johnson then ultimately got to a more healthy weight, changed his diet, lowered his cholesterol, and started working out a lot, according to E! News. 
"I could've very well gone on at the same pace, at the same weight, and six months later—bang!—and been gone," Johnson said. "In some ways Survivor might have saved my life."
Unlike his coaching career, Jimmy Johnson's Survivor career was not successful. However, the show still completely changed (and potentially even saved) his life.
Coaching stats courtesy of Sports Reference and Pro Football Reference