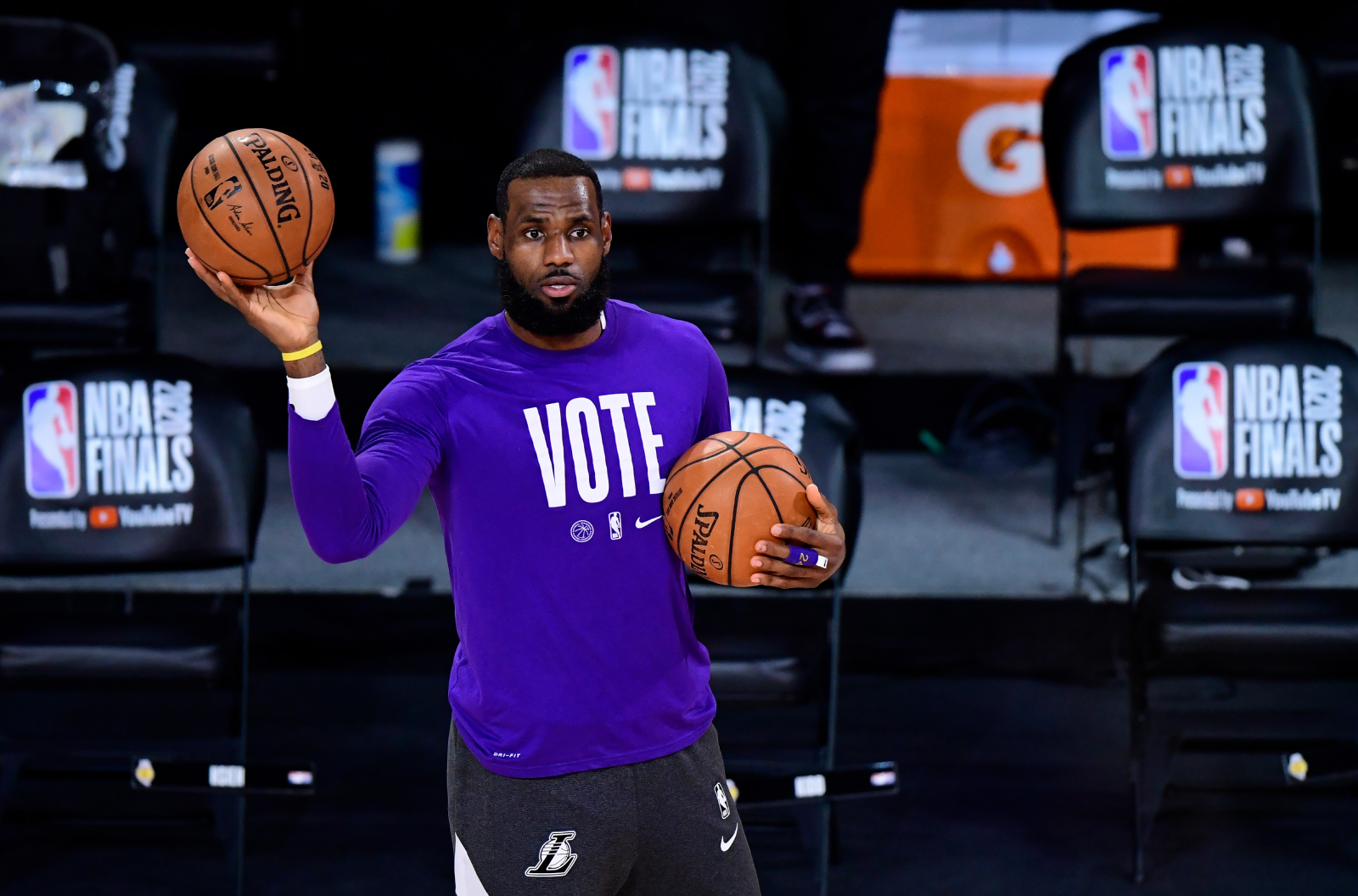 Former ESPN Anchor Jemele Hill Defends LeBron James After Seeing Him Get Attacked by Donald Trump Yet Again
Donald Trump recently attacked LeBron James. Former ESPN anchor Jemele Hill -- who has a history with Trump -- has since defended James.
There are plenty of great rivalries in sports. However, there is one rivalry that has developed over the years that has ultimately crossed the boundary between sports and politics. That rivalry is the one between LeBron James, the NBA and LA Lakers superstar, and the President of the United States, Donald Trump. The two have traded taking shots at each other for years, and Trump just took another one at James right before Election Day. However, following his recent comments, someone else who has a history of trading shots with Trump came to James' defense — former ESPN anchor Jemele Hill.
Former ESPN anchor Jemele Hill has a history with Donald Trump
Jemele Hill worked her way up through the ranks at ESPN. After joining the network as a columnist on ESPN.com in 2006, she later started appearing on shows like The Sports Reporters, Outside the Lines, First Take, and SportsCenter, according to The Hollywood Reporter.
She then became more and more popular as she got her own show with co-host Michael Smith called His & Hers before she and Smith became the co-anchors of the rebranded SportsCenter in 2017, SC6.
During the time she worked on SC6, though, Hill tweeted something controversial about President Donald Trump.
"Donald Trump is a white supremacist who has largely surrounded himself w/ other white supremacists," she tweeted in September 2017.
That same day, she also tweeted: "Trump is the most ignorant, offensive president of my lifetime. His rise is a direct result of white supremacy. Period." ESPN then released a statement, saying that they addressed the issue with Hill and that she recognized her actions were inappropriate.
However, Trump later responded on Twitter. 
"With Jemele Hill at the mike, it is no wonder ESPN ratings have 'tanked,' in fact, tanked so badly it is the talk of the industry," Trump tweeted.
Hill later left ESPN and now writes for The Atlantic. She also has a show on VICE TV with former ESPN anchor Cari Champion called Cari & Jemele: Stick To Sports.
Donald Trump and his supporters recently attacked LeBron James
Trump and LeBron James have a history of going back-and-forth as well.
James called him a bum on Twitter in 2017. Trump then tweeted this about James and CNN anchor Don Lemon in 2018.
"Lebron James was just interviewed by the dumbest man on television, Don Lemon. He made Lebron look smart, which isn't easy to do. I like Mike," Trump tweeted, referring to Michael Jordan.
Trump has also been critical of any athlete who kneels during the national anthem to stand up against racism and social injustice in America, and has attacked the NBA's ratings, saying that the two things correlate with one another. James, on the other hand, has said that he doesn't think the basketball community is "sad about losing his viewership."
Now, recently — right before Election Day — Trump took a shot at James during a rally in Pennsylvania.
"How about basketball?" Trump said, according to USA Today. "How about LeBron? I felt badly for LeBron, very badly. Down 71% and that's with the championship. I didn't watch one shot. I get bored. Back, forth, back, forth. You know why? When they don't respect our country, when they don't respect our flag, nobody wants to watch."
The crowd at Trump's rally then eventually started chanting "LeBron James sucks," and videos of it have since gone viral.
Jemele Hill defended LeBron James on Twitter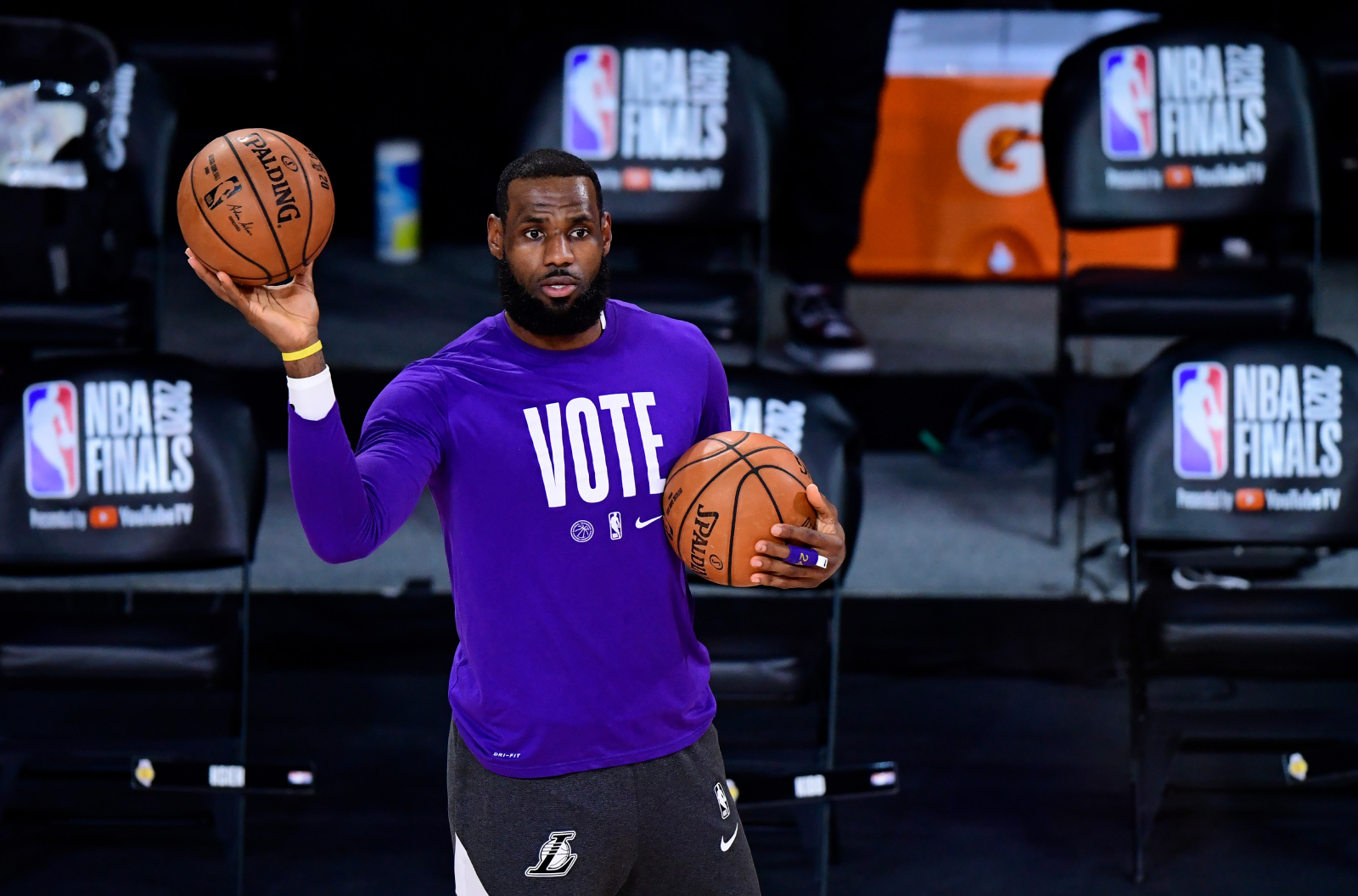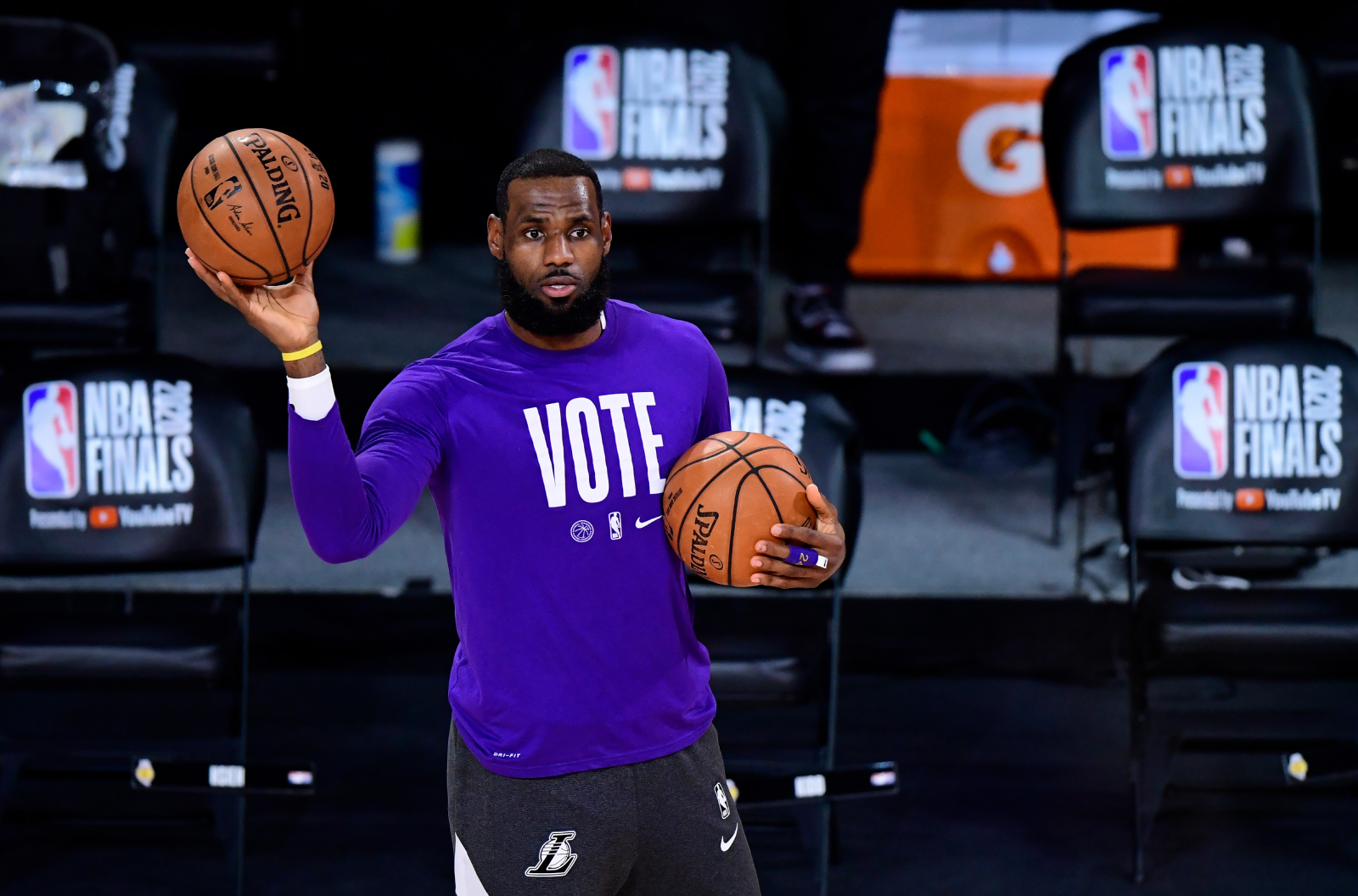 There have been many reactions to the video of Trump supporters chanting against James.
Jemele Hill has been one of the people to give a response.
"LeBron James is not just a better person than Trump, but a true, self-made man," Hill tweeted. "Trump will be remembered as a clown. LeBron, as a great humanitarian."
Hill has a point about James. He almost stepped away from the game and boycotted the entire season due to social injustices and police brutality in America. He did that with his legacy on the line. Trump, on the other hand, despite all of his business accomplishments prior to becoming President of the United States, has rubbed many, many people the wrong way with comments he has made throughout his presidency and the way that he has handled several different issues.
Whether Trump gets elected for four more years or not, this rivalry between Trump and people like LeBron James and Jemele Hill probably won't go away any time soon.