Former ESPN Host Jemele Hill Received Her First Death Threats While in College: 'That's When the Lightbulb Went Off'
Former ESPN host and writer Jemele Hill has always been a lightning rod for criticism and controversy.
Hill has never filtered herself, and it frequently created problems between her and the Worldwide Leader during her time there. No one, ranging from former U.S. President Donald Trump to the Boston Celtics, was safe from Hill's wrath.
All of this came after Hill learned at an early age, well before she had over a million followers on Twitter, that some people would react very negatively to her work.
Jemele Hill faced death and racial threats while in college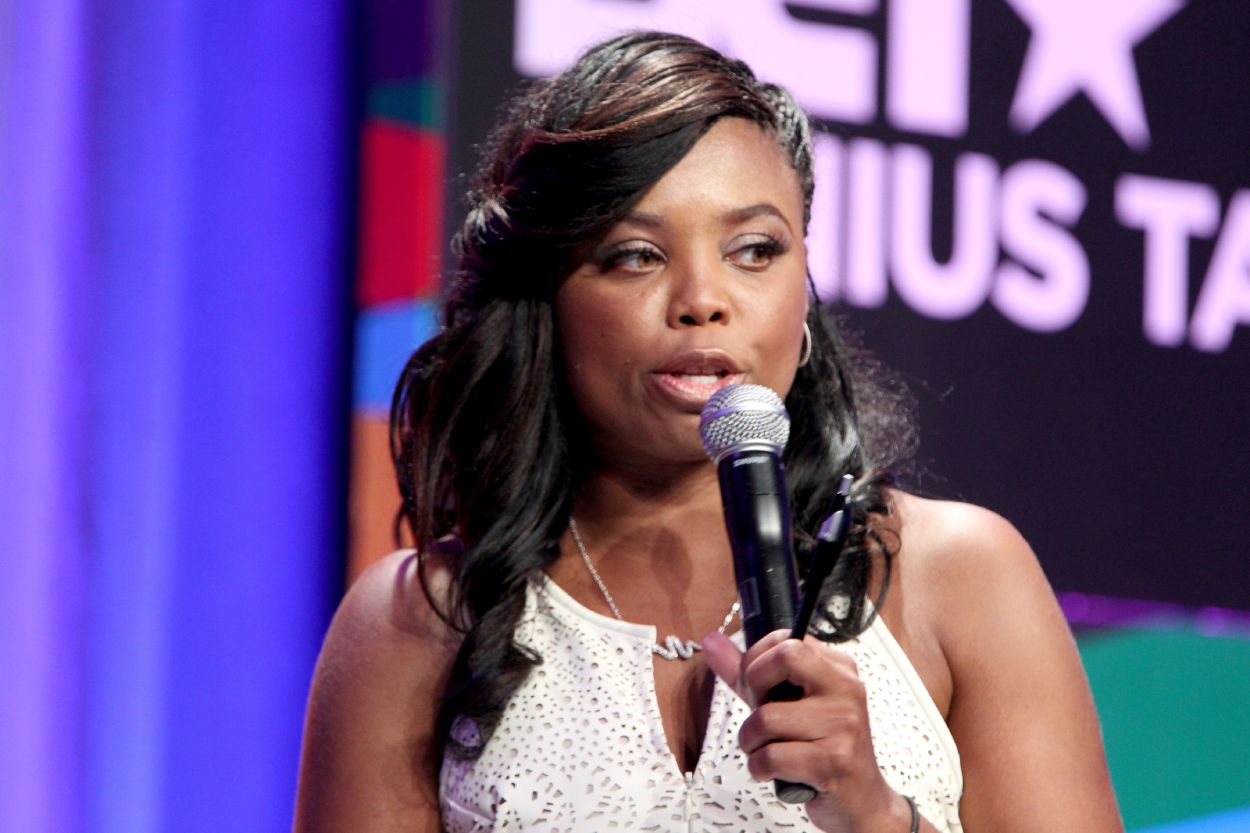 RELATED: Sterling Marlin Responded Quickly (and Accurately) After Receiving Death Threats Following the Daytona 500 Crash That Killed Dale Earnhardt Sr.
Even as a college student at Michigan State in the 1990s, Jemele Hill said and wrote whatever was on her mind.
In an interview earlier this year with Playboy, Hill explained that she wrote a column about reverse racism not existing. A male reader got in touch with Hill over the phone and demanded she and the paper issue a retraction.
The idea of a retraction didn't sit well with Hill, and she made it clear with the caller.
"I'm like, 'And what if you don't get it? What are you going to do?' He was like, 'You're going to see me somewhere when you least expect it,' and hung up the phone. That's when the lightbulb went off: Oh, these people all know me, but I have no idea who they are. More than likely, he was in my class. Who knows? But that was when I realized you can trigger people to the point where they are willing to threaten your life, if not take it."

Jemele Hill
That wasn't the only incident that Hill encountered at Michigan State. In February 2020, Hill tweeted that she had called campus police twice because she'd received racist threats for her content at the newspaper.
Hill had a controversial but productive tenure at ESPN
RELATED: Jemele Hill Earned a Crazy Amount of Money at ESPN
Nearly a decade after she graduated from Michigan State, Hill joined ESPN in November 2006. Hill climbed through the ranks, eventually hosting SportsCenter alongside Michael Smith before she and ESPN parted ways in 2018.
Hill's ESPN career is remembered far more for her controversies than her actual body of work. ESPN suspended her in June 2008 after she compared rooting for the Boston Celtics to the idea of calling Adolf Hitler a victim and hoping the Soviet Union would use nuclear weapons on the United States during the Cold War.
Hill sparred with President Trump in the fall of 2017. The longtime ESPN figure tweeted that Trump, then in his first year in office, was a "white supremacist."
A month later, ESPN suspended Hill for two weeks after she suggested NFL fans boycott the advertisers who sponsored and supported Jerry Jones and the Dallas Cowboys. Jones, the longtime Cowboys owner and general manager, said at the time that players who took a knee during the national anthem were "disrespectful to the flag."
Where is Hill working now?
RELATED: Jemele Hill Asked an Astonishingly Stupid Question, and Her Co-Host Actually Repeated It
Hill has been extremely busy since she and ESPN parted ways in 2018.
As of publication, Hill currently hosts several podcasts across multiple outlets. One of those shows, Jemele Hill is Unbothered, is a Spotify exclusive.
Hill and Cari Champion, another ex-ESPN star, began co-hosting Cari & Jemele (Won't) Stick to Sports on Vice in 2019. Earlier this year, Hill took a consulting job at Meadowlark Media, a new media company spearheaded by former ESPN president John Skipper and longtime radio host Dan Le Batard.
Like Sportscasting on Facebook. Follow us on Twitter @sportscasting19.