Former ESPN Star Mike Golic Finally Announced His Future Plans, and He Intends to Be Busy
For decades, few had a more prominent presence at ESPN than Mike Golic, the former Philadelphia Eagles defensive lineman who became a popular radio host.
All good things must come to an end, and the two sides officially parted ways in January. Nearly six months later, Golic has finally announced what he intends to do in the coming months and years.
Golic intends to focus on creating podcasts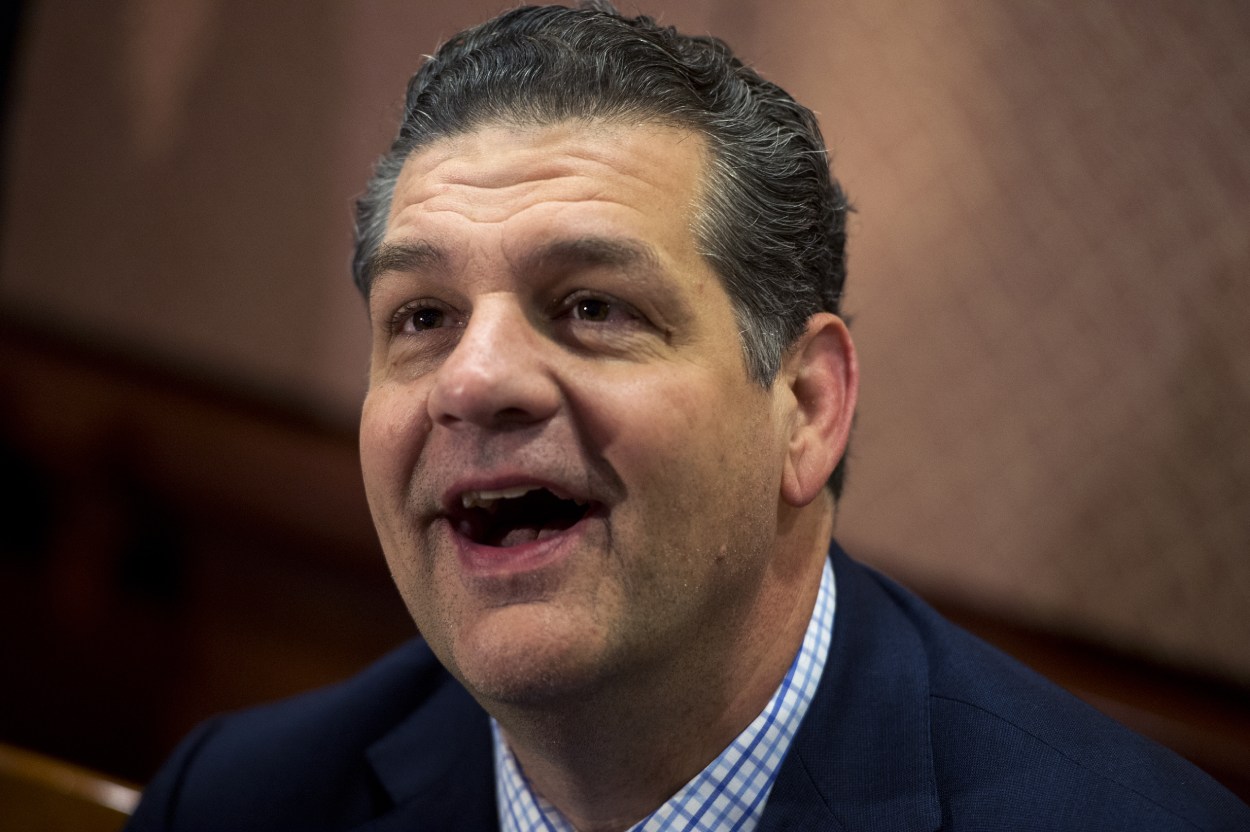 Podcasts and digital media are the future, and Golic intends to take advantage.
In a recent interview with The Athletic, the longtime ESPN Radio host said he wants to focus on podcasts. He is deciding between different ideas, some of which are not fully tied to sports. 
Those who want to see Golic talk sports won't be let down entirely, though. He is interested in doing a college football podcast at some point.
"Fun to me is college football, and I love doing it. I will do that again. It just a matter of how this other project goes. I should find out pretty soon. It's getting there, but not just yet. I think that's going to be a lot of fun. I do know that if you're going to get going, you better be going by football season."

Mike Golic
Golic currently participates in Sorry in Advance, a podcast created and co-hosted by the Golic family.
Golic is among the major names who parted ways with ESPN recently
Nothing is forever, and Golic became the latest name in a long line of stars who have parted ways with ESPN in recent years.
Bill Simmons and Colin Cowherd each began the company's modern mass exodus in 2015. Skip Bayless left a year later when Fox Sports gifted him a massive contract. 
More of the old guard have left or taken reduced roles since then. Chris Berman is a contributor who co-hosts NFL Primetime during the season. Kenny Mayne left the network earlier this year after 27 years with ESPN.
Trey Wingo, Golic's former radio co-host, left ESPN in September 2020. There have also been several rounds of layoffs over the years. Dan Orlovsky, Mina Kimes, and the rest of a newer and younger generation have replaced the on-air names and faces that viewers grew up watching.
His son, Mike Jr., is a rising star at ESPN
If ESPN viewers still want their kick of a Golic on the radio, they really don't need to go far.
Mike Golic Jr. is a rising star at the network. A former Notre Dame offensive lineman, Golic Jr. co-hosts Chiney and Golic Jr. on ESPN Radio with two-time WNBA All-Star Chiney Ogwumike.
The younger Golic has also contributed to the network's college football coverage. If the father-son duo continues creating content together over the years, it suddenly doesn't so unrealistic to think Golic Sr. could be on ESPN Radio again at some point.
For now, it sounds like Golic has his eyes on podcasts. After years of waking up early and talking for hours, he's earned the right to sit at home and speak into his computer.
Like Sportscasting on Facebook. Follow us on Twitter @sportscasting19.
RELATED: Stephen A. Smith's Commentary About a Set of Stairs Left Jemele Hill Inspired About Her Future