Former Jets Player Willie Colon Bashed Zach Wilson for Being 'Selfish'
In what's turned out to be quite the rarity this season, the New York Jets played a good game of football this past weekend. They led for most of the afternoon against the Tampa Bay Buccaneers, only losing due to a last-second game-winning drive from Tom Brady.
However, despite the impressive performance, the Jets couldn't escape without some controversy. Rookie quarterback Zach Wilson found himself being labeled "selfish" after the loss due to a mishandled fourth-down play.
Zach Wilson is being labeled 'selfish' for a botched fourth-and-2 play
Late in the game (2:17 remaining, to be exact), Robert Saleh and the Jets decided to go for the jugular. It was fourth-and-2 at the Buccaneers' seven-yard line, and they were going for it in an attempt to put the game on ice. The Jets easily could've opted for a field goal attempt instead, but Saleh wanted to go for the win right there and then.
The initial play call was a designed end-around for wide receiver Braxton Berrios. Instead, Zach Wilson attempted to sneak for the two yards himself. The sneak failed, and Tom Brady subsequently marched down the field and scored the game-winning TD.
After the game, former Jets offensive lineman Willie Colon pointed out the failed fourth-and-2 as an instance of Wilson being a selfish player.
"First of all, we were calling his ability not to hand off the ball to Braxton Berrios when we felt like he knew he should've handed the ball off," Colon said. "And we felt like that was a selfish act, so we are calling that act, that play in that moment, selfish. That is what we are calling selfish."
Jets HC Robert Saleh came to his QB's defense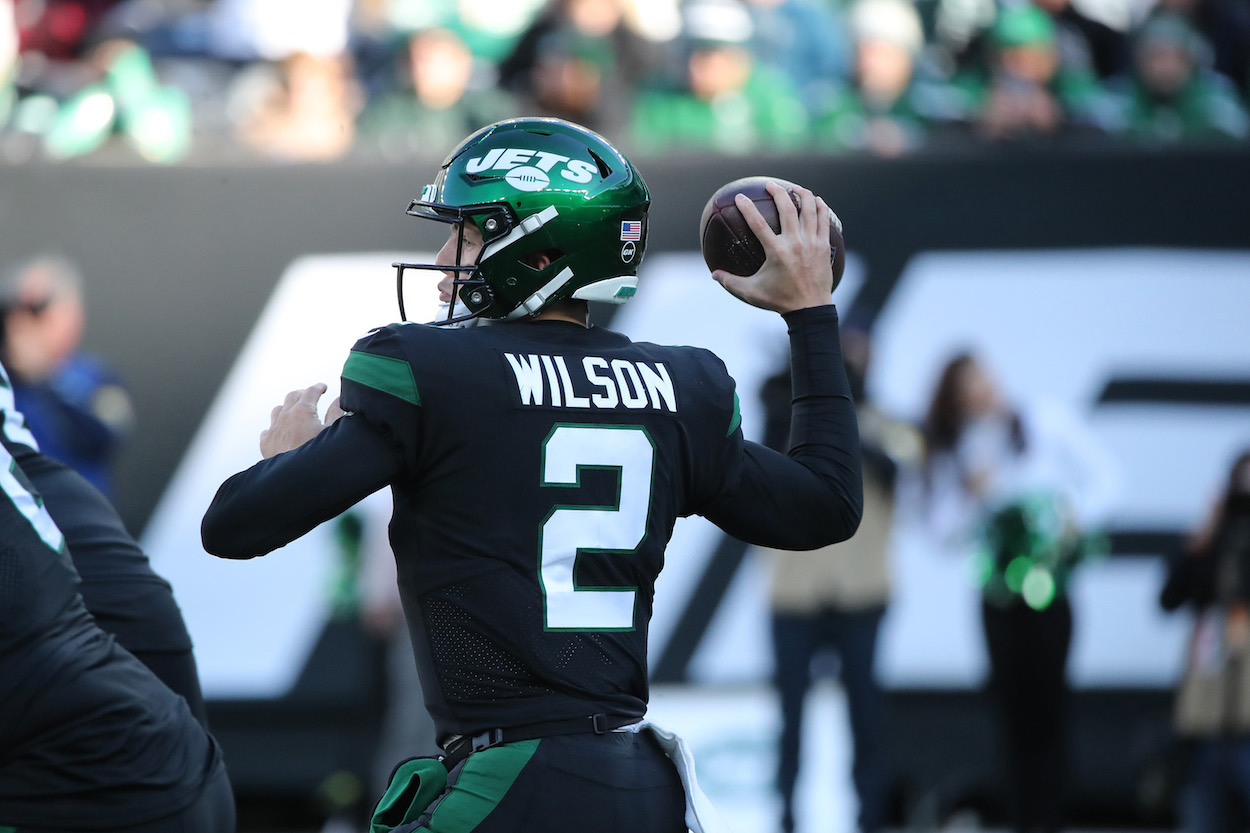 Colon's comments seemingly came out of nowhere. He was trying to claim that Wilson attempting to gain the first-down himself was an example of hero ball. NFL quarterbacks all around the NFL certainly fall victim to this mindset, trying to be the hero 24/7. However, Wilson's mistake more so felt like just that, a mistake.
When asked about Colon's comments, head coach Robert Salah came to his rookie quarterback's success.
"I don't know about that one," Saleh said. "He's a rookie. His head's barely above water with regards to the scheme. He's still in a pleasing motive of his career, in terms of just doing things the way it's drawn up. If you're talking year three, year four, and he does something like that, then I guess you can start, maybe. But as a rookie who's still trying to figure this league out and trying to figure what he can and can't get away with and how to take control over things and all that. He's nowhere close to that in terms of a selfish player."
Zach Wilson might not be selfish, but he needs to dramatically improve this offseason
Calling Wilson selfish due to a missed handoff is excessive, but that shouldn't excuse Wilson of blame entirely. In fact, when ranking the Jets' problems, Wilson not being as good as advertised certainly ranks toward the top.
The Jets drafted Wilson No. 2 overall with the expectation he would be a franchise-caliber QB. Thus far, he hasn't even looked close to the part.
There's still plenty of time for Wilson to flip the narrative on himself. However, the more he struggles, the more critics will find ways to attack him and his character.
Like Sportscasting on Facebook. Follow us on Twitter @sportscasting19.