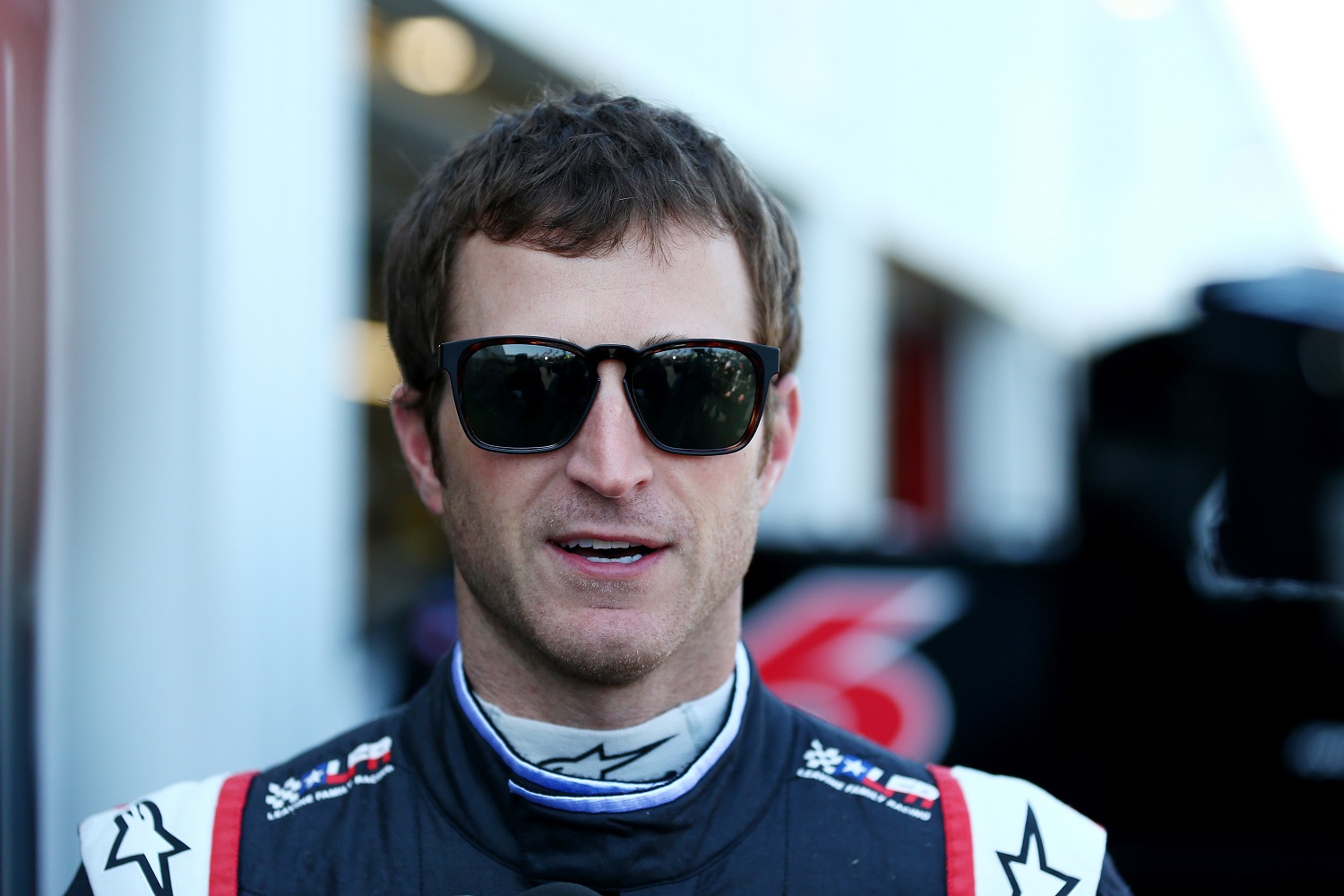 Former NASCAR Standout Kasey Kahne Survived a Wicked Crash in His Return to World of Outlaws Racing
Kasey Kahne walked away from the NASCAR Cup Series in 2018 to compete in sprint cars. One of those races ended with a brutal wreck over the weekend.
Kyle Larson's weekend of racing sprint cars in Florida got worse with every passing day last week with showings of second place on Thursday, 12th on Friday, and 17th on Saturday. Kasey Kahne would take that deal and run, considering how his weekend ended.
Kahne, a former NASCAR Cup Series stalwart who has dabbled in World of Outlaws racing in the past and is going full-time in 2022, crashed violently in a last-chance qualifier at Volusia Speedway Park.
Kasey Kahne compiled a solid NASCAR career
Kasey Kahne made his NASCAR Xfinity Series debut in 2002, and he quickly established himself as more than capable. He scored a victory and logged three other top-five finishes in his second season, which was his last full-time Xfinity year. He finished with eight victories in 205 career starts.
Kahne embarked on a 15-year Cup Series career in 2004. Two years later, he won six times in an Evernham Motorsports Dodge to place eighth in points for the season. He finished fourth in points as recently as 2012 and captured 18 checkered flags by the time he retired two-thirds of the way through the 2018 schedule. The last victory was the crash-filled 2017 Brickyard 400 that ended with just 21 cars running.
Kahne's most impressive stat line came in the truck series. Though he made just six starts over a 12-year span, he scored five victories and placed second in the only race he didn't beat the entire field to the finish line.
Kasey Kahne walked away from a wicked sprint car crash
Kasey Kahne left NASCAR late in the 2018 season, but he has remained involved in motorsports with his Kasey Kahne Racing team that competes on the dirt tracks of the World of Outlaws. Brad Sweet has been the team's centerpiece, scoring victories in 55 sprint car features from 2017-21. Sweet consistently finishes in the top six in season points, including a championship three-peat since 2019.
He had been racing those same cars, but Kahne hadn't gone full-time in the KKR No. 9 car until this month. With more than 80 races on the schedule, it can be a hectic undertaking, and Kahne experienced the downside Saturday in Florida.
Starting from seventh place in a last-chance qualifier, Kahne went into an abrupt flip and crash moments into the race, triggering a red flag, according to TobyChristie.com. The car launched into the catch fence and proceeded to spin violently before landing on its side. Help rushed to Kahne immediately and pulled away damaged parts to help free him. Thankfully, he walked to the ambulance under his own power, and medical staff cleared him.
Spencer Bayston won the race to advance to the main event, which David Gravel won.
Why did Kasey Kahne walk away from the NASCAR Cup Series?
Kasey Kahne was only 38 years old when he retired from the NASCAR Cup Series. He was two-thirds of the way through his first year with Leavine Family Racing after six seasons with Hendrick Motorsports in the No. 5 Chevy that Kyle Larson now drives.
Kahne had already announced in August 2018 that he was going to leave full-time racing after the season, but he accelerated the timetable because of chronic severe dehydration. The Athletic reported he suffered another setback in 2019 when a sprint car crash left him with serious injuries.
He returned to his part-time racing schedule while focusing on team ownership the following season. Last year, Roth Motorsports asked Kahne to step in for the final third of the World of Outlaws schedule.
He wasn't having a lot of success, but he was having fun as the season wrapped up.
"By Charlotte time last year and the season was about over, I really wanted to keep going. I didn't want it to be over with," he said.
The travel is a grind, but the races aren't nearly as exhausting as the Cup Series contests that contributed to his previous health problems. Unfortunately, the crashes can be violent proportionately to the big wrecks at Daytona or Darlington, which he was reminded of this weekend.
All stats courtesy of Racing Reference.