Three-Time All-Star Deron Williams Opens up About His Previously 'Strained' Relationship With Former Coach Jerry Sloan: 'I Think I Took That Personally for a While … Kind of Held That Grudge'
Several iconic player-coach duos dominated in the NBA together; Michael Jordan and Phil Jackson, and Greg Popovich and Tim Duncan are two that instantly come to mind. However, not all players and coaches work things out while still together, and that was the case for Deron Williams and his former Utah Jazz coach Jerry Sloan.
Williams and Sloan worked with each other in Utah throughout six seasons, but the two men couldn't get on the same page and eventually had a highly-publicized break up. The former point guard, though, recently opened up about his relationship with Sloan, and he admitted that it was, in fact, strained.
Deron Williams played under Jerry Sloan during his first six NBA seasons
By the time Deron Williams went to the Jazz with the No. 3 overall pick in the 2005 NBA Draft, Jerry Sloan had already become a legend in Utah. He kicked off his head coaching tenure there in 1988-89, and the Hall of Famer — who died in 2020 — led the franchise to two NBA Finals appearances in the 1990s.
In Williams' rookie season with the coach, though, he didn't play as much as he would have liked, averaging 10.8 points and 4.5 assists in 28.8 minutes. But from his second season on, he was one of the best point guards in the NBA.
After averaging 16.2 points and 9.3 assists in 2006-07, Williams posted a combined 19.2 points and 10.5 assists over the next four seasons. He earned two of his three All-Star selections during that time, and he helped lead Utah to four straight playoff appearances between 2006-07 and 2009-10. The Jazz also even went on a run to the Western Conference Finals in 2007.
However, according to the New York Post, Williams and Sloan's relationship wasn't in a great place during the 2010-11 season. Sloan then stepped away from his head coaching position in February 2011. Days later, the Jazz traded Williams to the New Jersey Nets.
As Yahoo noted, some thought Sloan's relationship with the former the All-NBA selection played a role in him stepping down. But how does Williams feel about their relationship?
The former point guard recently opened up about his relationship with Jerry Sloan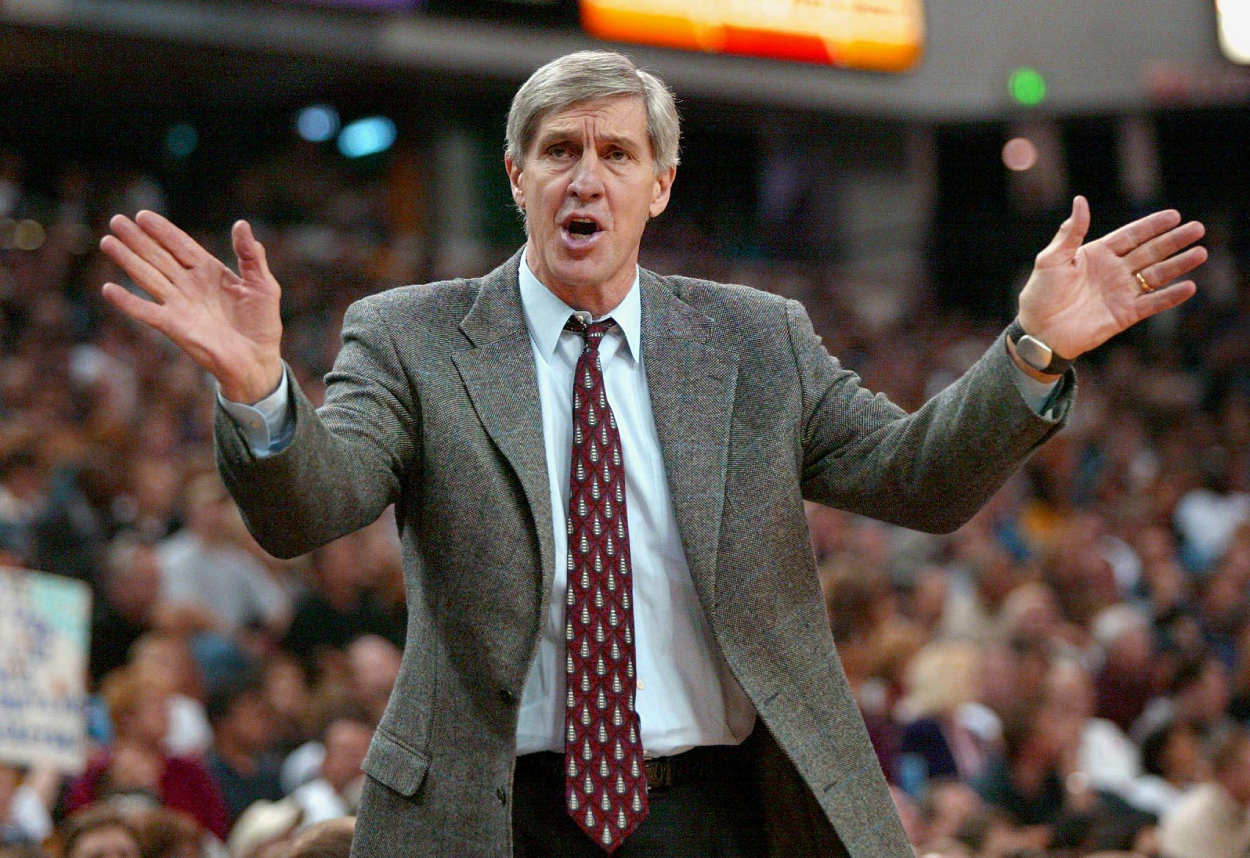 Williams recently appeared on All The Smoke With Matt Barnes and Stephen Jackson, and he opened up about his relationship with Sloan.
"Our relationship was definitely strained at the end," he said on the Oct. 14 episode. "I think I held onto that rookie year, not starting and … how he didn't really play me, and would play me a couple of minutes here. … I think I took that personally for a while when I was younger and kind of held that grudge. So, I think that affected me a little bit."
However, Williams did admit he was in the wrong at times.
"I was definitely a little s*** at times, a little prima donna," Williams said. "I also, I knew how coach Sloan was, and I think I kind of would poke the bear just to see his reactions, too. It was kind of like a little back and forth thing; s*** that I definitely wouldn't do now, knowing what I know now. But I always respected coach Sloan; I learned a lot from him. My best years were definitely in Utah. … I got a lot of love and respect for him as a coach and as a person."
Deron Williams spoke with his former Utah Jazz coach years later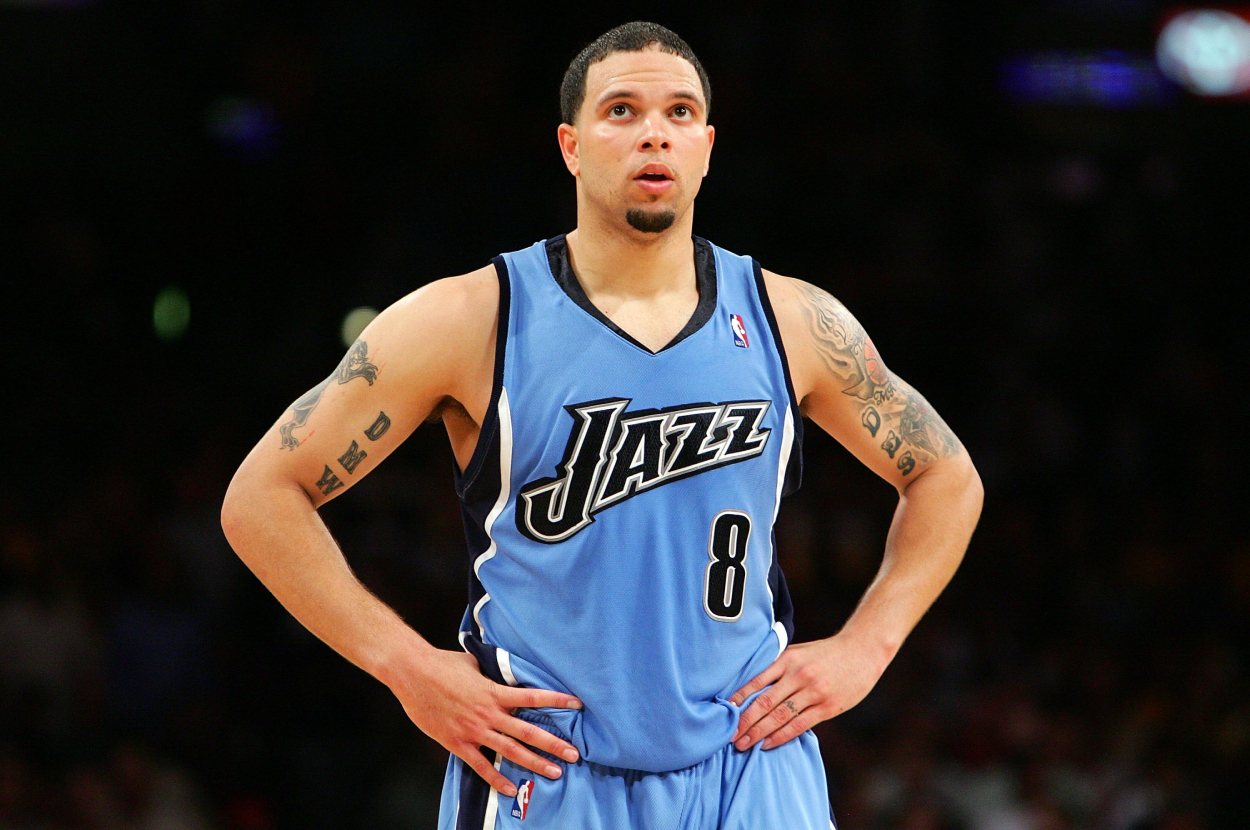 Williams, whose final NBA season was in 2016-17, said he met with Sloan a couple of years ago prior to the coach's death. Sloan died due to Parkinson's and Lewy body dementia complications, per the New York Post.
"I always knew I needed to reach out and apologize," Williams said on All The Smoke. "… He was definitely regressing a little bit. And our conversations were kind of, they actually got heated a couple times, well he got heated a couple times. It was almost like he was right back in the moment when I pissed him off. … But I was happy I was able to get a chance before he passed, to talk with him and apologize for being a little s***."
Williams and Sloan had tremendous success together; they went on multiple runs to the playoffs and were just one series win away from reaching the NBA Finals. But we will never know how great they could have been had their relationship not deteriorated.
Stats courtesy of Basketball Reference
RELATED: Shaquille O'Neal Got Retribution for a Playoff Loss to the Jazz by Slapping Greg Ostertag in the Face