Former NBA MVP and Revolutionary Hall of Fame Center Bob McAdoo Blasts Today's Stars: 'They Are Giving Guys Averaging 5 Points Per Game $50 Million'
If Bob McAdoo sounds like a curmudgeon, it's only because he's one of the most underappreciated talents in NBA history.
McAdoo recently issued a scalding assessment of today's NBA players, whom he suggested reap the benefits of the work he and others in past eras put in to grow the sport. The former Buffalo Braves (now the Los Angeles Clippers) and LA Lakers star sort of scoffed at his place on the somewhat controversial NBA 75 team and still laments not making the "50 Greatest Players" team in 1997.
Then again, these feelings tend to rise to the forefront when your legacy consistently goes overlooked. McAdoo is simply letting it all out.
Bob McAdoo changed the NBA as one of the first stretch-5s in the history of the league
It's probably safe to say most NBA players would love to have Bob McAdoo's resume.
McAdoo won both the Rookie of the Year Award and NBA MVP during his career. He captured three straight scoring titles between the 1973-74 and 1975-76 seasons while also winning a pair of championships with the Lakers in 1982 and 1985. But the accolades do not speak to McAdoo's actual impact on the game.
The Greensboro native proved nearly impossible to defend because of his unprecedented shooting ability for someone with his size. McAdoo changed the way big men viewed success, showing a willingness to step out and shoot jumpers. He could also handle the ball in transition or the half-court offense.
In his first four seasons, McAdoo carried the Buffalo Braves devoid of another star talent. The Clippers still haven't made it to the Conference Finals despite rostering Kawhi Leonard and Paul George.
The Hall of Fame center's style paved the way for the Kevin Durant's of the world. But he also had to grind during his time in the league and still struggles to get proper recognition. Needless to say, he feels slightly annoyed at today's mid-level players making big money.
McAdoo ripped into today's NBA players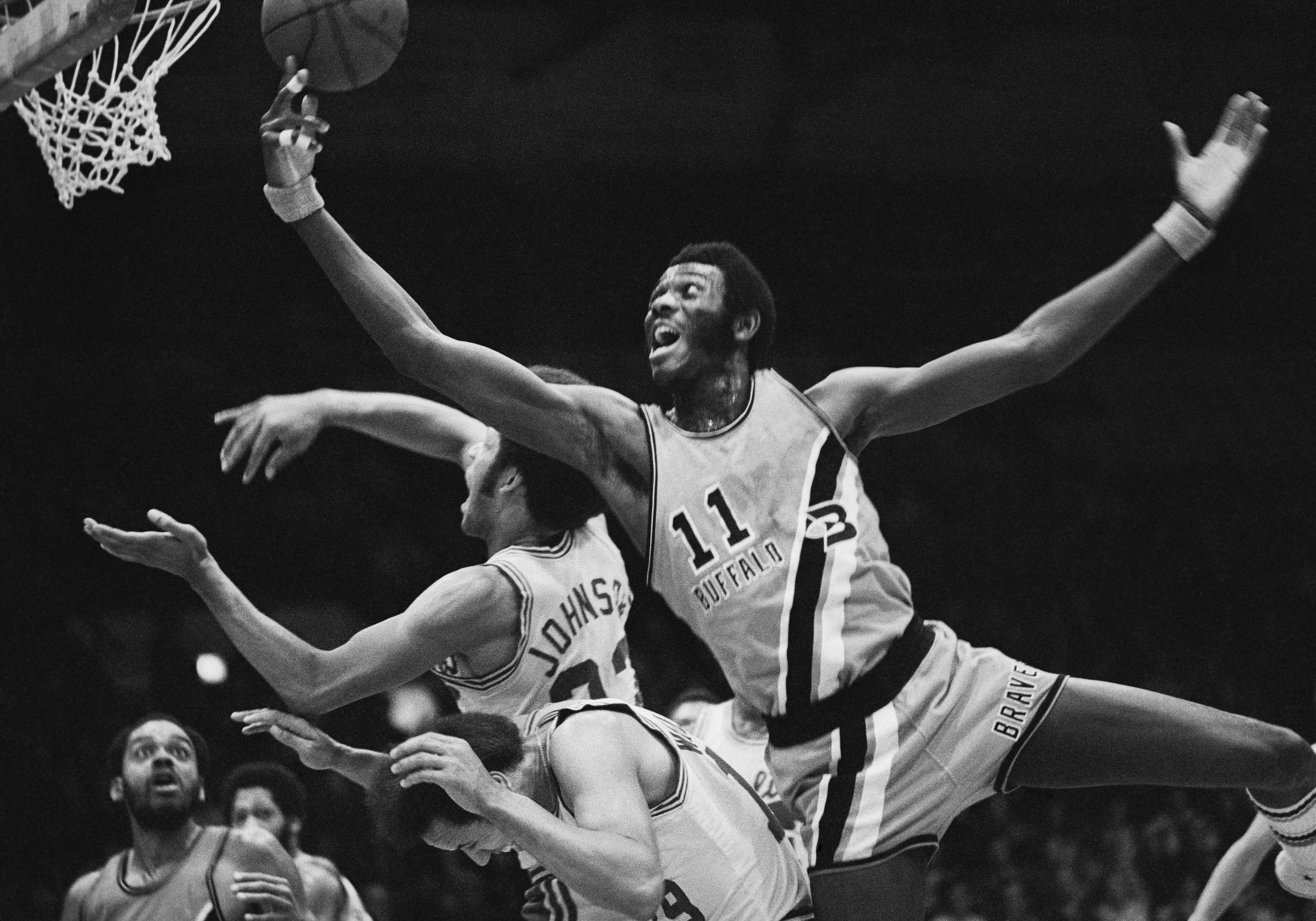 Bob McAdoo hardly felt shy about highlighting the differences between his era and the modern NBA landscape.
During an interview with NBA.com, McAdoo alluded to a sense of entitlement NBA players feel because of modernity and the booming economics of the sport.
"Now, they have the private jets, they can get out of town right after the game. We had to get up at four or five in the morning to take a commercial jet. We had to take our own uniforms and shoes. These guys don't have to take nothing. The only thing they have to bring is their game. Also, the money is different. These guys don't have to fight to get contracts. They are giving guys averaging five points per game $50 million. It's crazy."

–Bob McAdoo, via NBA.com
Sour grapes? Maybe. But again, McAdoo has every right to feel peeved as an unheralded star. It must be strange to see someone like Atlanta Hawks guard Kevin Huerter get a $65 million contract after averaging 11.2 points in the first three seasons of his career.
That begs the question: Who does McAdoo most closely resemble in today's NBA, and would he garner more appreciation from current fans?
Providing a modern comparison
McAdoo sees a lot of himself in Kevin Durant. The five-time All-Star said peers told him his game would translate incredibly well into this era because he scored the way Durant does now.
"I think my game would have been perfect for today. I've heard a lot of people say of all the old guys, Bob McAdoo's game would have translated better than anyone because he was doing what [Kevin] Durant is doing now."

–Bob McAdoo, via NBA.com
McAdoo added that he shared Durant's attitude of being relatively unbothered by defenders when pulling up for jumpers, something Blake Griffin praised KD for during the offseason.
Now, Durant's scoring ability is unprecedented because he also boasts absurd range, a deadly handle, and dynamism in finishing at the rim. Still, the parallels are there.
Modern NBA fans and front offices celebrate stretch-bigs. In McAdoo's era, however, bigs were supposed to dominate the paint, which is likely why he did not get the respect he deserved over time. However, drop the three-time scoring champion in the NBA today, and he'd make his bread as one of the game's top stars.
Stats courtesy of Basketball Reference.